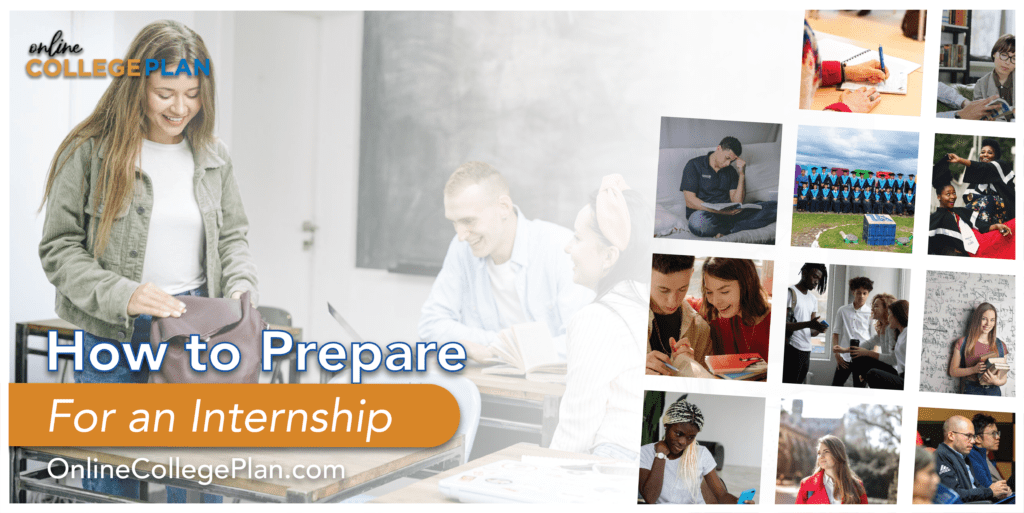 An internship is an integral part of the college experience because it provides some unique hands-on experience and gives you a glimpse into life after college. Internships even open doors and help you establish a support network in your chosen field.
From joining a research project to stepping into a fast-paced office setting, a college internship is a valuable opportunity. In this article, we'll discuss some tips on how you can best prepare for a college internship.
Refine Your Online Presence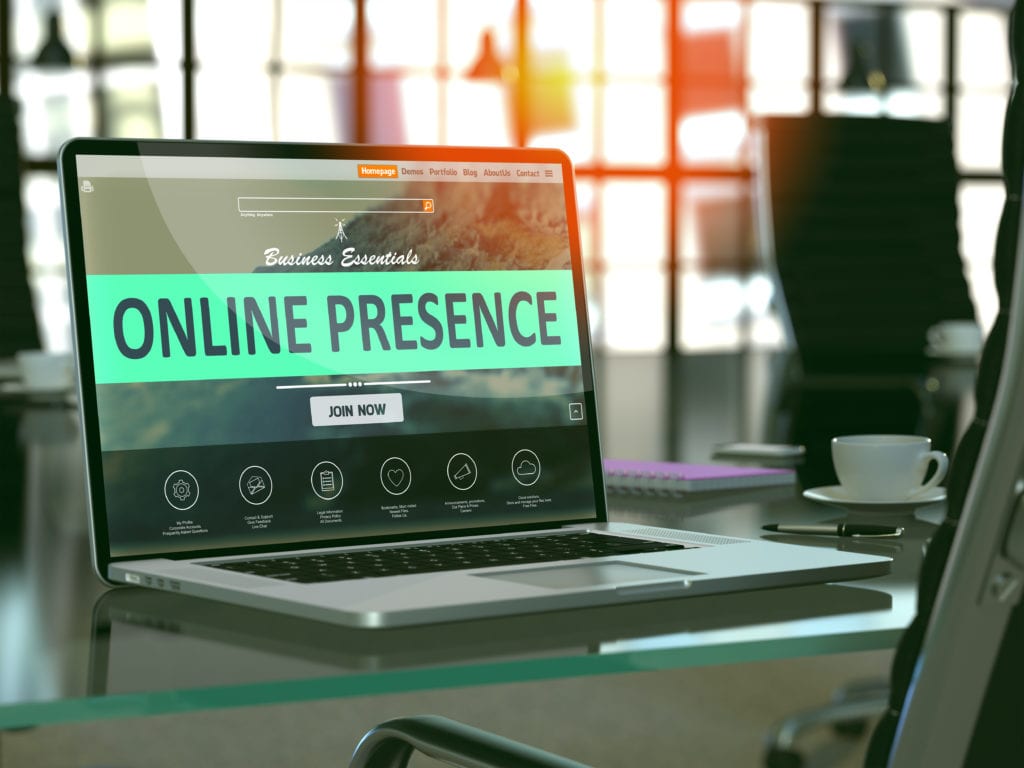 The internet is a vast place, and you can bet that any company you hope to intern with will check out your online presence. It's probably a good idea to clean things up a bit before you even start your search.
Featured Programs
Google Yourself
Some people advise you not to Google yourself, but it's in your best interest no matter what your chosen field. You want to see what the world can find about you because your coordinator or site supervisor is likely to have a peek.
Managing your online reputation is essential. It's okay to come up on search results, especially if it's something you're proud of, like that awesome award you got for volunteering. However, you may not want embarrassing party pictures or rants about professors topping your list.
It's also a good idea to double-check your privacy settings on social media and clean up your public profiles. As a reminder, try to be mindful of what you comment and post because you never know who will see it.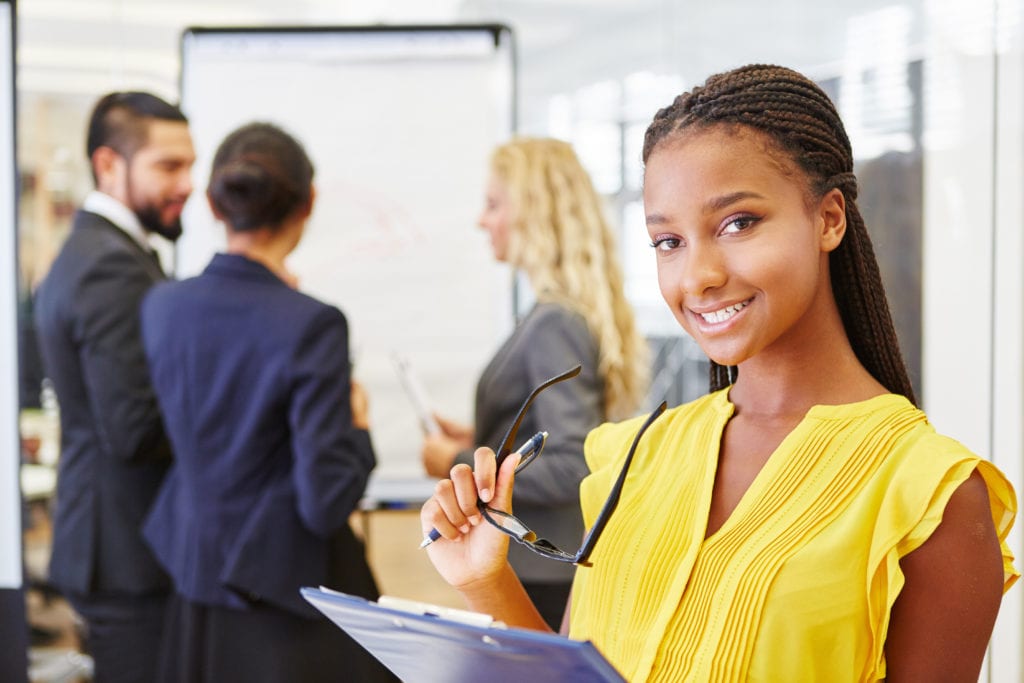 Interact Online
If you don't have a presence online, it's time to start. As much as an embarrassing experience can look bad, a complete void isn't a good look either. You don't have to go over the top and post every moment of your day, but try interacting with the world.
Crafting an online persona that defines you, your beliefs and values, and your skillset is a great way to open new doors.
Start a blog or podcast about something you're passionate about sharing.
Join an existing blog, publication, or podcast as a guest.
Follow important people in your industry and comment on their posts and blogs.
Online interactions provide insight into your chosen industry and help prepare you to join the ranks of others in your field. It's also a way to establish some credibility, and again, you never know what doors might open because of a few well-written words.
Do Your Homework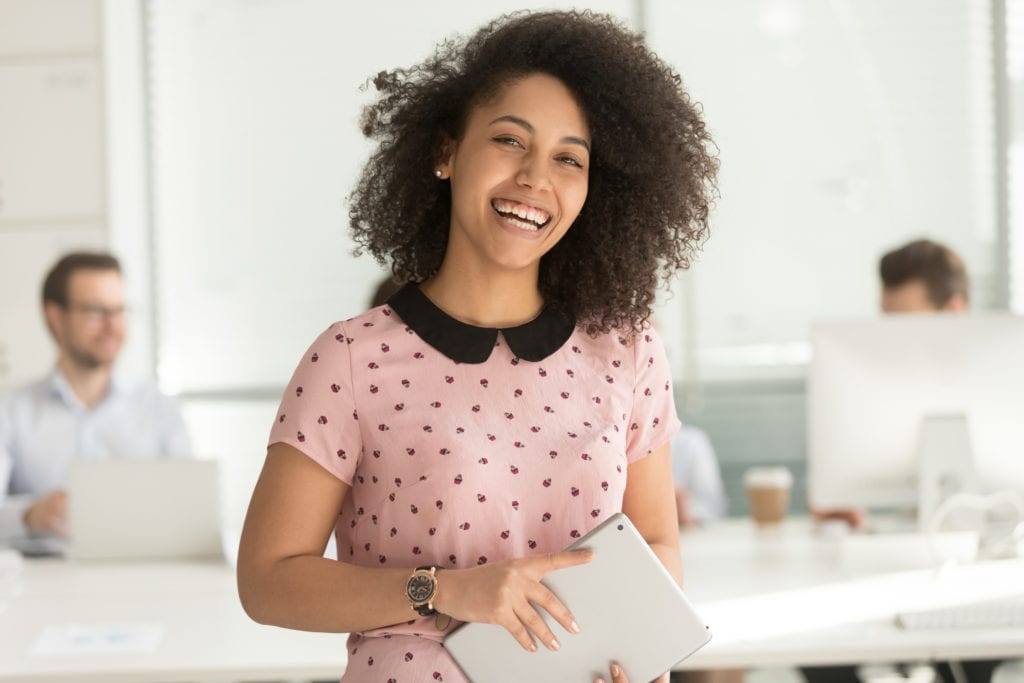 Have you ever taken a midterm without studying? Arriving ill-prepared for your first day as an intern is like failing an exam because you didn't study. Preparing for internships tells the company or organization that you respect and value the experience and will also help you get the most out of your time.
Immerse Yourself in the Industry
Working in "the real world" is quite different from college life, and as an intern, you get a taste of what to expect. However, if you don't want to spend most of your first few weeks catching up on what's happening, it's a good idea to take a deep dive into what's hot in the industry before day one
Read about industry trends in publications and on social media.
Listen to podcasts, especially if you can follow some industry leaders.
Know what's trending in the field from social media to technology and how it affects different generations.
Research the Company
You've taken all the classes and developed some significant book knowledge. You've honed impressive tech skills, and you can type up to eighty words per minute without breaking a sweat. You're even capable of making anything into a functional presentation or research paper using Google Drive or Microsoft Office Suite.
Do you know who founded the company that just offered you a college internship? What's their new product line or invention?
Research everything you can about the company or organization. Peruse their website, learn the history, understand their brand and tone, and figure out how they fit in your industry. What does this organization offer that's unique or special? Know what you're walking into because it will show on your first day and grant you a better idea of how you can help.
It may sound cheesy, but you might want to read bios and LinkedIn profiles for employees you could run into on the job. Not only does it give you insight into the team, but it can also help you remember names on the first day and even serve as an icebreaker. How impressive would it be to congratulate somebody on an article they wrote or an award they received?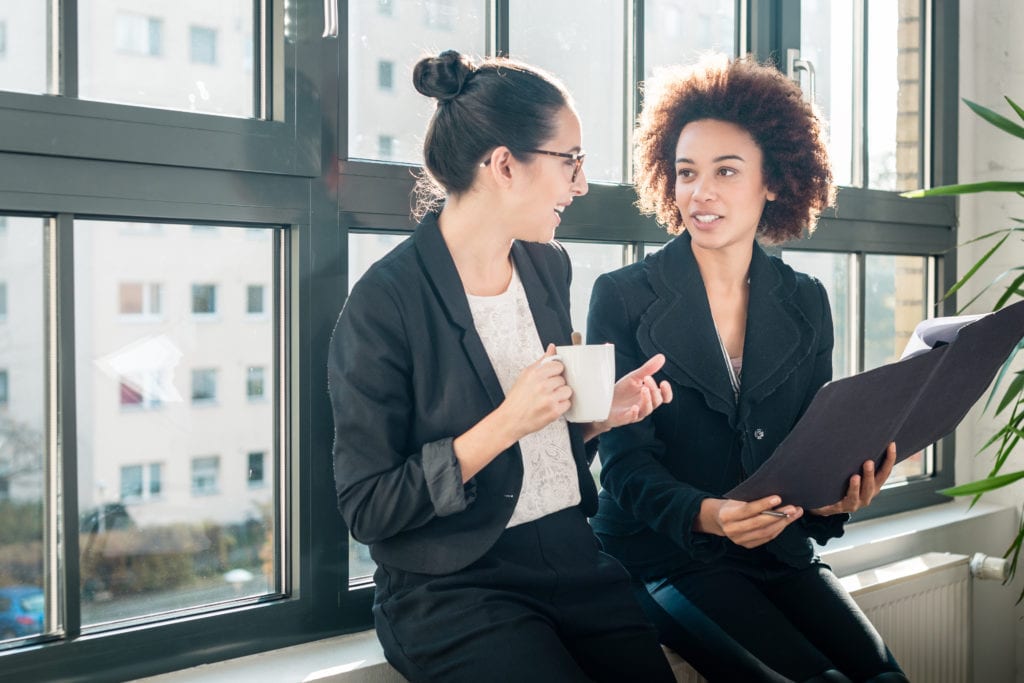 Be Prompt and Professional
College internships come in all shapes and sizes. From virtual experiences to small research labs with a handful of people, there are loads of intriguing opportunities. However, even if you attend your internship from the confines of your bedroom, you still need to be timely and professional.
Stepping into a physical building sometimes makes it easier to be on time and keep a set schedule, but that doesn't mean you can let it slip for a online internship. No matter what your situation looks like, keeping a schedule is crucial, and you have to meet any deadlines. It's even better if you turn things in early.
Also, don't leave your professionalism at the door. Dress the part no matter what your meeting looks like. Sure, you can swing a Zoom call in pajama bottoms and a button-down shirt, but make sure you don't stand up and show your boss those ragged flannel pants.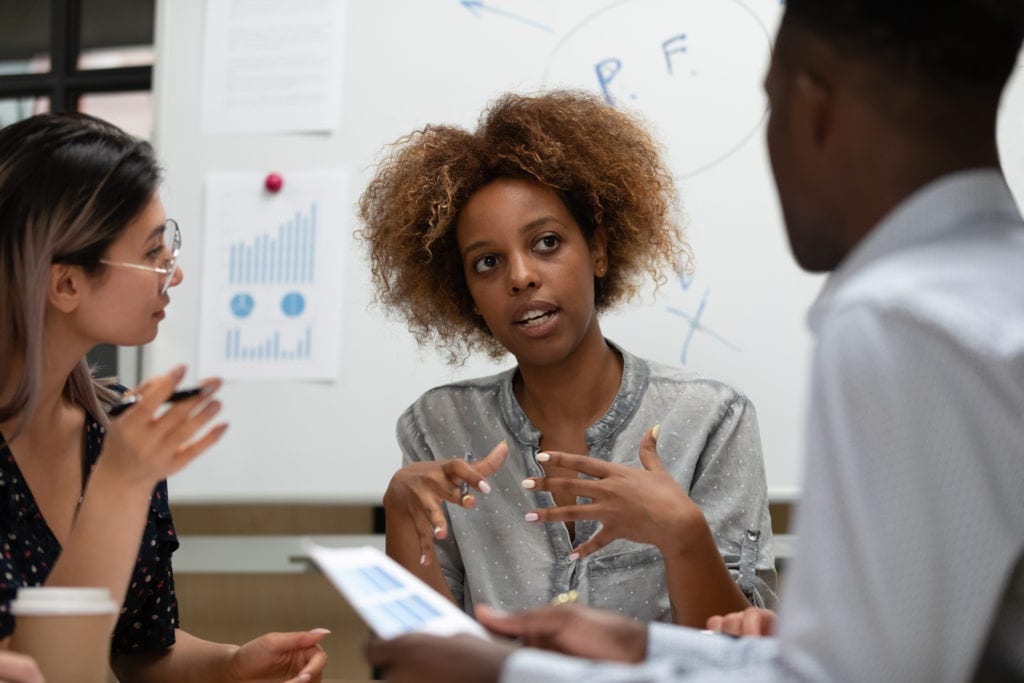 Help Anywhere and Everywhere
You probably wanted an internship to learn as much as possible, get some experience, and make some connections. No matter what your internship looks like, there are some fundamental guidelines that will help you maximize the experience and build a name as a valuable team member.
Don't Say No
Never turn down a task. Does this mean you should compromise your mental or physical well-being? No, but it does mean possibly staying beyond your scheduled hours or doing tasks you don't love or find fulfilling. Now is a good time to learn that nothing is beneath you because the simplest things make the world go round.
Does that also mean you need to make coffee or handle double-sided printing, or answer phones for an afternoon? Yes, it does. Make the best pot of coffee that business has ever seen, print those copies with pride, and answer that phone with a smile on your face.
Every task has a purpose, and even the mundane ones allow you to shine. Establish yourself as a reliable person who does whatever is asked to the best of their ability.
Offer Assistance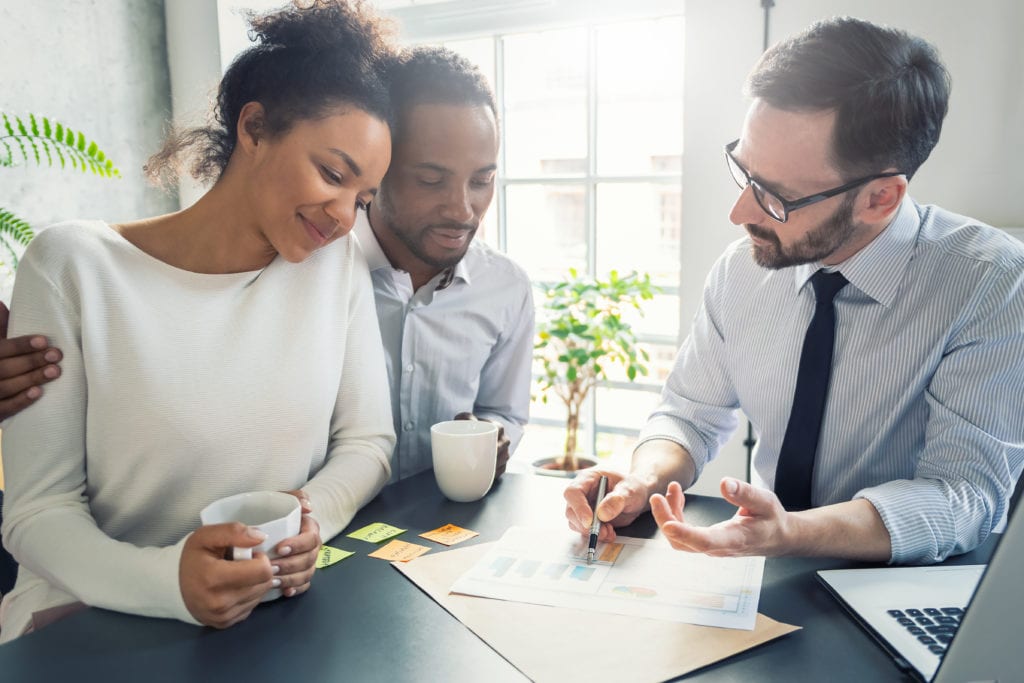 Once you understand the organization's culture and establish yourself as a valuable intern, you might receive new assignments or more responsibilities. If you don't feel that shift, you have a few options.
Ask people (especially your boss) if they need help. Politely offer your assistance, and follow through just like you did with that pot of coffee. Show them your value and work ethic.
Another option requires a more practiced and systematic approach. Pay attention to what happens around you. Watch and listen for things you could do to help and jump in when you can.
Be proactive and do everything with excellence, no matter what it is. Remember, your internship is not about somebody assigning you tasks to complete. It's about you proving your value and demonstrating your drive to be a part of the team, especially if you hope to gain a job out of the internship.
Teach Others
Be willing to teach new skills. Younger generations bring fresh ideas and a strong command of technology to the table. You may have a lot to teach long-term employees who may not be as adept at some of the newer technology.
Working with different types of people is one of the understated internship perks. In college, you spend a lot of time with people your age and your professors, while an internship can open the door to a larger cross-section of society. Try to be patient, respectful, and helpful wherever you can because your willingness to be a team player can go a long way.
Stay Humble and Ask Questions
On the flip side, while you have a lot to offer, the older generations and long-term employees can teach you about the company, the opportunities, and the industry. It's okay to admit when you don't know how to do something and ask questions about what's happening around you.
Find a Mentor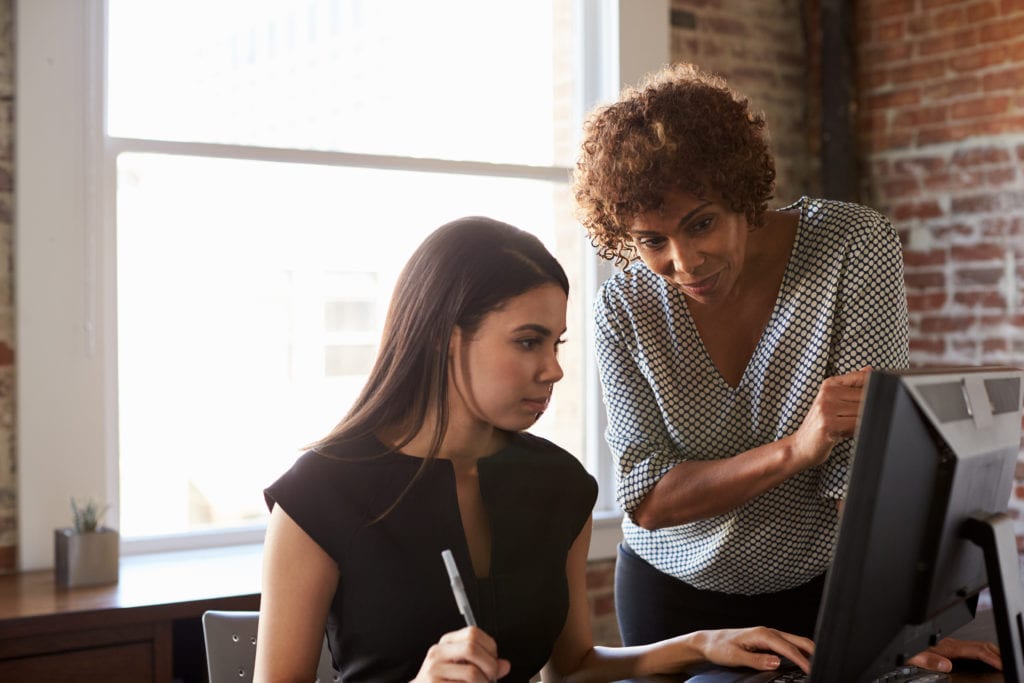 As a college student, you can probably name a few mentors off the top of your head. Think about what makes them a good mentor and how that could help you find one at your internship.
Having a mentor during your internship creates a connection to the organization you work with, gives you a point person to shadow and learn from, and expands your network. While some companies assign mentors to interns, it's not always common practice. That's part of learning about an organization's culture.
You may need to find a mentor after you start. That makes your powers of observation more important than ever, especially in an online internship.
Look at the people who were willing to show you the ropes on day one, acknowledged you in the virtual team meeting, or sent you a DM to welcome you.
Did you feel an instant connection with anybody?
Who holds a position in the organization that you find interesting?
When you find somebody who you'd like to work with, ask them if they would be willing to mentor you. Many people appreciate the opportunity to share their passion and help develop a young mind.
Set Goals and Expectations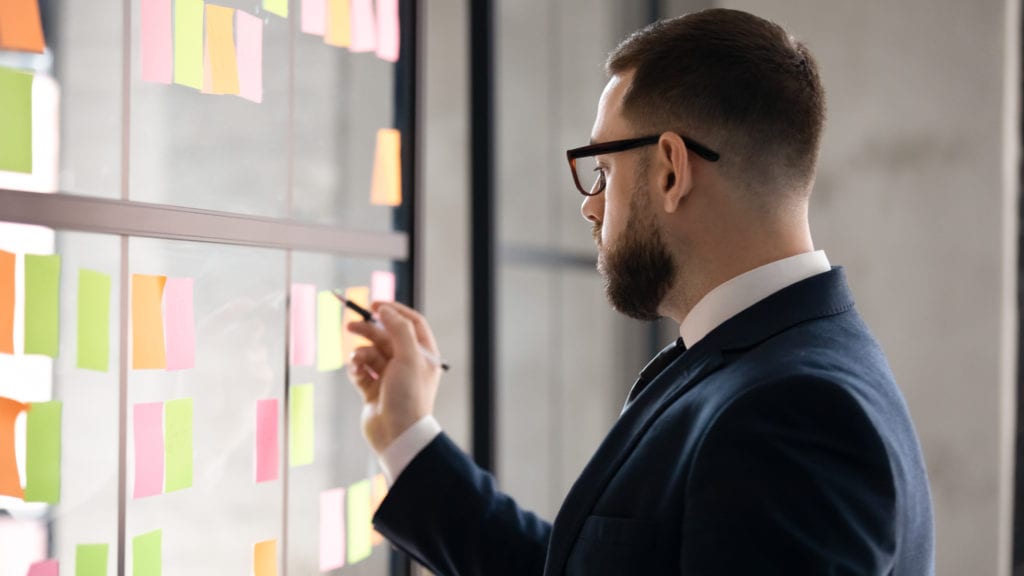 What do you want to accomplish during your internship? You may want to sit down before finding an internship and figure out what it is you want to learn. Maybe you realize you want to try more than one internship to explore multiple options. That's okay, but you may want to start with one.
Think about what you want to take away from your internship. Maybe you hope to be an advertising executive and want to create and present an ad campaign before the end of your term.
Discuss your goals and expectations with your mentor or boss and determine what it would take to make that happen. Break your goal into smaller tasks with set deadlines and appointments to check in with your mentor to share progress, ask questions, and complete the project.
For example, goals and objectives for an intern with a publishing house may look something like this:
Meet with Jane by November 1 to discuss an agent's roles, what her days look like, and how she fits in the company.
Attend a meeting with a signed author by the end of the 2nd quarter. It's important to see how agents talk with their authors and what those meetings look like, especially since they may be in different parts of the country or world.
Read through the slush pile and select a book for publication by the end of the internship. Find out what the publishing house likes to put out, what they want to do next, and request a series of manuscripts from the slush pile.
It's a good idea to write out your plan and build a schedule around your deadlines. Keep in mind that you may have to fill in more deadlines than your mentor provides.
Practice Gratitude
Finding an internship probably wasn't a one-person job. It's a good bet that you had some help getting there. Send handwritten thank-you notes to everybody who helped you get the position. It's good practice for the future and lets those people know you care.
Keep track of the people who help you during the internship as well. You may want to keep a list and note some of the things they did for you. When your internship ends, send handwritten thank you cards to each person on your list. You might be surprised how grateful they are in return.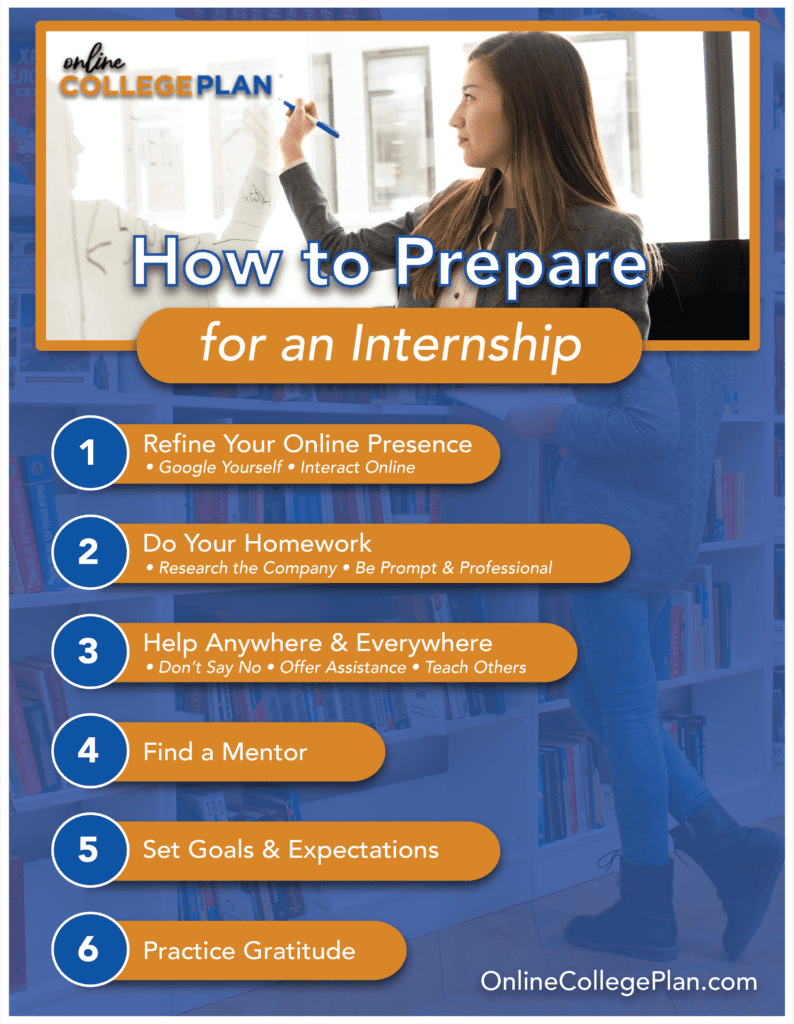 You may also be interest in: