Are online colleges easier?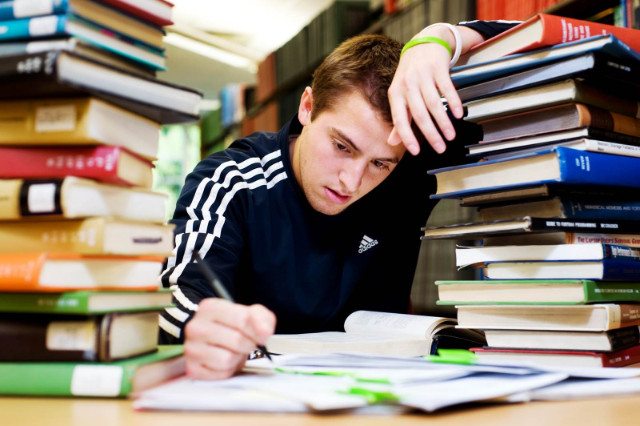 Find your degree
Online College Plan is an advertising-supported site. Featured or trusted partner programs and all school search, finder, or match results are for schools that compensate us. This compensation does not influence our school rankings, resource guides, or other editorially-independent information published on this site.
No, online classes are just as rigorous and comprehensive as traditional classes, so they are no easier in that regard. The schools are held to the same standards as physical schools, so the curriculum and course load are going to be the same. In many ways, online college is more challenging because it requires you to be a self-starter, to have more discipline to get your work done in an acceptable time frame, and to stay motivated without the same pressure you would experience in an on-campus classroom.
The best online college programs are designed to make your life easier; there is more flexibility, you can work around your current schedule or lifestyle, and you don't have to relocate to live on or near your respective campuses as you would with traditional college. It does make the college experience better for a lot of students who choose to take a distance-learning route versus a more traditional one. Even though this is true, even the best online colleges are just as challenging, if not more so than receiving an on-campus education.
One of the things that may make online college more difficult is that you are in charge of your own schedule. This makes it easy to take care of a family, or maintain your professional life while receiving your degree. Where it becomes difficult is that you may put off an individual assignment until 'after work' or 'after the kids go to bed' but then find yourself too tired to work on it, causing you to put it off even more. Not enough people are realistic enough about their limitations, or the amount of time it will take them to complete something. Another thing that contributes to the difficulty of obtaining a degree online is that there is no pressure. Most people erroneously believe that they perform better under enormous amounts of pressure or stress, which has been proven to be less effective than having a stress-free environment in which to complete tasks. But, being in a traditional on-campus program creates a healthy amount of pressure. You will regularly see your professor who will remind you of assignments, you will regularly be seeing your peers turn their work in, but with an online course, it is rare that you will be facing the same pressure even if you're in an instructor-led class. This is because the point of online school is to allow you to work at your own pace, this doesn't negate the need to turn things in under an acceptable timeline though. You may have three weeks to complete an assignment, but without the impending due date being talked about in several lectures, you may never find the get-up-and-go to work on it. Online college requires you to stay on top of your tasks entirely on your own, to be a self-starter. It's going to teach you a lot about your work style, and a lot about self-discipline, which is going to do wonders for you in the future, though.