Louisiana Tech University – Ranking, Tuition and Mascot
Find your degree
Online College Plan is an advertising-supported site. Featured or trusted partner programs and all school search, finder, or match results are for schools that compensate us. This compensation does not influence our school rankings, resource guides, or other editorially-independent information published on this site.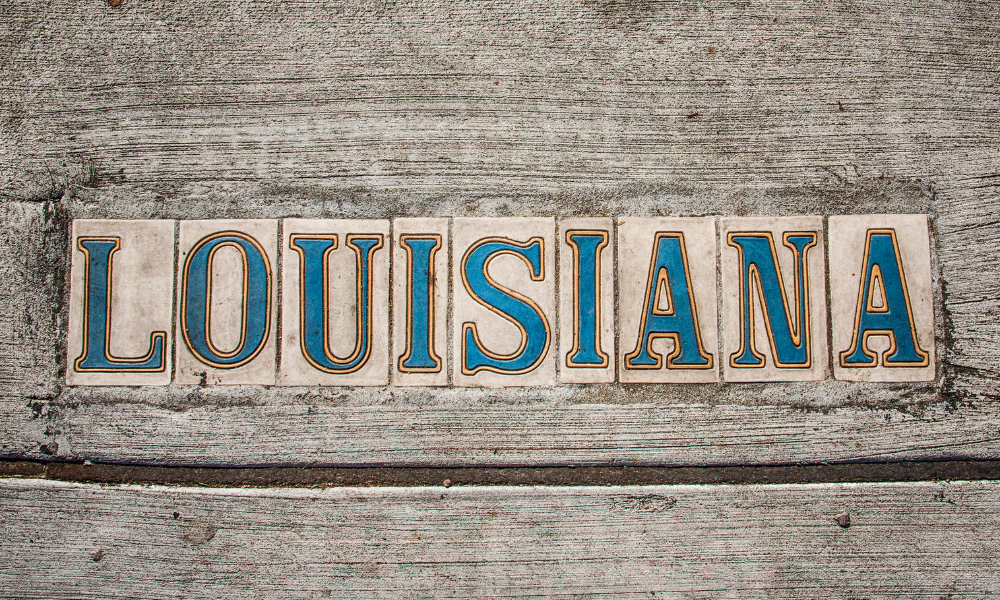 Also known as LA Tech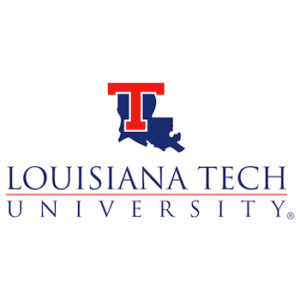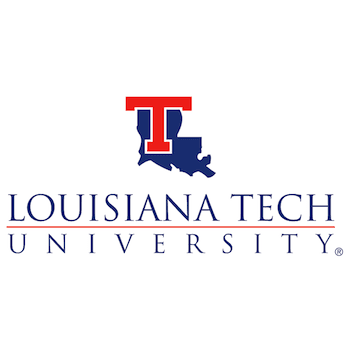 Louisiana Tech University, which is commonly referred to as LA Tech, is a public space-grant research university which is located in Ruston, Louisiana and is a part of the nine-member University of Louisiana System (UL System). Louisiana Tech was originally established in 1894 as the Industrial Institute and College of Louisiana by the passing of Act No. 68 of the General Assembly of Louisiana, which was proposed by State Representative George M. Lomax. The school has gone through a couple of name changes over the years; the name was changed from Industrial Institute and College of Louisiana to Louisiana Industrial Institute in 1898, again to Louisiana Polytechnic Institute in 1921 and finally to its present-day name in 1970 when the school developed into a research university. Louisiana Tech confers undergraduate degrees, graduate degrees, and professional certifications through its five academic colleges–the College of Applied and Natural Sciences; the College of Business; the College of Education; the College of Engineering and Science and the College of Liberal Arts. These serve a combined total of almost 13,000 students who are enrolled at Louisiana Tech.
Louisiana Tech University Ranked:
Featured Programs
#17 in Top 20 Online Bachelor's in Health Informatics Degree Programs; and
#11 in The House of Gryffindor in Top 60 Schools Sorted into Hogwarts' Houses
In addition to its five colleges, the university also operates the Center for Entrepreneurship and Information Technology, an interdisciplinary center which is a collaboration between the College of Engineering & Science and the College of Business. Along with this, a Continuing Education and Distance Learning division (called the Global_Campus) which handles the partnership programs CenturyLink@LaTech and MurphyUSA@LaTech. CenturyLink@LaTech is a partnership with CenturyLink and Louisiana Tech to help the company to meet their workforce development and training needs in the areas of telecommunications engineering, information technology or information systems. MurphyUSA@LaTech is a partnership with Murphy Oil USA which was designed to provide Murphy Oil USA managers worldwide with particular educational and professional developmental programs to provide them with a larger skill set.
Louisiana Tech University Local Attractions
Louisiana Tech University's campus location in Ruston means it is not far from a selection of fun activities, events, spectacular sights and good food. Some of the things that attending students can enjoy includes:
The Annual Louisiana Peach Festival:
The Annual Louisiana Peach Festival, which is sponsored by the Squire Creek Country Club (which is a local and private members-only country club), is a festival that is hosted each June and which features various contests, life performances, events, and prizes. Also, the festival sponsors races of 5K and 1M and a tennis tournament which is played on the Louisiana Tech tennis courts. The roots of the festival began in 1947 when local peach growers organized the Louisiana Fruit Growers Association, and the first festival was held four years later in 1951.
Annual John Simoneaux Memorial Jam:
The Annual John Simoneaux Memorial Jam is a yearly fundraising concert which attracts musicians from all over the country to gather in Ruston to perform together to raise money for the guitar music scholarship. The scholarship was established at Louisiana Tech by the event's organizers; the Ruston-area musicians that shared the stage with John Simoneaux before he tragically lost his life in 2000 due to an automobile accident in Texas as he was headed to Austin for his next performance.
Established in 1977 by a group of local citizens, the Ruston Community Theatre provides the local community with a facility where they can direct, act or simply attend and enjoy local community productions. Various genres of productions get represented, including comedy, drama, mystery and musicals. Past productions includes James W. Rodgers' It's a Wonderful Life, George S. Kaufman and Moss Hart's You Can't Take it With You and Agatha Christie's Mousetrap.
Online Degrees and Programs:
Louisiana Tech University has the following undergraduate degree-granting programs, graduate degree-granting programs and professional certification programs available to distance learning students to choose from:
Certificates:
Graduate Certificate in Business Foundations
Undergraduate Degrees:
Bachelor of Science in Health Informatics & Information Management
Master of Science in Engineering & Technology Management (MSE)
Master of Science in Engineering with a Industrial Engineering Concentration (MSE)
Master of Arts in History
Master's Degree in Health Informatics (MHI)
What Makes the School Unique: Accolades and Recognition
Louisiana Tech is a member of the Southeastern Universities Research Association and is classified as being a Doctoral University with a Moderate Research Activity rating according to the Carnegie Foundation. In addition, Louisiana Tech is one of fewer than 50 comprehensive research universities in the United States–and the only school in Louisiana–to be designated as a National Center of Academic Excellence in Information Assurance Education and Research and as a National Center of Academic Excellence in Cyber Defense Education and Research by both the NSA and the Department of Homeland Security. Louisiana Tech has also been named to the National Center of Excellence for Unmanned Aircraft Systems by the FAA and conducts ongoing research programs with funding from various agencies, such as NASA, the National Institutes of Health, the National Science Foundation, the DoD and the FAA. Louisiana Tech has also received recognition by being named as the best college in the state of Louisiana by Money magazines 2016 Best College in Every State ranking and by being ranked as the best public Louisiana college for student's Return on Investment (ROI) in Kiplinger's Personal Finance magazine's Best College Values rankings.
Other School Facts:
The Lady of the Mist is one of the most recognizable landmarks on the Louisiana Tech Main Campus. It is a granite sculpture which sits in the middle of a fountain that is located on the school's Quad. The statue and the fountain were funded in 1938 by the Women's Panhellenic Association of Ruston, the governing body of the university's sorority groups, and symbolizes "Alma Mater" who welcomes new students at the start of the school year and who bids farewell to Louisiana Tech graduates as they leave the school.
Louisiana Tech University's Website: https://www.latech.edu/
Louisiana Tech University's Accreditation: Southern Association of Colleges and Schools Commission (SACS)
Louisiana Tech University's Values and Mission Statement: https://www.latech.edu/mission/
Louisiana Tech University's Motto: "Union, Confidence, Justice"
Louisiana Tech University's Mascot: Champ and Tech
Louisiana Tech University's Colors: Red and Blue