Can I keep a free laptop after I graduate?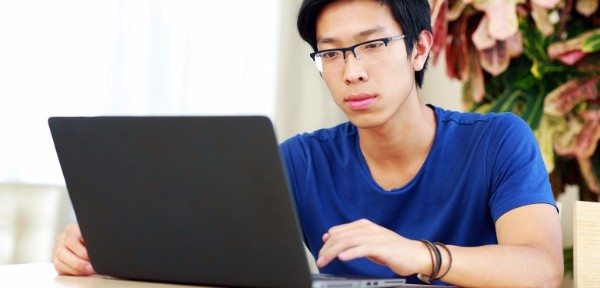 Find your degree
Online College Plan is an advertising-supported site. Featured or trusted partner programs and all school search, finder, or match results are for schools that compensate us. This compensation does not influence our school rankings, resource guides, or other editorially-independent information published on this site.
Though many schools advertise themselves as having programs where students can receive a laptop for free, that is seldom the case. Some of the programs result in students paying drastically inflated prices for their laptops as a part of their tuition labeled 'technology fees.' It is almost guaranteed that students end up paying for the laptops they receive one way or another, but thankfully, there are some schools that will allow the students to keep them or purchase them upon graduation.
Technology fees are almost always added to your tuition by online colleges offering laptops that they claim to be free. While it is disappointing that these laptops you receive aren't truly free, there are still opportunities for students to keep them after graduation. One of the better deals that will allow you to keep your laptop after you graduate comes from Wake Forest University. Wake Forest University is a nonsectarian coeducational private research university that is headquartered in Winston-Salem, North Carolina but serves distance learning students all across the country. When students begin their degree programs, the university provides them with the latest model of Lenovo ThinkPad on the market, at the time of writing that is the Lenovo ThinkPad X (retail: $881.10) preloaded with Microsoft Office (retail: $149.99). You're allowed to keep your laptop over summer, and even if you were to travel abroad. You will have to make a one-time payment of $139 for insurance, but there are no additional fees involved for the duration of your enrollment. Until recently, students were allowed just to keep the machine upon graduation, but now they give students the option to purchase it when they complete their degree. The cost to purchase your laptop upon completion of your degree is just $300. This means that you pay $439 in total for a laptop and software that cost over $1000 if you were just to purchase them of your own accord. Some students have reported that you're allowed to trade your laptop in for the newer model during your junior year. Another school that allows students to keep their laptops is Chatham University. Chatham is a private research university with its main campus in Pittsburgh, Pennsylvania. The majority of their online options are hybrid courses, that would require some time spent on campus. Incoming freshmen receive a 13-inch MacBook Air (retail: $999) that comes with four years worth of insurance (Comparable service retail: $249). Students are free to keep this computer when they graduate without paying anything additional; however, the technology fee that Chatham adds to your tuition is $375 per semester. In the end, if you were to complete your degree in four years, you would end up paying $3,000 for a laptop and insurance combo that retails for roughly $1,335 after tax. You could buy the device two times over with money to spare for $3,000! So, yes, you can keep the laptop in some instances, but these prices beg the question: is it truly worth it?
Featured Programs