How Do I Become a Pharmacist?
Find your degree
Online College Plan is an advertising-supported site. Featured or trusted partner programs and all school search, finder, or match results are for schools that compensate us. This compensation does not influence our school rankings, resource guides, or other editorially-independent information published on this site.
By Jennifer Eisenberg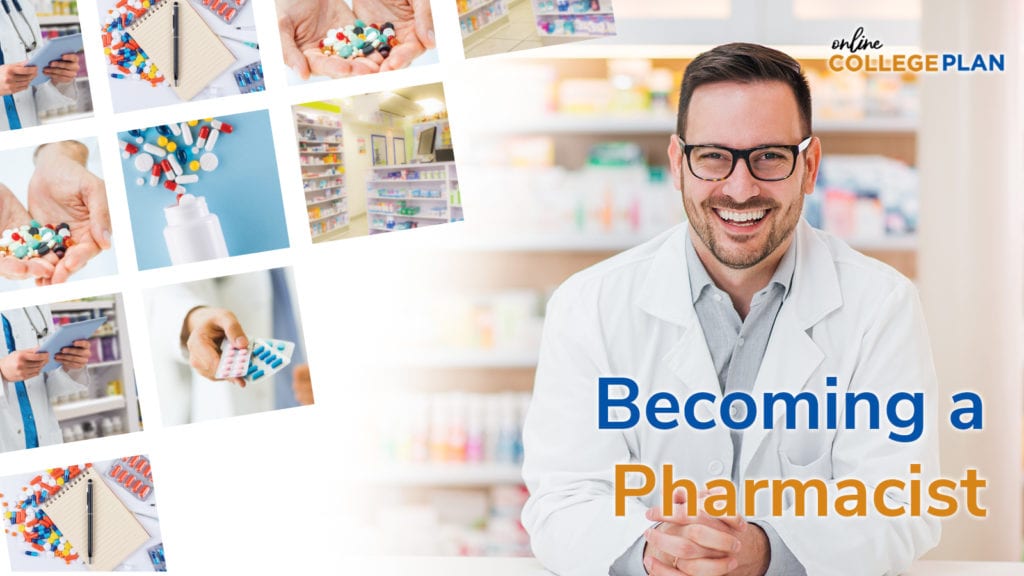 How does one become a pharamacist? Many envision a pharmacist as a retail professional who needs twenty minutes to get your prescriptions filled correctly. Most pharmacists are seen as professionals in the medical field who will ring up an antibiotic along with a magazine and can of hairspray. This is still largely true, of course, but, according to Drug Channels and other industry professionals, the role and the image have been undergoing notable alterations. Earning a pharmacy degree, can lead to employment in hospitals and sales industries as well.
A future career as a pharmacist may mean utilizing skills in a hospital, working in pharmacuetical sales, or methodically filling out prescription orders for patients. There are also more obscure career tracks for pharmacists, such as a nuclear pharmacy dispensing radiopharmaceuticals. 
Featured Programs
See Also: 10 Best Online Doctor of Health Science Degrees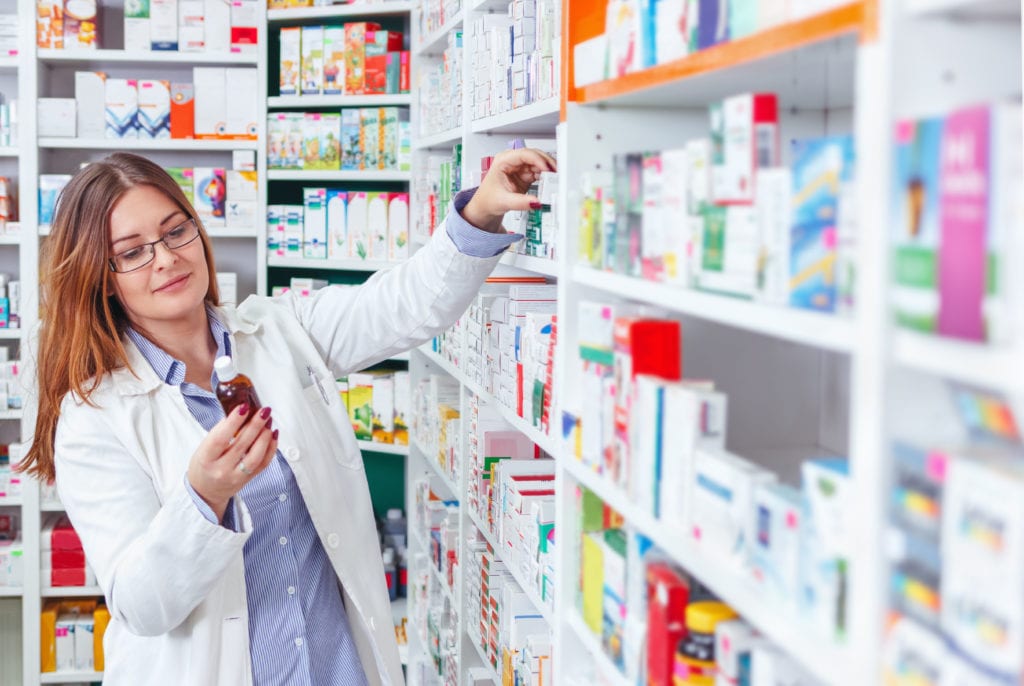 If these career paths sound intriguing, perhaps becoming a pharmacist is the right career path to pursue. The list below provides valuable information regarding becoming a pharmacist.

What types of degrees are needed to become a pharmacist?
To obtain a Doctor of Pharmacy degree one is not required to obtain a bachelor's or master's degree. There are specific pre-requisites that are required at the post-secondary level, but once those are met, one can be admitted to a Doctor Pharmacy (also known as Pharm D) program. Admission requirements include the successful completion of specific courses, GPA requirements, and typically an application and interview process.

Is it difficult to become a pharmacist?
For those with an aptitude in math, science, and standardized tests, becoming a pharmacist may be a good fit. Many pharmacists feel that medical school is too much of a commitment, and choose to pursue a pharmaceutical degree instead. Many pharmacists are paid more than family practitioners. The main negative of becoming a pharmacist is the hours. Most pharmacists regularly work nights and weekends.

What qualifications are required to become a pharmacist?
To become a practicing pharmacist, one must complete the undergraduate prerequisites (but not necessarily a bachelor's degree) and then move on to three to four years of pharmacy school. Pharmacists will also need to have or cultivate a kind of "bedside manner," as a doctor does, due to their interactions with the public. Often the patients a pharmacist encounters are in need of a comforting tone. Attention must be paid to one's delivery of information as well as the accuracy of the information.
How much does a pharmacist earn per year?
According to the Bureau of Labor (BLS) statistics, pharmacists average about $125,000 in yearly compensation with the bottom 10% averaging around $87,000 and the top remunerated 10% coming in around $160,000. Alaska has the highest average salary for pharmacists, followed by California. Salary may also depend on whether the pharmacy is part of a chain or an independent drug store. The geographical location of the pharmacy can also be important as specific regions of the country offer higher wages.

How many years of schooling does it take to become a pharmacist?
Six to eight years is the typical completion time for both the pre-pharmacy bachelor's and the Pharm D degree. A two-year residency is often required after graduation from pharmacy school for those who wish to specialize in their practice. Each state has specific pharmacist qualifications, including a certain number of internship hours. NAPLEX (North American Pharmacist Licensure Examination) and usually the MPJE (Multistate Pharmacy Jurisprudence Examination) must be passed for licensure to occur.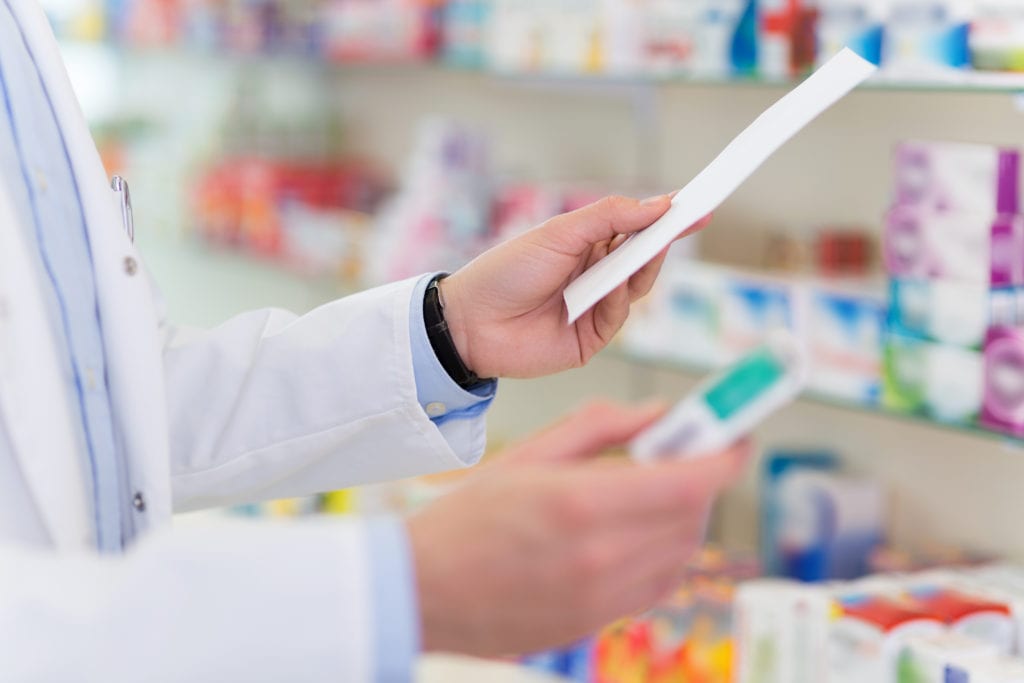 What are the best schools for pharmacology?
Five of the top US schools for a doctorate in pharmacy are briefly profiled below. Most include opportunities to work in research and development as well as physical pharmacies.

UNC Chapel Hill
The University of North Carolina at Chapel Hill's Doctor of Pharmacy program is part of the Eshelman School of Pharmacy and can be achieved as a stand-alone degree or as a dual degree, either with a Master's of Business Administration (MBA) or with a Master's of Public Health (MPH). As a stand-alone degree, the Pharm D can be completed in four years either at the Chapel Hill campus or the campus in Asheville, North Carolina. The doctoral program is also in-house.

The University of Florida
The Pharm D available from the University of Florida is offered at three campuses, the main campus at Gainesville, and also at satellite campuses in Jacksonville and Orlando. In addition to the Doctor of Pharmacy, the Gainesville campus also offers a Ph.D. in Pharmacy and an online Master of Science in Pharmacy.

The University of Michigan – Ann Arbor
Located in beautiful Ann Arbor, the University of Michigan's top-rated Doctor of Pharmacy program boasts a great place to live and work. Limited to a class size of 85 each year, this program has an impressive on-time graduation rate and tracks each graduate's success as a measure of the program's success.

The University of Kentucky
Not requiring the PCAT (Pharmacy College Admission Test) as a requirement for entry, the Doctor of Pharmacy program at the University of Kentucky also offers four dual-degree options, the Master of Business Administration (MBA), Master of Public Health (MPH), Master of Public Administration (MPA), and the Master of Science in Pharmaceutical Sciences (MSPS).

The University of Georgia
Dual degrees offered at the University of Georgia include a combination Bachelor of Science in Pharmacy/Doctor of Pharmacy that expedites the process of achieving these degrees in concert and a Doctor of Pharmacy and Master of Public Health (MPH) that can be pursued simultaneously as well.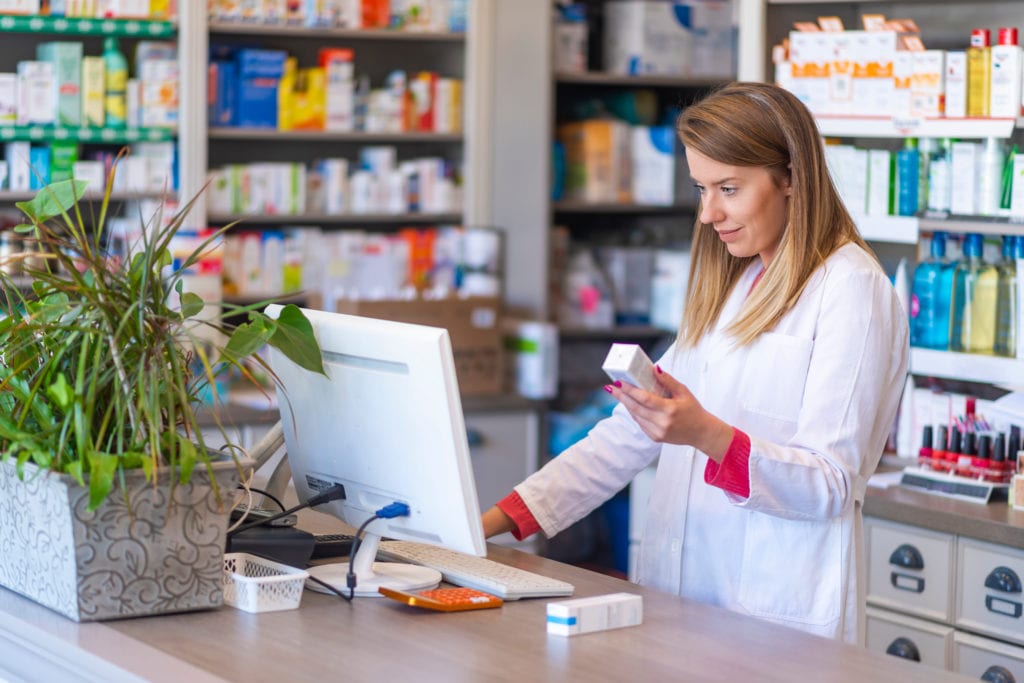 Are there online schools for pharmacology?
Online Doctor of Pharmacy programs are available from certain schools, but these programs are only open to a select group of individuals. In the past, there was a five-year Bachelor's of Pharmacy that allowed graduates to become full-fledged practicing pharmacists. The United States no longer allows those with Bachelor's degrees to be pharmacists. Online Pharm D programs are available to holders of a Bachelor's in Pharmacy who are currently practicing pharmacists, to complete the degree and meet the new requirements.
What are the prerequisites to become a pharmacist?
For admission to a standard top tier Pharm D program, students should be prepared with suitable prerequisite coursework and up-to-date immunizations. If students do not possess a bachelor's degree, they should have at least 72 hours of college credit focusing on science and math. Potential students should check the program requirements for the specific prerequisite criteria, which vary based on the school. Students with a bachelor's degree are also welcome in the Pharm D program, provided they have an appropriate math and science background.

Is becoming a pharmacist worth it?
The lifetime earnings of a pharmacist outweigh the cost of pharmacy school (around $280k with loan repayment) by enough to make the effort rewarding in a financial sense. In a personal fulfillment sense, pharmacists have the opportunity to contribute to the health and security of their community. In a bragging-rights sense, pharmacists out-earn most family practitioners and GPs. That said, starting salaries for pharmacists are high, but they do not tend to rise with experience. The pay scale is pretty static over the career length arc. Steadiness does seem to be the defining quality.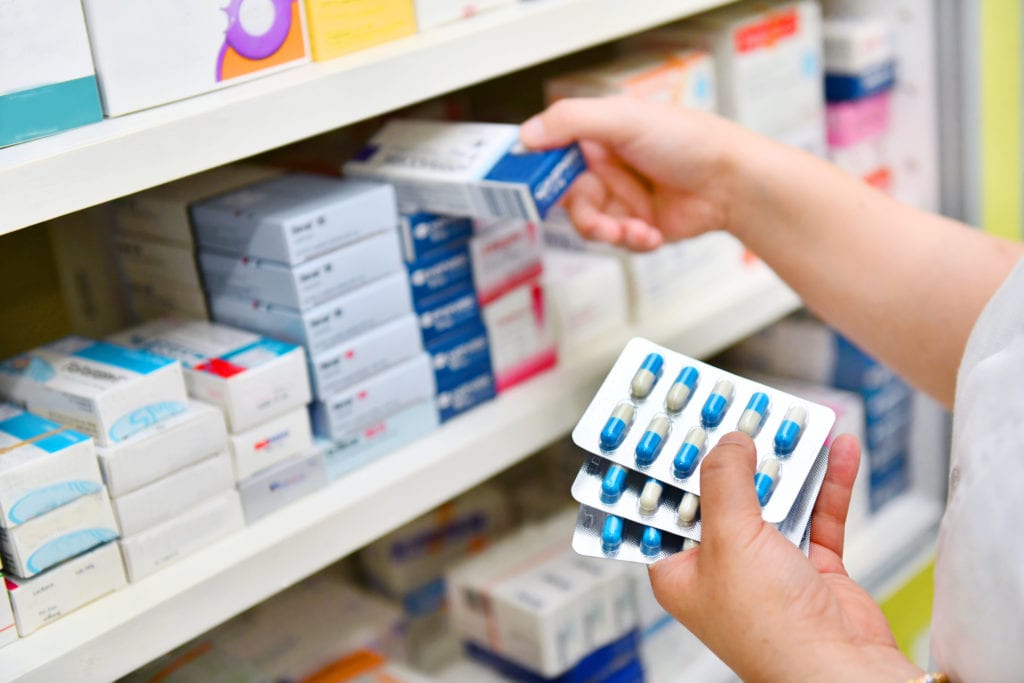 Does a pharmacist have a doctoral degree?
A pharmacist has a four-year professional degree that means the student is ready to sit for the licensing exam to practice in her field, and the degree is literally the Doctor of Pharmacy or Pharm D. There are also graduate degrees in the field that do not result in licensure. The MS or Ph.D. offered by various pharmacy schools are research-based degrees that more typically resemble graduate student life. Pharmacy students are usually grouped separately from graduate students and just referred to as "pharmacy students."
Do pharmacy credentials differ from state to state?
There are different requirements to become a licensed pharmacist in each state. These requirements include internship hours and licensing exams. One of the exams that must be passed to become a practicing pharmacist is the MPJE which is used to help the individual state Boards of Pharmacy assess the credentials of potential pharmacists. This exam was developed by the National Association of Boards of Pharmacy (NABP) and is accepted in the District of Columbia and 43 other states. The NAPLEX is another test that must be mastered before licensure and is also arranged by the NABP.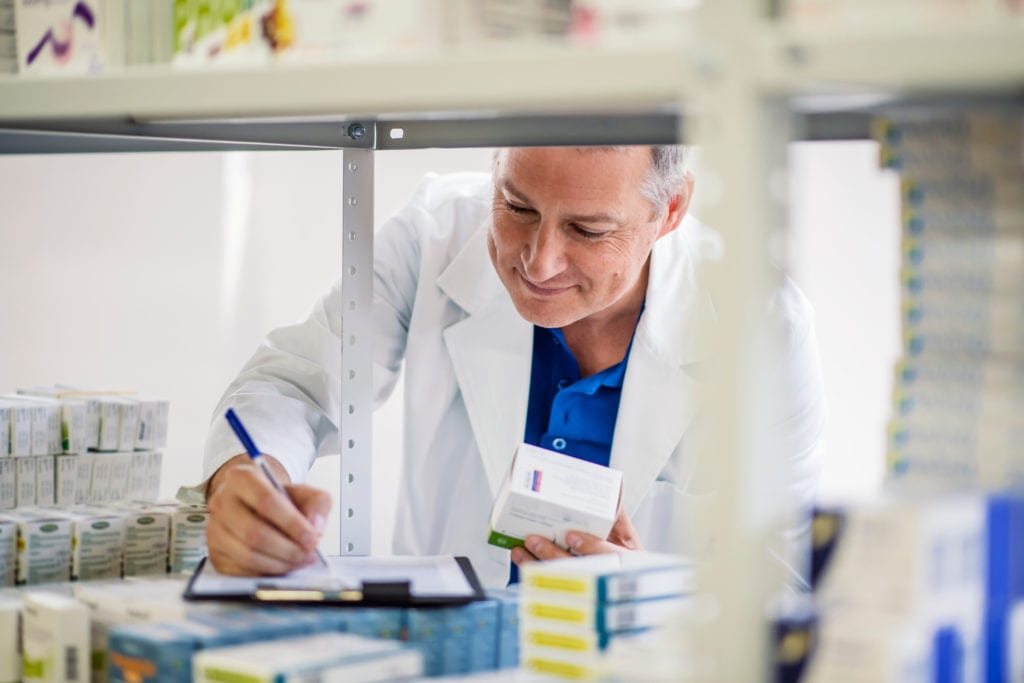 Long-term considerations
Pharmacies are typically the career path for newly-graduated pharmacists, but those with pharmaceutical training are necessary to contemporary hospitals as well as a number of agencies and industries. Additional training and certification are likely inevitable.

Personal Style
While many base their career choice on finances, it is always important to determine if the career is also a good fit based on personality. The majority of the positions available are in personal service retail. Pharmacists need to be demonstrably competent in listening and communication skill. Without these skills, the individual is not an ideal candidate for a position where scientific levels of detailed knowledge must be conveyed to a person who will most likely not share the same level of knowledge. Conversely, pharmacists need to listen to customers and obtain their health information to distribute critical medications that are measured and dispensed without error. Pharmacists must be able to master these skills while not alienating a possibly uncomfortable or uncooperative patient, gain their trust, and meet their needs. Further, a pharmacist needs to have a granular level of detailed knowledge, as well as a highly attentive approach to ensure proper dosage magnitude or variations.

Most pharmacists will likely spend most of their work day on their feet inside a building and at constant attention for the sake of patients. This can also include managing other employees.

Organizations
The American College of Clinical Pharmacy (ACCP) offers a full list of organizations that ranges from the American College of Chest Physicians to the Board of Pharmacy Specialities to the Society of Infectious Disease Pharmacists. These contain invaluable though specific advice that can help potential pharmacists decide if it is the appropriate career path for their future.
Related: