Highest Paying Jobs with a Bachelor's in Engineering Degree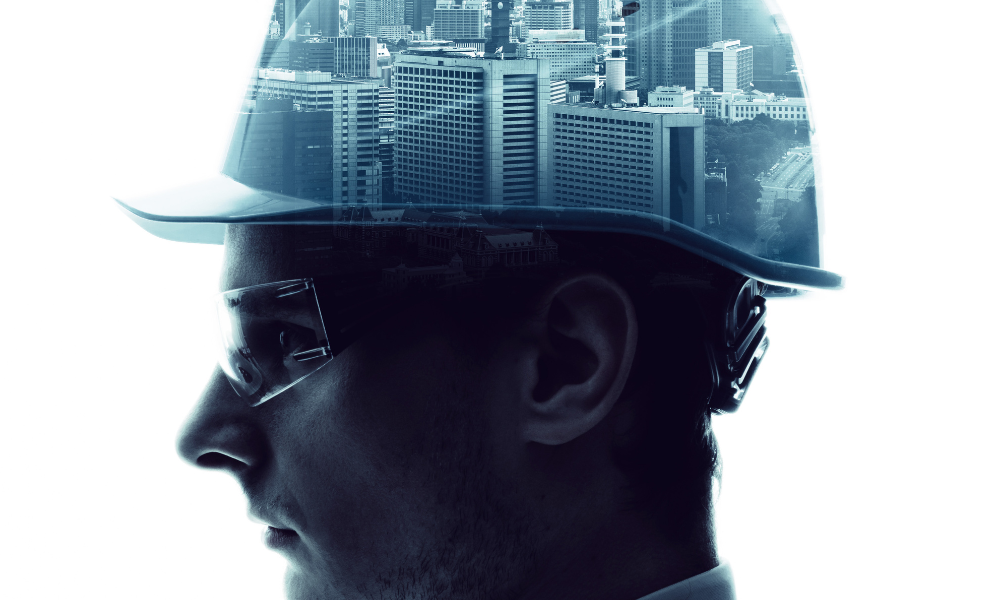 Find your degree
Online College Plan is an advertising-supported site. Featured or trusted partner programs and all school search, finder, or match results are for schools that compensate us. This compensation does not influence our school rankings, resource guides, or other editorially-independent information published on this site.
It is hard to believe that you can get a high-paying job with a bachelor's degree in engineering, but we are here to tell you – you can. According to the Bureau of Labor Statistics, entry-level engineering jobs only require a bachelor's degree. With online college making education accessible from the comfort of your own home, earning an online engineering degree is now easier than ever.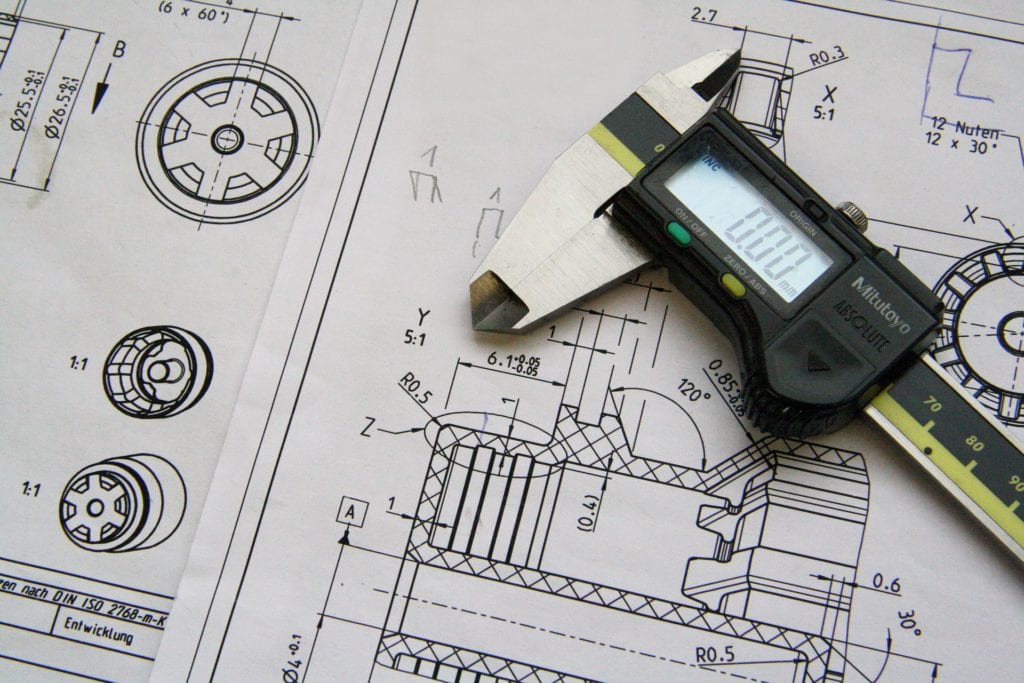 Engineers are problem solvers. Being an engineer means researching, planning, developing, troubleshooting, designing, and improving … everything. When researching this article, the author was impressed by the fact that engineers have their hands in nearly every aspect of our society, from designing medical devices to ensuring the safety of home products, to designing and maintaining our infrastructure to mining and drilling. Engineers are needed everywhere. 
RELATED FEATURE: ☞ Highest Paying Trade School Jobs
What do I need to become an engineer?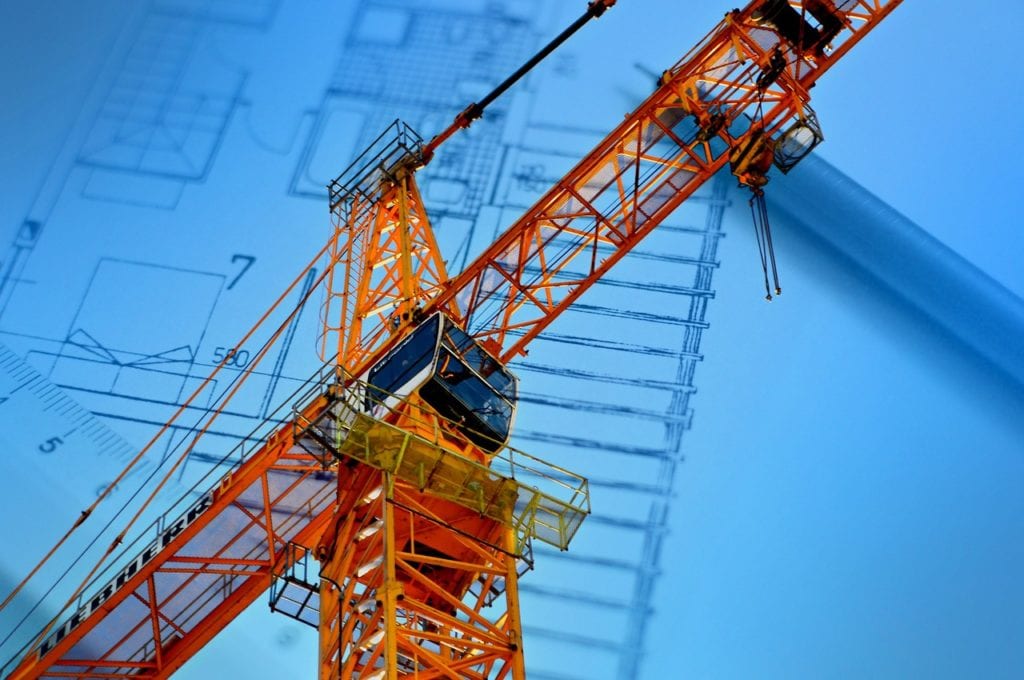 Engineers need a bachelor's degree in engineering or a closely related field. Applicants who have a degree in a related science, may become sales engineers. Engineering programs generally require four years of undergraduate study. Students will take courses in math, physical sciences, computer skills, and classes related to your specialization. Most engineering programs require that students choose an area of specialization, the most common are mechanical, electrical, and civil engineering. There are some undergraduate programs that offer a general engineering degree program; students go on to specialize in their area of choice either in the field or in graduate school.
Featured Programs
Once you have graduated with your bachelor's degree in hand, you are ready for the job field. Most jobs require on-site training, as engineering is such a hands-on field. Candidates with strong problem-solving skills, interpersonal communication, and work ethic will be successful. You may find that once you start working, you want to go on to higher education to increase your knowledge and expertise. Some jobs provide ongoing training, while others may pay for higher education. Regardless of the path that you choose, the place to start is by earning your bachelor's degree in engineering.
Methodology:
The following is a list of the highest-paying jobs you can get with a bachelor's degree in engineering. All information for this ranking was gathered from the Bureau of Labor Statistics The ranking was compiled using the following percentages:
Average Annual Salary – 50%
Number of Available Jobs 2018 – 25%
Job Outlook – 25%
1
Software Systems Engineer
Median Annual Salary
$105,590
Number of jobs in 2018
1,365,500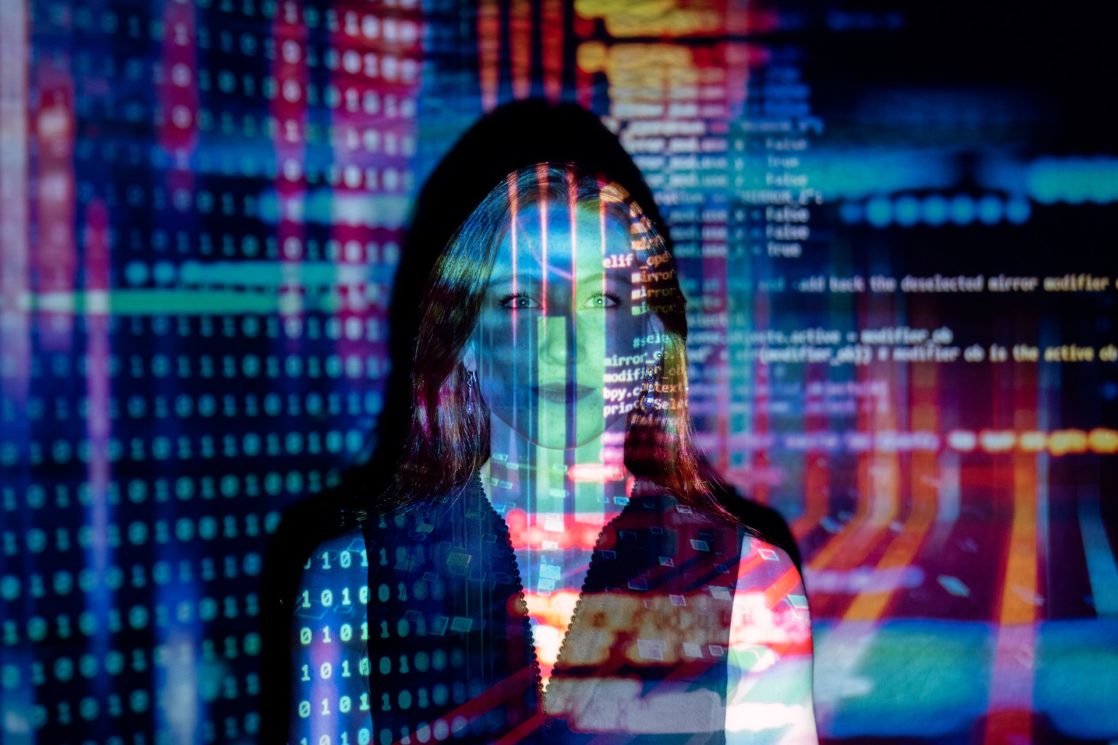 One of the highest paying jobs on the list, and easily the most in-demand engineering job, software developers are in high demand. Software developers design, test, and develop software for computer programs. Because nearly everything you buy today has some sort of computer software in it, for example, appliances, cars, phones, radios, televisions, and watches, software developers are needed to make sure all of their company's devices have the most up-to-date technology. And because technology is constantly changing, there is always something new for software developers to work on. They typically work in development teams, alongside professionals who are letting them know what they want next.
Job duties:
Analyze market needs
Research, design, test, and develop various software to meet those needs
Design software upgrades for existing programs and systems
Ensure that a program continues to work properly through software maintenance and upgrades
Design an application and plan how the pieces of the particular system will work together
Create models and diagrams that communicate to programmers the software code needed for an application
Document an application as a reference for future upgrades or maintenance
Collaborate with other engineers or computer specialists to create software
Possible Job Titles: Software Systems Engineer; Computer Systems Software Architect; Systems Software Designer; Systems Software Specialist
Job outlook: 21%
Additional Information: Software developers are the engineers of the future. They are in charge of the entire development process for a software program. They begin by identifying the core functionality that users need from their software programs, including the level of security and performance needs. They design the program and pass their ideas along to programmers, who write the computer code. Obviously, there is a lot of testing, trial, and error that goes into this process. 
Systems software developers design and create the systems that keep computers working properly. These include operating systems for computers for the general public or systems built specifically for a company or organization. Systems software developers design the operating systems that control most consumer electronics today.
Median Annual Salary
$140,340
Number of jobs in 2018
124,300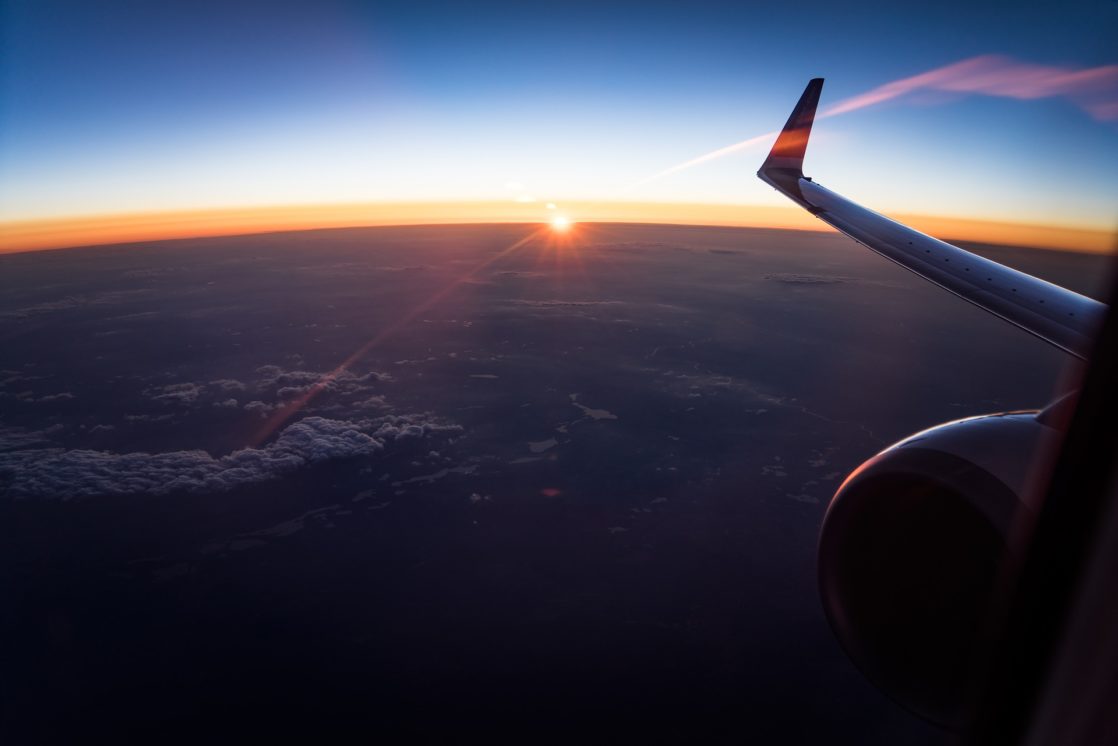 A high-paying job you can get with a bachelor's degree in engineering is to become a flight engineer. A flight engineer coordinates with the pilot on large jetliners. They work with the pilot in-flight and offer technical advice and support in emergency situations. Flight engineers can also be pilots, depending on their level of training.
Job duties:
Conduct a full-body systems evaluation of the plane before take-off
Monitor all systems in flight, including engine operation, fuel levels, cabin pressure, propellers, air conditioning, and other aircraft systems
Communicate with air traffic control
Navigate the aircraft through cockpit instruments and other visual references
Regularly inspecting aircraft to make sure that it meets industry standards
Respond to ongoing conditions, such as weather events and other emergencies
Cleaning and testing equipment between flights
Possible Job Titles: Copilot, Airline Pilot; Charter Pilot; Flight Engineer; Airline Pilot Flight Instructor; Airline Transport Pilot
Job outlook: 6%
Additional Information: With people's lives in their hands, pilots must plan their flights by ensuring that the aircraft is operable and safe, that the cargo is properly loaded, and that weather conditions are safe. They file flight plans with air traffic control. Even the best-laid plans may have to be modified in flight because of changing weather conditions or other unforeseen factors.
The terminology can differ, but usually, the third pilot is known as a flight engineer, who monitors instruments and operates controls in older planes.

3
Architectural and Engineering Manager
Median Annual Salary
$140,760
Number of jobs in 2018
192,500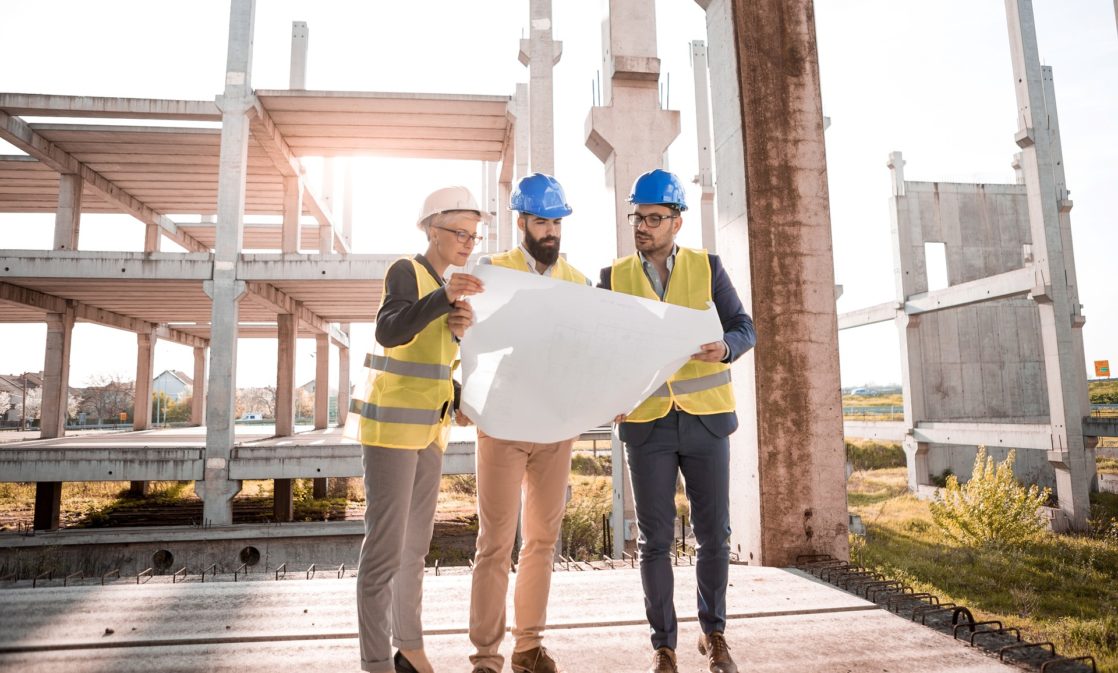 Your bachelor's degree in engineering could secure you a position as an architectural or engineering manager. Architectural and engineering managers plan projects in the architecture and engineering field and oversee a team of people to complete the project. Essentially, they are the ones in charge. 
Job duties:
Set up a budget for projects
Ensure the soundness of their design as well as the methods their staff uses while completing the design
Hire staff, complete training
List and acquire equipment 
Make detailed plans for the development of designs or products
Supervise staff
Check for technical accuracy
Research and develop projects to produce new processes or designs
Coordinate work with other staff and managers
Direct and coordinate building projects at construction sites, including operations, testing, quality assurance, and maintenance 
Possible Job Titles: Process Engineering Manager Engineering Design Manager; Electrical Engineering Director; Engineering Manager; Mechanical Engineering Director
Job outlook: 3%
Additional Information: Architectural and engineering managers develop the overall concept of a new product by determining technical goals and producing detailed plans. They spend a significant amount of time coordinating their staff. In a sense, they are the managers of the project. Additionally, they work with other managers, propose budgets for projects and programs, and determine staff, equipment, and training needs.
Median Annual Salary
$137,170
Number of jobs in 2018
33,500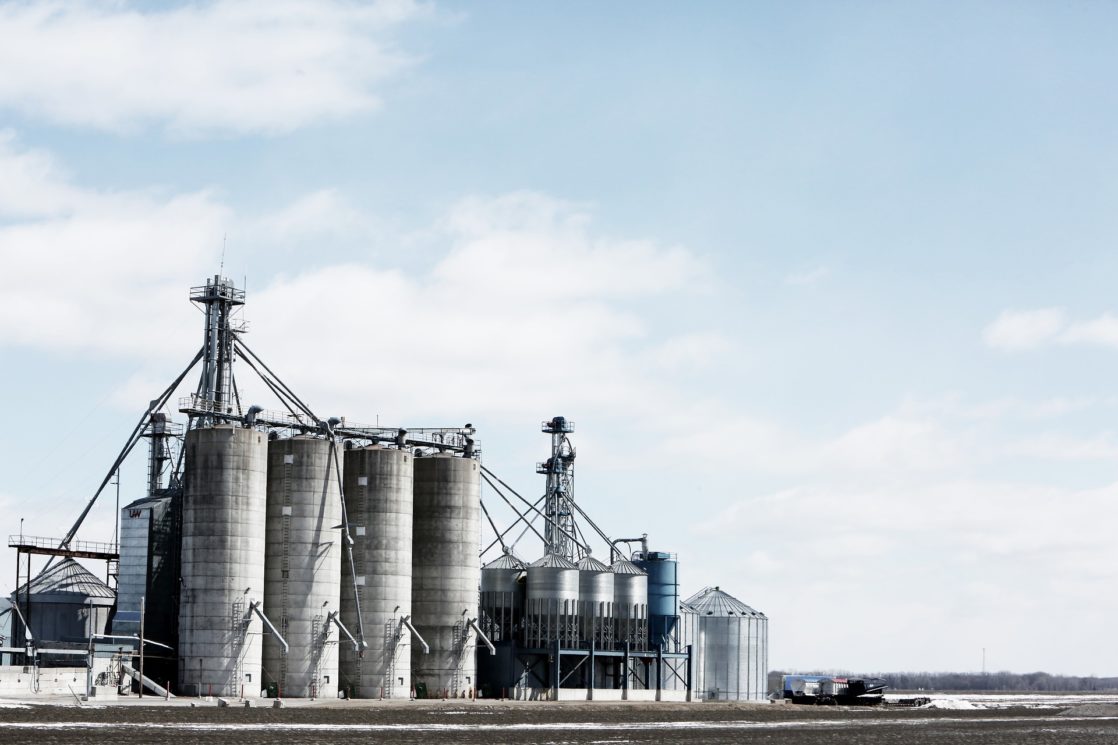 One of the most economically relevant careers for those with bachelor's degrees in engineering, petroleum engineers design, research, and develop methods of extracting oil from beneath the surface of the Earth. In most cases, a petroleum engineer will work with oil companies to plan extraction projects and travel to drill sites to oversee teams and drilling operations
Job duties:
Develop plans to drill in oil and/or gas fields
Develop ways to recover the oil and/or gas
Make sure that all equipment used in the extraction process is maintained, installed, and operated up to code
Design equipment used to extract oil and gas from deep underground onshore and offshore reserves
Develop ways to inject substances such as water, chemicals, gases, or steam into an oil reserve to increase production
Evaluate the production of oil and/or gas wells by testing and surveying sites
Possible Job Titles: Petroleum Engineer; Oil Well Engineer, Oil Exploration Engineer, Natural Gas Engineer, Oil Drilling Engineer
Job outlook: 3%
Additional Information: Because of the location of oil and gas reservoirs, petroleum engineers work with geoscientists to understand the earth and specific rock formations in the area in which they are working. These areas of wealth can only be accessed by drilling wells both on land and in the sea. Part of working as a petroleum engineer is to design the drilling equipment, determine the drilling methods, implement the drilling plan, and monitor the drilling operation.
Other high-paying jobs for graduates with a bachelor's in engineering are completion engineer, drilling engineer, production engineer, or reservoir engineer. 
Completions engineers determine the best way to build wells so that oil or gas will flow up from the underground.
Drilling engineers decided on the most cost-effective way to drill oil or gas wells. They also ensure that the drilling process is efficient, safe, and has the least disruptive effect on the environment.
Production engineers step in after the drilling is completed to monitor the wells' oil and gas production.
Reservoir engineers estimate how much oil or gas can be extracted from underground reservoirs. They also monitor the day-to-day operations to ensure that maximum levels are being recovered.

5
Computer Hardware Engineer
Median Annual Salary
$114,600
Number of jobs in 2018
64,400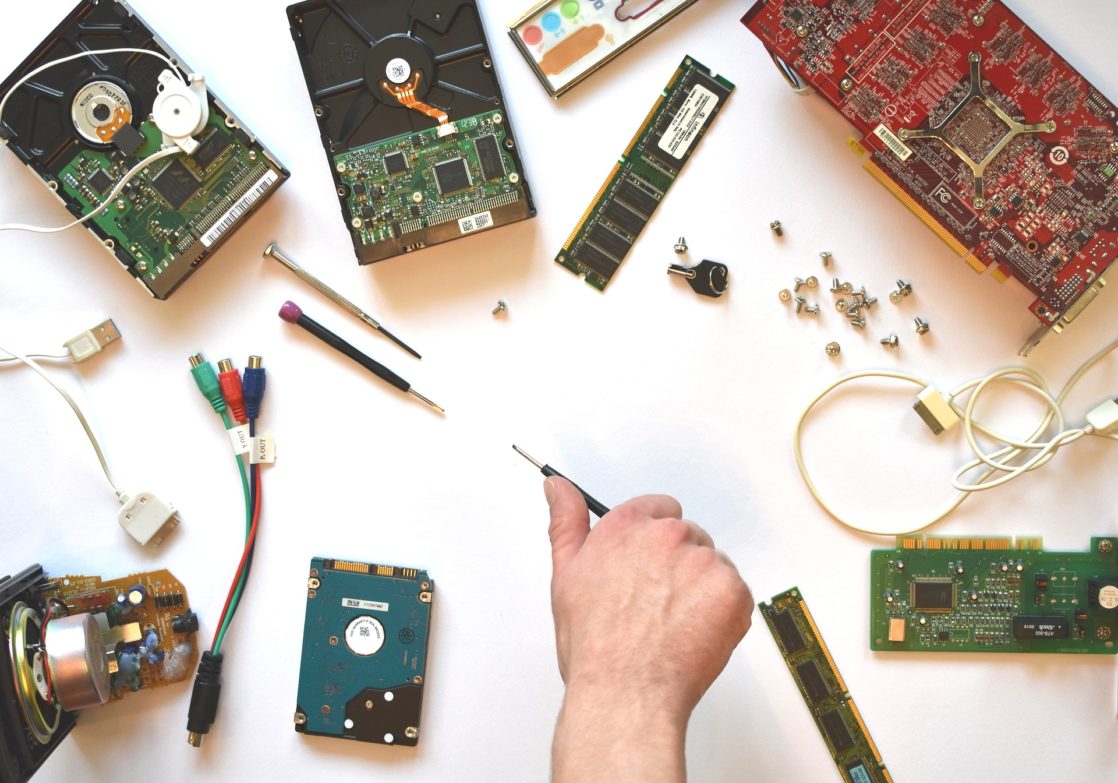 A bachelor's degree in engineering can earn you a position as a computer hardware engineer. Computer hardware engineers are responsible for the development of computer systems and hardware components. These engineers research, design, test, and build the components for computers and other technology that they develop.
Job duties:
Research and design computer hardware
Create schematics of potential computer equipment
Test the computer hardware that they have designed
Analyze test results and make necessary modifications
Update existing computer equipment so that it is compatible with new software
Oversee the manufacturing process for their computer hardware
Possible Job Titles: Computer Hardware Designer, Computer Hardware Engineer, Computer Hardware Developer
Job outlook: 6%
Additional Information: Computer hardware engineers design devices used in manufactured products. These products incorporate processors and other computer components. Today, everything connects to the internet, and it is essential that new components have the most up-to-date technology. For example, new cars, home appliances, and medical devices are Internet-ready.
Computer hardware engineers have the intricate job of ensuring that computer hardware components work together with the latest software. Usually, hardware engineers work with software developers to make sure that all of their designs are state of the art.

Median Annual Salary
$87,040
Number of jobs in 2018
284,600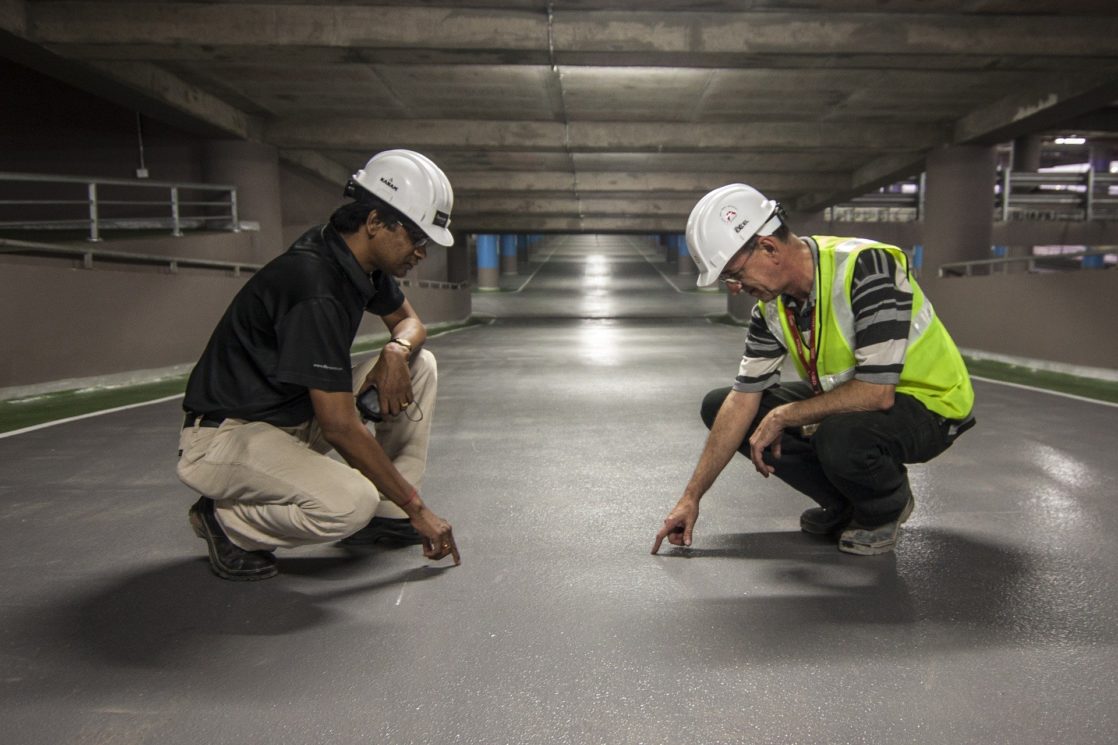 One of the fastest-growing occupations in the engineering field, you could become an industrial engineer with a bachelor's degree in engineering. These engineers work to ensure efficiency and cut down on wastefulness in industrial settings. They design control systems and processes, analyze systems and processes, develop production efficiency plans, and work to maximize efficiency. Industrial engineers look for ways to eliminate waste during production. They devise systems to integrate machines, workers, materials, energy, and information to make a product or offer a service.
Job duties:
Figure out how to manufacture parts or products efficiently
Review schedules, engineering specifications, processes, and other information to understand processes that take place in manufacturing and services
Design control systems to ensure that products all meet quality standards
Develop systems to make financial planning more efficient
Set up quality control procedures to prevent production problems as well as to minimize costs
Possible Job Titles: Efficiency Engineer; Industrial Engineer; Manufacturing Engineer; Packaging Engineer, Production Engineer
Job outlook: 8%
Additional Information: Industrial engineers focus on how to get the work done most efficiently by focusing on the process. They must balance many factors, including the time, workers required, actions workers need to take, available technology, reaching the end product error-free, ensuring the workers' safety, taking into account environmental concerns, and minimizing cost. Because of all of these factors that must be taken into account, an industrial engineer must be versatile. They work with a variety of businesses, government institutions, and nonprofits. Industrial engineers must be very organized and able to work with a variety of people. Not only do they oversee the engineering aspects of a project, but they also develop plans, budgets, and other practical aspects of a particular project. Often, they will work with other engineers to complete a certain project.

Median Annual Salary
$104,910
Number of jobs in 2018
33,900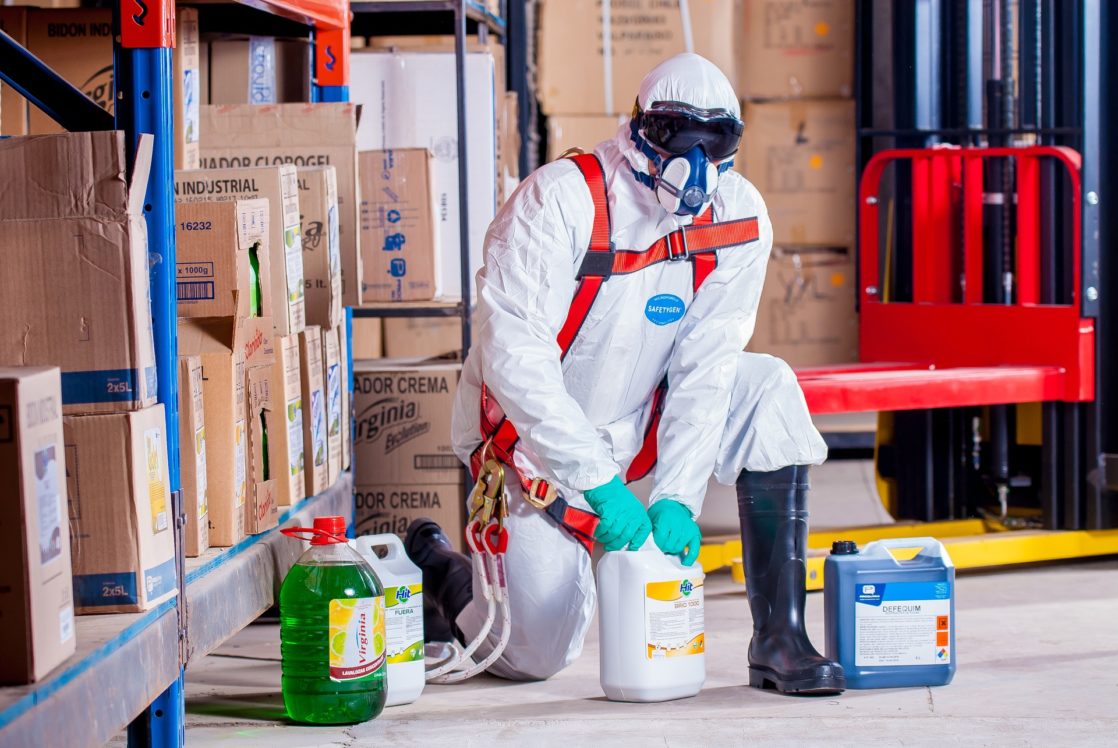 A high-paying job you can get with a bachelor's degree in engineering is a chemical engineer. Chemical engineers use chemistry, as well as other scientific disciplines to solve scientific problems and develop solutions through the use of chemicals. Chemical engineers research, develop, and test foods, drugs, household products, industrial chemicals, and essentially all products that have any sort of chemical makeup. Chemical engineers apply chemistry, biology, physics, and math to solve problems that involve the production or use of chemicals, fuel, drugs, food, and other products. They design equipment and production processes for manufacturing companies, test production methods, and byproducts treatment, and oversee facility operations.
Job duties:
Research and develop new and improved manufacturing processes
Design equipment
Estimate the cost of production for management
Establish dangerous chemicals safety procedures for workers
Develop processes for separating liquids and gases, generating electrical currents, and using chemical processes
Troubleshoot problems
Conduct tests and monitor the performance of chemical processes during production
Evaluate equipment and processes to make sure they are in compliance with safety and environmental regulations
Possible Job Titles: Chemical Engineer; Chemical Process Engineer; Chemical Research Engineer; Fuels Engineer; Absorption Engineer; Plastics Engineer; Refinery Process Engineer
Job outlook: 6%
Additional Information: Chemical engineers may also conduct research in biotechnology, life sciences, and even in business services. Because of the ever-changing nature of the job, chemical engineers should be creative and possess strong mathematical, analytical, problem-solving, and interpersonal skills. They must understand how the manufacturing process negatively affects the environment and be aware of the safety of workers and consumers.
There are many branches of chemical engineering. Some chemical engineers are known as process engineers. These engineers specialize in particular processes, oxidation or polymerization for example. Others specialize in a particular field, such as biological engineering or nanomaterials. Some may specialize in developing specific products for a company.

Median Annual Salary
$115,220
Number of jobs in 2018
67,200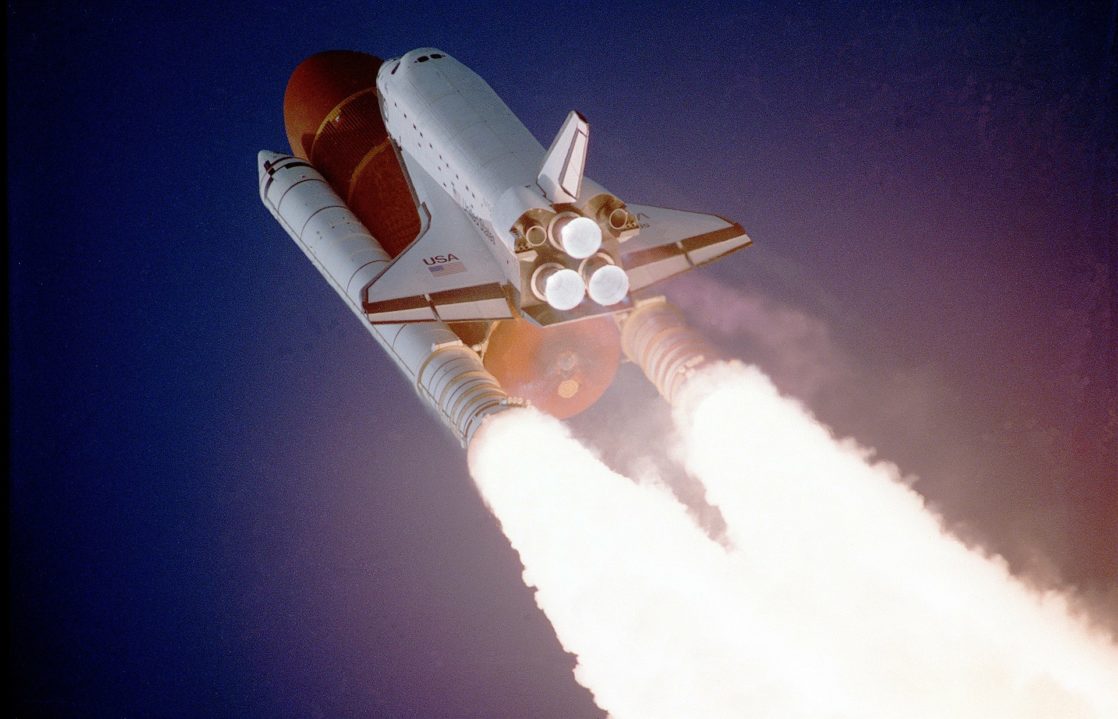 One of the highest-paying jobs in engineering you can get is becoming an aerospace engineer. These engineers design aircraft, satellites, spacecraft, and missiles. They create and test prototypes to make sure that their design functions properly. Aerospace engineers are extremely relevant today as America strives to keep up on the world front of scientific progression. They are experts in at least one of the following fields: materials, aerodynamics, thermodynamics, flight mechanics, celestial mechanics, propulsion and guidance, acoustics, and control systems.
Job duties:
Assess proposals to determine if they are both technically and financially feasible
Direct and coordinate the testing, design, and manufacture of aerospace and aircraft products
Determine projects can be conducted safely so that they meet the stated goals
Develop criteria for creation methods, quality standards, and completion dates
Evaluate projects to see make sure the products meet engineering standards, customer requests, and environmental regulations
Ensure that projects meet safety and environmental standards
Inspect malfunctioning or damaged products to find the source of the problems and determine a solution
Possible Job Titles: Aerospace Engineer; Aeronautical Engineer; Aerodynamics Engineer; Aircraft Engineer; Flight Test Engineer, Astronautical Engineer
Job outlook: 2%
Additional Information: There are primarily two types of aerospace engineers – aeronautical or astronautical. Regardless of what type of aerospace engineering you go into, it is important that you have strong analytical, mathematical, and problem-solving skills, in addition to business and communication skills. They must work well with others, as teamwork is often required. These engineers work to develop new technologies primarily for use in defense systems, aviation, and spacecraft. This includes having knowledge in areas such as structural design, aerodynamic fluid flow, navigation; robotics; propulsion, and combustion.
The designs created by aerospace engineers are used in remotely piloted aircraft and rotorcraft,  commercial and military airplanes, and helicopters; spacecraft, including launch vehicles and satellites, as well as military rockets and missiles.
Aeronautical engineers work to design and maintain aircraft. They design aircraft and propulsion systems by studying the aerodynamic principles of aircraft as well as the materials used for construction.
Astronautical engineers work with spacecraft. This includes work on both small and large satellites.
Median Annual Salary
$101,420
Number of jobs in 2018
66,700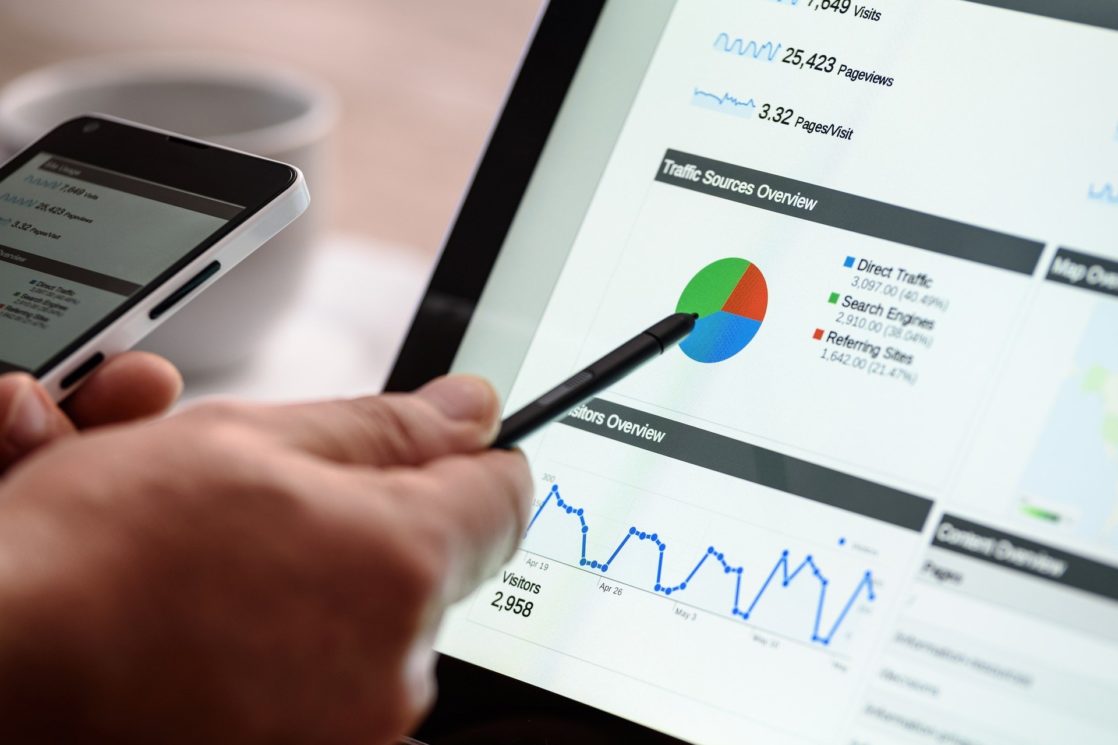 Becoming a sales engineer is a job that you could get with a bachelor's in engineering. Sales engineers sell technological products and scientific equipment to businesses and organizations. They work with company representatives to decide their needs based on business, technical, and scientific knowledge.
Sales engineers sell state-of-the-art scientific and technological products or services to organizations and businesses. Extensive knowledge of how the products work is an essential aspect of the job, and they must understand the science behind why these products work.
Job duties:
Prepare and deliver scientific presentations explaining products or services to their customers
Work with sales teams to understand customer needs and provide sales support
Talk with customers to assess equipment needs and system requirements
Modify products and systems to meet customer needs
Renew orders and set up delivery
Assist clients to solve problems with installed equipment
Research new products
Recommend improved machinery to customers, showing how upgrades will lower costs and/or increase production
Possible Job Titles: Missile Navigation Systems Sales Engineer; Aerospace Products Sales Engineer; Nuclear Equipment Sales Engineer
Job outlook: 6%
Additional Information: Sales engineers specialize in scientifically advanced products. Using their technical skills to explain the benefits of their products or services, sales engineers meet with potential customers to sell their products or services. Sales engineers may work for companies that design technical products or for independent sales firms. Essentially, they are salespeople. They interest the client in buying their services or products, negotiate a price, and make the sale. They give technical presentations explaining the technical benefits of the product and how it will make their company run smoother. They must be self-confident and have strong problem-solving, technological, and interpersonal skills.
Median Annual Salary
$86,640
Number of jobs in 2018
326,800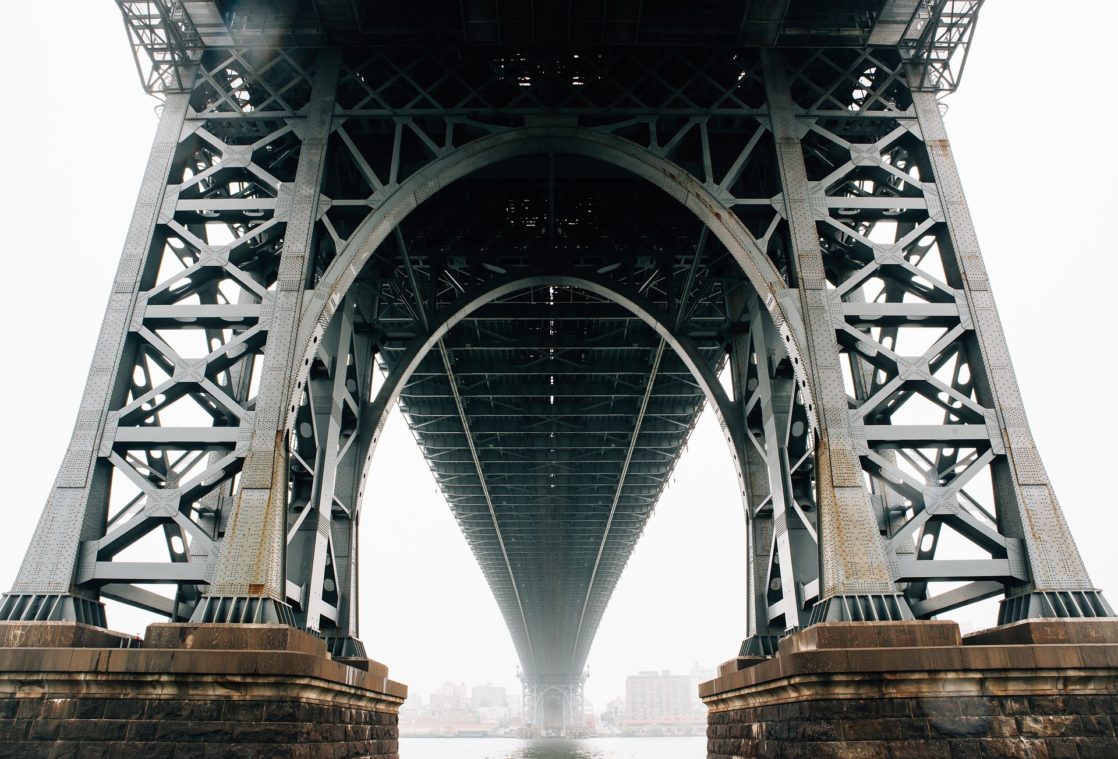 An occupation that is in high demand, you can become a civil engineer with only a bachelor's degree. Civil engineers are responsible for constructing the backbones of our infrastructure. They design, build, operate, supervise, construct, and maintain our infrastructure. Examples include airports, roads, buildings, bridges, tunnels, dams, water supply systems, and sewage treatment.
Job duties:
Manage the repair, maintenance, and replacement of  infrastructures
Analyze long-range plans, maps, and other data to plan and design projects
Factor government regulations, construction costs, and potential environmental hazards into the planning of a project
Oversee and analyze the results of soil tests to determine the strength of  structure foundations
Submit permit applications to necessary agencies, making sure that projects comply with regulations
Analyze the results of tests on building materials for use in projects
Prepare cost estimates for equipment,  materials, and labor to determine a project's economic viability
Use design software to plan and design projects in line with industry and government standards
Perform or oversee surveying operations to establish site layouts, building locations,  grades, reference points, and elevations for construction
Possible Job Titles: Civil Engineering Technician, Construction Engineer; Geotechnical Engineer; Structural Engineer; Transportation Engineer
Job outlook: 6%
Additional Information: Civil engineers also work with the public as they present their findings and proposals, such as bids, property descriptions, or environmental impact statements. Some civil engineers hold administrative positions as the supervisor of a construction site or city engineer/manager, or public works director. When in a supervisorial role, they are tasked with must ensure that safe work practices are being followed at construction sites. They may also work in construction, design, research, or teaching. 
Another venue that civil engineers may encounter is preparing permit documents for work on projects in renewable energy. They will verify that the projects comply with federal, state, and local environmental requirements. They may conduct structural analyses for solar energy projects, evaluate the ability of solar array support structures, and test the building's ability to tolerate stresses from the environment, such as wind, seismic activity, and other sources. 
Civil engineers often work on complex projects and must have the ability to adapt to any situation. They must also work well with others and tolerate stressful conditions. For example, in the aftermath of severe weather, such as hurricanes, civil engineers are consulted to rebuild dams, roads, bridges, and essentially communities. Having the wear-with all to adapt to these high-pressure situations is a must for a civil engineer. 
Median Annual Salary
$92,560
Number of jobs in 2018
11,700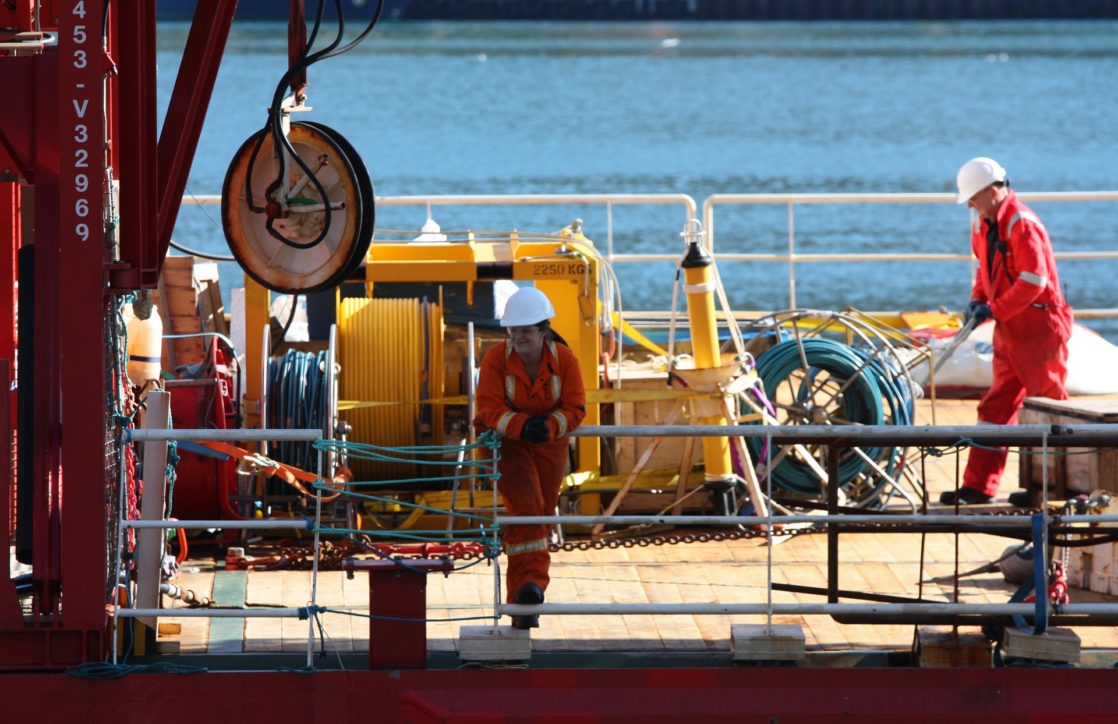 Marine engineers have a promising job outlook and are one of the highest-paying jobs you can get with a bachelor's in engineering. Marine engineers or naval architects design, build, and upkeep ships, most often in military and industrial settings. They work on freighters, tankers, aircraft carriers, and submarines. Their duties are numerous, including preparing schematics, monitoring ships for maintenance needs, designing and overseeing testing and installation, working with construction crews and contractors, and many other duties.
Job duties:
Prepare the ship's system layouts and schematics
Conduct environmental, operational, and performance tests on marine equipment
Design and oversee the installation, testing, and repair of marine equipment
Investigate and test machinery and equipment to ensure compliance with standards
Coordinate activities to ensure that repairs are done safely and at a minimal cost
Prepare technical reports
Prepare estimates, contracts, and construction schedules
Oversee contractors to make sure that work is being done on schedule, correctly, and within budget
Possible Job Titles: Marine Architect; Naval Engineer; Naval Architect; Ships Equipment Engineer, Marine Equipment Engineer; Marine Structural Designer
Job outlook: 9%
Additional Information: Marine engineers work on all kinds of ships, including aircraft carriers, submarines, sailboats, and tankers. Essentially, they build and maintain ships. They are also known as marine design engineers and are responsible for the internal systems of a ship, including propulsion, refrigeration, electrical, and steering systems. These engineers apply their knowledge of water vehicle design and production. This can include designing and maintaining offshore oil rigs or even working on alternative energy sources, such as wind turbines or tidal power.
Marine engineers and naval architects may also work with companies to design large ships, such as cargo ships, or small craft, such as rowboats. Some marine engineers may work in the federal government to design or test the designs of ships or systems for the Navy, Army, or Coast Guard.
Median Annual Salary
$99,070
Number of jobs in 2018
330,300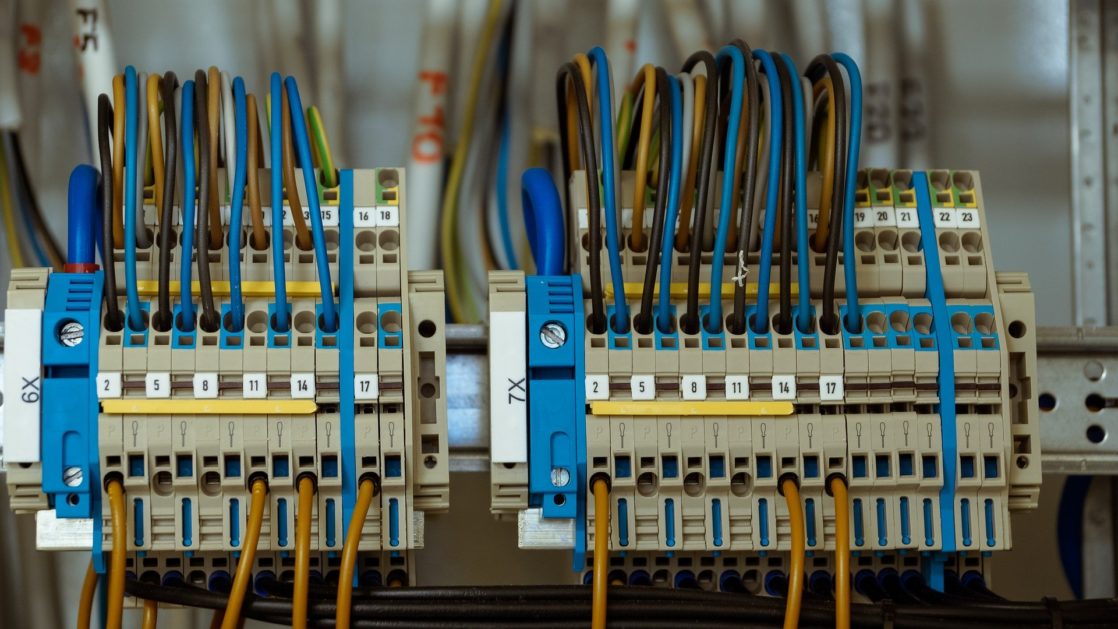 Becoming an electronics engineer is possible with a bachelor's degree in engineering. This type of engineer develops electronics and electrical equipment. They research, design, test, and improve electrical devices across a wide array of settings and applications. Because electronic equipment is an integral part of our society, electronics engineers have their hands in many aspects, such as electric motors,  communications systems, broadcast and communications systems, radar and navigation systems, Global Positioning System (GPS) devices, and power generation equipment to name a few. They also research and design the electrical systems of transportation, including aircraft. Many electronics engineers work with computer hardware.
Job duties:
Research new ways to use electrical power
Perform calculations to develop construction, manufacturing, and installation standards
Develop or improve electronic products
Direct the manufacture, testing, and installation of electrical equipment to ensure that products meet code
Look into comments and complaints from customers to evaluate potential problems and develop solutions
Work alongside project managers during production
Possible Job Titles: Electronics Engineer; Circuit Design Engineer, Telecommunication Engineer, Antenna Engineer, Electronic Parts Designer
Job outlook: 2%
Additional Information: Job descriptions of electrical engineers and electronics engineers is similar. They both use engineering and design to complete engineering tasks. They also must work alongside other engineers to discuss products and develop possibilities for future engineering projects. Electronics engineers may work for the federal government developing electronic devices used in aviation, transportation, computing, and manufacturing. They may also work on federal electronic devices and systems, including flight systems, satellites, radar and sonar systems, and communications.
13
Computer Network Engineer
Median Annual Salary
$82,050
Number of jobs in 2018
383,900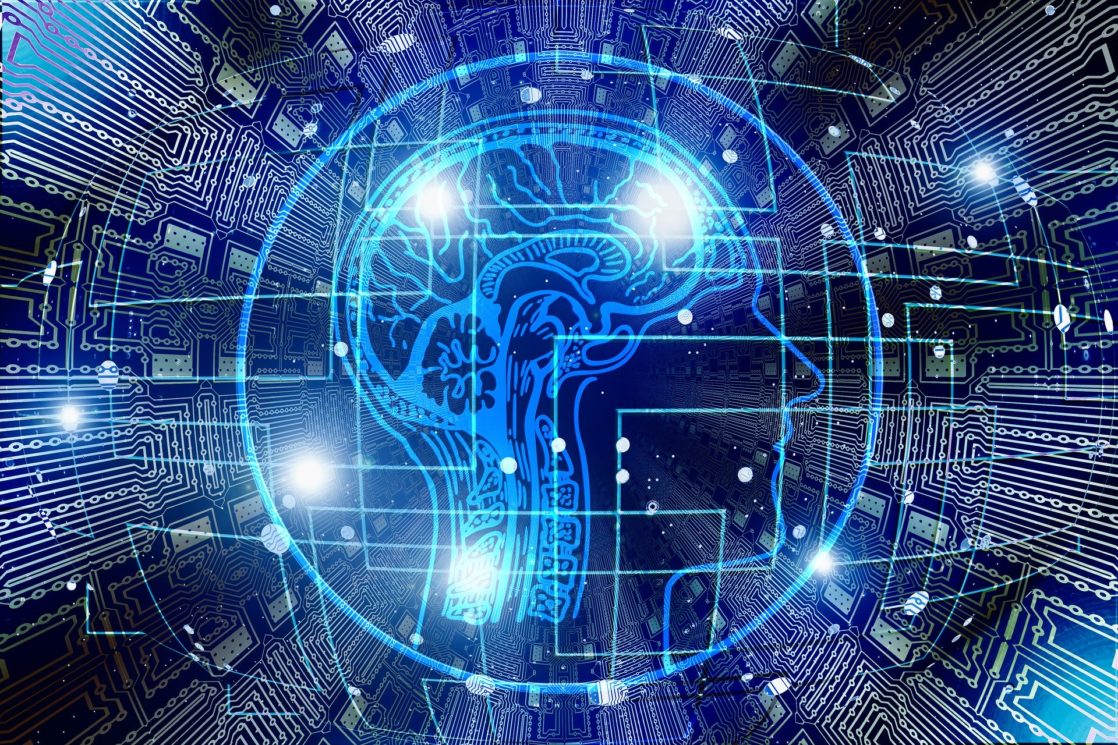 One of the highest-paying jobs you can get with a bachelor's degree in engineering is a computer network engineer. Also known as computer network architects, these people work with data communications networks. They build, develop, and maintain communications systems that transmit information, usually to serve the needs of corporations and organizations.
Computer networks are essential parts of nearly every organization. Network and computer systems administrators create and oversee the day-to-day operation of these computer networks. This includes working with local area networks (LANs), intranets, wide area networks (WANs), network segments, and other data communication systems.
Job duties:
Determine a company or organization's system needs and install the required network hardware and software
Maintain the necessary network and computer system security
Complete upgrades and repairs to networks and ensure that systems are working correctly
Train users on how to use the computer network
Evaluate and optimize network performance
Add users to a network, and work out necessary security permissions
Solve problems that happen on a regular basis
Possible Job Titles: Computer Network Engineer; Computer Network Architect; Network Designer; Network Developer, Network Engineer
Job outlook: 5%
Additional Information: Computer network engineers work as administrators to manage an organization's servers and mobile computer equipment. They make sure that email and data storage networks function properly. Additionally, they ensure that employees' computer workstations are running efficiently and are properly connected to the central computer network. They may also manage telecommunication networks.
Some computer network engineers may work with network architects to design and analyze network models. They weigh in on decisions regarding the purchasing of future hardware or software needed to upgrade their organization's network. They provide technical support to their network users and/or supervise computer support specialists to solve users' problems.
Median Annual Salary
$87,370
Number of jobs in 2018
312,900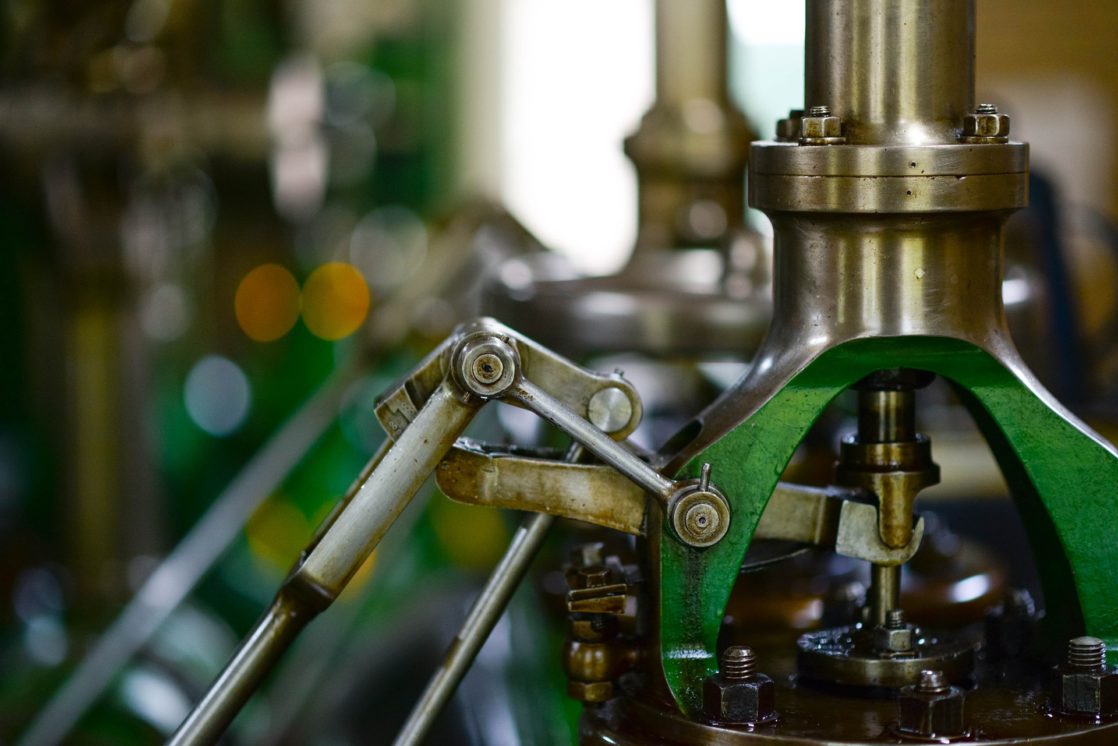 With only a bachelor's degree in engineering, you could be hired as a mechanical engineer. This type of engineer develops, researches, designs, builds, and tests mechanical devices. Often, this includes tools, engines, machines, and other devices.
Job duties:
Analyze problems to find how mechanical and thermal devices can solve a particular problem
Investigate equipment failures and diagnose faulty operations in order to recommend remedies
Design mechanical and thermal devices or subsystems
Test and develop prototypes of devices
Analyze these test results and adapt the design as needed
Oversee the manufacturing process for their designed device
Possible Job Titles: Robotic Engineer, Heating and Cooling Systems Engineer, Geotechnical Engineer, Auto Research Engineers 
Job outlook: 4%
Additional Information: There are many duties involved in being a mechanical engineer, making it one of the broadest engineering fields. They oversee and design the manufacture of products ranging from medical devices to new batteries. Additionally, mechanical engineers design machines like internal combustion engines, electric generators, steam and gas turbines, and refrigeration and air-conditioning systems. They may also design other machines like elevators, escalators, conveyor systems, and automated transfer stations.
Mechanical engineers are required to use computers extensively. They are routinely responsible for the integration of controllers, sensors, and machinery.
15
Health and Safety Engineer
Median Annual Salary
$89,130
Number of jobs in 2018
27,000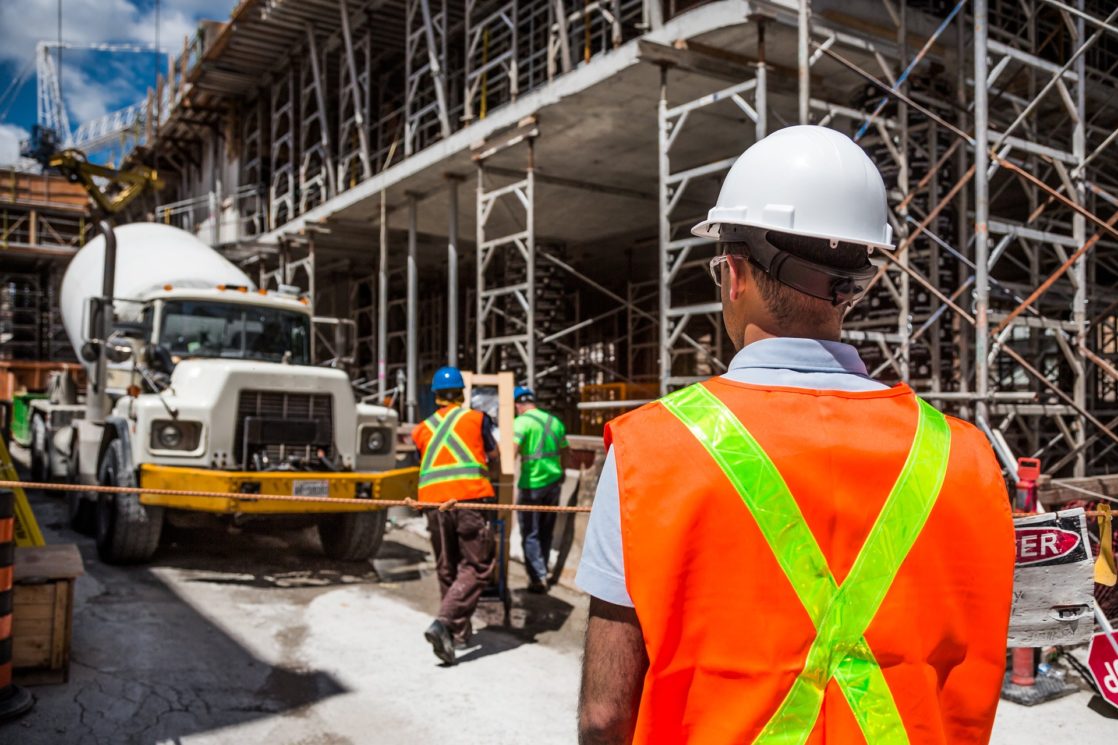 A bachelor's degree in engineering can earn you a position as a health and safety engineer. Health and safety engineers work in a variety of settings to develop procedures and systems to protect people from injury and illness as well as property from damage. Using their knowledge of engineering and health and safety, they ensure sure that machinery, furniture, chemicals, software, and almost all products in our households today are safe. Their role is crucial in our society as nearly everything you can buy in a store must be deemed safe, and health and safety engineers are the ones to do it.
Job Duties:
Identify potential hazards by inspecting machinery, facilities, and safety equipment
Maintain knowledge of current health and safety regulations as well as industrial processes
Review plans and specifications for new equipment and machinery to ensure that they meet safety requirements
Evaluate the effectiveness of industrial control mechanisms
Ensure that both products and buildings comply with current health and safety regulations, especially following an inspection
Install safety devices on machinery
Review employee safety programs in order to recommend improvements
Possible Job Titles: Fire Inspector, Industrial Engineer, Occupational Health Specialist, Safety Specialist and Technician, Building Inspector
Job outlook: 5%
Additional Information: Most companies need health and safety engineers to make sure that their products are up to standards. No one wants a lawsuit for producing a dangerous product or building a faulty structure, and that is where health and safety engineers come in. They make sure that a company is producing products or structures that are safe. Once there is a problem, they also investigate accidents and injuries to determine their causes They must also make the determination about whether the incidents were avoidable or if they can be prevented in the future. They conduct interviews of the employers and employees to learn about their work environment and what lead up to the accident.
Health and safety engineering is a very broad field. Here are some types of health and safety engineers:
Systems safety engineers: Identify and analyze risks and hazards in various system designs to make sure they are safe. They also must ensure that the system remains operational. They may work in aerospace, medical safety, software safety, or environmental safety, to name a few.
Product safety engineers: Also known as product compliance engineers, they conduct tests to make sure that products are safe and in compliance with safety regulations. They work on a broad scope of projects, from cell phones to nuclear submarine reactors and robotics.
Fire prevention and protection engineers: Analyze the potential fire hazards of materials, buildings, and transportation systems. They may also work to install, design, and maintain fire prevention and suppression systems, as well as inspect existing systems to ensure that they meet safety regulations. These engineers must be licensed and up to date with changes in fire codes and regulations.

Median Annual Salary
$87,620
Number of jobs in 2018
55,400
A bachelor's degree in engineering could get you a job as an environmental engineer. Environmental engineers combine the principles of engineering with natural sciences to analyze and solve environmental problems. These engineers develop recycling plans, pollution cleanup plans, waste disposal plans, and others. They use biology, engineering, soil science, and chemistry to solve environmental problems. The main area of focus in environmental engineering is to improve waste disposal, recycling, public health, and pollution control. On a broader level, they work to address global issues, such as climate change, unsafe drinking water, and environmental sustainability.
Job duties:
Design projects for environmental protection, such as air pollution control systems
Prepare, update, and review environmental investigation reports
Inspect facilities and programs to ensure compliance with environmental standards and regulations
Provide support for environmental remediation projects as well as legal actions
Analyze scientific data and conduct quality-control checks
Monitor environmental improvement programs
Advise both corporations and government agencies regarding procedures for cleaning contaminated sites
Possible Job Titles: Water Treatment Plant Engineer, Air Pollution Control Engineer; Environmental Engineer; Environmental Remediation Engineer; Pollution Control Engineer; Hazardous Substances Engineer; Soil Engineer; Waste Management Engineer
Job outlook: 5%
Additional Information: The roles and duties of environmental engineers are vast. They are responsible to conduct hazardous-waste management studies to evaluate the significance of a hazard and offer the means of treating it. They may also design systems for municipal and industrial water supplies and wastewater treatment, research the environmental impact of construction projects, and develop regulations to prevent accidents.
Another focus involves ways to minimize the effects of climate change, acid rain, emissions, and ozone depletion. These engineers are responsible for overseeing the proper use of our environment, especially as it relates to projects conducted by man. Ensuring the protection of the planet is crucial, and environmental engineers are at the forefront of protecting this valuable asset.

Median Annual Salary
107,600
Number of jobs in 2018
17,700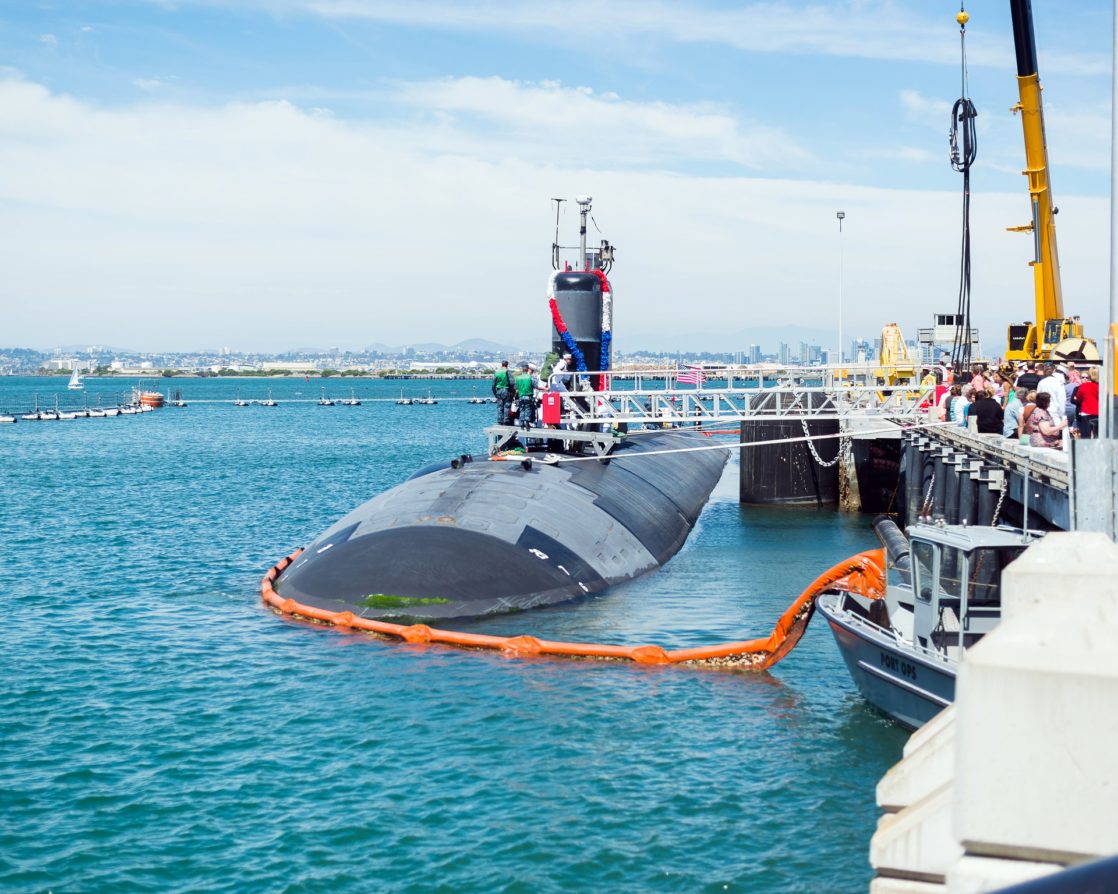 It's hard to believe that with a bachelor's degree in engineering, you could secure a position as a nuclear engineer, but that is the case. According to the Bureau of Labor and Statistics, the typical entry-level education required is only a bachelor's degree. Nuclear engineers work in labs and industrial settings with nuclear materials to research nuclear energy sources and ways to use these sources.
Nuclear engineers research and develop the instruments, processes, and operating systems used with nuclear energy and radiation. Nuclear energy has industrial and medical uses for radioactive materials, while others use nuclear power for ships or spacecraft.
Job duties:
Design or develop nuclear equipment, including radiation shielding, reactor cores, and instrumentation
Write operational instructions for nuclear plant operation and for handling and disposing of nuclear waste
Direct maintenance activities to ensure the safety of operational nuclear power plants
Monitor nuclear facility operations to identify construction, design, or operations that threaten safety regulations and laws
Perform experiments using nuclear material, disposing of nuclear waste, or reclaiming nuclear fuel to make sure they are acceptable
Develop emergencies ways of plant shutdowns 
Research nuclear accidents and gather data that can be analyzed to design preventive measures
Possible Job Titles: Nuclear Radiation Engineer; Nuclear Engineer; Radiation Engineer; Atomic Process Engineer, Reactor Engineer
Job outlook: -1%
Additional Information:  Nuclear power is one of the most promising energy sources known, as it is the cleanest and most powerful source of energy. In fact, 75% of France is powered by nuclear power. There is a lot that goes into dealing with nuclear power. However, with great power comes great responsibility. Nuclear energy obviously can wreak havoc on the planet. Individuals in this field develop processes for harnessing nuclear power.
In addition, nuclear engineers are leading the way in developing uses of nuclear material for medical imaging devices like positron emission tomography (PET) scanners. They have also designed cyclotrons, a machine that produces a high-energy beam used in the healthcare industry that is used to treat cancerous tumors.
18
Mining and Geological Engineer
Median Annual Salary
$92,250
Number of jobs in 2018
5,900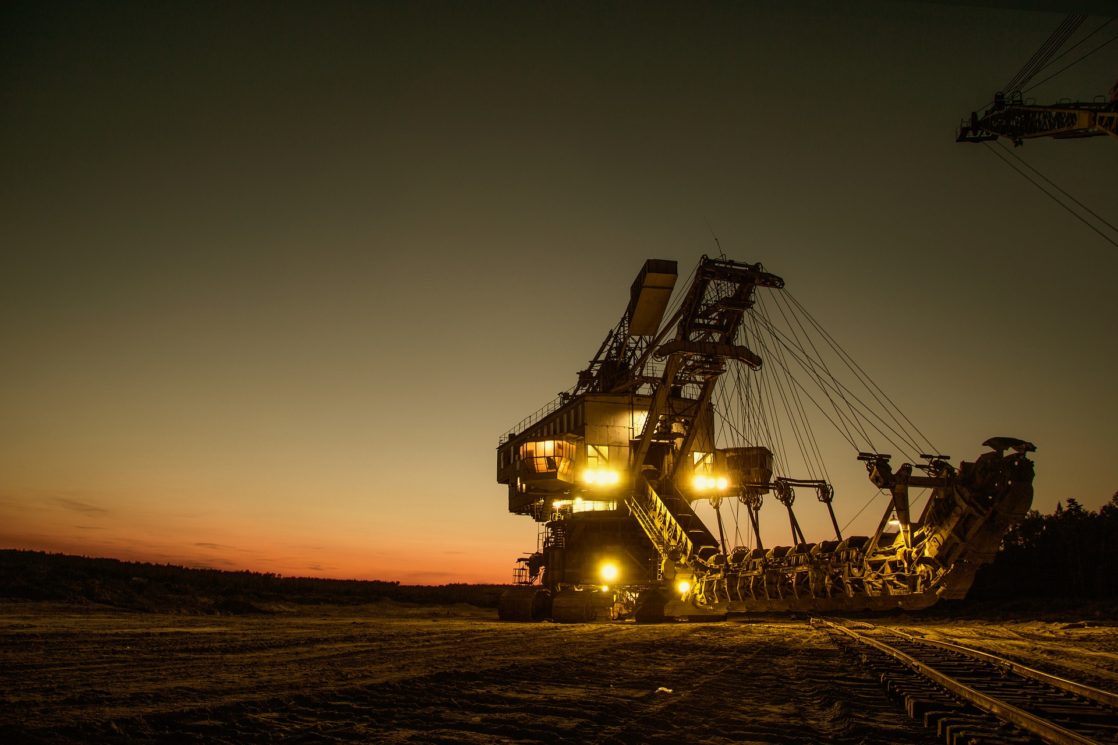 With only a bachelor's degree in engineering, you could become a mining and geological engineer. These engineers design mines and excavation sites, ensuring they are both efficient and safe. The mines remove minerals such as coal and metals that are used in manufacturing and utilities. There are working out in the field, mining and geological engineers supervise design teams and work with other engineers as well as construction crews to design the mining sites as well as oversee monitoring the safety of sites.
Job duties:
Provide possible solutions to problems with land reclamation, water and air pollution, and ecological sustainability
Design both open-pit and underground mines
Assess mine production to determine the effectiveness of operations
Supervise the construction of the mine, including mine shafts and tunnels
Devise means of transportation for the extracted minerals to processing plants
Prepare technical reports for engineers, miners, and managers
Ensure that mines are operated in safe and environmentally sound ways
Possible Job Titles: Geological Engineer; Mineral Engineer; Geophysical Engineer; Mining Engineer; Seismic Engineer, Mining Safety Engineer
Job outlook: 3%
Additional Information: In short, geological engineers are on the constant search for mining sites by looking for mineral deposits and evaluating possible sites. Once they have found a site, they plan how the products will be extracted in both efficient and environmentally viable ways.
Oftentimes, mining engineers specialize in one type of mineral or metal. They design and develop mines and figure out the best method to extract metal or minerals in the most efficient way. Sometimes, mining engineers work with metallurgical engineers or geoscientists to identify and evaluate ore deposits. Some mining engineers design and develop new equipment or mineral-processing operations to separate the minerals from dirt, rock, or other materials. Mining engineers who hold a master's or a doctoral degree may go on to teach at colleges and universities.
Median Annual Salary
$88,550
Number of jobs in 2018
700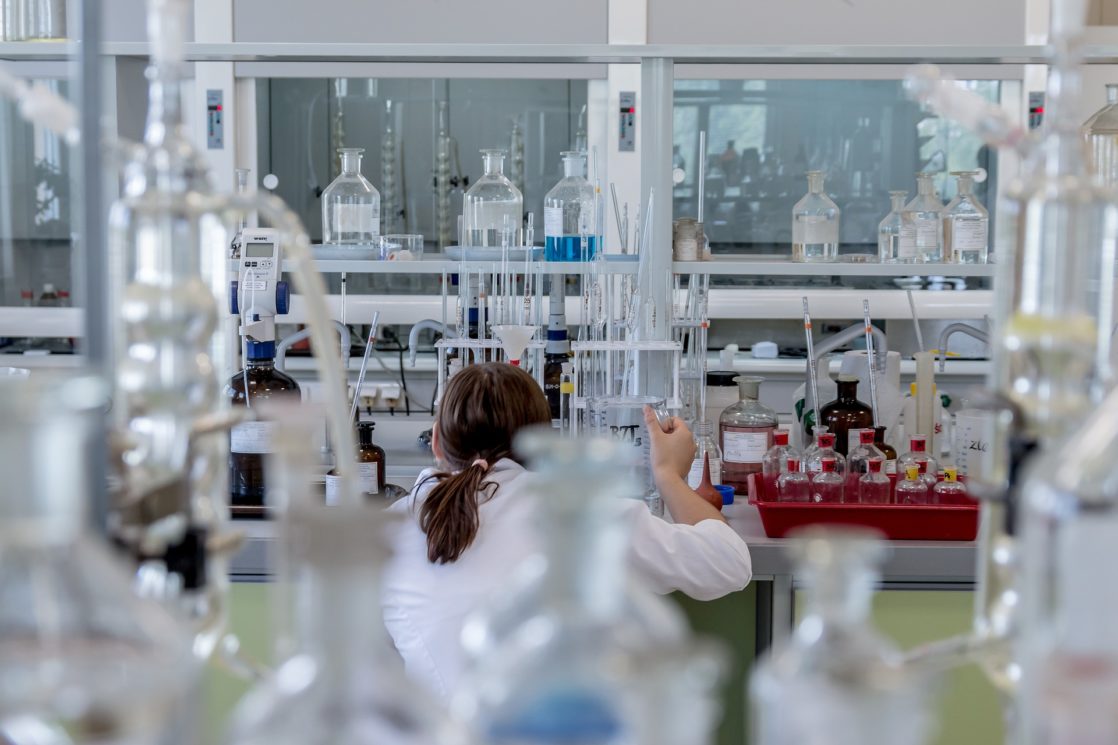 Becoming an entry-level biomedical engineer only requires a bachelor's degree in engineering. Biomedical engineers design and create medical equipment and devices as well as the software used in healthcare settings. They use knowledge from a variety of medical sciences, including biology and anatomy, in addition to their engineering skills to develop new biomedical technologies. Because the nature of their job is to use chemistry, medical knowledge, and engineering, they must have a broad range of scientific knowledge. 
Job duties:
Evaluate the safety and effectiveness of biomedical equipment
Research and design biomedical equipment and devices, including replacements for body parts, artificial internal organs, and machines for diagnostics
Install, maintain, adjust, repair, and/or provide support for biomedical equipment
Research the engineering of the biological systems of living creatures alongside chemists, life scientists, and medical scientists
Train clinicians on the correct use of biomedical equipment
Prepare procedures, publish research papers, write technical reports, and make recommendations based on research
Present research to nonscientist executives, scientists, clinicians, engineers, and the public
Possible Job Titles: Genetic Engineer, Biomedical Engineer; Biomechanical Engineer; Biomaterials Engineer; Biochemical Engineer
Job outlook: 4%
Additional Information: Biomedical engineering is a vital role in the medical establishment. They design devices, instruments, and software, develop new procedures, and conduct research to solve clinical problems. They most often work in the research and development of medical equipment.
They are the ones who design and build artificial body parts like hip and knee replacements. They also design exercise equipment used in rehabilitation. A biomedical engineer will use electronics and computer science to develop instruments used in diagnosis and treatment in the medical field.
Biomechanics is one branch of biomedical engineering that works with the study of mechanics, such as thermodynamics, to solve medical or biological problems.
Biomaterials is another branch that works in the study of both laboratory-designed and naturally occurring materials used in medical devices.
Median Annual Salary
$92,390
Number of jobs in 2018
27,700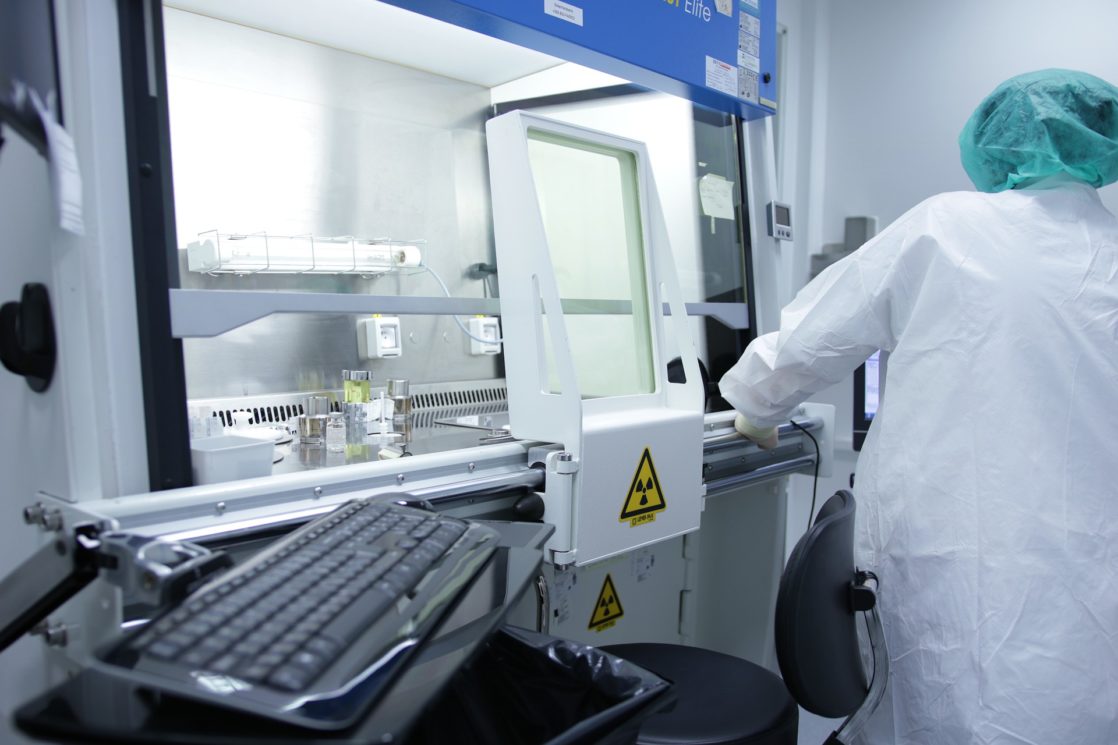 A bachelor's degree in engineering could secure you a job as a materials engineer. This type of engineer develops and tests materials in a wide range of applications. They use engineering and chemistry principles to design and construct materials for use in both commercial and industrial products. They must plan, research, and test materials, work in teams, and closely monitor the results. Products developed by materials engineers range from computer chips, aircraft wings, golf clubs, and biomedical devices. They must have a thorough knowledge of the properties and structures of a wide variety of metals, plastics, ceramics, composites, nanomaterials, and others.
Job duties:
Set up projects by preparing budgets, analyzing labor costs, and other managerial tasks
Consult with other engineers and managers
Supervise the work of technicians, technologists, and others
Monitor how materials perform
Evaluate how materials deteriorate over time
Determine the causes of product failure and find solutions
Evaluate technical specifications relating to the design
Evaluate the environmental impact of materials processing
Possible Job Titles: Ceramic Engineer, Forensic Materials Engineer; Welding Engineer; Metallurgist; Automotive Sheet Metal Engineer
Job outlook: 0%
Additional Information: Materials engineers work with materials at the atomic level. They work with other engineers to solve problems in mechanical, electrical, chemical, civil, aerospace, and nuclear. Essentially, almost every field of engineering needs a material to work with. Materials engineers provide the core materials of most projects. They have an understanding and have often developed the materials being used to build and construct a project. They may also use computers to model the characteristics of materials and their elements.
Here are some examples of types of materials engineers:
Composites engineers develop materials for use in aircraft, automobiles, and other related products.
Ceramic engineers develop ceramics into products, from rocket nozzles to glass for LCD flat-panel displays.
Plastics engineers develop polymers or new plastics for applications.
Metallurgical engineers specialize in metals, like steel and aluminum, and combine them with other elements to create specific properties.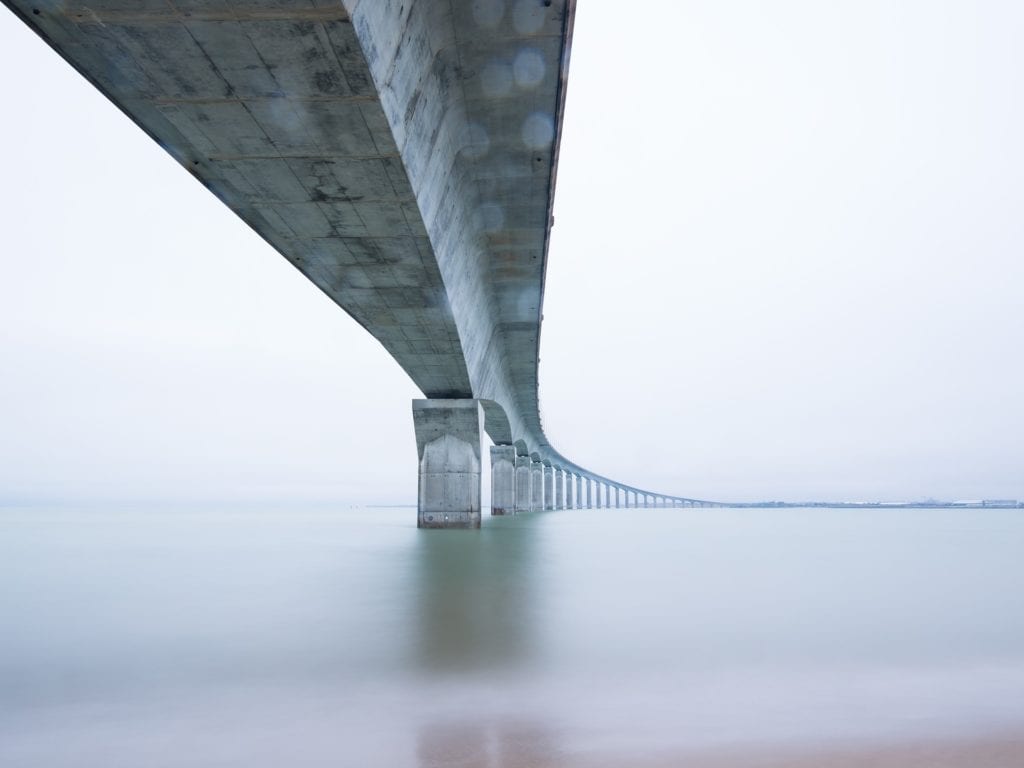 We hope this article helps you in your journey to find the perfect high paying job with a bachelors degree in engineering. The need for engineers is great, they are literally the ones who are researching, designing, creating, testing, installing, evaluating, and upgrading many aspects of life here on planet Earth. With so many different types of engineers, anyone who has a scientific interest can find a career path that suits them. The payoff is excellent as well, most engineers have a starting salary of over $80,000, and it only goes up from there.
If you are interested in pursuing a graduate-level engineering management degree, check out our Online PhD in Engineering Management ranking.
Other rankings and articles that may be of interest: