Are There Many HBCU Graduate Programs Online or as Hybrid?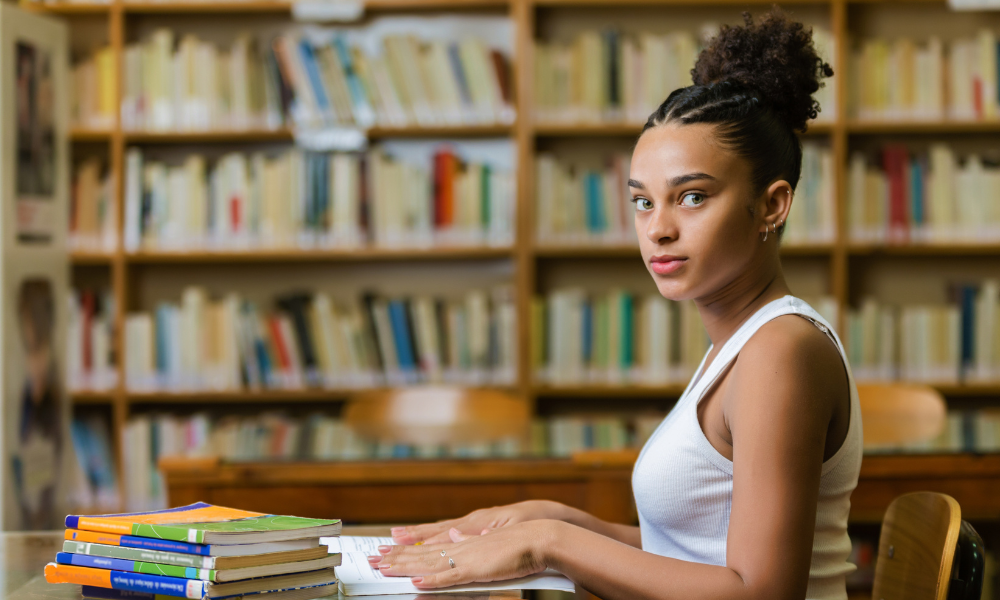 Find your degree
Online College Plan is an advertising-supported site. Featured or trusted partner programs and all school search, finder, or match results are for schools that compensate us. This compensation does not influence our school rankings, resource guides, or other editorially-independent information published on this site.
There are many HBCU online degree programs to choose from. Online graduate degrees are meant to accommodate working professionals who are trying to advance their careers with additional education. Employers increasingly view online degrees the same as traditional degrees from accredited institutions, so online degrees are the best option for many professionals who are trying to balance their work schedule with classes. Hybrid classes provide the convenience and flexibility of online courses with the hands-on learning experiences that are essential in their given field. There is a wide range of HBCU graduate programs to choose from, including Tuskegee University, Bethune-Cookman University, and North Carolina Agricultural and Technical State University. For other great HBCU online degrees, please refer to the list of Top 20 Best Historically Black Colleges with Online Programs.
Tuskegee University
Tuskegee University is a private HBCU located in Tuskegee, Alabama. The school was founded in 1881, and is famous for the Tuskegee airmen, who fought in World War II, becoming the first black military aviators in the United States Armed Forces. Tuskegee also served as the home for the George Washington Carver, who developed agricultural techniques and was one of the leaders in environmentalism in the early 20th century. Appropriately, Tuskegee offers two masters degrees which promote Carver's vision of environmentalism. Their Masters of Science in Environmental Science focuses on subject areas that include climate change, soil health, and nutrient and ecosystem management. Their Master of Science in Environmental Management teaches students how to organize large scale efforts to clean and maintain the earth's air, water, and soil, and how to shape environmental policy to help ameliorate climate change.
Tuskegee University ranked #4 in our ranking of the top HBCU with online programs.
Featured Programs
Bethune-Cookman University
Bethune-Cookman University was founded in 1941 and is located in Dayton Beach, Florida. The school has an active campus life, with athletic teams called the Wildcats that compete in NCAA division I, but the university is also known for their well-rounded online curriculum. BCU currently offers three different graduate programs that can be completed online. Their Master of Science in Criminal Justice Administration is designed to give students a scholarly foundation for administrative leadership in the court system, law enforcement, and correction. Their Master of Science in Organizational Leadership is a four-semester online program that teaches its students how to improve communities by engaging in civic discourse and organizing campaigns. Their Master of Education in Exceptional Student Education Program is designed to prepare teachers to work with students with disabilities in grades K-12.
Bethune-Cookman University ranked #5 in our ranking of the best HBCU with online degree programs.
North Carolina Agricultural and Technical State University
North Carolina Agricultural and Technical State University (NCAT) was established in 1891 as a result of an act by the North Carolina General Assembly. NCAT is a large university with over 11,000 students enrolled, which makes it the largest historically black university in the United States. NCAT ranked among US News & World Report's best online graduate education programs. For graduate degrees, NCAT offers seven online masters programs, and two online Ph.D. programs. Their seven online master degree programs are focused on education and technology; they offer Agricultural Education, Information Technology, Business Education, Elementary Education, Family and Consumer Sciences, Technology Education, and Technology Management. Their two online Ph.D. programs are in Technology Management, which is meant to further a Bachelors Degree in the same field; and Leadership Studies, which focuses on civic engagement.
NCAT was ranked the #1 HBCU with online degree programs.