Evangel University – Athletics, Football, Basketball, Softball, Baseball and Soccer
Find your degree
Online College Plan is an advertising-supported site. Featured or trusted partner programs and all school search, finder, or match results are for schools that compensate us. This compensation does not influence our school rankings, resource guides, or other editorially-independent information published on this site.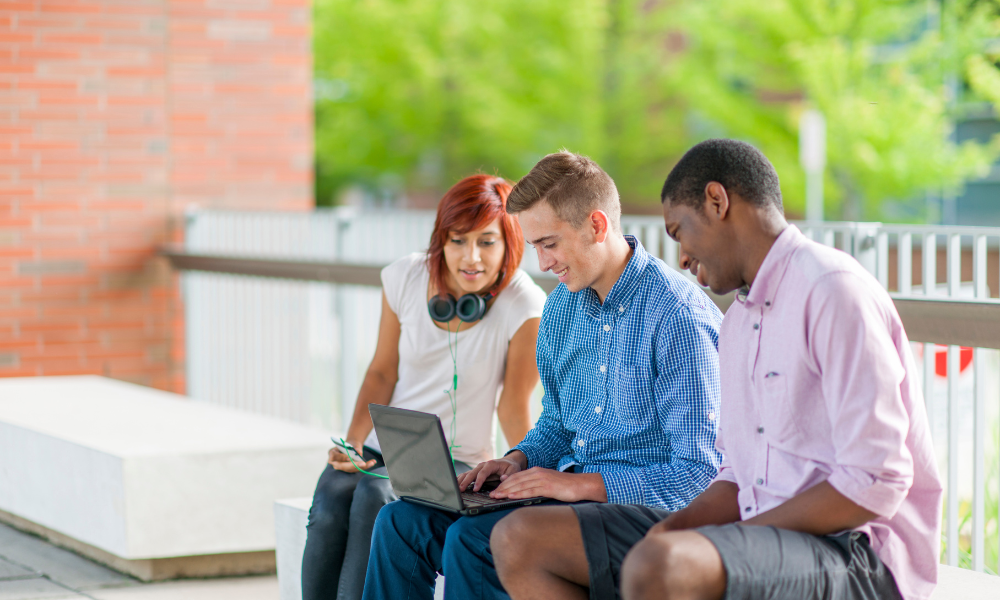 Evangel University is a private, Christian university that was founded in 1955. It was the first national Pentecostal school of arts and science. Its original goal was to give students who would enter secular fields the opportunity to attend college in a faith-based, Pentecostal setting. Evangel's nearly 200 faculty members serve over 2,200 students in Springfield, Missouri, and the Internet. Around 14% of which attend the school either in part, or entirely online. Evangel is a comprehensive, Christian university that offers over 100 academic programs, featuring adult and graduate studies and is a hotbed for vocational ministerial training. It's affiliated with and controlled by The General Council of the Assemblies of God.
While considering online colleges, you may want to review our top 100 best online colleges ranking.
The average class size at Evangel is 25 students, and there's an average ratio of 15 students to every teacher the school offers. In all, Evangel offers 100 full-time faculty members in 10 distinct academic departments which oversee its 100 plus programs. For those not interested in a strictly religious education, Evangel offers comprehensive programming in Behavioral and Social Sciences, Communication, Humanities, Kinesiology, Business, Education, Music and Natural and Applied Sciences.
Featured Programs
Evangel boasts over 20,000 alumni worldwide. Students can utilize this network to make their mark on what Evangel calls a "Spring Impact Trip," an opportunity to minister and study over Spring Break. Common Evangel "Spring Impact Trip" destinations include Brazil, Canary Islands, Chicago, Dominican Republic, France, Greece, Los Angeles (including a trip to the LA Film school), Belgium, Scotland and Turkey, among others. Evangel gives students the opportunity to study music, film, theology and reach children around the world with the message of Christ instead of the baseline partying and drinking Spring Break experience. This November, The Evangel University Chorale will be performing in Rome for a week. For a small school, Evangel's global reputation of excellence is magnificent.
The University's campus occupies 80 acres of the cozy city of Springfield, with a population of approximately 164,000 people.
In 2013, Evangel consolidated with Central Bible College and Assemblies of God Theological Seminary to offer over 190 combined years of educational experience in Christian higher education.
Evangel recently tied at #83rd on US News & World Report's best online graduate business programs (excluding MBA).
Evangel's students are highly engaged in their community. Evangel senior Michael Gibson recently started a TV show called "Ozarks Big Bite" which showcases local restaurants, and will air weekly on KY3 News, a local broadcasting outlet. Gibson's grandfather was Dr. Gary Smalley, a legendary broadcaster and writer, and Gibson worked in Los Angeles on "Intelligence for Your Life," a nationally-renowned radio and television program. Still, he chose to leave that work to advance his education at Evangel, and it's paying off for him in the form of "Ozarks," a show he created and produces.
Another exciting opportunity at Evangel is their Founders Scholarship Program. This program, for highly motivated prospective Evangel students, offers financial assistance between $12,000 and $21,000 per year. You can find out more and apply here.
Explore Springfield, Missouri
Springfield, Missouri is a small but growing city. Between 2000 and 2010, its population grew over 5%, and it's grown larger since then. Springfield's nickname is "Queen City of the Ozarks." The Ozarks are a dissected plateau that crosses Missouri, Arkansas, and Oklahoma.
A huge draw of the area is the Discovery Center of Springfield. Unlike most museums, the Discovery Center puts an emphasis on fun, interactive exhibits, like riding a higher bike, digging for dinosaur bones and exploring the inner mechanics of an eyeball. You can even take home a prepared sample of your own DNA. The Springfield Art Museum, opened in 1926, is Springfield's oldest cultural attraction. It has over 10,000 works of art, crossing decades, cultures and mediums.
Because of the geographical nature of Springfield, its nature is breathtaking. It's known for its hiking in the plateaus and the exploration of splendid caves. Another great thing to do in Springfield is to check out a game at Hammons Field, where the Double-A Springfield Cardinals play, a minor league affiliate of the St. Louis Cardinals.
What Makes Evangel Unique: Religious Education
Evangel was created to let students earn a liberal arts degree in a Christian-based environment, with worship-minded resources, students and faculty all around them. But Evangel also offers comprehensive religious degrees, including Bachelor degrees in Bible Studies, Missionary Studies and Religious/Sacred Music. You might think you know all there is about the Bible, but there's so much more to discover in the hands of Evangel's theological staff. Same goes for taking the word of Christ to people who have never heard it. And finally, as religious and sacred music takes up an increasingly larger share of the market space, hone your expertise in a climate of Christianity where you're sure to find musical inspiration at Evangel University.
Evangel University's Website:
Mission Statement
Evangel University is a comprehensive Christian university committed to excellence in educating and equipping students to become Spirit-empowered servants of God who impact the Church and society globally.
The following assumptions are basic to the Evangel University program:
1. The pursuit of truth, regardless of where it is found, is a basic commitment of the University. As a community of scholars and students, the University seeks to discover, apply, and communicate that truth.
2. An individual's personality grows and develops through a commitment to Christ and the search for truth.
3. Biblical truth should be central and integrated into all the curricular, co-curricular, extracurricular, and living experiences of students.
4. Faith and reason are viewed as complementary, and both are necessary in the search for truth. Thus, students can integrate biblical Christianity with humanities, arts, sciences, behavioral sciences, social sciences, and specialized subjects.
5. In teaching, learning, and serving, quality is fundamental to all areas of the University. The entire University community accepts ownership in the processes of developing the academic, spiritual, and social lives of Evangel students.
School Motto: The Greater yoU
Evangel University's Accreditation
Evangel is accredited by several organizations. Most notably, The Higher Learning Commission, Council for the Accreditation of Educator Preparation, National Association of Schools of Music and is a candidate for Accreditation of the Council for Business Schools and Programs (ACBSP)
Evangel's Mascot
Evangel's school mascot is named "The Crusader."