Do All CRNA Schools Require A Residency?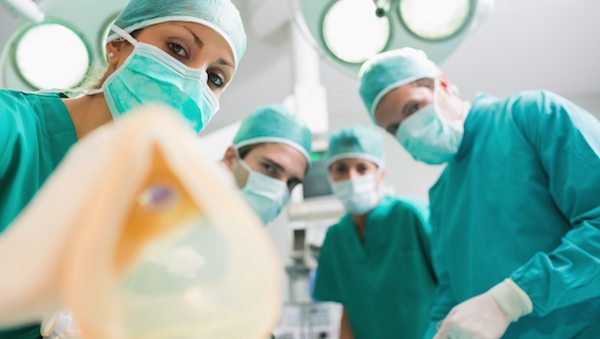 Find your degree
Online College Plan is an advertising-supported site. Featured or trusted partner programs and all school search, finder, or match results are for schools that compensate us. This compensation does not influence our school rankings, resource guides, or other editorially-independent information published on this site.
Hands-on training is an integral part of any degree program in the medical field, and it is a required component prior to graduation in pretty much any academic medical program. This type of hands-on learning takes place in a real-world medical setting and students will apply what they've learned in the classroom under the supervision of someone who works the job they are earning a degree and training for. This portion of a degree program equips students with essential practical skills and experience; it is required at all levels of nursing education. However, this type of learning doesn't always take place during a residency; in fact, there are no CRNA programs that require students to complete a residency at all.
A residency is a stage of graduate-level medical training in which students will practice their medical specialty under the supervision of an attending physician. Residencies are required for many medical professionals in order for them to gain licensure at all. Medical school lays the foundation for students to work in the field; this means that a broad range of subjects, fundamental clinical skills, and diverse supervised experience are all part of the process. When the time comes to delve deeper into a specific branch of medicine, that is when a med student would enter a residency. However, this is only a requirement for physicians, not nurses. Anesthesiologists must complete a residency, but a CRNA will not have to do so. Instead, all CRNA schools require their students to participate in a clinical practicum, often referred to as simply 'clinicals.' Anesthesiologists fulfill several of the same roles as a CRNA, but in addition to that, they may work with patients who have been severely injured or are dealing with chronic pain. Anesthesiologists deal with critical care patients, patients who are in labor, and patients in need of pain management. They also perform post-surgical assessments and assist in the creation of long-term care plans. Because of those highly specialized tasks, a residency is required for that particular career.
But, for a CRNA, things are different despite similar functions in a medical setting. A CRNA is tasked with preparing equipment, administering drugs, determining the best process to anesthetize certain patients, monitoring vitals during surgery, maintaining patient records, and more. A CRNA is inexplicably important and extremely skilled; however, they still are nurses and carry out the duties of a nurse rather than a doctor. Because of that key difference, you will not ever complete a residency in CRNA school. Instead, you will have your clinicals, as you read previously. The minimum requirement for graduation is at least 2,000 clinical hours and at least 600 anesthetics administered overall, but the typical student completes over 2,500 throughout the duration of their program. Clinicals can take place in a broad range of different settings because there are so many different organizations in which a CRNA could work; a good program provides diverse learning experiences so that you're ready for anything upon graduation. Even though clinicals are a mandatory aspect of earning your degree, you can still do so online without a lot of hassle. Saint Vincent University offers 23 different clinical sites nationwide to its CRNA students. Drexel University, Northeastern University, and the University of Southern California all have an abundance of approved clinical sites in their regions. Columbia University even offers clinical sites all over the country. In some cases, you may be able to complete them in the place you are already employed as long as you get it approved by your chosen school.
Featured Programs
See Also: