Columbus State Community College
Find your degree
Online College Plan is an advertising-supported site. Featured or trusted partner programs and all school search, finder, or match results are for schools that compensate us. This compensation does not influence our school rankings, resource guides, or other editorially-independent information published on this site.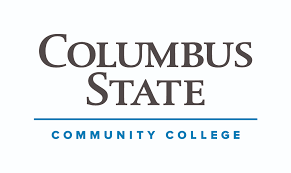 Columbus State (CSCC) is a community college that was established in 1963. The school is based in Columbus, Ohio. In 1963, there were only 67 students for its inaugural year, but it now enrolls over 27,000 students over two campuses, nine learning centers, and of course, online. 71% of its students receive financial aid, and it has a 19:1 student to faculty ratio.
CSCC offers a massive selection of academic programming, including two-year career programs in over 50 areas of business, health, public service, human service, engineering technologies, and facility maintenance. It also has transfer programs for students trying to complete the first two years of a Bachelor's degree and then transfers to a four-year school, including Nursing, Architecture, Geographic Information Systems, and Nuclear Medicine Technology. Columbus State also offers Automotive Technology, Applied Technology, Aviation Technology, Real Estate, Law Enforcement, Paralegal Studies, Fire Science, Sport & Exercise Studies (five majors: Sport Management, Physical Education, Exercise Science, Recreation & Leisure Studies and Wellness & Health Promotion), Massage Therapy, Veterinary Technology, and Respiratory Care degree programs.
What Makes Columbus State Unique: Affordability, Accessibility and Utility
There are several aspects of Columbus State that truly set it apart and make it extremely desirable for anyone looking to begin their higher education. For example:
Featured Programs
It's the only college in Central Ohio with an open admissions policy.
Columbus State is extremely affordable, and 76% of its students take on zero student loan debt. In 2017-18, full-time beginning undergraduate students paid $3,808 in tuition and fees if they live in the state, and $8,430 if they're out-of-state residents.
It's an extremely diverse school, boasting students from more than 130 countries. It's also diverse in terms of age, with over 35% of its student body falling between the ages of 25-50+.
For younger students, Columbus offers a College Credit Plus / Dual Credit program that lets high school students earn college credit before they graduate from high school.
Columbus State offers 200 transfer opportunities and guaranteed admission to many institutions. The Ohio State University, Ohio University, Miami, Capital, Franklin, Ohio Dominican, Ohio Wesleyan, and Otterbein University are all among the 35 colleges it has transfer agreements with for students of their Associate of Arts and Associate of Science degrees.
These are just some of the incredible aspects of Columbus State. But what about Columbus itself?
Explore Columbus, Ohio
Columbus is the state capital and most populous city in Ohio, boasting over 879,000 residents as of 2017. Its economy runs primarily on education, government, insurance, banking, defense, aviation, food, clothes, logistics, steel, energy, medical research, health care, hospitality, retail, and technology. Money Magazine has named it one of "The 6 Best Big Cities" because of its highly educated workforce and growing wages. It's also home to The Ohio State University, an educational and sports powerhouse that animates and dominates the cities' culture and community, and as previously mentioned, has a strong relationship with Columbus State.
Columbus is also known for its thriving performing arts scene, which includes a great local music scene, ballets, orchestras, stage theater and so much more. The stellar Columbus Museum of Art was founded 1931. Its collection focuses on European and American art through early modernism including breathtaking pieces of Impressionism, German Expressionism and Cubism.
Columbus State Online Degrees
Columbus State offers on-campus, online, and blended courses (a mixture of the two). Students from around the world can attend its online wing, and earn degrees in the following disciplines:
Accounting
Architecture
Arts & Sciences
Business Management
Business Office Administration
Digital Design & Graphics
Digital Photography
Environmental Science, Safety & Health
Finance
Geographic Information Systems
Health Information Management Technology
Hospitality Management
Marketing
Multi-Skilled Health
Sport & Exercise Studies
Supply Chain Management
Columbus State Community College's Website:
Vision, Mission Statement and Values
Vision:
Columbus State Community College is Central Ohio's front door to higher education and a leader in advancing our region's prosperity.
Mission:
To educate and inspire, providing our students with the opportunity to achieve their goals.
Values:
Student Success:
We welcome and engage all students in creating individualized, accessible and mutually accountable pathways that allow them to pursue their goals.
Inclusion
We reflect the demographics of Central Ohio, and we leverage the college's rich diversity for the benefit of our local and global communities.
Quality
We expect excellence and accountability in ourselves and our students.
Innovation
We embrace bold ideas and an entrepreneurial spirit, and we are responsive to the changing needs of students, employers, and other stakeholders.
Learning
We are a community of teachers and learners who believe that fulfilling lives are grounded in self-awareness and continuous learning.
Partnership
We recognize that more can be accomplished collaboratively than individually, and we seek like-minded partners to advance our shared goals.
Stewardship
We are careful and thoughtful stewards of the resources entrusted to us.
Leadership
We lead by action and example to help our community pursue opportunities and address the challenges of the 21st century.
Columbus State University Accreditation
Columbus State Community College has been accredited by The Higher Learning Commission since 1973. The Commission is an independent corporation and one of six regional accrediting institutions of higher learning in the United States.
Columbus State is accredited to award more than 120 associate degrees or certificates in areas of business, health, health/public services, and engineering technologies.
In 2006, the college started on a new accreditation pathway, the Academic Quality Improvement Program, or AQIP. Created by the Commission, AQIP uses the Continuous Quality Improvement (CQI) model to guide institutional planning.
In December 2012, Columbus State's accreditation was reaffirmed by the Commission through 2019-20.
Columbus State's Mascot
Columbus State's school mascot is called the "Cougar."