Columbia Teachers College in Morningside Heights, NYC – University History, Notable Alumni, Academics, Educational Research and Accreditation
Find your degree
Online College Plan is an advertising-supported site. Featured or trusted partner programs and all school search, finder, or match results are for schools that compensate us. This compensation does not influence our school rankings, resource guides, or other editorially-independent information published on this site.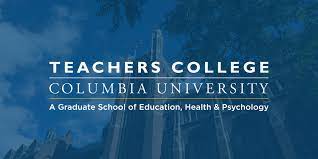 Teachers College is Columbia Universities' Graduate school of Health, Psychology, and Education. Columbia Teachers College was founded in 1887 and is the largest and oldest grad school in America. Despite its name, less than a third of the school's student body ultimately become teachers.
Columbia Teachers College offers the following degrees: Master of Arts (M.A.), Master of Education (Ed.M.), Master of Science (M.S.), Doctor of Education (Ed.D.), and Doctor of Philosophy (Ph.D.). Students can choose from more than sixty programs of study specializing in health, education, leadership, and psychology.
The History of Columbia Teachers College
Columbia Teachers College was born out of philanthropy. Grace Hoadley Dodge, the daughter of business magnate William Dodge, founded the Kitchen Education Association in the 1880s. At the time, young girls were using miniature kitchen utensils as toys, and KEA wanted to replace them with other toys. KEA became the Industrial Education Association in 1884 and started serving boys and parents as well as girls. In 1887 William Vanderbilt Jr. became a benefactor of the organization as well. The IEA decided to educate teachers who would teach the NYC children. In its first active year, what would become Teachers College employed six instructors and enrolled thirty-six juniors and eighty-six special students. It also renamed itself from IEA to the New York School for the Training of Teachers. In 1892 it became Teachers College.
Featured Programs
Teachers College combined a scientific method in human development and education with a strong humanitarian mission. In 1893 it was taken under Columbia's wing, becoming the NYC Ivy's Graduate School of Education. Teachers College required its students to have a high school degree, which was unusual at the time. The school was interested in what environments were best for student learning and took an early interest in educational psychology and sociology. As education and evolved and the nation's student body exploded, Teachers College developed programs in clinical and counseling psychology, organizational psychology, developmental psychology, cognitive psychology, curriculum development, instructional technology, media studies and school health care. It also studied methods of administration, politics and economics, and how they intersect with education. Throughout, Teachers College prized an ethical, holistic approach to education.
In the 1930s, Teachers College opened the New College for the Education of Teachers, its undergraduate college. In the subsequent decades Teachers College took a further role in reforming curriculum, and was part of the "New Math" movement in the 1960s, starting its Secondary School Mathematics Curriculum Improvement Study program.
In the 1970s, Teachers College and Columbia strengthened their relationship and collaboration. Teachers College diplomas were conferred by Columbia, and the two schools began starred conferring psychology, history, and anthropology Ph.D programs in conjunction. There was greater access for students at both schools to attend classes at the other.
In the past few decades, Columbia Teachers College has continued to grow its programming and stay on the cutting edge in providing future educators programs to prepare them for work in daycare centers, family assistance agencies, museums, libraries, businesses, nonprofits, telecommunications facilities, the United Nations, and more.
Columbia Teachers College Academic Offerings:
Teachers College confers Master's and Doctorate degrees through program offerings in the following departments: Arts & Humanities, Biobehavioral Sciences, Counseling & Clinical Psychology, Curriculum & Teaching, Education Policy & Social Analysis, Health & Behavioral Studies, Human Development, International & Transcultural Studies, Mathematics, Science & Technology and Organization & Leadership.
What Makes Teachers College Unique: Educational Research
Columbia Teachers College has taken the lead in exploring the myriad factors that impact learning for decades. Their pursuit of new educational solutions and models has led to new techniques in education technology, neuroscience, cognitive psychology and counseling psychology, health education, community health, movement sciences and kinesiology, social and behavioral sciences, education policy, international and comparative education, and education leadership. They're dedicated to converting their research into tangible, utilitarian programming. Teachers College's reputation and influence allow the fruits of their research to have far-reaching implications throughout the educational world.
Teachers College has 10 academic departments, 20 faculty labs, 38 research centers and institutes, and a variety of support services for its students. It dedicates some of its research centers to Chinese Education, Cerebral Palsy, Communication Disorders, Privatization in Education, Cooperation and Conflict Resolution, School Leadership, Resilience for Veterans and their families, and much more.
Explore Morningside Heights
Columbia Teachers College is located in northwest Manhattan, in an area known as Morningside Heights, adjacent to Harlem. If you've seen Seinfeld, it's the location of the diner the sitcom shows exteriors of. It's a vibrant, multicultural neighborhood heaving influenced by Puerto Rican and Dominican culture, the rich history of Harlem, a host of prestigious higher education facilities, and the ability to access all five boroughs of NYC 24/7 with the largest and most accessible public transportation system in the world. It's a neighborhood that has nurtured comedian George Carlin, Supreme Court Justice Thurgood Marshall, George Gershwin, F. Scott Fitzgerald, and Allen Ginsburg.
Some of the other schools in the area include Barnard College, Union Theological Seminary, New York Theological Seminary, Jewish Theological Seminary of America, and Bank Street College of Education, giving the area a large population of education professionals. Morningside Heights is also known for its incredible architecture and monuments, including the Cathedral Church of Saint John the Divine, Grant's Tomb, and Riverside Church.
Teachers College Accreditation:
Teachers College is accredited by the Middle States Commission on Higher Education. Teacher preparation and school leadership programs are accredited with the Council for the Accreditation of Educator Preparation (CAEP, formerly NCATE).
Teachers College Mission Statement:
Teachers College, Columbia University is the first and largest graduate school of education in the United States and is also perennially ranked among the nation's best. Its name notwithstanding, the College is committed to a vision of education writ large, encompassing our four core areas of expertise: health, education, leadership, and psychology.
Teachers College Notable Alumni
Author Mary Antin, first female superintendent of schools C. Louise Boehringer, psychologist Carl Rogers and sex therapist Dr. Ruth Westheimer are some of the notable alumni of Teachers College.
Teachers College sees its leadership role in two complementary arenas. One is as a major player in policy-making to ensure that schools are reformed and restructured to welcome all students regardless of their socio-economic circumstances. The other is in preparing educators who not only serve students directly but also coordinate the educational, psychological, behavioral, technological, and health initiatives to remove barriers to learning at all ages.
Teachers College Colors:
White and Columbia Blue