Are There Any Cheap Online Schools That Offer An Accredited CRNA Program?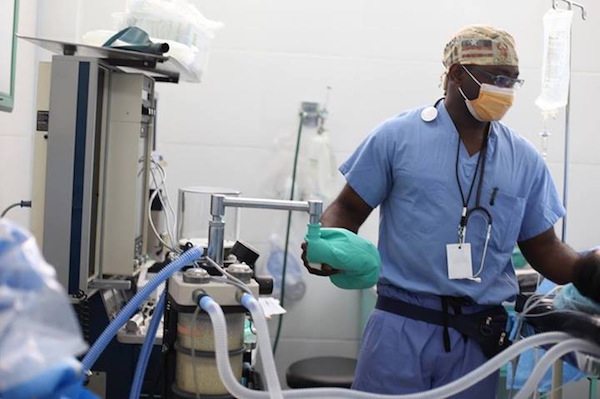 Find your degree
Online College Plan is an advertising-supported site. Featured or trusted partner programs and all school search, finder, or match results are for schools that compensate us. This compensation does not influence our school rankings, resource guides, or other editorially-independent information published on this site.
The national average annual tuition in America is approximately $15,523; for many people, this is a lot of money. However, financial barriers should be the last thing that obstructs you from achieving your dream of being a CRNA. Nurse Anesthetists are instrumental in so many aspects of the medical world, and because of that, it has a projected growth rate of 31%. The average salary of a CRNA is $157,000 per year. Because of the earning potential and job security, this degree is an incredible investment. Some colleges and universities make it a lot easier to make that investment, though. There are several schools with low tuition rates and a variety of additional financial aid opportunities available.
The search for cheap online schools can be tricky, and you may not always feel confident that you're researching reputable, accredited institutions of higher learning that genuinely have your best interest in mind. It is imperative that you make sure the schools that you're looking at are accredited; the university should have either national or regional accreditation from a Department of Education-approved entity. In addition to that, you should seek out CRNA programs that have received specific accreditation from the National League for Nursing Accrediting Commission or the Commission on Collegiate Nursing Education. These two institutes are regarded as the official accreditation organizations for nursing education programs. You may also look for accreditation by The Council on Accreditation of Nurse Anesthesia Educational Programs, which is perhaps the most important. The reason that you want to scrutinize a school's accreditation is that is the only way you can guarantee that your credits will transfer and your degree will apply when it comes time for you to enter the professional sphere. Other factors to consider include the experience level of the faculty, published exam pass rates, and the general reputation of the school.
But, it is possible to find cheap online CRNA programs that have the appropriate accreditation, come from reputable schools, and have very dedicated and knowledgeable faculty. There are many online CRNA schools with tuition under $20,000. The cheapest online school with a Nurse Anesthetist program is East Carolina University, with an annual cost of attendance of $4,749. Florida International University's Nicole Wertheim College of Nursing & Health Sciences offers a Doctor of Nursing Practice with Nurse Anesthesia as a clinical specialty track. The coursework can be completed online in its entirety; however, the practicum required is very extensive. Tuition at FIU is typically $9,119 per academic year. Also coming in below the national average is The University of Iowa, costing graduate students about $10,875 per year. The Anesthesia Nursing Program at this school is incredibly unique but still affordable. Iowa offers registered nurses who hold BANs or BSNs to enroll in the program instead of requiring applicants to hold graduate-level degrees in the field. This is a full-time hybrid program that features experienced faculty and a diverse practicum requirement so that you are getting the best possible education and hands-on preparation for your future. The DNP program for CRNAs was the first one to be approved under new guidelines published by the Council on Accreditation of Nurse Anesthesia Educational Programs for all CRNA programs to be doctoral programs. It is fully accredited by the Commission on Collegiate Nursing Education.
Featured Programs
Related: