What Is the Difference Between an Online Certificate Program and an Online Degree?
Find your degree
Online College Plan is an advertising-supported site. Featured or trusted partner programs and all school search, finder, or match results are for schools that compensate us. This compensation does not influence our school rankings, resource guides, or other editorially-independent information published on this site.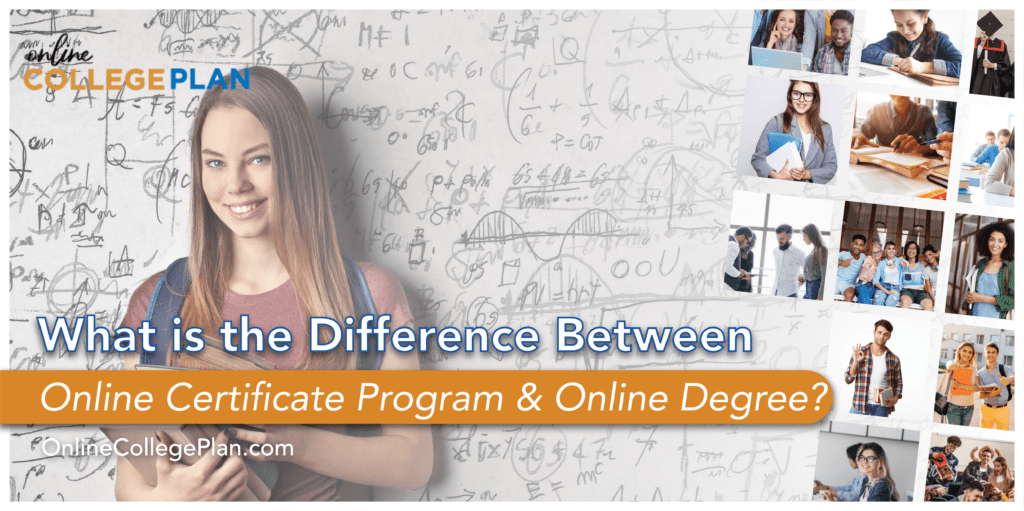 Students who want to continue their education online are commonly faced with the dilemma of whether to choose an online certificate program or an online degree program. Both are designed to broaden an individual's knowledge of a specific subject area or field and enhance their understanding of a topic, yet there are some differences between the two.
In this article, we'll talk about those distinctions, the pros and cons of each, and how to decide which one will be a better fit for your future career. We'll also take a look at some common online programs in each category and examine factors like financing, accreditation, and the value of an online certificate vs. a degree. Let's dig right in.
See Also: The Ultimate Guide to Online Colleges
Featured Programs
Who Are Online Certificate and Degree Programs For?
High school graduates often select online programs that can prepare them for a trade or get them job-ready, and they are especially popular among students who choose to opt out of a full degree program. Certificate and degree programs for these students are available through vocational schools, community colleges, technical schools, and some universities.  
Graduate diplomas and certificates are a bit different. They are designed for those who already have a bachelor's degree and want to acquire additional industry skills, advance their careers, or transition to a new field altogether.
Please note that in this article, we're discussing online programs for students who already have a bachelor's degree.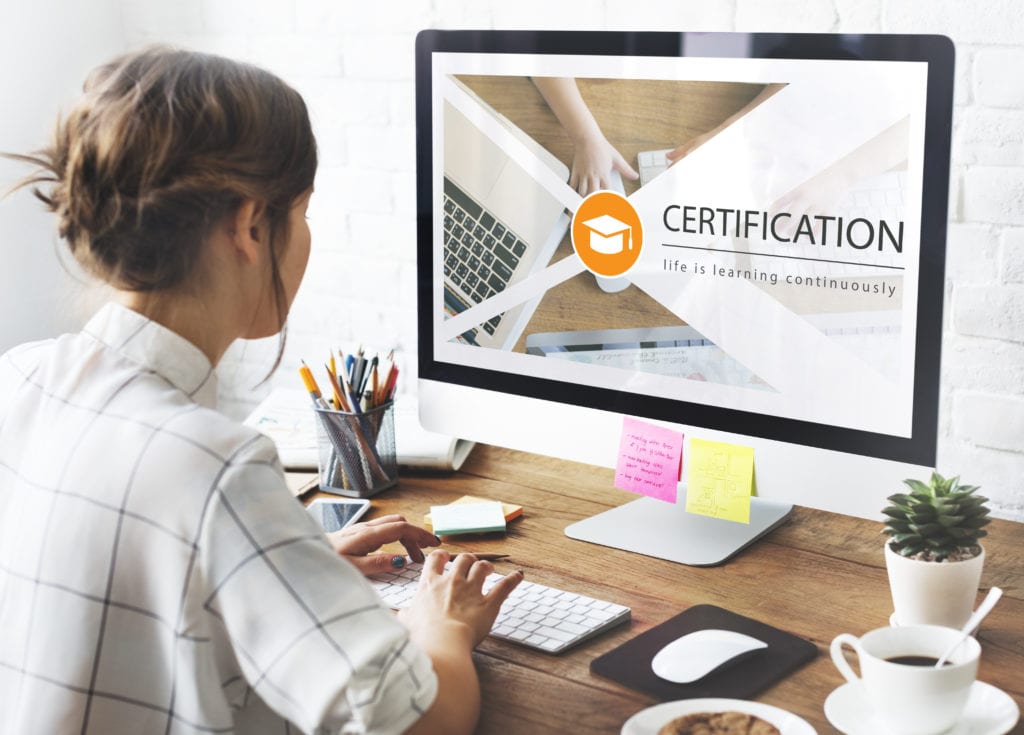 What Is an Online Certificate Program?
Online certificate programs are typically for students who already have a bachelor's or master's degree and want to continue their training in a specified subject area. But they can also help students fulfill certain prerequisites for earning an advanced degree. Sometimes, obtaining the certificate will result in a pay increase or a career change. Other times, it may be a requirement of your employment. And of course, certificates can be for personal enrichment as well.
Certificate programs are designed to impart knowledge over a short span of time, so they usually take less time to complete than an online degree. They are also fairly specific, covering a topic in detail. They can often be a practical option since they frequently involve hands-on learning or on-the-job training.
Pros of an Online Certificate:
Cost-effective
May offer a more flexible schedule
Less time for completion
Can have a positive impact on your future career and earning power
Cons of an Online Certificate:
No degree title
Little face-to-face interaction
Requires a lot of self-direction and self-discipline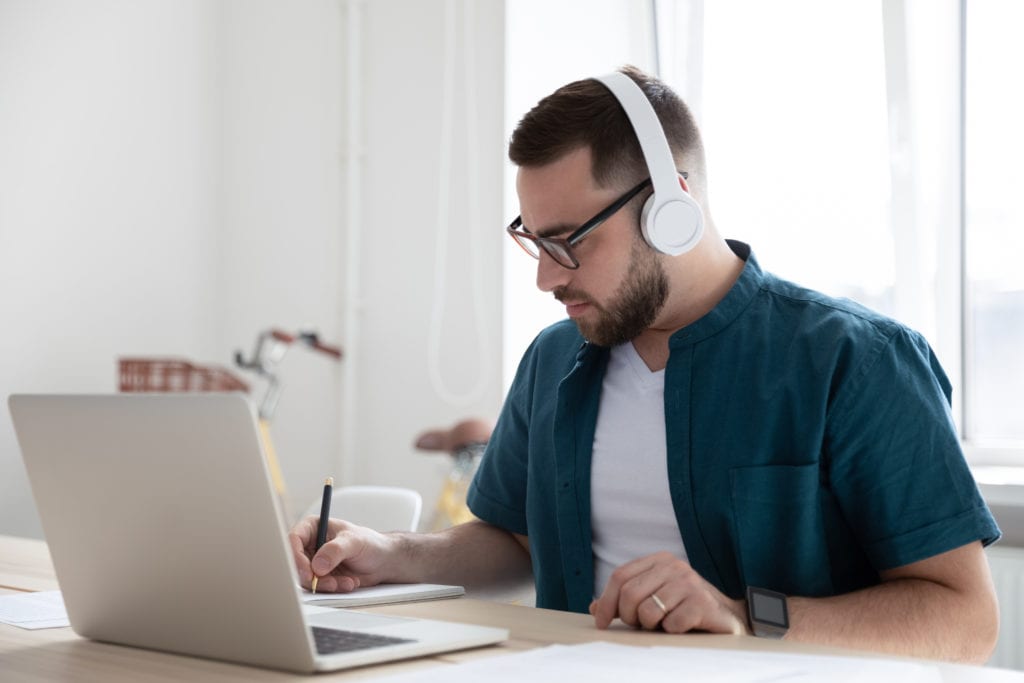 What Is an Online Degree Program?
Online degree programs are usually full-time programs lasting approximately two years. They are designed to introduce students to a broader field of study within their chosen career paths and will usually include several "core classes" in addition to those related to your major. In a degree program, more importance is placed on a well-rounded educational experience rather than hands-on learning.
Students who pursue a degree program do so for many of the same reasons as they would for a certificate—possible career change, increase in pay, and getting a broader overview of their current field.
Pros of an Online Degree?
• Carries the same weight as any other degree
• Flexible and convenient—no need to leave home
• Advanced degrees are viewed as prestigious
• Can have a positive impact on your future career and earning power
Cons of an Online Degree?
• Requires you to structure your time well and stay organized
• May create feelings of isolation
• Less exposure to the world around you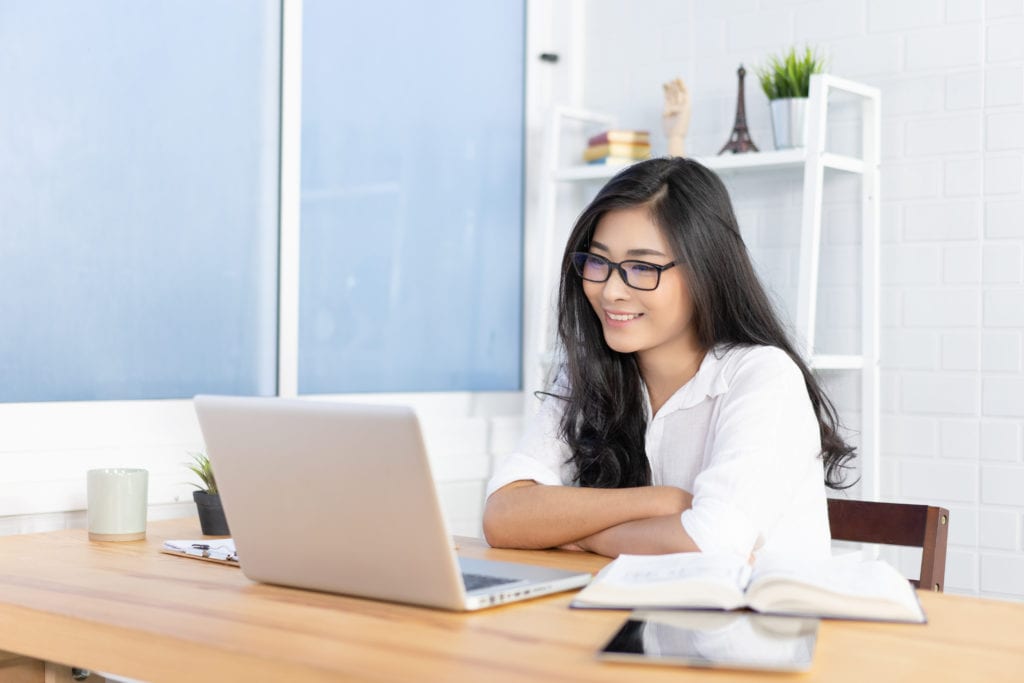 Online Certificates and Degree Programs: What Do They Have in Common and How Are They Different?
Online certificates and degree programs share several commonalities. Both will teach you advanced knowledge and skills for a particular subject or field. From a practical perspective, each is designed for students who want to advance their career, embark on a new one, or simply acquire more skills related to their chosen profession.
One misunderstanding is that certificate programs are not eligible for financial aid. But this is not true. In most cases, whether you want to obtain your certificate or a diploma, you can often find several types of financial aid to help you pay for your education.
But there are some differences to be aware of too. While online certificates carry more weight with potential employers than they once did, many still prefer to hire those with a degree, although this is rapidly changing.
Time and money are a factor, as well. Students who can't afford to go through a lengthy degree program or simply don't have enough time due to their current life commitments might opt for a certificate program instead. Degree programs are broad and are likely to include classes that you might not be interested in during this stage of the game.
The narrow focus of a certificate program may be preferable for those who want to target specific skills. And since certificates take less time, they are generally less expensive than a degree, although this is not always the case. Often, certificate programs feature some non-credit courses, as well, which can also lower your costs.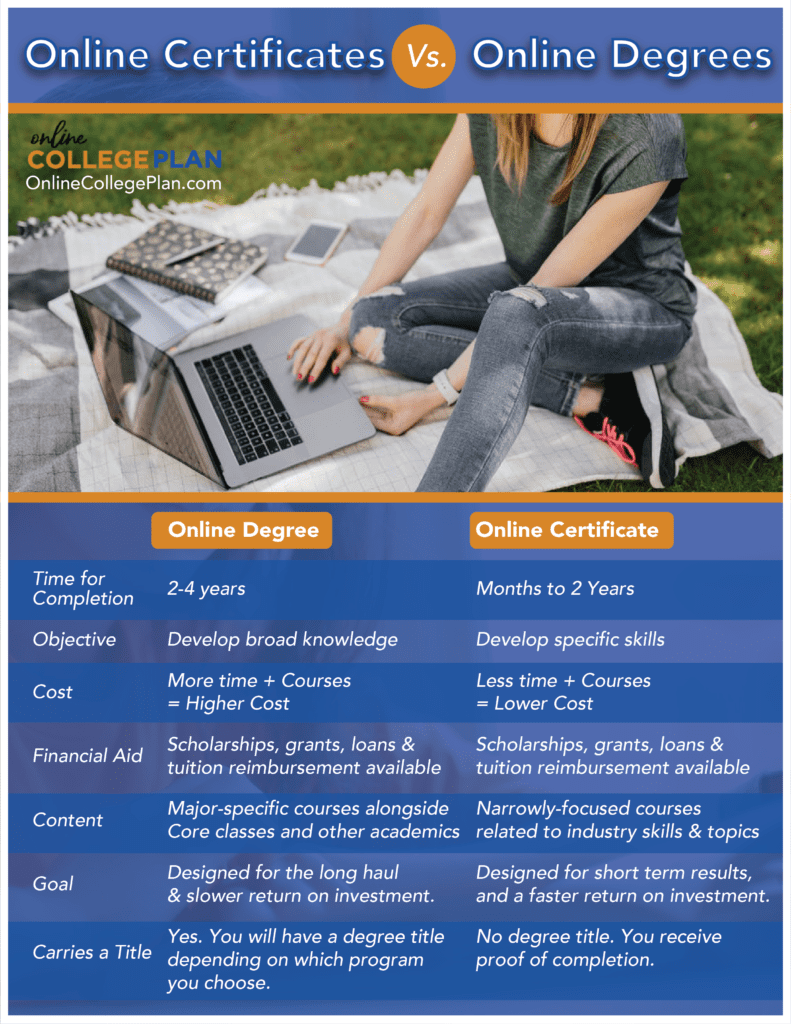 How Can Students Determine Which Is a Better Fit for Their Future Career?
So you're thinking about continuing on with your education, but you can't decide whether to apply for a degree or a certificate. Unless your employer is pushing you into one program or the other, the choice is yours. This is your life, after all, and you need to do what makes sense for you.
If you've checked out the pros and cons and the chart above, yet you're still undecided, get out a pen and a piece of paper and answer these questions honestly with whatever comes to mind first:
Do You Want To Do This?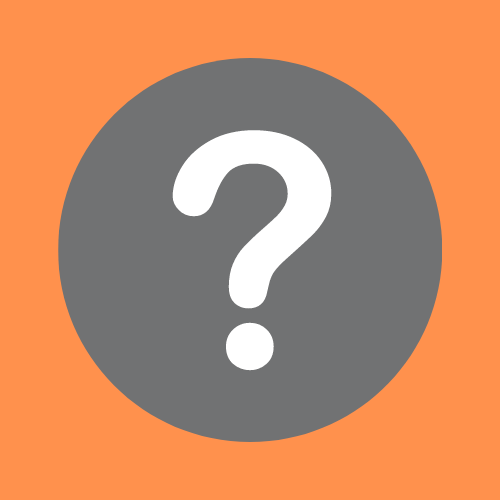 This may seem like a stupid question. After all, you probably wouldn't be reading this if you weren't interested in pursuing life beyond your bachelor's degree. However, some students (especially overachievers) think they must pursue an advanced degree or certificate. You don't. A sense of obligation is a very poor reason to make such a big investment of time and money.
Which Option Appeals To You Most, and Why?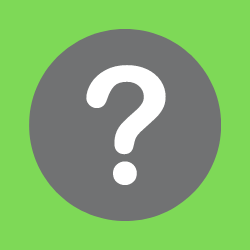 In your heart, you probably already know what you need. Maybe you are tired of academics, and you want some real-life experience, something to sink your teeth into. On the other hand, perhaps you aren't quite done with collegiate life and would welcome a few more years of learning. Either way is fine, as long as you are honest about what appeals to you.
How Much Time Do You Have?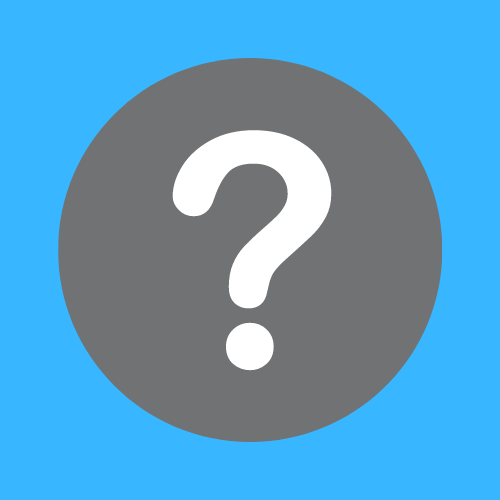 If you already have many demands on your time, such as work and family activities, you need to be realistic about how much more time you can devote to your education. Something that is designed to be an exciting learning opportunity can quickly degrade into full-blown burnout if you are stretched too thin. This is true in either case, but a certificate program is likely to eat up less of your time than a degree program, at least in the long run.
What Can You Afford?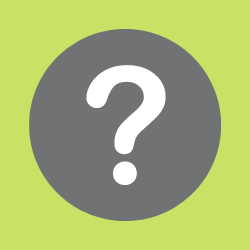 Ultimately, even with assistance, your selection will depend largely upon what is within your financial reach. Look at every source of help, including scholarships, financial aid packages, and employer reimbursement programs, to determine what you will be left with for out-of-pocket expenses.
Remember, too, that if you can only afford to pursue a certificate right now, there's nothing stopping you from transferring to a degree program down the road when more opportunities might be available to pay for it.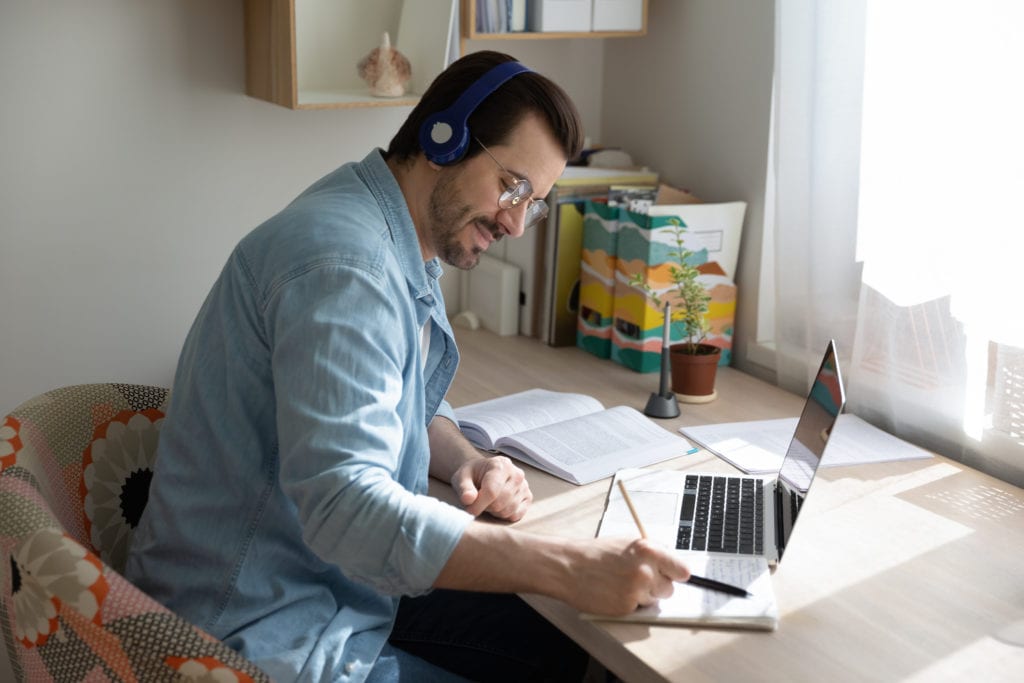 A Word About Accreditation
When you're searching for an online degree or certificate program, accreditation (whether regional or national) should be a primary consideration. Accredited schools are required to meet strict, recognized standards when it comes to their services and operations, and accreditation holds schools accountable to a high level of quality.
Finding an accredited program is also crucial from a financial aid standpoint. Federal financial assistance is only awarded to students attending an accredited institution.
If you want to transfer later on, be aware that some institutions will only recognize credits that have been earned at schools that carry the same type of accreditation. It's something to keep in mind if you think you may want to continue on a specific educational path.
Examples of Some Common Online Degree Programs vs. Certificate Programs
If you've read this far, congratulations. Now, let's drill down further and examine three popular online degree programs and their related certificate programs to better understand the differences and similarities between the two.
Online Public Administration Programs at the University of Southern California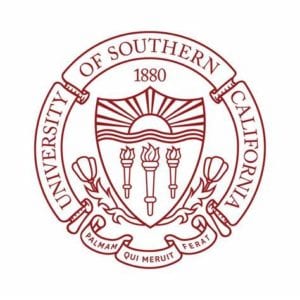 As the name implies, public administration relates to the management and administration of the services needed to build a healthy and robust society. It's a broad branch of study that can prepare you for a career in policy management, labor relations, financial management, ethics, and public service at all levels of government. Those who want to continue their education in public administration can choose from certificates or degrees.
Related: 30 Best Online Master's in Public Administration
Here is how they both stack up at the University of Southern California Price School of Public Policy:
| | | |
| --- | --- | --- |
| | Master of Public Administration | Certificate in Public Management |
| Time to complete: | Two to three years | One year |
| Credits: | 40 units | 12 units |
| Cost: | $44,712-$75,560 | $34,129 |
Online Cybersecurity Programs at the University of Massachusetts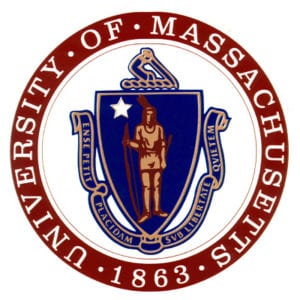 Cybersecurity is a growing field that deals with keeping information assets safe and protected and is a concern in many industries. It's become a popular educational path with plenty of career options, and those who want to continue learning more can select from degree or certificate programs at a range of institutions.
Related: 30 Best Online Masters in Information Technology Degrees
Here's a breakdown of the cybersecurity degree program at the University of Massachusetts:
| | | |
| --- | --- | --- |
| | Master of Science in Security Studies: Cybersecurity Concentration | Graduate Certificate Program in Cybersecurity |
| Time to complete: | One year | One semester |
| Credits: | 30 | 12 |
| Cost: | $17,700 | $7,080 |
Online Educational Leadership Programs at The University of Southern Maine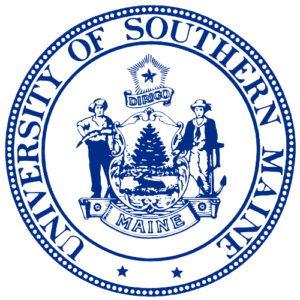 Leaders in education work to unite teachers, parents, and students' skills and talents to improve the educational system, and even education itself. They work with policymakers, the public, and school systems to ensure that students have the best possible chances of academic success. In a sense, educational leadership is a form of quality control for managing academics. It's an important role and one that requires advanced training.
Related: 30 Online Master's in Educational Leadership
The University of Southern Maine offers a master's degree program in educational leadership as well as a certificate of advanced study. Here's how they compare:
| | | |
| --- | --- | --- |
| | Master of Science in Educational Leadership | Certificate of Advanced Study in Educational Leadership |
| Time to complete: | One to two years | One to two years |
| Credits: | 36 | 30 |
| Cost: | $15,480 | $12,870 |
Understanding the Value of Online Degrees and Certificates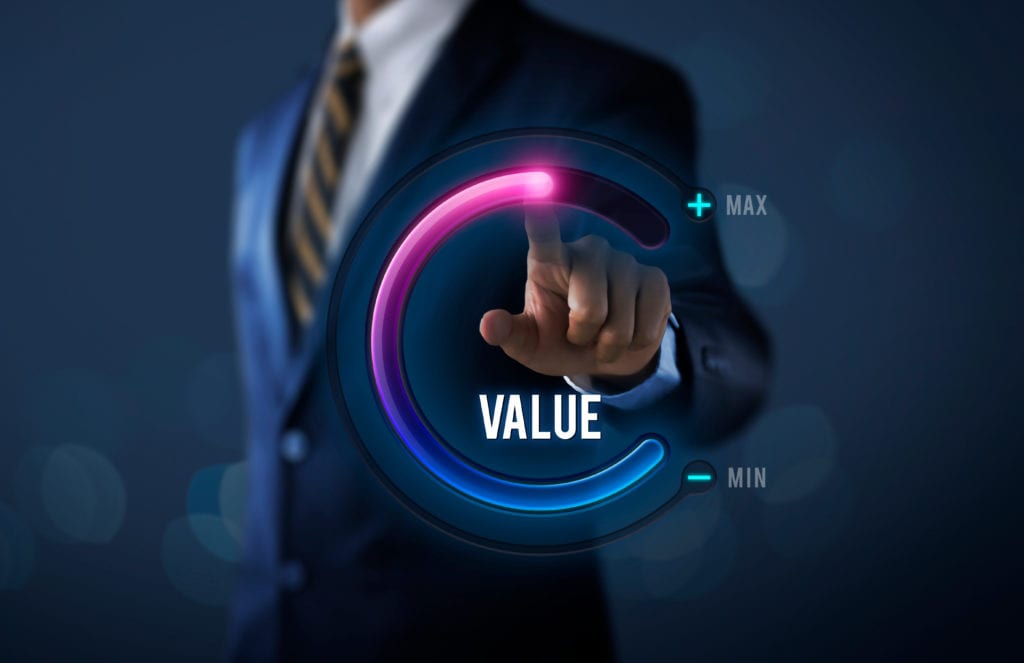 In 2018, over a third of all college students (roughly 6.9 million) were enrolled in distance education courses. While the 2020 statistics aren't completely firmed up yet, it's safe to say those figures increased astronomically due to the pandemic.
While some employers have held a long-standing bias against online college, this is less and less common as time goes on. In most cases, a potential employer can't tell whether you completed your program in the traditional classroom or got your degree online. Many won't even ask.
The fact is, many online programs are identical to those taught on campus and feature the same instructors, reading materials, lectures, and assignments too.
What is more important is that you can demonstrate the skills, knowledge, and expertise needed for the position. During an interview, you're selling yourself and what you can bring to the table. The bottom line is usually a future employer is more interested in how your experience will benefit them rather than the specifics of your credentials.
Whether online degrees are more valuable than online certificates is more ambiguous. It really depends on the path you're taking. In some cases, the only clear road to your career of choice will be a master's degree.
In terms of prestige, a degree obviously can make a difference, but to whom? If you don't absolutely need one to get the job you want or retain your current position, are you willing to fork out thousands more for the credentials? Value is pretty subjective. The real question should be whether your choice has value to you.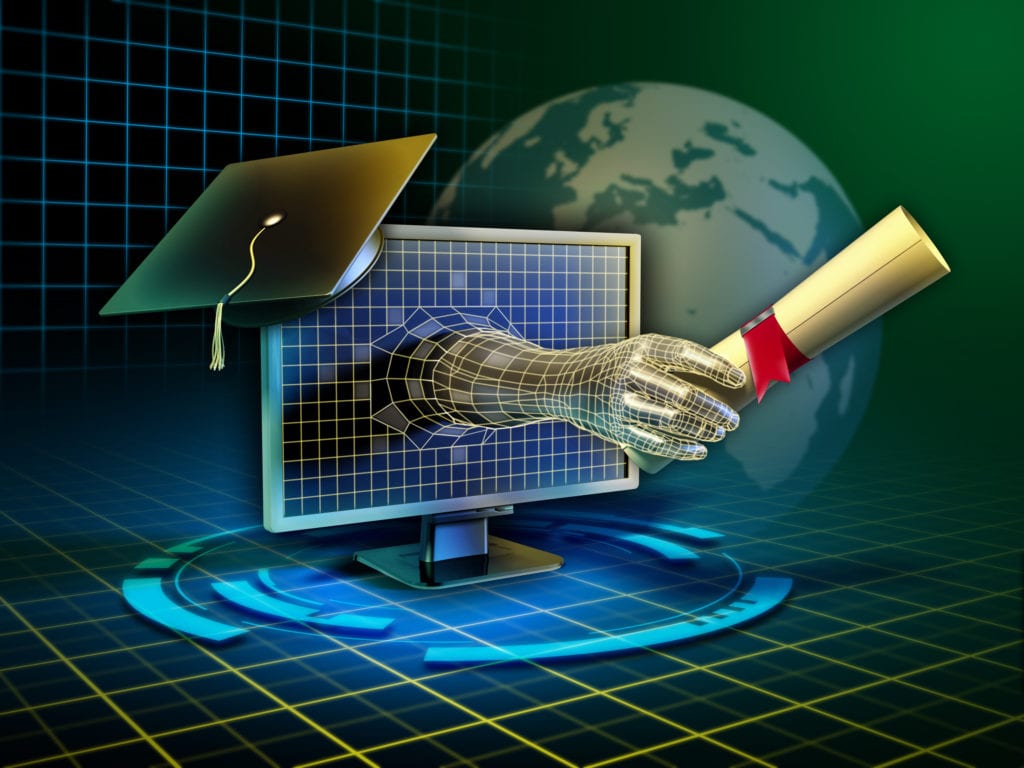 Is an Online Certificate Program Worth It?
Taking a certificate program allows you to excel at more targeted and advanced skills related to your chosen field. They don't take as long as a degree program. However, they can give you just the right amount of experience to move you into a higher income bracket or allow you to take on more significant responsibilities in your current role.
Because certificates are usually at least part of a larger degree program, they also serve as a stepping stone should you decide to pursue a master's later on.
Is an Online Degree Program Worth It?
Online degree programs are every bit as valuable and prestigious as their on-campus counterparts, and in some cases, they are less costly. Because there is no commute, they leave with more time for other responsibilities and duties. Plus, there's no comparison to the accomplished feeling of receiving an advanced degree.
As long as it fits in with your big picture and you see the value in what you are doing, it's definitely worth pursuing an online degree.
Related: