Top 20 Best Online Colleges Near Los Angeles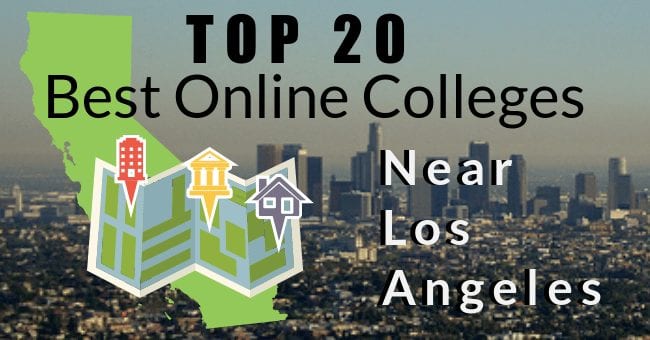 Find your degree
Online College Plan is an advertising-supported site. Featured or trusted partner programs and all school search, finder, or match results are for schools that compensate us. This compensation does not influence our school rankings, resource guides, or other editorially-independent information published on this site.
Continuing our series of best online college by state rankings, we have examined all online colleges near Los Angeles and chosen to showcase the top 20 schools, based on the methodology stated below.
Los Angeles, California is well known for its movie studios, the Hollywood sign and Hollywood Walk of Fame, and high price tags in the boutiques of Rodeo Drive. What isn't well known is just how many colleges and universities are located in Los Angeles and neighboring areas of Southern California.
As the popularity of online college is growing, so are the number of schools offering online courses and degree programs. We've checked out what the area has to offer, and these are the 20 best online colleges within a day's drive of beautiful Los Angeles, California.
Featured Programs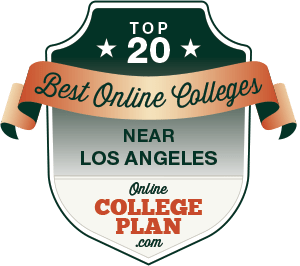 Methodology
Using sources such as CollegeData and Niche, as well as the schools' websites, each school was evaluated to find out if online classes were offered. Then, the schools were organized by adding together the percentage numbers for freshman satisfaction and graduation rates. Added to these numbers were a numerical equivalent of the academic and overall grades provided by niche, with A+ being 100, A being 90 and so on in this manner. In order to boost the score of lower cost schools, the (residential) cost of attendance in thousands was rounded and subtracted from the total of the other numbers to give a final score.
Example: 65 (percent freshman satisfaction) + 76 (graduation percent) + 70 (B+ Academic Grade) + 90 (A Overall Grade) = 301
301 (total from above) – 32 ($32,250 cost of attendance) = 269 (final score for ranking)
We also consulted our own ranking of the top 100 best online colleges when ranking these colleges.
20. California Baptist University

Located around 50 miles from Los Angeles in Riverside you can find California Baptist University. Originally founded in 1950 in El Monte as California Baptist College with a roster of 120 students, it did not take long for the school to outgrow its first home and moved to its present home, Riverside, in 1955. In 1961 the college obtained accreditation from Western Association of Schools and Colleges. Further expansion went on during the 1960s including the Lancer Arms apartment complex, and as the enrollment reached 500, later the Simmons and Smith resident halls were built in order to allow for expansion.
In 1978 the school celebrated paying off its $800,000 note for the Riverside Campus by burning it. 1984 was a progressive year for the college, as it added its first graduate degrees and received accreditation from the National Association of Schools of Music. In 1996, California Baptist College became the first school in the West Coast region of the United States to receive accreditation by Association of College Business Schools and Programs. It wasn't until September of 1998 that the school's name officially changed to California Baptist University. Since then, the school has continued to grow and expand, adding new schools, such as The School of Engineering in 2006. CBU has also had to add new buildings for housing as well as new learning facilities as enrollment climbs steadily toward 10,000 students.
Online students at California Baptist University can choose to pursue bachelor, masters, and even 2 doctorate degrees. Bachelor degree programs online are in a variety of popular majors, including but not limited to, Accounting, Business Administration, Christian Ministries, Criminal Justice, Marketing, and Public Relations. Students seeking master's degrees online can choose from several of the most popular choices, including two MBA programs, several Education programs, Accounting, Communication, Counseling Psychology, Kinesiology, Organizational Leadership, Public Administration, Public Health, or Public Relations. The doctorates available are in Business Administration and Public Administration.
For more information or to connect, check out the links below:
19. Fresno Pacific University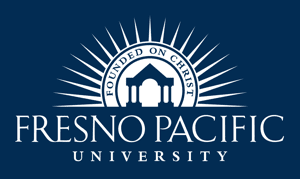 Fresno, California, home to Fresno Pacific University, is located about 200 miles from Los Angeles, California which would make the drive between the two just over 3 hours. While the land was purchased for Fresno Pacific University, known then as Pacific Bible Institute, in 1958, it wasn't until 1961 after the dorms were completed that the school became an accredited junior college. Since then, the school has enjoyed a steady growth in both enrollment and building additions.
It was not long until the school decided to add four-year programs and soon after changed its name to Pacific College. In 1965 the college obtained accreditation by WASC. In 1967 the decision was made to add graduate programs for students and in 1975 the first accreditation for a master's of arts program was granted by WASC. In 1976 the name of the school changed again to Fresno Pacific College and again in 1997 to the current Fresno Pacific University. In 2010 the Mennonite Brethren Biblical Seminary became part of the school and became known as Fresno Pacific University Biblical Seminary.
Online programs offered at Fresno Pacific University range from Biblical Seminary, Degree Completion, and Graduate level. The Biblical Seminary programs offered online are for a certificate in Mennonite Brethren Studies or a Master of Arts in Ministry, Leadership, & Culture. Degree completion programs for Bachelor of Arts are in the following majors: Business Management, Early Childhood Development, Health Care Administration, and Organizational Leadership. Special Education: Educational Disabilities is offered as a degree completion minor. Graduate programs online include credential programs as well as the following Master of Arts degrees: Athletic Training, Curriculum and Teaching, Educational Technology, Kinesiology – Physical Education Emphasis, Leadership and Organizational Studies, Special Education, Sports Administration, and Teacher Librarian.
For more information or to connect, check out the links below:
18. California Lutheran University

Around 45 miles from Los Angeles lies Thousand Oaks, California, home to California Lutheran University. In 1954, several Lutheran churches joined together in order to form the California Lutheran Education Foundation, which is still the owner of the university today. In 1957, land was donated to the university by Richard Pederson, and was officially incorporated by 1959. While the first classes began in September of 1961, accreditation by Western Association of Colleges and Secondary Schools (WACSS) wasn't received until March of the following year.
Since the beginning, the school has continued to grow and expand its campus and curriculum. In 1986, the school changed its name to California Lutheran University to reflect its growth and addition of graduate programs. In 1994, the radio station KCLU hit the airwaves from its home on campus. In both 2010 and 2013, California Lutheran University placed highly in U.S. News & World Report's rankings of regional universities, at #18 and #14 respectively.
California Lutheran University offers two high-quality options for graduate students online; an MBA program, and an MBA in Financial Planning. Both are options for the 4+1 Program offered at the university. With the 4+1 program, students are able to complete their undergraduate degree while taking up to three graduate courses during their senior year. When the student continues as a full-time student it is possible for them to complete their master's degree within a year, saving them at least $6,000.
For more information or to connect, check out the links below:
17. Whittier College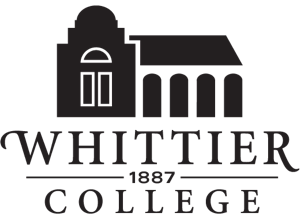 Whittier College is located about 20 miles from Los Angeles in Whittier, California and has an interesting history and alumni such as Richard Nixon and Andrea Barber, well known for her role in Full House and Fuller House as Kimmy Gibbler. The history starts back in 1887 when the Religious Society of Friends established both the town of Whittier and Whittier Academy which would later grow into the college. Both the town and school were named in honor of the Quaker, poet, and leader in the abolitionist movement, John Greenleaf Whittier. In 1893 the college began construction of Founder's Hall, the first building of many to follow over the years. "The Rock" which has become a school icon, was installed in 1912 by a group of pranksters. The symbol has become so endeared that The Rock is also the name of a bi-annual magazine published by Whittier College.
While the school has gone through a vast amount of growth in both enrollment and campus size since the early days, today it has a 75-acre campus with over 2,000 students. Over 40% of undergraduates are from underrepresented ethnic and international groups, a cultural diversity that is healthy for students. Whittier College is a 4-year liberal arts school, and although considered a small college, the school is big on tradition as well as staying current with the technology of the day in order to provide students with a top quality education. Currently, the school offers select undergraduate courses during their Summer Sessions fully online for students.
For more information or to connect, check out the links below:
16. Azusa Pacific University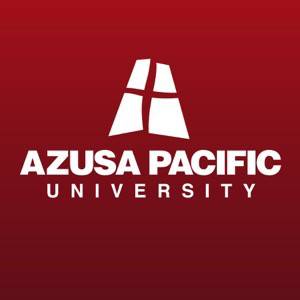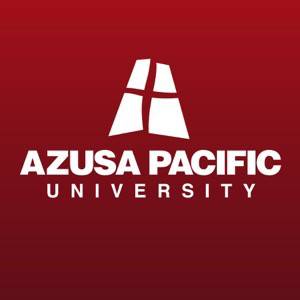 Azusa Pacific University located in Azusa, California is around 25 miles from Los Angeles and has been around since 1899, although it was originally established in nearby Whittier, California by a group of Quakers and a Methodist Evangelist. The school began under the name Training School for Christian Workers and was the first Bible College on the West Coast, starting with an enrollment of 12 students. By the 1930s the Quaker influence on the school had faded and through several relocations and mergers, the school became an Evangelical institution. The college moved to its current location in Azusa in 1949. Throughout the years the school became known by different names as growth, mergers, and location of the school changed; Pacific Bible College, Azusa College, Azusa Pacific College, and finally Azusa Pacific University in 1981.
One thing that has never changed for the school was its dedication to student learning. Academics at Azusa Pacific University offer students a wide choice in majors and degree programs. APU online offers students 36 different programs, including certificates, associate's degrees, bachelor's degrees, and master's degrees. To name just a few of the programs available; Associate of Arts, both A.S. and B.S. in Health Sciences, Masters in Public Health, and MBA.
For more information or to connect, check out the links below:
15. Point Loma Nazarene University

About 120 miles away from Los Angeles in the city of San Diego is where you can find Point Loma Nazarene University. PLNU was established by a group of women from the Church of the Nazarene with the assistance of Phineas F. Bresee. Originally the school was to be a simple Bible college, and as time went on, the school found itself changing names and locations, and all the while growing. It wasn't until 1998 that the name of the school finally changed to Point Loma Nazarene University.
Today, PLNU has an enrollment of nearly 3,500 students and is proud to offer them more than 60 areas of study to choose from. Change is something that Point Loma Nazarene University has embraced over the years, and many changes can be for the good. Such as introducing new and inventive ways to learn, such as online courses. Summer sessions are one way the school offers online courses. The university also offers a popular online MBA.
For more information or to connect, check out the links below:
14. Biola University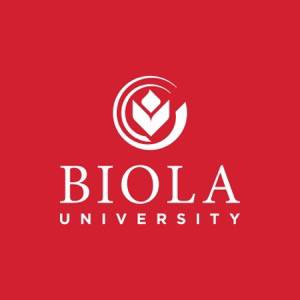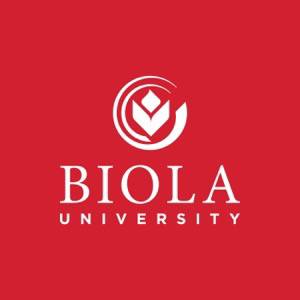 Around 20 miles from Los Angeles is La Mirada, California, home to Biola University. Lyman Stewart, Thomas C. Horton, and Augustus B. Prichard founded the school in 1908 and at the time it was named the Bible Institute Of Los Angeles. By the 1920s the school was making efforts to change its curriculum in order to provide a more varied education. Efforts paid off in 1949 when the school was able to call itself Biola College. It wouldn't be until 1981 that the college would officially be known as Biola University.
Biola University offers over 5,000 students a high-quality Christian education on a beautiful campus in Southern California. There are more than 40 different areas of study available to students at Biola. In keeping with current trends in education, the university has not neglected to offer online courses and is adding more. B.S. in Applied Psychology is offered online as a degree completion program. There are a several master's programs in Theology or Bible Studies and others in Education or Teaching. There are also a few credentials or certificate courses in their online offerings at Biola University.
For more information or to connect, check out the links below:
13. University of San Francisco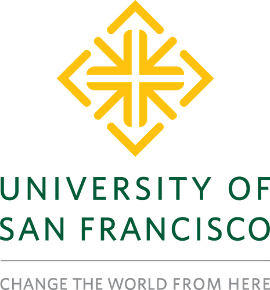 Nearly 400 miles away from Los Angeles is the University of San Francisco in the city of the same name. The university was founded in 1855 as St. Ignatius Academy and started in a single room schoolhouse on Market Street. Four years later, in 1859, the school was granted the ability to issue degrees and soon after changed its name to St. Ignatius College.
Since the early days, the college has gone through a lot of changes and moved to several different locations before it became the University of San Francisco as we know it today. USF has a reputation for excellence in academics and offers students more than 45 majors to choose from. In efforts to be innovative and stay in touch with modern life as well as technology, the university also offers online courses. There are four different master's degree programs available online through USF; Master of Public Administration, Master of Public Health, Master of Science in Healthcare Simulation, and Master of Science in Nursing. There are also online programs for the following certificates; Internet Marketing, Supply Chain Management, Business Process Management, and Sales and Sales Management.
For more information or to connect, check out the links below:
12. University of California, Riverside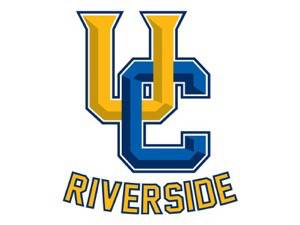 Riverside, California, home to University of California, Riverside is less than 60 miles away from Los Angeles. In 1907, the UC Citrus Experiment Station was established on 23 acres on the Eastern slope of Mount Rubidoux. The station conducted experiments in irrigation and crop improvement for citrus growers. Ten years later the facility was moved to a bigger, different location on 475 acres near Box Springs Mountain. After the GI Bill was passed and an influx of new students began, the UC System felt the need for a liberal arts college to be built next to the station. Later in 1959 in preparation for the baby boomers, the school became considered a general university. Soon after changes and additions helped to transform the school into a proper university.
The University of California, Riverside offers students 81 majors and 52 minors, 48 master's degree programs, as well as 42 Doctor of Philosophy programs. UCRFurthermore, it is the only UC campus to offer undergraduate degrees in creative writing and public policy and one of three to offer an undergraduate degree in business administration. UCR also offers students a variety of more than 1300 online course options with UCR Extension.
For more information or to connect, check out the links below:
11. University of San Diego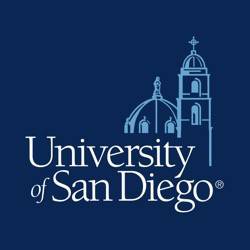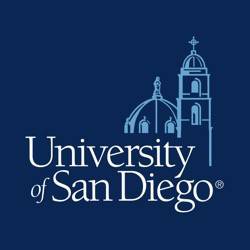 Around 120 miles from Los Angeles you can find the University of San Diego in the city of its namesake. The school was chartered in 1949 and opened later in 1952 as the San Diego College for Women. Later in 1954, the San Diego College for Men and the School of Law started up at the place where University of San Diego High School would later stand. It wasn't until the schools merged in 1972 that the school became the co-ed University of San Diego.
USD has more than 8,000 students and offers a wide variety of majors to choose from. The University of San Diego also offers more than 60 degrees to students, including four online master's degree programs with various concentrations. The online programs are for; Master of Education, Master of Science in Cyber Security Operations and Leadership, Master of Science in Law Enforcement and Public Safety Leadership, and Master of Science in Health Care Informatics.
For more information or to connect, check out the links below:
10. University of California, Santa Cruz

Santa Cruz is located just under 350 miles away from the city of Los Angeles where you can find the campus of University of California, Santa Cruz. The campus was one of three which opened in the 1960s which helped accommodate the influx of baby boomer generation students. The university is on a 2,000 acre campus in the Ben Lomond Mountain ridge of the Santa Cruz Mountains. The school has a number of features which make it unique and beautiful, and an ideal campus for those who love nature.
The University of California, Santa Cruz holds true to the academic and educational values of the UC system and offers its students an educational experience of the highest quality. UCSC keeps in time with technology and offers students several ways to take courses online. Cross-Campus Enrollment is an option for students which allows them to take online courses which are offered at any of the UC campuses. Also the Summer Sessions have an online option for students. Also, there are a number of courses available through the UCSC Extension which offers the following courses entirely online; Project Management, Computer Programming, Internet Programming, Technical Writing, and Legal Studies.
For more information or to connect, check out the links below:
9. University of California, Davis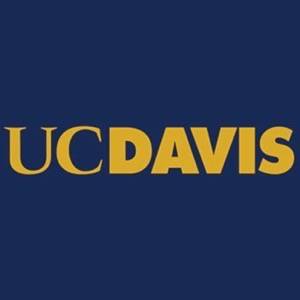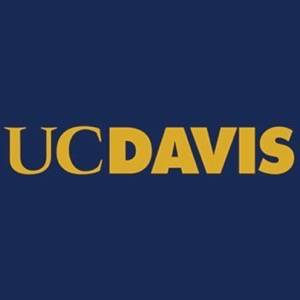 Nearly 400 miles away from Los Angeles is the University of California, Davis which is actually located adjacent to the college town of Davis on an unincorporated part of Yolo and Solano counties. The school began in 1905 as the farm school for the University of California, Berkeley. Later, in 1922, the school was renamed the Northern Branch of the College of Agriculture. Rapid growth called for expansion and by 1952 the school had grown from its original 778 acres to 3,000. By 1959 the school became the seventh campus of University of California. The 1960's were a massive growth time for the campus and curriculum as new schools, colleges, and courses were added to round out the campus.
Since the early days, University of California, Davis has certainly come a long way from being the "University Farm". Currently, UC Davis offers online learning for certificates and professional concentrations through UC Davis Extension in the following areas: Accounting, Applied Sensory and Consumer Science, Autism Spectrum Disorders, Business Analysis, Healthcare Analytics, Health Informatics, Paralegal Studies, Project Management, Sustainability and the Built Environment, Web Development, Website Design, and Winemaking. UC Davis also has Cross-Campus Enrollment which allows students access to online courses taught through other campuses of the University of California system. Summer sessions at UC Davis also have an online option available for students.
For more information or to connect, check out the links below:
8. Pepperdine University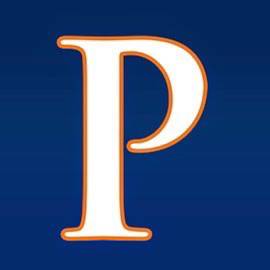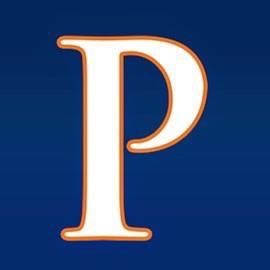 The coastal city of Malibu, California is about 35 miles from Los Angeles and is home to Pepperdine University. Pepperdine University is named for George Pepperdine who founded the Christian liberal arts school in 1937. At the time it was called George Pepperdine College. The original campus, later called the Vermont Avenue campus, was built in South Central Los Angeles, but in the 1960's the location had suffered decline and a rise in crime rates. In 1969 during the Watts Riots, there were threats to burn the school down. By 1971 construction had begun on the new campus in Malibu, and by 1972 it was ready for students.
The new campus built in 1971 included a school of law and the school was granted university status. Pepperdine University is considered to be one of the most beautiful campuses in the country. The school continues to grow and has a prestigious reputation in the world of academics. In fact, U.S. News & World Report ranked the online MBA program from Graziadio School of Business and Management tied for 15th best in the United States. While there are other online courses, the online MBA program is the most popular and revered.
For more information or to connect, check out the links below:
7. University of Southern California

Home of the Trojans, University of Southern California resides in sunny Los Angeles, California. USC opened its doors in 1880 thanks to the efforts of Judge Robert M. Widney who secured 308 lots of land as well as money for buildings from prominent figures in Los Angeles, including Ozro Childs, John Gately Downey, and Isaias W. Hellman. The original tuition was $15.00 per student and in order to leave campus, permission was needed from the school president. There were a total of 53 students enrolled and only 10 faculty members.
Now with more than 42,000 students and much larger faculty and facilities, it's clear that the University of California made a large impression on students and the surrounding areas as well as the world. USC currently has five Nobel Laureates on their staff. If that wasn't enough to be proud of, among USC alumni and faculty there are eight Rhodes Scholars, three MacArthur Fellows, 181 Fulbright Scholars, a Turing Award winner, and three winners of the National Medal of Technology and Innovation. The university takes great pride in excellence in academics, and in their online courses, the same diligence in studying is expected and required. Most online courses ofered at USC Online are graduate certificates or master's degrees, and there are many to choose from.
For more information or to connect, check out the links below:
6. Stanford University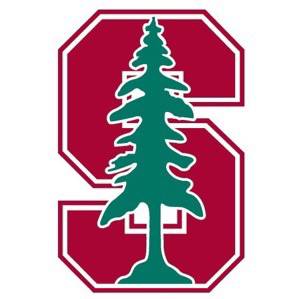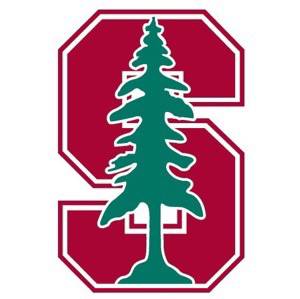 About 350 miles from Los Angeles you can find Stanford University in the city of the Stanford. Stanford University is a private university on an 8,180 acre campus located in the Northwest part of Silicon Valley, and is adjacent to Palo Alto. It was founded in 1885 by Leland and Jane Stanford and was dedicated to their only child Leland Stanford, Jr. The school opened in 1891 on what was previously Stanford's Palo Alto farm. In 1919 Herbert Hoover started The Hoover Institution on War, Revolution and Peace in order to preserve artifacts from and relating to World War I. Later, in 1959 the teaching hospital, Stanford Medical Center was completed and now has over 800 beds. 1962 brought about the Stanford Linear Accelerator Center for research in particle physics. It is now known as the SLAC National Accelerator Laboratory.
While it's obvious over the years Stanford has grown in campus size as well as the student body, it hasn't always been easy. In both 1906 and 1989 the campus suffered damage from earthquakes, but the damage was either repaired or rebuilt as necessary. As a research university, one can expect the school to stay up to date on modern knowledge and technologies. Today it's not uncommon for students of all ages to enjoy online learning and Stanford University offers a number of online choices, and many are available through Stanford online and are open to the public. Through this service, students are able to choose from a wide variety of courses in various subjects.
For more information or to connect, check out the links below:
5. University of California, San Diego

Surprisingly located in La Jolla, approximately 110 miles from Los Angeles, the University of California, San Diego has been around since the 1960s. The school, along with campuses in Irvine and Santa Cruz, were established to accommodate and educate the post-war baby boomer generation. While the property was being proposed and negotiated for, there was a small scandal involving unethical and unfair real estate practices in La Jolla, so in order to satisfy upset investors, the name was changed to the University of California, San Diego instead of La Jolla.
Over the course of time, the school has grown and has become home to six colleges; Revelle College, John Muir College, Thurgood Marshall College, Earl Warren College, Elanor Roosevelt College, and Sixth College. There are also three graduate schools at UC San Diego which are Jacobs School of Engineering, Rady School of Management, and School of Global Policy and Strategy. There is also the UC San Diego School of Medicine and Skaggs School of Pharmacy and Pharmaceutical Sciences to help give medical students top notch education. The school is also home to Scripps Institution of Oceanography which was incorporated into the school when it was built in La Jolla and is one of the oldest facilities designed for ocean, earth, and atmospheric research and education. The school also has its own health system for patient care and medical research, UC San Diego Health.
Clearly, the school has a lot to offer students, and online education is included. With UC Extension students can choose from the following areas of study, Arts & Humanities, Business & Leadership, Data Analysis & Mathematics, Digital Arts, Education, Environment & Sustainability, Healthcare, Languages, Law, Sciences, Technology, and Writing. A number of certificate programs are also available.
For more information or to connect, check out the links below:
4. University of California, Irvine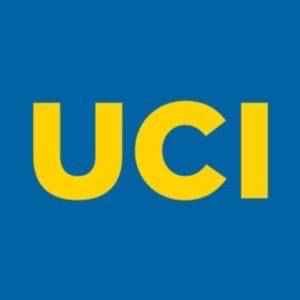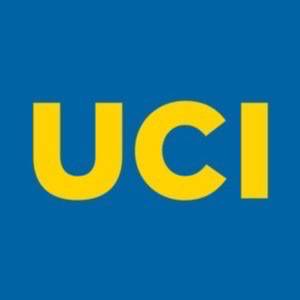 The University of California, Irvine is around 40 miles from Los Angeles in the city of Irvine. UCI was established in the 1960s as part of the University of California school system. It had been planned in the 50s when it was evident that the post-war baby boomers would need facilities in order to gain higher education. Alongside UCI, the school also opened campuses in San Diego and Santa Cruz. The school is named for James Irvine, as the city of Irvine did not exist at the time the university was established. While donations were prohibited, the wealthy land owner had The Irvine Company sell 1,000 acres to the university for the sum of one dollar. As The Irvine Company owned much of the surrounding land and properties, it was not surprising, since both the college and the area grew together, that the city of Irvine became established by 1975.
UCI was dedicated by President Lyndon B. Johnson in 1964 and began classes in October of 1965. Since the early days, the school has grown vastly in both academics as well as the campus and student body. Today the school is home to more than 31,000 students and prides itself on its research, innovation, and staying current with technology. A wide array of academic choices are available for students at the University of California, Irvine and online classes are not left out. There are select courses available to students and their summer session has a very large number of courses which are able to be completed online.
For more information or to connect, check out the links below:
3. University of California, Santa Barbara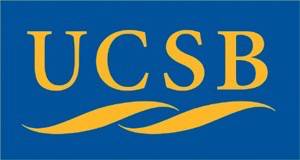 Just under 100 miles from Los Angeles is the city of Santa Barbara and the home of University of California, Santa Barbara. The university can trace its roots back to 1891 and the Anna Blake School which trained students in home economics and industrial arts. However, in 1909 the school was taken over by the state and renamed Santa Barbara State Normal School. By 1921, the school had grown and again the name changed, this time to Santa Barbara State College. Due to a state initiative to stop the takeover of schools, the college was known as Santa Barbara College of the University from 1944 to 1958, but officially became the University of California, Santa Barbara in 1958. During this time the school changed locations and had dropped the industrial arts program which the school had been well known for.
In modern times, the University of California, Santa Barbara is a highly regarded school as part of the University of California school system. Like most schools in the system, UCSB has a focus on maintaining high standards in education and being innovative and up to date with its teaching methods. It is no surprise to find that the school has added online courses for their students. There are select courses available to students online through Santa Barbara Extension and students who sign up for the Summer Session have online options available to them as well.
For more information or to connect, check out the links below:
2. University of California, Berkeley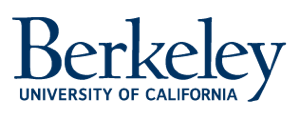 While Berkeley, California is just over 350 miles from Los Angeles, the flagship which is original University of California school has been highly regarded in the academic community for decades, often cited as the best public university in the country. The school was first opened in 1869 in Oakland, California and soon after merged with the College of California which was a private school built on what is now the Berkeley Campus. The school became named Berkeley after the Anglo-Irish philosopher, George Berkeley. It was 1873 when the University of California, Berkeley first began to hold classes with an enrollment of 189, 22 of the students female. Thanks to Phoebe Apperson Hearst making several large donations and supporting the school with the funding of programs and such, the school went through a large growth and expansion period from 1891 through the 1920's. In 1952 the University of California and Berkeley Campus became two separate entities and each campus had its own chancellor while the University retained the president.
Throughout the years, the school continued to grow and expand but always keeping its focus on students, learning, and excellence in academia. Today the University of California, Berkeley is one of the most prestigious public universities, serving more than 38,000 students. UC Berkeley has not fallen behind the times in terms of online learning, either. The school offers students several ways to educate themselves without visiting campus, such as MOOCs offered through edX.org. There are also class videos available online, and a free course on The science of happiness. There is also Berkeley Extension online classes, many of which offer class credit. Students can expect online courses provided online through the university to be just as rigorous and enriching as attending class on campus.
For more information or to connect, check out the links below:
1. University of California, Los Angeles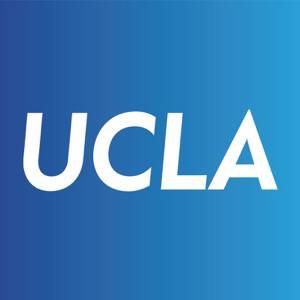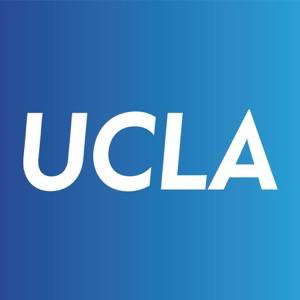 Located in Los Angeles, California, UCLA has been part of LA since 1882, although the name and location have changed some over the years. The original location is where the Central Library of the Los Angeles Public Library system is today and was called the State Normal School at Los Angeles. In 1914 the school moved to a new campus on Vermont Avenue and in 1917 the Normal School Director and UC Regent began to lobby for the school to become the second campus of University of California, after Berkeley. Two years later in May of 1919, after UC Berkeley presidents changed, the school became a part of the University of California System and was now called the Southern Branch of University of California. The university changed names again in 1927 to the University of California at Los Angeles, and in 1958 the school officially replaced the at with a comma to be in line with other campuses.
The campus in Westwood opened in 1929, with the original four buildings being Powell Library, Royce Hall, the Physics-Biology Building which is now the Humanities Building, and Haines Hall which was then the Chemistry building. Today the school has around 45,000 students enrolled and maintains a reputation for excellence in academics. In keeping with the times, UCLA offers students opportunities to take courses online. One of the ways students are able to take online courses is through the UC Cross-Campus Online Courses which allow students access to online classes taught at other UC campuses. Summer Sessions is another way the school provides online options for students at UCLA. There are also other online courses taught at the university, depending upon which major a student chooses.
For more information or to connect, check out the links below: