Are There Any Accredited Online MSN Programs?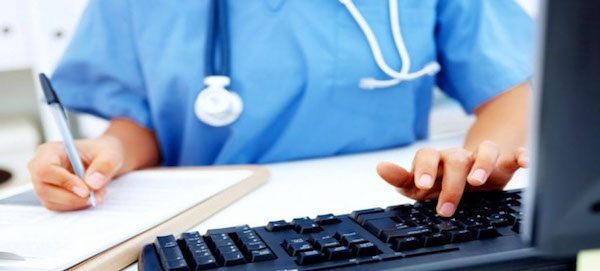 Find your degree
Online College Plan is an advertising-supported site. Featured or trusted partner programs and all school search, finder, or match results are for schools that compensate us. This compensation does not influence our school rankings, resource guides, or other editorially-independent information published on this site.
According to the U.S. Department of Education, accreditation is "is the recognition that an institution maintains standards requisite for its graduates to gain admission to other reputable institutions of higher learning or to achieve credentials for professional practice." In the most basic terms, this means that accreditation is what makes a college or university a legitimate one. Accreditation used to be something that was cause for concern when it comes to online degrees, but now there are hundreds of online MSN programs that are accredited. In addition to being accredited as part of the university that provides it, programmatic accreditation from the Commission on Collegiate Nursing Education or the Accreditation Commission for Education in Nursing also extends to many distance-based MSN degrees.
The process of accreditation exists to ensure that professional standards are being met. Different agencies evaluate the educational programs a school provides to determine whether or not they are conforming to certain requirements set forth by the Department of Education. While the majority of colleges and universities are accredited now, it is always important to do your research. Accreditation at the national and regional levels are both recognized by the Department of Education, but different schools may have different requirements for accepting transfer credits. Completing your MSN degree at an accredited college or university will make sure that you are getting the skills and training you need in order to step into the professional sphere.
Programmatic accreditation is awarded to specific degree programs by agencies tailored to that field. There are two agencies that accredit nursing programs. The purpose of this is to make sure that students are being trained under the nationally established standards for nursing education, and to meet the eligibility requirements of the National Council Licensure Examination. When doing your research, you may want to seek out online MSN programs that have received additional accreditation from either the Commission on Collegiate Nursing Education or the Accreditation Commission for Education in Nursing. By looking out for that one detail, you will reap a number of benefits like:
You'll know that educational standards for nursing education are regularly assessed and upheld.
You will be able to take advantage of education funds at the state and federal levels, as well as tuition reimbursement through your employer if available.
You will have a competitive edge in the job market.
You'll know that your credits will transfer or allow you to enter a doctoral program.
You will not have to worry about your eligibility to apply for certifications or licensure.
You can typically find accreditation information right on the program website, and it is also included in the databases of many online resources. The College Navigator by the National Center for Education Statistics is our go-to for the most current and accurate information. In addition, all of the colleges and universities ranked by OnlineCollegePlan are fully accredited by agencies that are recognized by the Department of Education.
Related:
How Many Years Is a Master's Degree for Nursing Students?
Top 30 Online Master's Degrees in Nursing