Alabama State University – Football, HBCU and Notable Alumni
Find your degree
Online College Plan is an advertising-supported site. Featured or trusted partner programs and all school search, finder, or match results are for schools that compensate us. This compensation does not influence our school rankings, resource guides, or other editorially-independent information published on this site.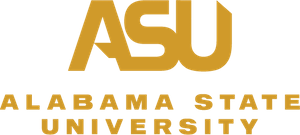 Alabama State University is a public research university and a Historically Black University (HBCU) which is located in Montgomery, Alabama. Alabama State University, which is commonly referred to simply as ASU, is a member institution of the Thurgood Marshall College Fund, which is a non-profit organization that represents 47 historically black colleges and universities (HBCU) and which was named for the United States Supreme Court's first African-American Justice, Thurgood Marshall. Alabama State University's predecessor institution was originally founded in 1867 as the Lincoln Normal School of Marion and was originally located in Marion, Alabama. In 1874, this predecessor institution of Alabama State University became America's first state-supported educational institution for black students.
Alabama State University has more than 6,000 enrolled students pursuing professional certificates, undergraduate degrees, and graduate degrees which are awarded through Alabama State University's eight degree-granting colleges, schools, or divisions; the College of Business Administration, the College of Education, the College of Health Sciences, the College of Liberal Arts and Social Sciences, the College of Science, Mathematics and Technology, the College of Visual and Performing Arts, the Division of Aerospace Studies and the Division of Continuing Education. Through these schools, colleges, and divisions, ASU to its attending students a selection of 47 different degree programs, which includes 31 Bachelor's programs, 11 Master's programs, two Education Specialist programs, and three Alabama State University doctoral programs in addition to a variety of professional certification programs. Alabama State University is regionally accredited by Commission on Colleges of the Southern Association of Colleges and Schools. In addition to that, many of the university's programs have obtained program accreditation through accreditors such as the Association of Collegiate Business Schools and Programs, the National Council for Accreditation of Teacher Education, the National Association of Schools of Music and the Accreditation Council for Occupational Therapy among others.
The university is home to more than 70 chartered student-ran organizations, including nine Greek-letter organizations, a variety of men's and women's intramural and intercollegiate sports, 17 student honors organizations, the marching and symphonic bands, and the choir among others. Alabama State University students are served by two media publications, The Hornet Tribune–which is the student newspaper–and The HORNET, which is the student yearbook. The university also sponsors the Bama State Collegians, which is a big band jazz orchestra that was directed by the celebrated jazz trumpeter Erskine Hawkins. Erskine Hawkins was an inductee of both the Alabama Jazz Hall of Fame and the Alabama Music Hall of Fame.
Featured Programs
The area of Montgomery, Alabama has a variety of things to do, sights to see, and things to experience for both ASU students and visitors to the area. Some of the things that are available are:
The Alabama Shakespeare Festival:The Alabama Shakespeare Festival is among the ten largest Shakespeare festivals in the world is permanently housed in the Carolyn Blount Theatre. The Alabama Shakespeare Festival typically puts on 6 to 9 productions annually and includes at least three works of William Shakespeare. The festival stages more than 400 performances each year that attract more than 300,000 visitors from around the world. The festival originally began in 1972 as a summer-stock theater project in Anniston, and its first performance was in an old high school auditorium and was performed before a single critic and his wife.
The Montgomery Museum of Fine Arts:The Montgomery Museum of Fine Arts is a museum which features several art exhibits, including permanent exhibits of 19th- and 20th-century American paintings and sculptures, Southern art, Old Master prints and various decorative arts. The museum is also home to ARTWORKS, which is a participatory art gallery and studio for children. The museum was originally established in 1930, and is the oldest fine art museum in Alabama and was the first museum in Alabama to be accredited by the American Alliance of Museums, which it received in 1978.
Alabama State University Online Degrees and Programs:
Alabama State University offers four high-quality fully online graduate degree programs from which distance-learning students can choose. The four available programs are:
Alabama State University online degrees:
What Makes This Alabama State College Unique: The Mighty Marching Hornets
The Mighty Marching Hornets is Alabama State University's official marching band and is nationally recognized. The Mighty Marching Hornets has been an invitee to the Honda Battle of the Bands several times and has starred in a documentary television series titled "Bama State Style," which documented the lives of the students in the band. The band has also appeared in a major motion picture entitled Billy Lynn's Long Halftime Walk. Additionally, The Stingettes have been featured in a music video and live performance with celebrities Robin Thicke and 2 Chainz.
Other Alabama State University Facts:
Alabama State University Notable Alumni include:
Fred Gray – attorney who represented Rosa Parks during the Montgomery Bus Boycott;
Ralph David Abernathy – civil rights leader;
Rickey Smiley – comedian and actor;
Doug Williams – comedian and actor;
Reggie Barlow – former NFL wide receiver and current head football coach at Virginia State University;
Manny Martin – former NFL defensive back;
Quinton Ross – member of the Alabama Senate;
Kefla Hare – actor and motivational speaker;
2 Chainz – rapper and;
Lil Yachty – rapper
In addition to the notable Alabama State University alumni, the university also has some noteworthy current and former academic faculty, including:
Alvin Holmes – member of the Alabama State Legislature, representing the 78th District;
Arthur D. Baylor – the first black police chief of Montgomery, Alabama; appointed by President Obama in 2010 and currently serves as the United States Marshal for the Middle District of Alabama;
Sheyann Webb-Christburg – civil rights activist;
Tonea Stewart – actress and playwright and;
Jo Ann Robinson – leader in the Montgomery Women's Political Council and the Montgomery Bus Boycott
Alabama State University's Website: https://www.alasu.edu/index.aspx
Alabama State University's Accreditation: Commission on Colleges of the Southern Association of Colleges (SACS)
Alabama State University's Values and Mission Statement: https://www.alasu.edu/about-asu/history–tradition/mission-statement/index.aspx
Alabama State University's Motto: "Opportunity is Here"
Alabama State University's Mascot: Hornets and Lady Hornets
Alabama State University's Colors: Black and Old Gold
Related Rankings: