What Is a Geotechnical Engineer?
Find your degree
Online College Plan is an advertising-supported site. Featured or trusted partner programs and all school search, finder, or match results are for schools that compensate us. This compensation does not influence our school rankings, resource guides, or other editorially-independent information published on this site.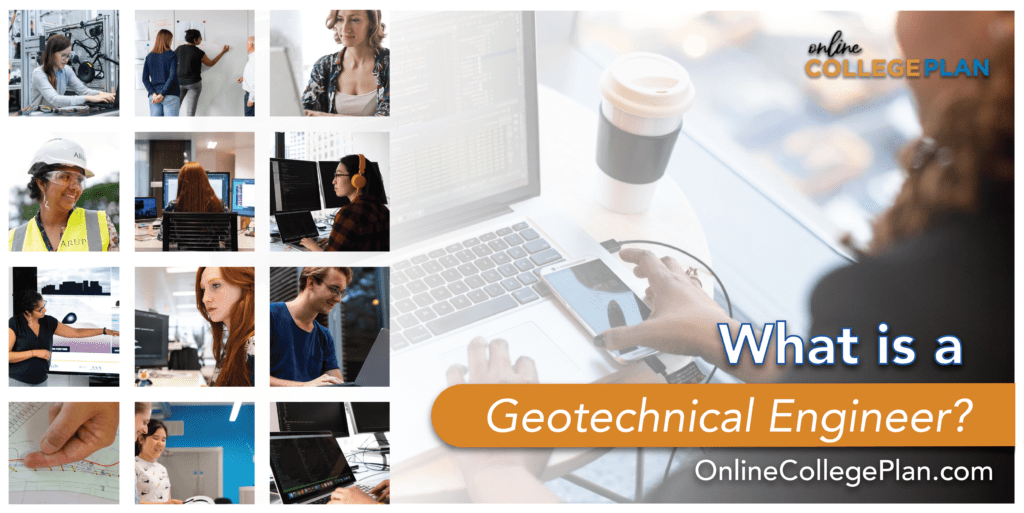 Within civil engineering, there is a specialization that involves investigating and understanding what lies beneath the surface of the ground, known as geotechnical engineering. It is up to a geotechnical engineer to determine the impact certain geological formations beneath the ground may have on construction projects.
By using advanced knowledge drawing from mathematical and scientific backgrounds, geotechnical engineers examine the earth's formations around and beneath different residential, commercial, and industrial structures.
A geotechnical engineer's skills help amongst varying careers, including well drilling, construction, transportation, and marine operations.
Featured Programs
Related: Online Civil Engineering Degrees
What Does a Geotechnical Engineer Do?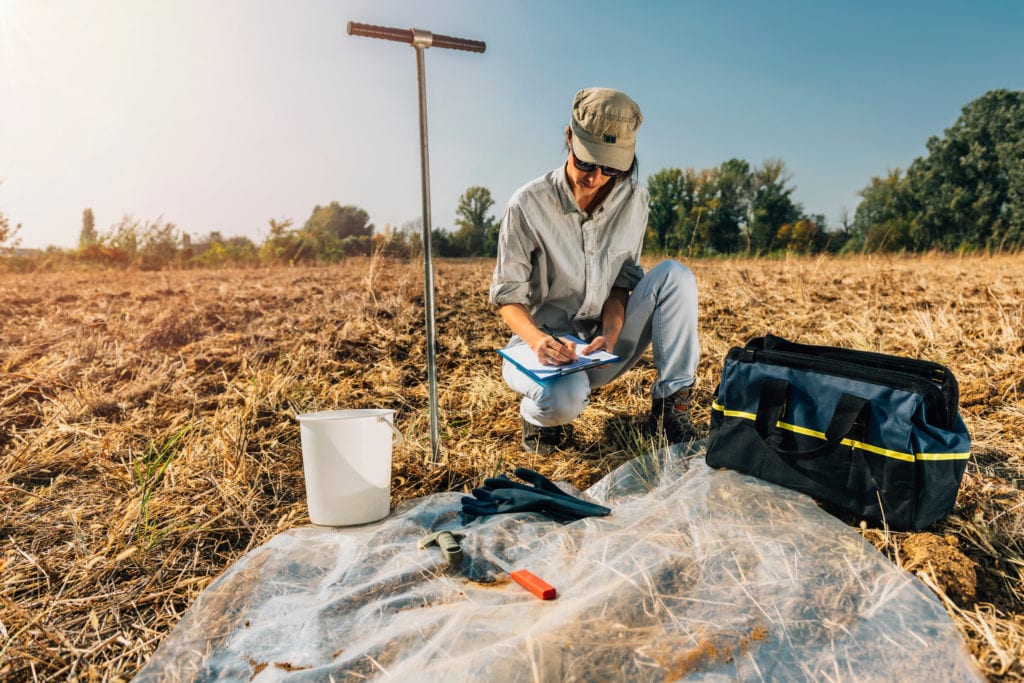 Since construction takes place on the ground, it makes sense that geotechnical engineers are a crucial element to projects belonging to civil engineers. Before any construction breaks ground, it is essential to carry out a thorough site investigation. Neglecting to do so could potentially result in negative and expensive consequences for the construction project.
It is the geotechnical engineer's responsibility to preserve the earth's physical environment during development on a site. Through their extensive knowledge in civil engineering, design, and construction, geotechnical engineers can analyze the site and provide feedback on maintaining present and future stability.
Geotechnical engineers play a vital role in the construction of significant projects that involve drastic changes to the physical environment, including the building of:
Towers
Buildings
Airport runways
Bridges
Dams
Within the framework of a traditional geotechnical engineer falls additional functions, which include:
Geotechnical or Geological Engineers (General)
A general geotechnical or geological engineer is responsible for investigative below the job site's surface to determine its current properties and potential risks. They provide a thorough analysis and general mapping through information gained from a series of seismic surveys.
Average Salary Range: $52,000-$94,000
Geotechnical or Geological Engineers (Oil Sands Projects)
An oil sands project geotechnical or geological engineer analyzes the slope stability, seepage, and hydraulic separation on specific dam structures. These engineers will design open-pit walls, dam structures, and mine waste dumps that are all a part of oil sand mining.
Average Salary Range: $97,000-$160,000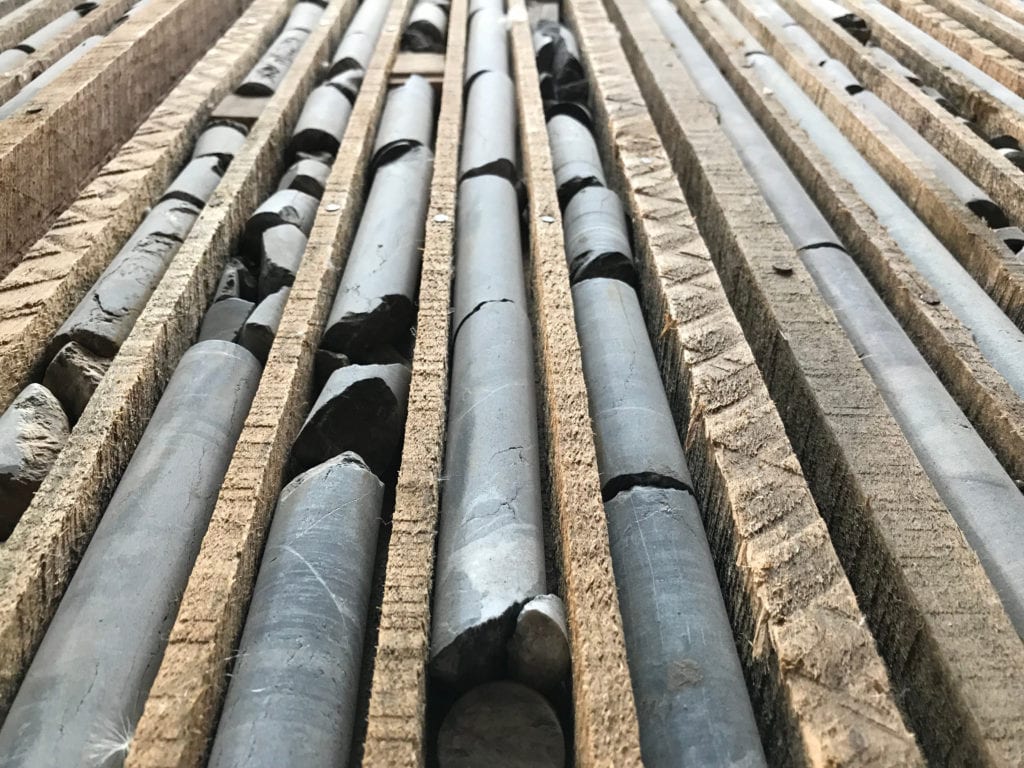 Hydrogeological Engineers
Hydrogeological engineers evaluate aquifers or underground water layers that trap within rocks. They design and analyze ponds with discarded oil sands materials, steam injection into wells, water extraction from soil and sand, and provide advice on general environmental restoration possibilities.
Average Salary Range: $48,000-$85,000
Reservoir Geomechanics Engineers (Oil and Gas Operations)
A reservoir geomechanics engineer specializes in oil and gas operations and analyzes the drill hole stability, the strength of soils, and stress constraint. Additionally, these engineers are responsible for determining the permeability of specific formations of rocks and hydrocarbons' levels trapped in reservoirs located underground.
Average Salary Range: $40,000-$106,000
Geomechanics Engineers (Marine Operations)
A geomechanics engineer focuses on marine operations and closely analyzes relationships between marine geology and physical structures, sediment erosion, and anchoring systems. They also are crucial in determining the foundations of coastal structures located offshore.
Average Salary Range: $56,000-$126,000
| | |
| --- | --- |
| Type of Geotechnical Engineer | Average Salary Range |
| Geotechnical or Geological Engineers (General) | $52,000-$94,000 |
| Geotechnical or Geological Engineers (Oil Sands Projects) | $97,000-$160,000 |
| Hydrogeological Engineers | $48,000-$85,000 |
| Reservoir Geomechanics Engineers (Oil and Gas Operations) | $48,000-$85,000 |
| Geomechanics Engineers (Marine Operations) | $56,000-$126,000 |
See also: Exploring Types of Online Engineering Degrees
Where Does a Geotechnical Engineer Work?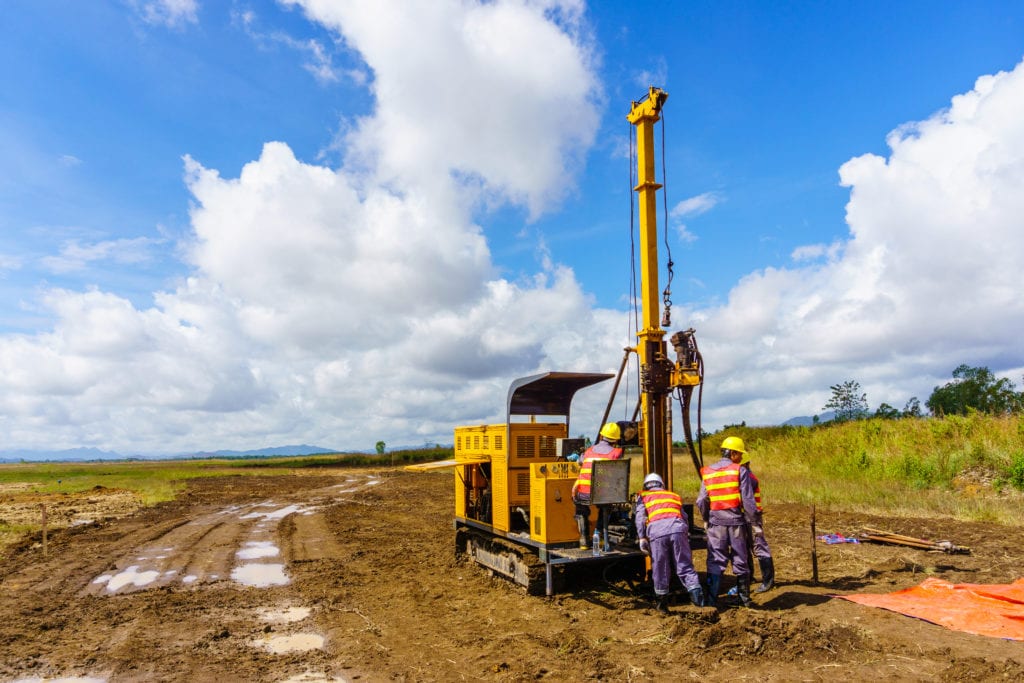 As to be expected by the name, geotechnical engineers primarily work in the geophysical engineering realm. Usually, they are employed by a dedicated organization and work full-time on a salary, with a 40-hour workweek.
Geotechnical engineers can take on specific contracts, or the organization may be contracted, depending on the job. Others can work as freelance consultants and be self-employed.
As a geotechnical engineer, you will be splitting your time between the office and the job site. While you will typically be advising and making recommendations, it is unlikely that you will ultimately be a part of the decision-making process. Often, geotechnical engineers are thought of as "expert witnesses" to job sites.
A geotechnical engineer can anticipate being employed by any of the following entities, including:
Engineering consulting firms
Colleges or universities
Real estate development companies
Oil and gas exploration, production, and transportation companies
Mining companies
Public and private research organizations
Construction contractors
Electrical utility companies
Petroleum services companies
Municipal, regional, and federal governments
25 percent of geotechnical engineers work in the government, state, federal, or local sector. Representing the public works and public utility improvement, these geotechnical engineers may help build new highways, civic features, or public buildings.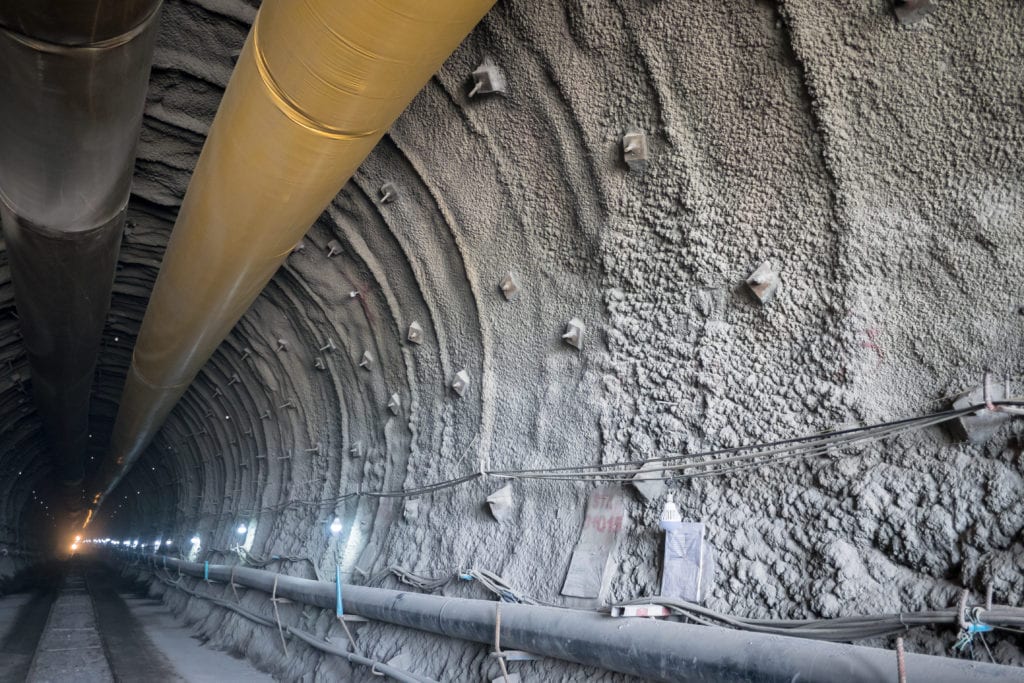 Average Salary of a Geotechnical Engineer
A geotechnical engineer's salary ranges from $54,000 to $97,000, with the national average being $70,674 in 2023. Mostly, the salary range is dependent on your geographical location. For example, San Francisco is on the higher end of the pay scale, paying most geotechnical engineers salaries that are 23 percent higher than the national average. 
On the opposite end of the spectrum, Atlanta pays its geotechnical engineers the lowest at 19 percent less than the national average.
Job Demand for Geotechnical Engineers
Geotechnical engineering is still an emerging title. As a result, government statistics are more generalized to civil engineering. For this job field, demand for positions is anticipated to rise two percent through 2029.
These figures may be conservative, however, since the expertise of geotechnical engineers is likely to be needed as the amount of renewable-energy projects increases. Solar arrays and wind farms come to mind, and many critical infrastructures will need an overhaul as climate change progresses.
Since a geotechnical engineer's role is more specialized than that of a civil engineer, it requires a greater knowledge of the natural world. It is believed that because of this, the demand will be higher in developing and redeveloping areas across the country.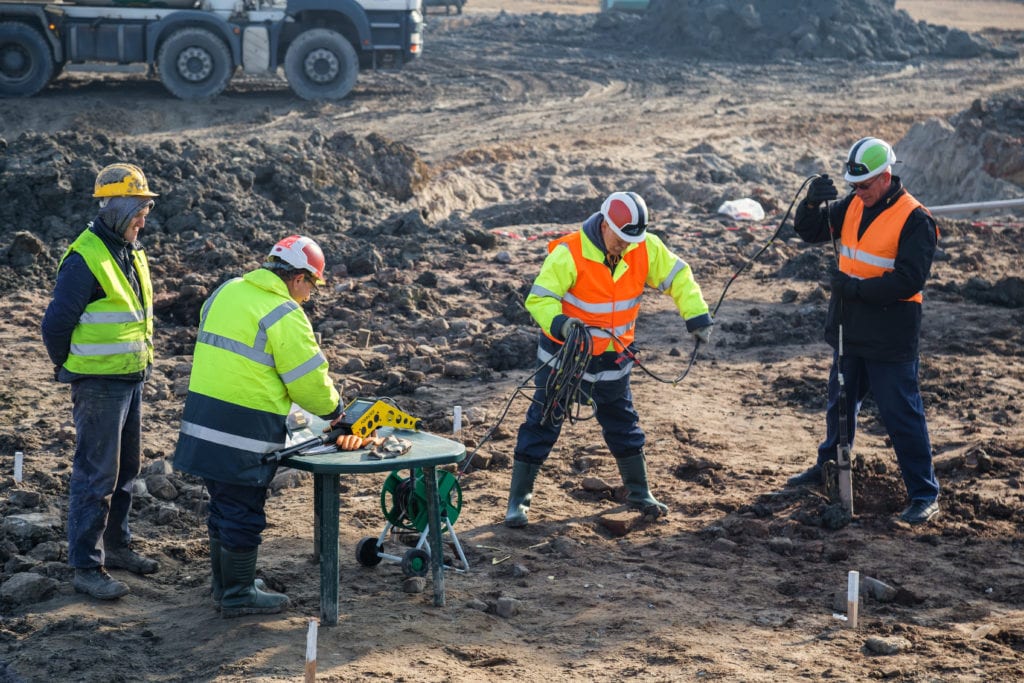 Job Requirements of a Geotechnical Engineer
Because engineering is such a critical tool in construction, it has various uses in everyday life. From designing barriers or building foundations, engineering is all around us. If you want to become a geotechnical engineer, you can anticipate some of the following job requirements:
Bachelor's of Science degree in engineering
Able to work outdoors and sometimes in harsh weather conditions
Works well independently and with others in a team
Research and analyze data in an office or laboratory
Proficient in oral, written, and technical communication skills
Take samples of rock, soil, and water at sites
Utilize standard sampling methods
Correctly record and label all observations
Be able to use a computer and software systems effectively
Take part in meetings, workshops, and seminars
Job Requirements of a Senior Geotechnical Engineer
If you are looking to take your geotechnical engineering career to the next level, there are opportunities to rise further in the field by becoming a senior geotechnical project manager or a senior geotechnical engineer. While much of the skillset is the same, a senior geotechnical engineer must also possess the following:
Master's of Science or Ph.D. in geotechnical engineering (or closely related)
Working experience as a geotechnical engineer and project manager
Provide recommendations for cost reductions
Design site projects
Develop a budget for site projects
Manage a team of geotechnical engineers on site
Make sure to meet deadlines
Train staff
Work on preserving clients as well as acquiring new clients
Have excellent oral, written, and technical communication and presentation skills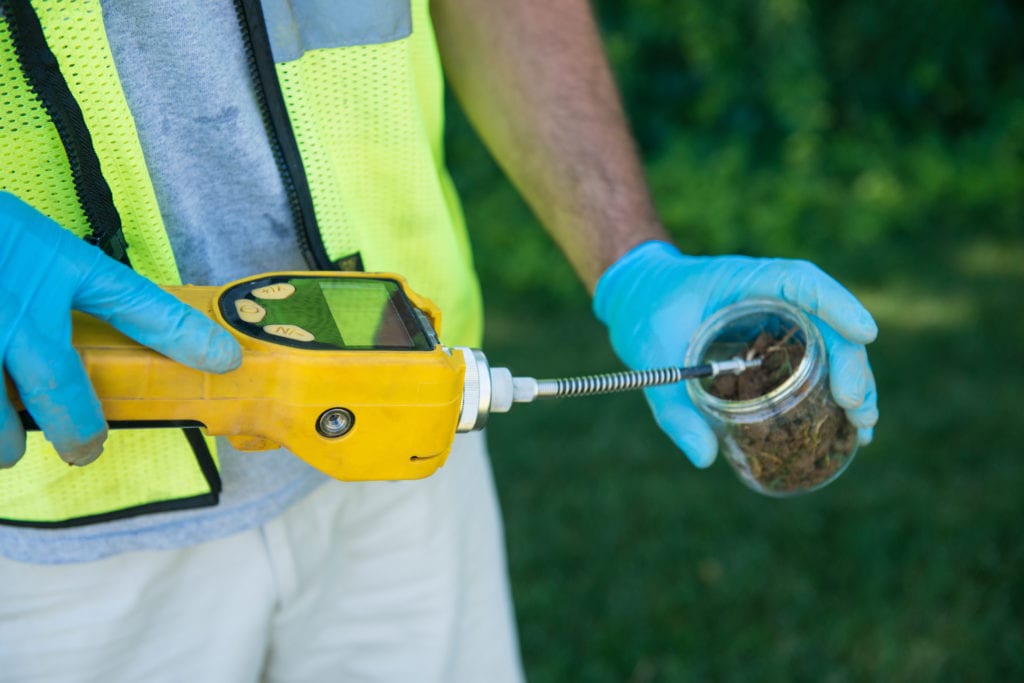 Licensing
Across the United States, it is required that engineers become licensed, although the requirements vary state by state. It is typical for licensing to require the completion of a four-year accredited engineering program. Within this program, you will have completed documented work experience and pass a state-required examination.
Engineers-in-Training
Graduates of the engineering program can opt to take the first portion of the state exam and, once passed, become known as engineers-in-training or EITs.
Professional Engineers
Once EITs have completed the four years of documented work experience, they become qualified to move to the second portion of the licensing exam known as the Principles and Practice of Engineering. Once completed, they become known as professional engineers (PEs).
Some states require continuing education for PEs, including anything from completed college-level course work to attending seminars.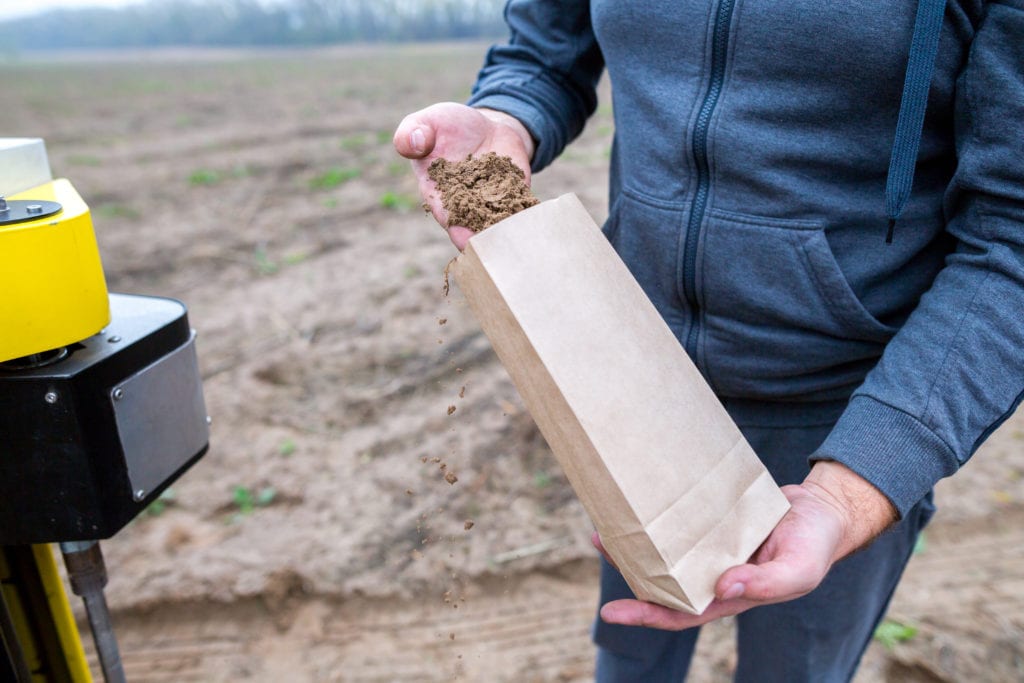 Would You Make a Good Geotechnical Engineer?
If geotechnical engineering sounds interesting to you, it is worth the energy to look into pursuing a career in the field. Keep in mind some particular personality traits that make up an excellent geotechnical engineer include:
Inquisitive
Introspective
Intellectual
Analytical
Logical
Curious
Rational
Methodical
Patient
Generous
Empathetic
Helpful
Friendly
Tactful
Kind
Cooperative
Education Requirements to Become a Geotechnical Engineer
There is a recognized shortage of geotechnical engineers in the United States, meaning that there are plentiful opportunities to start a promising career in this field. There are no schools that offer a Bachelor of Arts or Bachelor of Science degree in geotechnical engineering online, so it is recommended students study another field of standard engineering and build upon their knowledge from there.
For entry-level engineering positions, a Bachelor of Science degree will be required. Students who wish to find jobs in geotechnical engineering are advised to minor in one of the STEM (science, technology, engineering, math) subjects such as math, physics, or other environmental sciences.
Furthering education, accomplishing a Master of Art or Master of Science degree will put any candidate above others, especially if you seek a more senior role. Because geotechnical engineers may be required to write reports for stakeholders, it is essential to have advanced critical and analytical thinking and language skills.
Best Schools for Geotechnical Engineering
Although there are plenty of excellent engineering schools, those who wish to specialize in geotechnical engineering might want to check out one of these options.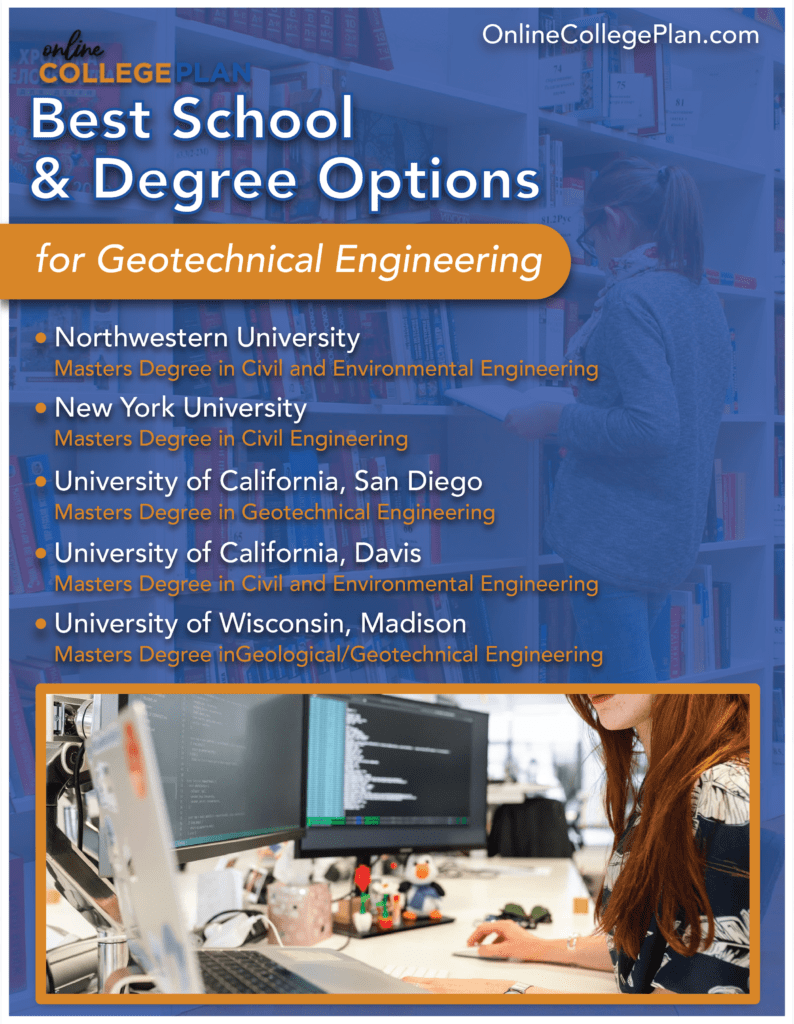 Careers in Geotechnical Engineering
Here are few examples of geotechnical positions recently listed, along with their location and salary ranges for you to get an idea of what is available on the market.
Staff Geotechnical Engineer
A Staff Geologist/Staff Geotechnical Engineer based out of Torrance, California, has a base salary range of $35,000-$40,000, depending on the level of experience and education. This is an entry-level position that requires the following:
0-2 years of experience in soil reports and soil laboratory testing
Experience working with a group of engineers while providing project support
Geology or engineering degree a plus, but not required
Environmental Engineer/HSE Manager
An environmental engineer/HSE manager located out of Nevada has a base salary range of $80,000-$100,000 per year. This is a mid to senior-level position that asks for the following requirements:
Minimum ten years of experience (preferably lime/cement industry and/or kilns)
Minimum five out of the ten years managing department supervisors or managers
A degree in industrial hygiene is preferable. Chemical or mechanical engineering is a bonus but not required.
Minimum 5 years of mining experience
Experience in managing a technical team in an industrial setting
Lead Geotechnical Engineer
A position for a lead geotechnical engineer located out of Nevada has a base salary range of $100,000-$160,000 per year. This is a mid to senior-level position that asks for the following requirements:
PE in NV or ability to obtain within six months (PE in CA a plus)
10+ years of geotechnical project experience
4+ years of project management experience
Experience in leading/mentoring staff
Focused expertise in constructible design and practical construction solutions
Societies and Professional Organizations of Geotechnical Engineers
Geotechnical engineering is on the rise, and as a result, so are the institutions and professional organizations surrounding it.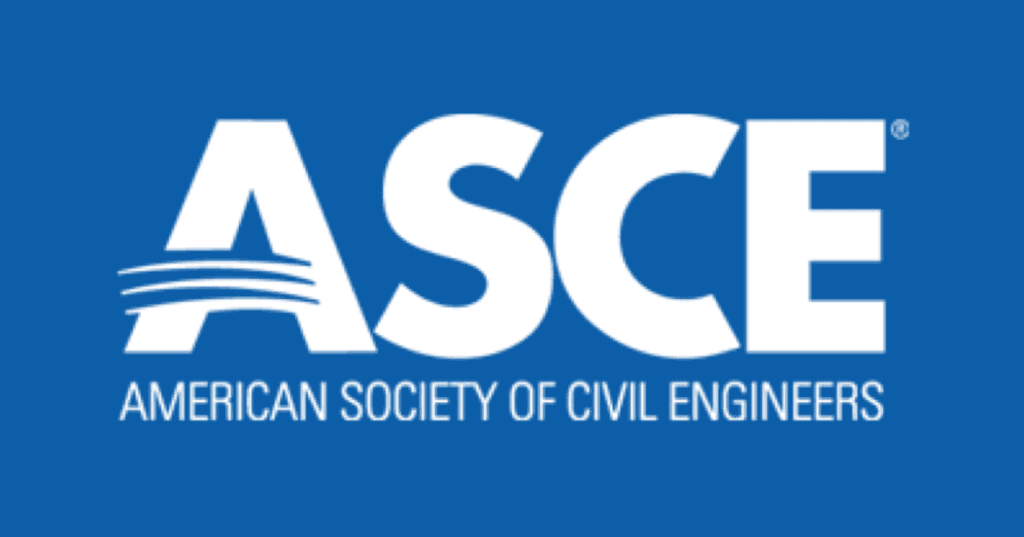 The American Society of Civil Engineers (ASCE) created one of the eight sub-bodies in 1996. It became known as the ASCE Geo-Institute, which represents academics and employees of the geotechnical field.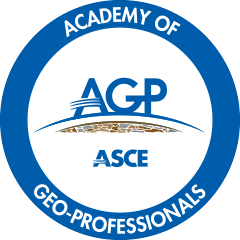 The Academy of Geo-Professionals, or AGP, was originally founded in 2008 by a large number of ASCE Geo-Institute members hoping to gain additional credibility with a more formalized certification.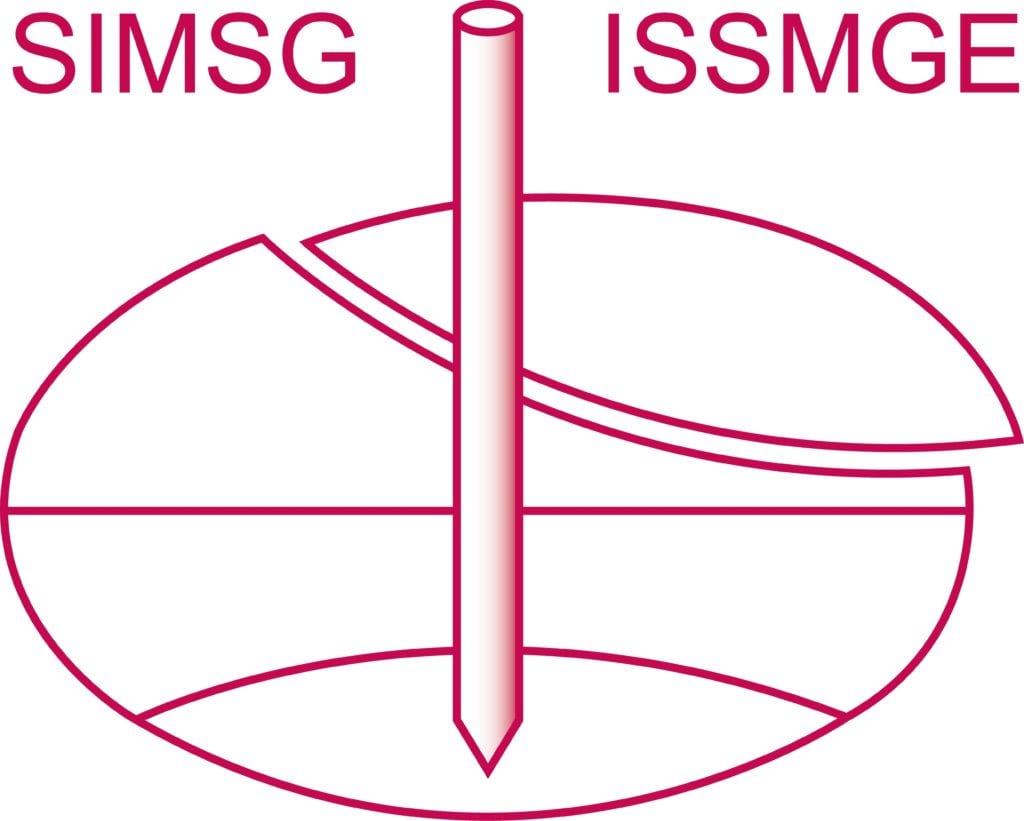 The largest group of geotechnical engineers belongs to the International Society for Soil Mechanics and Geotechnical Engineering. This professional organization represents a growing number of researchers, contractors, and applied engineers.
Conclusion
Geotechnical engineering is a career field on the rise as the demand for positions in the area is anticipated to continue to grow into the future. Being such a nuanced field of engineering, it can be expected to have increased job security and likely higher-paying options as a result.
You might also like:
20 Best Colleges for an Online Civil Engineering Degree
What Can I Do With a Doctoral Degree in Engineering Management?