UGA – University of Georgia – Ranking, Majors and Tuition
Find your degree
Online College Plan is an advertising-supported site. Featured or trusted partner programs and all school search, finder, or match results are for schools that compensate us. This compensation does not influence our school rankings, resource guides, or other editorially-independent information published on this site.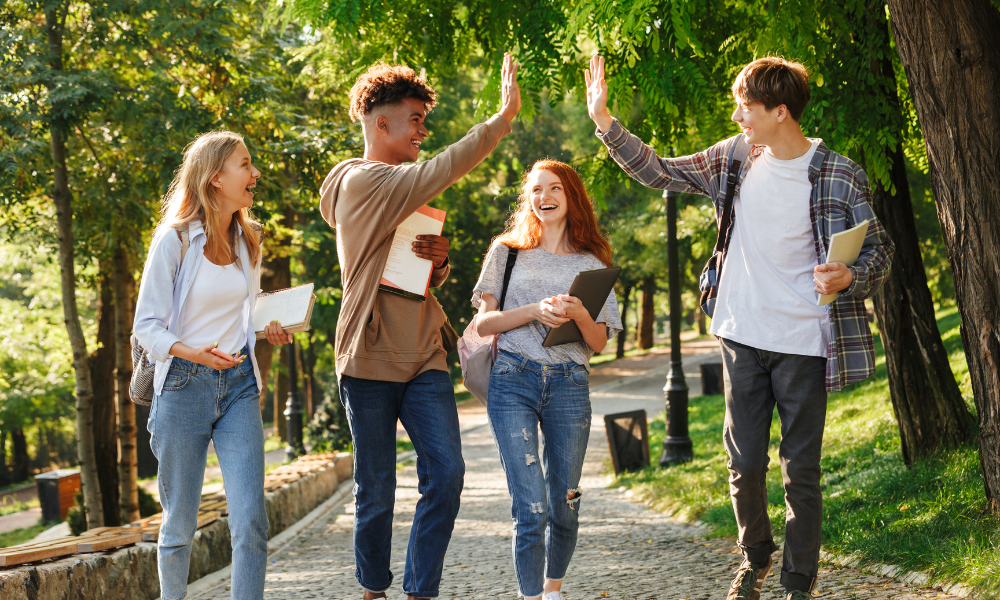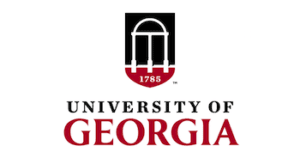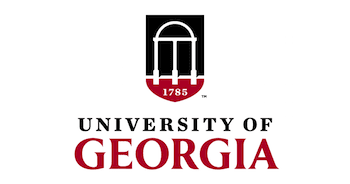 The University of Georgia (UGA) is a public land-grant, sea-grant, space-grant and sun-grant research university which is located in Athens, Georgia. The University of Georgia, which is commonly referred to as UGA, also operates a satellite campus in Tifton, Georgia and one in Griffin, Georgia. In addition to its three campuses, the University of Georgia also operates a residential and research center in Washington, D.C., and three international residential and research centers located at Oxford University in Oxford, England; in Cortona, Italy; and in Monteverde, Costa Rica.
UGA was originally founded in 1785 and is the first state-chartered university in the United States. UGA's historic North Campus is also designated as a historic district by the National Register of Historic Places. UGA also operates a number of renowned research institutes, such as the UGA Marine Extension Service & Skidaway Institute of Oceanography, The University of Georgia Observatory, the Paul D. Coverdell Center for Biomedical and Health Sciences, the Institute for Artificial Intelligence and the UGA Institute of Bioinformatics among others.
The Carnegie Foundation classifies UGA as being a Doctoral University with the Highest Research Activity rating, and UGA is one of the 126 member institutions that comprise the Association of Research Libraries, which as an organization of the leading research libraries in the United States and Canada. The UGA Libraries–which consists of thirteen different libraries that are spread across multiple campuses–is commonly ranked among the best research libraries in the nation. UGA's Libraries contain a total of 4.7 million volumes and is home to one of the nation's largest map collections. UGA has received many accolades and a lot of recognition over the years. In their recent rankings, U.S. News and World Report ranked the university as being the 18th best public university in the nation. Also ranked by U.S. News & World Report, The University of Georgia School of Public and International Affairs was ranked as the 4th best in the nation, while the Public Management Administration program was ranked 2nd in 2016.
Featured Programs
UGA's excellent academic programs are not the only appeal the university holds. Its campus location in Athens provides easy access to many exciting sights to see and fun things to do (not including the lively nightlife that the town has to offer!), such as:
State Botanical Garden of Georgia:
The State Botanical Garden of Georgia is a 313-acre area which contains numerous botanical and horticultural collections, including the Annual and Perennial Gardens, Heritage Gardens, International Gardens, the Native Azalea Collection, the Native Flora Garden, the Rhododendron Collection, the Shade Garden and the Trial Garden. The Botanical Garden also features approximately 5-miles of nature walkways for visitors to enjoy.
The Georgia Museum of Art is the state of Georgia's official state museum of art. The museum strives to fulfill the legacy of its founder, Alfred Heber Holbrook, by increasing accessibility to art for everyone and fostering an educational and inspiring environment for students, scholars, and the general public. The museum increases accessibility by having free admission for entry and free access to all exhibits on display. The museum has numerous permanent installations and also hosts traveling art exhibits from all around the world each year.
The "Tree That Owns Itself" is a white oak that has legal ownership of itself and all land within eight feet of its base, according to legends. Unfortunately, the original tree fell in 1942, but a new tree was soon grown from one of its acorns and was planted in the same location. The current tree is sometimes called the "Son of The Tree That Owns Itself," and the site is a local landmark. The tree is claimed to have been granted ownership of itself sometime between 1820 and 1832 in the will of Colonel William Henry Jackson out of his desire to protect the tree, which had provided him with innumerable childhood memories.
UGA Online Degrees and Programs: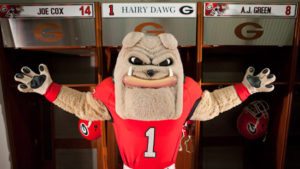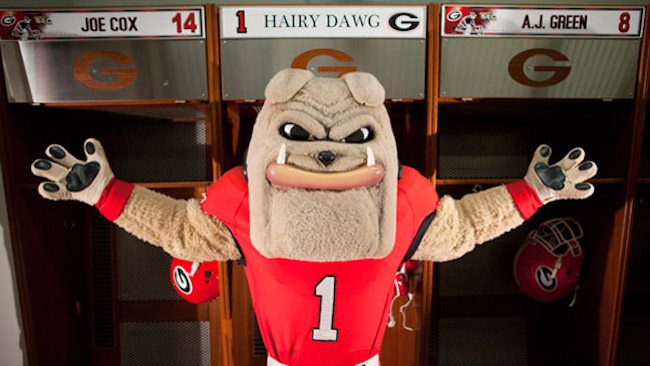 UGA offers more than 140 degree-granting programs through its 17 schools and colleges, which include the Daniel B. Warnell School of Forestry and Natural Resources, the Henry W. Grady College of Journalism and Mass Communication, the Institute of Native American Studies and the J. M. Tull School of Accounting. The degree programs offered by UGA span across many disciplines and areas-of-study, and the following undergraduate programs, graduate programs, and professional certification programs are available online for distance students to choose from; allowing for an even greater amount of academic flexibility:
UGA Certificates:
Endorsement in English to Speakers of Other Languages (ESOL)
Endorsement in Reading Education
Gifted In-Field Endorsement
Graduate Certificate BioPharma Regulatory Affairs
Graduate Certificate Clinical Trials Design and Management
Graduate Certificate eLearning Design
Graduate Certificate in Teaching English to Speakers of Other Languages (TESOL)
Graduate Certificate Instructional Technology for Teaching
Graduate Certificate Interdisciplinary Qualitative Studies
Post-Baccalaureate Certificate in Classical Languages
UGA Undergraduate Degrees:
Bachelor of Business Administration
Bachelor of Science in Special Education
UGA Graduate Degrees
Master of Avian Health and Medicine
Master of Education in Adult Education
Master of Education in Educational Psychology, Applied Cognition and Development
Master of Education in Educational Psychology, Gifted and Creative Education
Master of Education in Human Resources and Organizational Development
Master of Education in Learning, Design and Technology, Instructional Design and Development
Master of Education in Middle Grades Education
Master of Education in Reading Education
Master of Education in Workforce Education
Master of Food Technology
Master of Internet Technology
Master of Music Education
Master of Science in Financial Planning, Housing and Consumer Economics
Master of Science in Pharmacy, BioPharma Regulatory Affairs
Specialist of Education in Educational Psychology, Gifted and Creative Education
Other UGA Facts: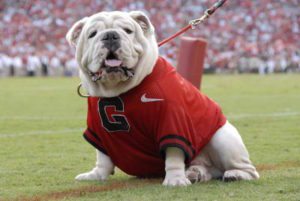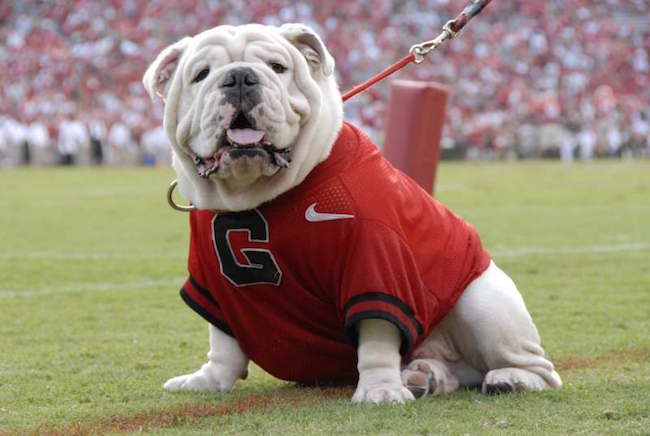 UGA's Office of International Education offers to students numerous study abroad destinations for a wide array of majors and areas-of-study. UGA ranks among the top five American universities for the number of enrolled students studying abroad, with more than 100 programs in over 50 countries. Also, UGA has faculty study abroad programs on every continent in the world. Some of the study abroad destinations includes: Argentina, Belize, Brazil, Antarctica, Canada, China, Croatia, the Czech Republic, the United Kingdom, Costa Rica, Ireland and Japan.
Tuition and Fees: In state: $11,818, Out of state: $30,392
UGA's Website: https://www.uga.edu/
UGA's Accreditation: Southern Association of Colleges and Schools (SACS)
UGA's Values and Mission Statement: https://www.uga.edu/profile/mission/
UGA's Motto: Et Docere Et Rerum Exquirere Causas – "To Teach, to Serve and to Inquire into the Nature of Things"
UGA's Mascot: Uga and Hairy Dawg
UGA's Colors: Red and Black