Shasta College Online – Map, Classes and Tuition
Find your degree
Online College Plan is an advertising-supported site. Featured or trusted partner programs and all school search, finder, or match results are for schools that compensate us. This compensation does not influence our school rankings, resource guides, or other editorially-independent information published on this site.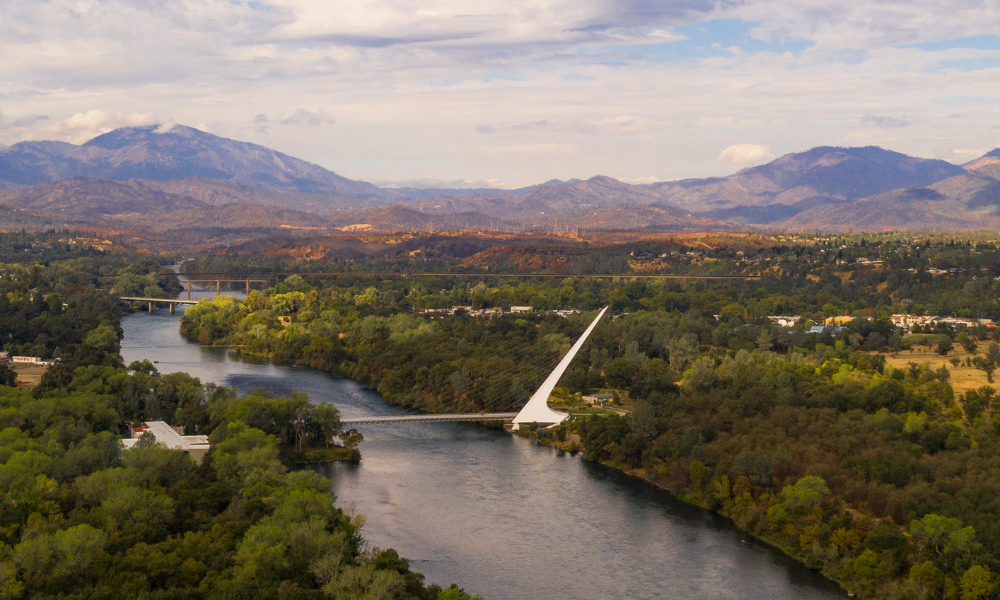 About Shasta College Online


Shasta College is a two-year community college located in Redding, California. Shasta College was founded in 1948 as a part of the Shasta Union High School District. The Shasta College campus was originally a fur and trading center that was owned and operated by members of the Northern Wintun Tribe that lived in what is now the northern parts of California, and the land was later owned by a soldier and his family after the Mexican-American War. The school opened its doors on Eureka Way in the fall of 1950 with an initial enrollment only 256 full-time students. However, Shasta College's growth was so rapid that by 1964 county voters approved a bond issue for construction of a 337-acre campus at what is now the school's main campus site.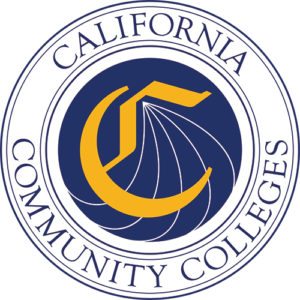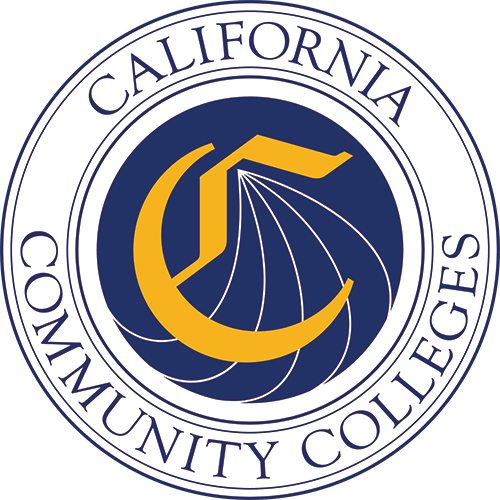 Shasta College is a member of the California Community College educational system, which is the largest system of higher education schools in the entire world. The California Community College system is comprised of 113 colleges, which are organized into 72 different districts based on their areas of service. The college has various articulation agreements in place to facilitate transfer to the University of California and California State University systems, as well as many private college campuses in the surrounding area and around the nation. Due to these articulation agreements, students can rest assured that they will be able to continue their education at the baccalaureate level at a high-quality and respected four-year college. We have ranked the top 100 best online colleges to assist students in evaluating schools.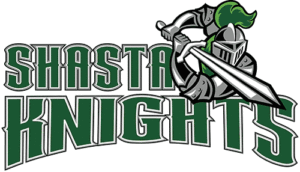 Shasta College offers both a variety of Associate's degrees and many professional certification programs that students can enroll into so they can obtain a better career, gain the skills needed to quickly join the workforce in a skill-based or trade career or to even to just supplement their current skill-based knowledge which will allow them greater flexibility in their careers. In addition to these Associate's and certification programs, Shasta College has a Bachelor's of Science degree in Health Information Management available to students. Many of these degree-granting programs and certification-granting programs are available in a hybrid format and a fully online format for distance learning students as well. Shasta College also offers on-campus instruction and student services at various campuses with each location utilizing Interactive Television (ITV) and online-assisted learning which are both designed to supplement the school's on-site courses and programs.
Featured Programs
Because the school's students–who come from various socioeconomic, religious and ethnic backgrounds–have radically diverse professional and educational goals and needs, Shasta College offers a myriad of programs and services, including student counseling, tutoring, financial aid, performing arts and athletic events, school-sponsored student activities and social clubs, military veterans' services, cultural events, lecture series, supplementary education workshops and various art exhibits. Shasta College provides opportunities for students to develop critical thinking, effective communication, quantitative reasoning, information competency, community and global awareness, self-efficacy, and workplace skills. To further highlight Shasta College's awareness that their student body is so diverse and because the school firmly believes that experiences obtained outside of an educational environment can still be educational, the school has what's called a Worksite Learning (WSL) program that is an academic program in which students can earn college credits for what they learn or have learned while working at paid jobs in various industries, as volunteers in different programs within their communities or even for students that are self-employed. Credits earned in this manner can be applied to one of the school's many Associate's degree programs and can even be transferred to various four-year California State Universities as elective credits. Shasta College's Worksite Learning program can give many experienced students an edge in obtaining an Associate's degree quicker than what might otherwise be possible at another college.
Local Attractions Near Shasta College


In addition to the many social and supplementary programs and activities that Shasta College offers, the surrounding area of Redding also provides on-campus students with a lot of sights to see and things to do. Some of the many attractions that can be visited in Redding include:
Caldwell Park
Located on the banks of the Sacramento River, Caldwell and Lake Redding Parks offer Jump River, a large play and activity area for children under 5 years old, the Redding Skate Park (which is a 20,500 square foot outdoor concrete skate park and BMX biking structure), a Recreational Center, a Teen Center, an art gallery, multiple soccer fields, many horseshoe pits, a fish viewing facility and an art walk. Many Picnic and BBQ facilities are also available for private parties.
Turtle Bay Exploration Park and Museum
Turtle Bay Exploration Park is a fun, non-profit 300-acre gathering place featuring many sights and activities such as the Sundial Bridge, a large museum, a forestry & wildlife center, an arboretum and gorgeous botanical gardens. Located at the gateway to the Sacramento River Trails, Turtle Bay celebrates the far Northern California area as part of the beautiful world that we share. Turtle Bay Exploration Park and Museum has many activities for visitors of all ages that will both educate them and entertain them. Some of these exhibits include: Turtle Bay Farmers' Market, Rock U: The Institute of Rock 'N' Roll and Rock Penjing, which is an exhibit where the stunning beauty of the Chinese landscapes have been captured in their most grandiose element and then, through an ancient horticultural art and the touch of a master gardener, reduced to a scaled-down size that fits on a single table.
McConnell Arboretum and Botanical Gardens
McConnell Arboretum and Botanical Gardens, a center maintained and presented by the Turtle Bay Exploration Park and Museum, is comprised of 20 acres of Mediterranean-climate display gardens, a children's garden where kids can help tend to plants, a medicinal garden where medical herbs and plants are grown and two beautiful and unique water features. The Arboretum extends over more than 200 acres with direct links to the Sacramento River Trail.
Cascade Theatre
Cascade Theatre is dedicated to "Honoring the Past and Celebrating the Future." Redding's Cascade Theatre was first inaugurated on August 9th of 1935, in a blaze of festivity which was accompanied by a strong show biz hype. A special section of the Searchlight newspaper for that date proclaimed the formal opening of the theatre at 6:30 p.m. of "the finest cinema house in northern California", at which time residents of Shasta and adjoining counties of the area would receive their first view of "a grand interior that was rich in beauty and fitted with all of the latest discoveries of science that were designed to offer the most comfort to theater goers." The Cascade Theatre puts on many cultural, historical and entertainment-based shows for its various patrons.
Lassen Volcanic National Park
Lassen Volcanic National Park is a United States National Park located in northeastern California. The most prominent feature of the park is the Lassen Peak, which is the largest plug dome volcano in the world and the southern-most volcano that is a member of the Cascade Mountain Range. The area surrounding Lassen Peak is still very active with multiple boiling mud pots, stinking fumaroles and hot springs. The Lassen Volcanic National Park is one of the very few areas in the entire world where all four types of volcano are represented (these are plug dome, shield, cinder cone, and strato volcanoes) making it a very unique stop for tourists interested in witnessing the beautiful and powerful landscape. Lassen Volcanic National Park was originally started as two separate national monuments that were designated by Theodore Roosevelt, who was president at the time, in 1907: the Cinder Cone National Monument and the Lassen Peak National Monument.
Castle Crags State Park
Castle Crags is a dramatically breath-taking and well-known rock formation in Northern California. Elevations range drastically from 2,000 feet along the Sacramento River which is near the base of the crags, to over 6,500 feet at the summit of the tallest crag of the mountains. The formation and surrounding habitats are protected by Castle Crags State Park and by Castle Crags Wilderness Area of the Shasta-Trinity National Forest. Two native species of plants which are endemic to Castle Crags are the Castle Crags ivesia (Ivesia longibracteata) and the Castle Crags bellflower (Campanula shetleri).
Big League Dreams Sports Park
Big League Dreams Sports Park's playing fields are engineered and built as scaled-down perfect replicas of famous ballparks such as Boston's Fenway Park, New York's Yankee Stadium and Chicago's Wrigley Field. All parks are designed to accommodate youth baseball, youth fast pitch softball and adult slowpitch softball. In addition to the baseball parks, Big League Dreams also offers indoor soccer leagues in their 20,000 square foot indoor pavilion. They also offer special events such as company softball tournaments, company picnics, private birthday parties, various business meetings and even private weddings and receptions.
Whiskeytown National Recreational Area
The Whiskeytown National Recreational Area's recreation area was established in 1965 by the United States Congress. Recreational activities that are available at Whiskeytown include swimming, fishing, various forms of boating, camping and trial hiking. The Whiskeytown–Shasta–Trinity National Recreation Area has a grand total of 246,087 acres of land, which is divided into the: Shasta Unit, the Trinity Unit and the Whiskeytown Unit. The National Park Service manages the Whiskeytown unit. Each of the three units encompasses a large reservoir–which is a man-made lake–and its surrounding natural features, habitats and terrain. The WST-NRA has many interesting and unique wildlife viewing opportunities, including over sixty pairs of osprey, thirty pairs of nesting bald eagles, other resident and migrating birds and bear populations. Plant communities that can be viewed within the parks include: Riparian, Interior chaparral, Blue oak grasslands, Mixed oak woodlands among many others.
In addition to this, there are numerous Native American heritage sites of the Northern Wintun peoples. The school's dedicated and highly experienced faculty, the commitment of providing each student with a unique and successful educational experience, the quality of the education provided and the gem of a city that is Redding, California all make for an excellent place to obtain an education.
Shasta College's Online Degrees and Programs:
In addition to the quality education provided in the traditional setting of on-campus learning, Shasta College also has extensive online program offerings available to distance students on the internet and through ITV. These online programs include many of the school's various Associate degree-granting programs and professional- and skill-oriented certification programs. Shasta College's faculty are committed to provide distance learners with the same exact high-quality education that their on-campus counterparts receive. It is due to this commitment by the school's experienced faculty that Shasta College's online programs have such a high success rate and has produced many successful professionals and industry leaders in a variety of businesses worldwide.
Some of the many online programs available at Shasta College for students to choose from include:
In addition to these degree and certificate granting programs, Shasta College also has many online programs designed for personal development. Some of these personal development courses offered online include: Health and Wellness, Job Searching, Personal Enrichment, Personal Finance and Investments, Creative Writing and Test Prep courses. The school also offers College Readiness courses designed to give students a better chance of having a successful college experience. These College Readiness courses cover Developmental Studies, Math and Science.
What Makes the School Unique: Music
Shasta College is perhaps best known for its top-notch music department. The school's music department includes a symphony orchestra, a band, a choir, music theory classes and piano and guitar classes. The program is home to a community band that–with over 100 band members–is one of the largest community bands in the United States.
Other School Facts:
Shasta College has an open enrollment policy, meaning that 100% of students that applied to the college were accepted.
The tuition costs for in-state students is $8,429 per year (Tuition: $1,104, Room and Board: $5,500, Books and Supplies: $1,746, Other Fees: $79) and for out-of-state students it is $13,469 (Tuition: $6,144, Room and Board: $5,500, Books and Supplies: $1,746, Other Fees: $79).
Notable Shasta College Alumni include:
Tony D'Souza (novelist, journalist, reviewer and short story writer);
Brian Jones (former AFL quarterback who played for the Las Vegas Gladiators, Arizona Rattlers and Kansas City Command);
Ricky Ray (professional Canadian quarterback who plays for the Toronto Argonauts of the Canadian Football League);
Allan von Schenkel (performance artist, music promoter, and composer);
Jason Sehorn (former NFL defensive back who played for the New York Giants from 1994 to 2002 and St. Louis Rams in 2003);
Ken Shamrock (former football player, former professional mixed martial artist and professional wrestler who performed under the stage names of Wayne Shamrock and Mr. Wrestling, former UFC Superfight Champion and UFC Hall of Fame member);
Terry Riley (composer and performing musician who is strongly associated with the minimalist school of the Western classical music genre, of which he was a pioneer.); and
James Whalen (former NFL tight end for the Dallas Cowboys)
School's Website: https://www.shastacollege.edu/
School's Accreditation: Accredited by the Accrediting Commission for Community and Junior Colleges of the Western Association of Schools and Colleges (WASC)
School's Values and Mission Statement:
School's Motto: Lux Montium – "Light of the Mountains"
School's Mascot: Oakey Doaks the Knight
School's Colors: Green, White and Grey