RIT – Rochester Institute of Technology – Notable Alumni, Majors, RIT Online
Find your degree
Online College Plan is an advertising-supported site. Featured or trusted partner programs and all school search, finder, or match results are for schools that compensate us. This compensation does not influence our school rankings, resource guides, or other editorially-independent information published on this site.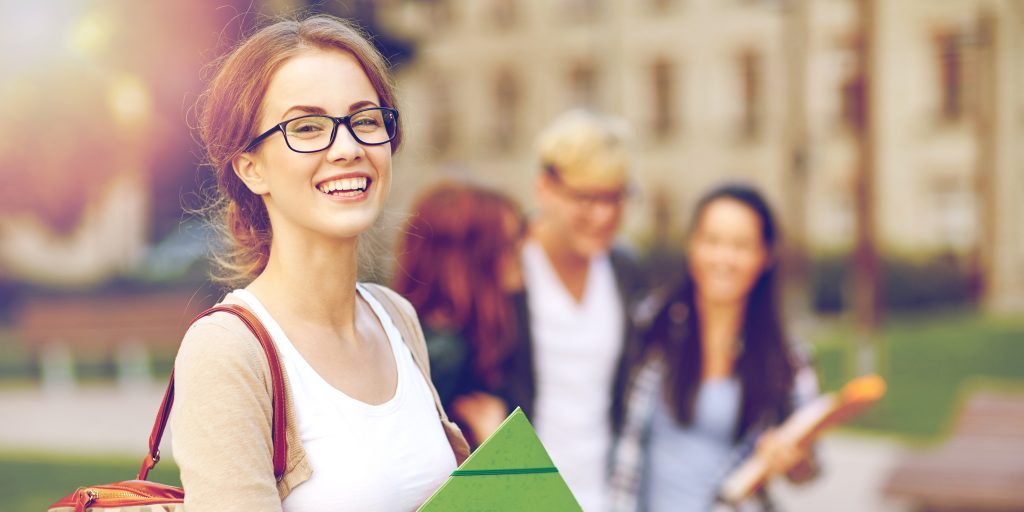 Rochester Institute of Technology, which is commonly referred to simply as RIT, is a private, not-for-profit doctoral university which is located in the town of Henrietta, New York. RIT was originally established in 1829 as the Rochester Athenaeum and Mechanics Institute by a merger between Rochester Athenæum–a literary society founded in 1829 by Colonel Nathaniel Rochester–and the Mechanics Institute, which was an institute of practical technical training for local residents which was founded in 1885 by area businessmen, including optician and co-founder of Bausch & Lomb Henry Lomb. Today, RIT is one of only a very small number of engineering institutes located within the state of New York, with other such institutes including the New York Institute of Technology (New York City), the State University of New York Polytechnic Institute (Albany and Marcy) and the Rensselaer Polytechnic Institute (Troy).
RIT is separated into nine different schools and colleges through which the university provides its more than 16,000 enrolled students with a variety of certification programs, undergraduate degree programs and graduate degree programs which combined totals more than 200 different academic programs and spans across a myriad of professional areas-of-study. One such academic program that is available is the university's first ever offered Ph.D program in the field of Imaging Science which first became available in 1990. RIT's Imaging Science Ph.D program is the very first Ph.D program of its kind to be offered by a university in the United States. The university quickly expanded its Ph.D offerings, and now currently offers six other doctoral degree programs in six other fields, comprising Astrophysical Sciences and Technology, Computing and Information Sciences, Color Science, Microsystems Engineering, Sustainability and the field of Engineering.
The Susan B. Anthony Museum and House:The Susan B. Anthony Museum and House was the home of activist Susan B. Anthony for 40-years. Today, the house is a learning center and museum which is open to the public for tours. There is a gift shop and a visitor's center which is located in the historic house next door to the Susan B. Anthony house. The museum holds an annual celebration of the Nineteenth Amendment to the United States Constitution, which gave the women of the nation the right to vote. The mission of the Susan B. Anthony House is to keep Susan B. Anthony's vision alive and relevant, and this is achieved through various exhibits within the house that provides visitors with insight into her life and through information about Susan B. Anthony and women's rights movement which is provided by the museum's dedicated tour guides.
The George Eastman Museum:The George Eastman Museum is the oldest museum dedicated to photography in the world, and is one of the world's oldest film archives. The museum was opened to the public in 1949 and is located on the estate of George Eastman, the founder of Eastman Kodak Company; commonly referred to simply as Kodak. The estate was designated as a National Historic Landmark in 1966 and, today, is used to educating archivists and conservators from around the world in film and photograph preservation. The museum is home to more than 400,000 photographs and negatives, 28,000 motion picture films among many other items. The museum is also home to an internationally renowned collection of books, periodicals and other materials relating to photography and filmography.
RIT Online Degrees and Programs:
RIT offers to its distance learning students a selection of fully online academic programs. Professional certification programs, undergraduate degree programs, and graduate degree programs are all available for students to enroll in and the programs span across many different areas of study. Some of the available programs offered by RIT are:
Featured Programs
Certificates:
Undergraduate Degrees:
Graduate Degrees:
What Makes RIT Unique: The National Technical Institute for the Deaf
The National Technical Institute for the Deaf (NTID), one of the nine colleges which RIT is separated into, is the first and the largest technological college in the world for students who are deaf and students who are hearing-impaired. The institute provides students with access to American Sign Language (ASL) in-class interpreters and support services, including on-site audiological, speech-language and cochlear implant support. The institute was established in 1965 and today offers to students a Master's degree in deaf education and a Bachelor's degree program in ASL-English Interpretation.
Other RIT Facts:
Some notable Rochester Institute of Technology alumni includes:
David Egan – New York State Supreme Court Justice;
Tom McMahon – Mayor of Reading, Pennsylvania;
Alex Kipman – inventor of Kinect and HoloLens;
John Resig – creator of jQuery, a cross-platform JavaScript library;
Robert F. Bukay – Pulitzer Prize-winning photographer;
Ken Geiger – Pulitzer Prize-winning photojournalist;
Jeff Daly – Chief Designer of the Metropolitan Museum of Art;
Gale Gand – cookbook author, chef and host of Food Network's Sweet Dreams;
Kevin Lesnewski – Vice President of Marketing for Patheon and;
Alex Crepinsek – National Lacrosse League player for the Georgia Swarm
RIT's Website: https://www.rit.edu/
RIT's Accreditation: Middle States Association of Colleges and Schools (MSCHEA)
RIT's Values and Mission Statement: https://www.rit.edu/overview/vision-mission-values
RIT's Motto: "The Making of a Living and the Living of a Life"
RIT's Mascot: RITchie the Tiger
RIT's Colors: Brown and Orange