National University – Accreditation, Degrees and Masters Programs
Find your degree
Online College Plan is an advertising-supported site. Featured or trusted partner programs and all school search, finder, or match results are for schools that compensate us. This compensation does not influence our school rankings, resource guides, or other editorially-independent information published on this site.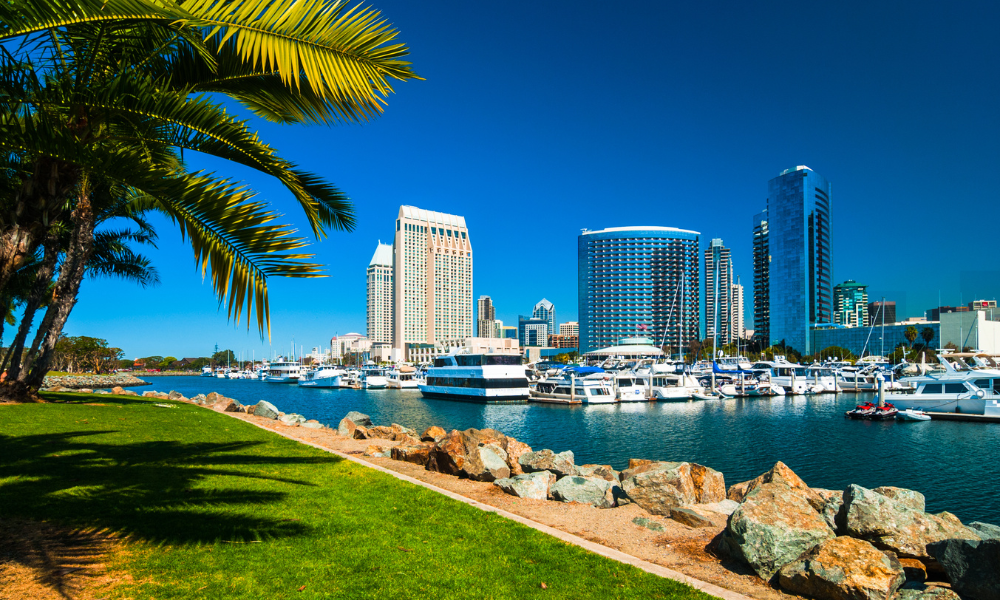 National University is a private, not-for-profit postsecondary educational institution and which has its main campus located in the city of San Diego, California. The school, which is commonly referred to as NU, is the second-largest private not-for-profit education provider based in the state of California, and the 12th largest in the United States. The school is headquartered in La Jolla, California and operates campuses in San Diego, California and the states of Georgia, Florida, Nevada and Virginia.
National University was originally established in 1971 by David Chigos, who is a retired United States Navy lieutenant commander and a director of employee training for the General Dynamics Corporation which is located in San Diego. David Chigos saw the need for a school that provides education through the use of a non-traditional university educational format and which offers in-demand degree programs to serve better those who are working adults that wish to start a new career, to further their current professional careers or to just obtain higher education for personal reasons.
National University is separated into five different professional schools and one college: the College of Letters and Sciences, the School of Business and Management, the Sanford College of Education, the School of Engineering and Computing, the School of Health and Human Services and the School of Professional Studies. Through these schools and college, National University provides a solid foundation on which the many attending on which students can build a new career. Through the schools and college and the school's online programs, National University offers more than 130 undergraduate and graduate degree-granting programs, as well as 23 teacher credential and certification programs. National University has been providing distance learning students with access to online programs since 1996, and currently offers more than 1,200 online courses in a fully asynchronous format.
Featured Programs
The quality educational programs that are offered at National University are not the only draw that the school holds for many students, as the area surrounding National University's main campus in San Diego also offers many sights and activities for attending students, such as:
Balboa Park is a 1,200-acre area which features many open space areas, natural vegetation areas, green belts, well-maintained gardens, walking paths, museums, theaters, recreational areas, gift shops, restaurants and the world-renowned San Diego Zoo. Balboa Park attracts many visitors yearly and is a jewel of the city.
San Diego Zoo houses more than 3,700 animals in total, which represents more than 650 different species and subspecies. The zoo was a pioneer in the "open-air zoo" concept, which features cageless exhibits, better mimicking the animals natural habitats, and is one of the few zoos in the world to have successfully bred giant pandas.
SeaWorld San Diego:
SeaWorld San Diego is an aquatic creature theme park, featuring many rides, exhibits and educational and entertainment-centric animal shows. Some of the more popular animals on exhibit are the park's killer whales, dolphins, mantas, and penguins. The park attracts more than 3.5 million visitors yearly.
Mission Basilica San Diego de Alcalá was the first Franciscan (a religious group of people that adhere to the teachings and spiritual disciplines of Saint Francis of Assisi) mission in The Californias; a province of New Spain. The mission was the site of the first Christian burial in Alta California and is now a historical site of great importance to the area.
Old Town San Diego State Historic Park
Old Town San Diego State Historic Park is a state-protected historical park which commemorates the early days of San Diego, and which includes many different historic buildings from the years of 1820 to 1870. Many of the buildings now serve as museums and the area also features stores with local artisans showcasing their various crafts.
National University's Online Degrees and Programs:
National University's Online Education division offers more than 70 academic degree-granting and certificate-granting programs fully online. Some of the programs available for students to enroll in include:
Certificates:
Undergraduate:
Graduate:
Master of Science in Computer Science
What Makes the School Unique: Commitment to the Locally Based Military
National University offers classes taught on military bases in the San Diego area and the Twentynine Palms area at a reduced price for qualified military personnel. These bases that the discounted classes are offered at are:
Naval Air Station North Island Learning Center, San Diego;
Naval Base Coronado Learning Center, San Diego;
Naval Base San Diego Learning Center, San Diego;
Naval Hospital Learning Center, San Diego;
Marine Corps Air Station Miramar Learning Center, San Diego;
Marine Corps Base Camp Pendleton Learning Center, Camp Pendleton;
Marine Corps Base Quantico (and indirectly all of the Marines based in Washington D.C.);
Marine Corps Recruit Depot Learning Center, San Diego;
Twentynine Palms Marine Air Ground Task Force Training Center Learning Center, Twentynine Palms, California and;
Fleet AntiSubmarine Warfare Training Center Learning Center, San Diego
Other School Facts:
Some of the most notable alumni of National University include:
Lloyd Bryan Molander Adams, the co-founder of Extreme Sports Channel;
Otto Guevara, Costa Rican legislator, and presidential candidate;
Brian Graham, former Major League Baseball coach for the Cleveland Indians;
Isadore Hall III, California state senator;
Lin Junq-tzer, Governor of the Taiwan Province and;
Weston Ochse, the author of Grunt Life, Age of Blood and Empire of Salt among others.
School's Website: https://www.nu.edu/
School's Accreditation: Western Association of Schools and Colleges (WASC)
School's Values and Mission Statement: https://www.nu.edu/OurUniversity/TheUniversity/OurMission.html
School's Motto: Discendo Vivimus – "We Live Through Learning"
School's Mascot: None
School's Colors: Blue and Light Gray