Miami University – Ranking, Notable Alumni and Majors
Find your degree
Online College Plan is an advertising-supported site. Featured or trusted partner programs and all school search, finder, or match results are for schools that compensate us. This compensation does not influence our school rankings, resource guides, or other editorially-independent information published on this site.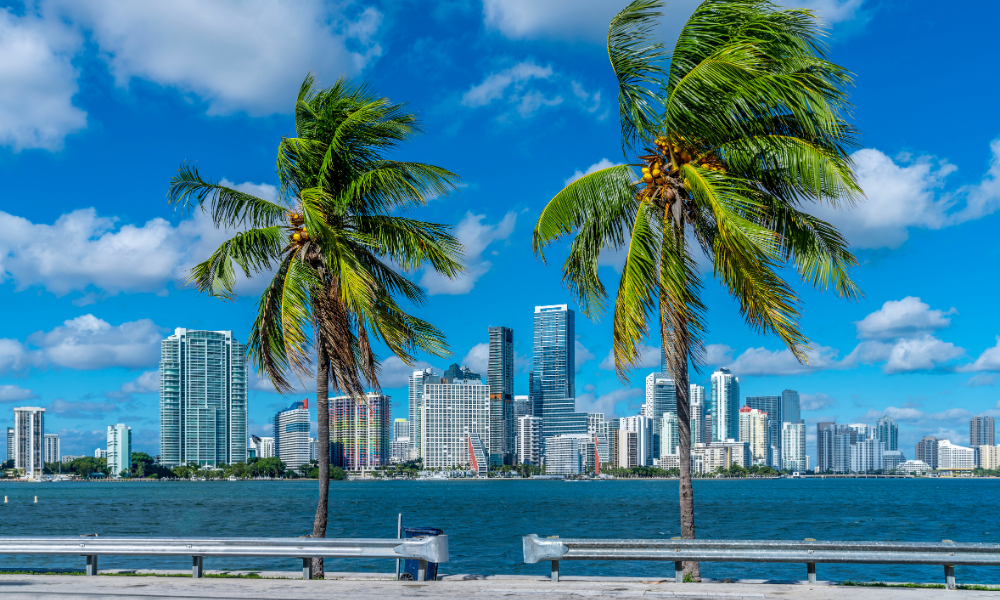 Also known as Miami of Ohio and Miami U

Miami University–which is commonly referred to as Miami of Ohio or simply as Miami U–is a public research university which is located in Oxford, Ohio, and was originally established in the year 1809. Miami University was established by an Act of Congress which was signed by President George Washington and which stated that an academic institution should be located Northwest of the Ohio River in the Miami Valley. Construction of Miami University had to be halted due to the War of 1812, but the school finally opened in 1824, with a starting class size of 20 students and a faculty of two. The university initially only offered a Bachelor of Arts degree, and the curriculum included Greek, Latin, Algebra, Geography and Roman history. Today, Miami University offers more than 100 majors, 48 minors, 2 co-majors (Environmental Science and Environmental Principles and Practices) and 14 different doctoral degrees. These are provided through the school's seven academic divisions: the College of Arts and Science; the Farmer School of Business; the College of Creative Arts; the College of Education, Health, and Society; the College of Engineering and Computing; the Graduate School; and the College of Professional Studies and Applied Sciences.
Miami University Ranked:
#4 in Top 20 Best Online Colleges in Ohio; and
#3 in Slytherin House in Top 60 Schools Sorted into Hogwarts' Houses
Featured Programs
Miami University has numerous notable alumni throughout its almost 200-year long history, such as Frederic W. Allen (Chief Justice of the Vermont Supreme Court from 1984 to 1997), James Edwin Campbell (38th Governor of Ohio), Benjamin Harrison (the 23rd President of the United States from 1889 to 1893), Benjamin Lee (theoretical physicist), Richard K. Wilson (Director of The Genome Institute, Washington University), Art Clokey (claymation artist and the creator of Gumby and Pokey), Ryan Graves (Head of Global Operations, for Uber) and Thomas Lewis Crabtree (former tight-end for the NFL Greenbay Packers) among many, many others. In addition to the notable alumni that the school has produced, the school's living alumni are active through various organizations and events such as Alumni Weekend and The Alumni Association, which has active chapters in more than 50 cities. Students that graduate from Miami University will be able to forge new business connections and receive professional advice from the school's massive network of alumni, which is an excellent bonus.
Miami University Local Attractions
Not only is Miami University committed to being an excellent provider of higher learning, but the surrounding community of Oxford, Ohio, also holds appeal for many students with a variety of things to see and do, including:
The annual Oxford Kinetics Festival is a 5-hour long festival and competition for the creative building of kinetic contraptions and art installations. Each year has a different overarching theme, and the weeks leading up to the festival itself the organization that runs the festival offers numerous workshops and classes.
The Oxford Community Arts Center is a renovated old college which now serves the surrounding communities as a theater, a ballroom, with meeting and classroom facilities as well as studios for local artists. The Oxford Community Arts Center is home to a collection of various art installations.
The TRI Community Center Complex is a popular destination for many of the residents of Oxford, Ohio. Featuring basketball courts (indoor and outdoor), a baseball diamond, tennis courts, picnic shelters, outdoor grills, outdoor pools, a skate park, a preschool playground and a school-age play structure, the Uptown Memorial Park is a fun destination regardless of your age.
Online Degrees and Programs:
Miami University not only provides a quality education to its on-campus students, but also provides distance learning students with a selection of high-quality online degree programs, such as:
Associate in Applied Science in Prekindergarten Education
Bachelor of Science in Commerce
Bachelor of Science / Bachelor of Art in Liberal Studies
Bachelor of Science in Commerce
Master of Science in Criminal Justice
What Makes the School Unique: Greek Life and Student Organizations
Miami University has a large and highly active Greek life, with 21 active sorority chapters and 30 active fraternity chapters. Miami is nicknamed as "the Mother of Fraternities" due to the number of fraternities that started on its campus: Beta Theta Pi (established 1839), Phi Delta Theta (established 1848), Sigma Chi (established 1855) and Phi Kappa Tau (established 1906). The first fraternity chapter on the campus was Alpha Delta Phi (established 1832) and the first sorority chapter on campus was Delta Zeta (established 1902). In addition to the university's Greek life, the school is home to more than 400 active student-run organizationsas. The Miami University Men's Glee Clubwhich is university's oldest and longest-running student organization, having been founded in 1907–and the student-run newspaper, the Miami Student,which was founded in 1826 and claims to be the oldest university newspaper in the United States.
Miami University Notable Alumni
Among Miami University notable alumni we find Benjamin Harrison, 23rd President of the United States, Paul Ryan, 54th Speaker of the US House of Representatives, and Maria Cantwell and Mike DeWine, who are both US Senators.
Other School Facts:
Miami University consistently receives high marks for its beautiful campus. Newsweek rated Miami in 19th place in its 2012 list of the Most Beautiful Schools. In addition to this, prolific poet Robert Frost described the school's campus as being "the most beautiful campus that ever there was." In addition to having a breathtaking campus, Miami University's campus is also home to several Historically-important landmarks and buildings, such as:
William Holmes McGuffey Museum (which is a National Historic Landmark);
Zachariah Price Dewitt Cabin (which is listed on the National Register of Historic Places);
Elliott and Stoddard Halls (which are the oldest dormitories in use in the state of Ohio);
Langstroth Cottage (which is a National Historic Landmark);
Old Manse–which is home to the University Honors Program–Presbyterian Parsonage (which is listed in the Historic American Buildings Survey) and;
Simpson-Shade Guest House (which is listed in the Historic American Buildings Survey)
Because of the historical and aesthetic aspects of the university's campus, it is strongly encouraged that even Miami University's population of distance learning students should strive to visit the campus at least once to witness it for themselves.
Miami University's Website: https://www.miamioh.edu/
Miami University's Accreditation: The Higher Learning Commission (HLC)
Miami University's Values and Mission Statement: https://miamioh.edu/about-miami/leadership/president/mission-goals/
Miami University's Motto: Prodesse Quam Conspici – "To Accomplish Rather Than to Be Conspicuous"
Miami University's Mascot: Swoop the RedHawk
Miami University's Colors: Red and White