Loma Linda University – Medical School, Hospital and Ranking
Find your degree
Online College Plan is an advertising-supported site. Featured or trusted partner programs and all school search, finder, or match results are for schools that compensate us. This compensation does not influence our school rankings, resource guides, or other editorially-independent information published on this site.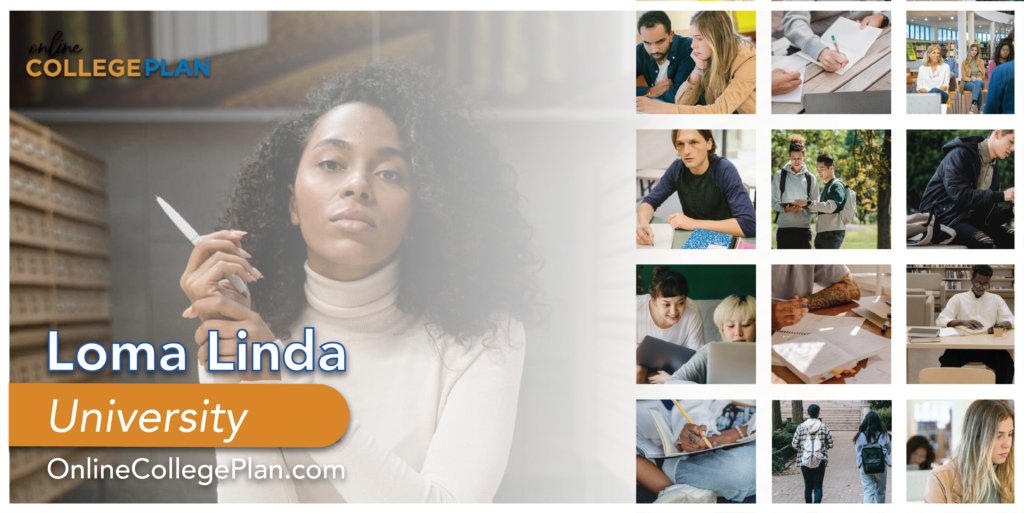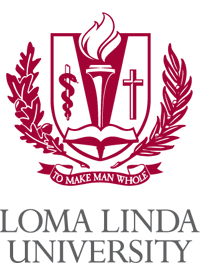 Loma Linda University was founded in 1905 by the Seventh-day Adventist Church. It is a private, church-affiliated, co-ed, health sciences university in Loma Linda, California. Enrollment as of Fall 2015 was 4,512, with 1,624 full-time faculty employed.
Loma Linda University is one of the leading health-sciences educational institutions and hospitals in the United States. Since it was founded, the university and medical center have grown to be exemplary providers of patients and pioneers of medical treatments that save lives every year.
View more top schools in our top 100 ranking of the best online colleges.
Featured Programs
Loma Linda offers 107 degree and certificate programs in the Schools of:
Loma Linda University also offers a significant number of its programs online. The school utilizes Canvas for its Web-based classes. The following courses of study are offered online:
The following distance education programs are offered by Loma Linda University:
School of Allied Health Professions
Cardiac Electrophysiology Tech.
Computed Tomography (CT)
Health Care Administration
Health Informatics
Imaging Informatics
Nutritional Care Management
Occupational Therapy
Radiation Sciences
Radiologic Tech. A.P.
Radiologist Assistant
Rehabilitation Technician
Respiratory Care
Speech-Language Pathology
School of Dentistry
School of Nursing
School of Public Health
Health Education
Health Education
Lifestyle Intervention
Lifestyle Medicine
Population Medicine
School of Religion
Denominational Studies for Chaplains
How Students Feel About Loma Linda
In a student survey of 378 participants, two-thirds of the students ranked the school as either Excellent or Above Average. Nearly one-third felt the school was adequate, while a mere handful – less than 3 dozen – felt like the school needed serious improvements.
When asked for their comments, several noted that the cost of the school was terrific considering that the degrees earned from Loma Linda are considered very valuable to have earned, particularly in the medical community. Many of the students had already earned their associate degrees and were on their way to obtaining their bachelor's degrees. A recent graduate commented the courseload was as expected and that the professors were passionate, knowledgeable, and experienced which enhanced their learning experience.
Many of the comments from students who ranked the school low were due to the fact that there is no drugs or alcohol allowed on-campus. Students were also dismayed that most of the other students and even the surrounding town had very little "party life" to it. Students are more than welcome to their opinions, but those serious about obtaining a degree may not see these reasons adequate for ranking the entire school poor, but more as a perk of attending LLU.
Other School Facts:
Loma Linda University Website: https://home.llu.edu/
Facebook: https://www.facebook.com/LLUHealth/
Twitter: https://twitter.com/LLUHealth
LLU Motto: To Make Man Whole
Loma Linda University's Mission: To continue the teaching and healing ministry of Jesus Christ
School Colors: Purple and Gold
More About Loma Linda, California:
Loma Linda is a small town near San Bernardino, Redlands, and Riverside. While the town itself may not have a lot of tourist attractions, there is still plenty to do in the surrounding areas when visiting or during some downtime while attending Loma Linda University. Nature lovers can enjoy the Hulda Crooks Park in Loma Linda or Mount Rubidoux Park in Riverside. Also, there is the San Bernardino National Forest and University of California Riverside Botanic Gardens to visit.
The young and young at heart folks can enjoy Redlands' Splash Kingdom or SB Raceway Indoor Karting in San Bernardino. Fiesta Village in nearby Colton promises fun for the entire family and the original McDonald's site and Museum in San Bernardino is bound to be fun or interesting for most age groups.
In Redlands, you could enjoy fine outdoor entertainment at the Redlands Bowl and enjoy the Lincoln Memorial Shrine which is located across the street from it. The Fox Performing Arts Center in Riverside or maybe the San Bernardino County Museum in Redlands could be more of your taste. Regardless, there is plenty in the surrounding areas to explore and enjoy – when not studying, of course.