Will I be able to find a job with an online tuition-free degree?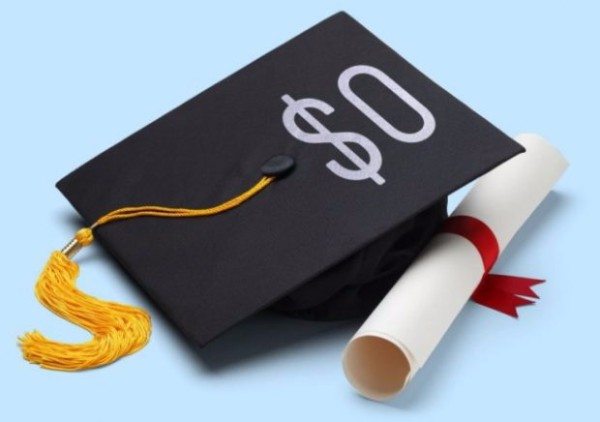 Find your degree
Online College Plan is an advertising-supported site. Featured or trusted partner programs and all school search, finder, or match results are for schools that compensate us. This compensation does not influence our school rankings, resource guides, or other editorially-independent information published on this site.
You will definitely be able to find a job with an online tuition-free degree. Online degrees have been steadily gaining not only popularity but credibility, since their inception. An online degree holds the same weight as the one you would traditionally receive, and next to none of them specify on the diploma that it was earned online. Additionally, your degree doesn't disclose any financial aid you may have received. Reputable schools offer free tuition programs; as long as you pursue your degree at an accredited institution, it will hold its weight and help you secure a career in your chosen field.
Earning a free degree online will be just as useful and credible as any traditional on-campus degree, as well as a degree that you would have had to pay for. These degrees often come from the same schools as a traditional and paid-for degree because many reputable colleges and universities are offering free-tuition programs to students who qualify. Among them are several Ivy League Universities like Brown, Columbia, Yale, and even Harvard University. These schools have begun to offer full-ride scholarships to students with families making less than $60,000 annually. These grants are meant to cover 98-100% of a student's tuition costs. In some instances, nominal fees will remain. It will not disclose on your diploma, or even in your transcripts that you didn't pay for your degree; even if it did disclose this information, that is no basis for any kind of discrimination whether that is for continuing your education or applying for a job.
As long as your degree comes from an accredited institution of higher learning, and is relevant to your chosen field, it should make for a smooth transition into your professional life. On your diploma, similarly to how it will not disclose that it was received online, it won't disclose the amount of financial aid you received, or that you earned your degree without paying any tuition. Furthermore, it is unlikely and illegal for a potential employer to discriminate against you for your socioeconomic background or current financial status. If your potential employer were to find out that you received your degree tuition-free, there is no reason that would hinder you from securing the position you're going after.
Featured Programs
One huge way that a tuition free degree may benefit you is that you will not have student loans dragging your credit score into the trenches. Many employers will do a credit check on potential candidates. While bad credit doesn't exclude you from a certain job, and employers are more likely to be understanding about something like student debt, poor credit can influence an employer's perception of your responsibility. Additionally, if you are trying to start a career in some financial field, bad credit is more likely to get in your way. By keeping yourself free of student loans by obtaining this tuition-free education, you're keeping your credit score up which can inadvertently benefit you while applying for jobs.