How Long Does It Take To Get A PhD In Nursing?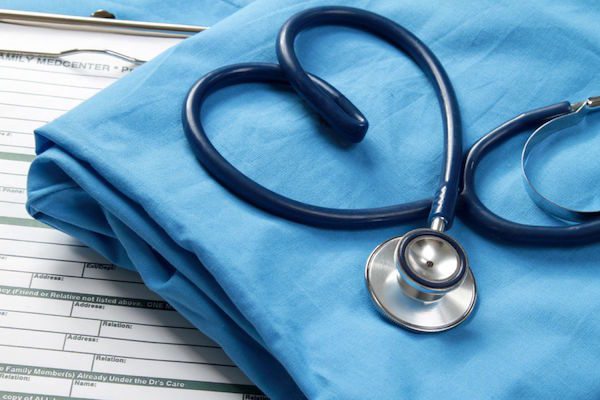 Find your degree
Online College Plan is an advertising-supported site. Featured or trusted partner programs and all school search, finder, or match results are for schools that compensate us. This compensation does not influence our school rankings, resource guides, or other editorially-independent information published on this site.
Are you considering pursuing your PhD in Nursing? How long will it take to earn this degree? Find out in this article.
When you decide to advance your career by advancing your education, chances are that you're already aware of how great of an investment that will be for your future, and you're also aware that it will likely be a lengthy one. A Doctor of Philosophy, commonly known as a Ph.D., is the highest academic achievement one can obtain in our country's education system, which means that it also takes the longest to complete. From the day you enroll in college for the first time to the day that you walk across a commencement stage for the final time, it typically takes eight years.
A Doctor of Philosophy degree takes roughly 8.2 years to earn, so about twice as long as it would take to earn a Bachelor's degree from start to finish. However, there are several factors that can lead to you earning that degree in a shorter or longer amount of time based on your needs, goals, and decisions. There are several different ways that you could alter the pace of earning your degree, such as pursuing an accelerated program or choosing to study at a slower part-time pace. Because of the diverse options that exist, there is no clear-cut answer to the question of 'how long does it take to get a PhD?'
The best way to figure out exactly how long it takes to get a Ph.D. in Nursing is to think about the process. The first step in this field, as well as any, is to get your undergraduate education. In nursing, there is also the added step of obtaining licensure as a Registered Nurse. The typical process is to start with an ADN or an Associate Degree in Nursing in order to become an RN, which usually takes about two years. From there, many nurses start working as they work on earning a Bachelor's degree. A Bachelor of Science in Nursing is typically referred to as a BSN.
RN to BSN programs are offered at colleges all over America. You can choose to study in person or online. The online option is exceedingly common so that nurses can continue working as they study. Some such programs can be completed in as little as 12 to 18 months, which already shaves some time off of the projected total of eight years.
Once a nurse has their BSN, that's when they can look at their next step. There are a few programs (about 170) that are structured in such a way that you can go straight from RN to MSN. Typically, a Master of Science in Nursing has to be earned before entering a doctoral-level program, but there are some that are open to applicants who hold a BSN; most of the Post-BSN degree tracks are for students who want to pursue a Doctor of Nursing Practice rather than a Ph.D., though. MSN programs offered at a distance also have accelerated options that can be completed in just one year as opposed to the usual 2 to 3.
Nursing PhD programs are also available online from some of the top nursing schools, many of which feature similar accelerated tracks. Depending on your determination, it is entirely possible to earn a Ph.D. in Nursing in less than eight years.