Housatonic Community College – Courses and Financial Aid
Find your degree
Online College Plan is an advertising-supported site. Featured or trusted partner programs and all school search, finder, or match results are for schools that compensate us. This compensation does not influence our school rankings, resource guides, or other editorially-independent information published on this site.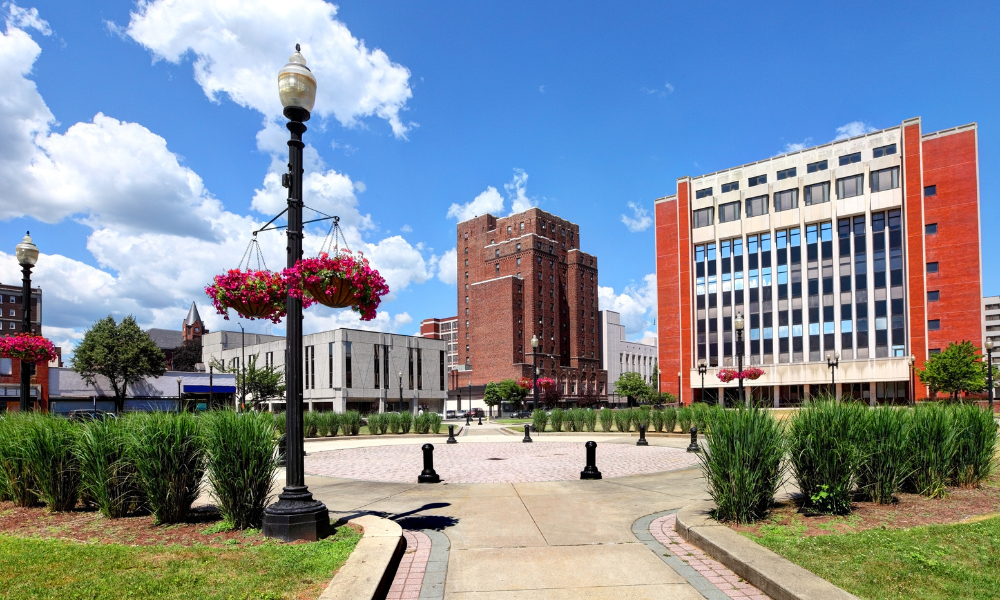 Housatonic Community College is a two-year public community college in Bridgeport, Connecticut. It's part of a twelve-school system governed by the Connecticut Board of Regents for Higher Education.
You may also find our top 100 ranking of the best online colleges helpful.
History of Housatonic Community College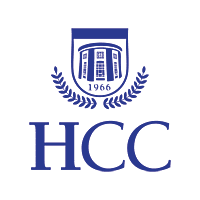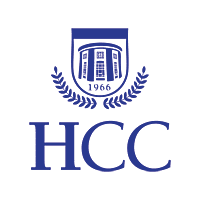 Housatonic Community College began in 1966, originally as a branch of Norwalk Community College. In its first semester, it had 378 students.
Featured Programs
The next year, HCC broke with Norwalk and became an independent institution. Housatonic grew out of several temporary facilities in Stratford over the next few years and moved to Bridgeport in 1971. It leased the Singer Metric Building at 510 Barnum Ave and ended up staying there for almost three decades. As the school grew and added more programming, it changed its name to Housatonic Community-Technical College because of the premium technical education it offered its students. It also needed a permanent residence, and in 1993, bonding was approved to buy a former mall on Lafayette Boulevard. By 1997 HCC had grown seven-fold to approximately 2,700 students and moved into its new residence in January of that year.
In 2006, the school constructed new buildings for classrooms, activities, a bigger bookstore, and more, These added spaces/buildings and the new services offered within them drew in larger and larger amounts of students, as well as community presence and activity. By 2011, the school's enrollment had more than doubled since 1997, to just under 6,000 students.
More recently, the Connecticut Legislature voted to open an Advanced Manufacturing Center in what is now known as Lafayette Hall, in the hopes of stimulating economic growth and creating new jobs. In 2014, HCC captured federal funding for programs in Healthcare and Information Technology to build out its Advanced Manufacturing Center training. Finally, in 2015 and 2016, HCC started construction on new facilities, including a welcoming center, new cafeteria, computer classrooms, a Metrology lab, and studio space. Additions were made to existing labs, including 3D printing machines at the Advanced Manufacturing Center, to prepare Housatonic students for the next wave of manufacturing.
HCC Curriculum
Housatonic offers Associate Degrees in Accounting, Advanced Manufacturing, Aviation Maintenance, Banking, Business Administration, Technology Studies, Computer Information Systems, Criminal Justice, Early Childhood Education, Fine Arts, General Studies, Graphic Design, Human Services, Liberal Arts & Sciences, Medical Assisting, Nursing, Occupational Therapy Assisting, Paramedic Studies, Pathway to Teaching Careers, Physical Therapy Assisting, Psychology and Theater Arts. In addition, students can earn certifications in Accounting for Small Business, Bartending, Customer Service / Marketing, EKG, EMT, Retail Banking, Small Business Management / Entrepreneurship, PC Applications, Personal Computer Repair Technology, Personal Training, Web Design Technology, Corrections, Criminal Investigation and Police Management and Administration and more.
Additionally, HCC's Continuing Education department offers close to 100 enrichment courses each semester This includes programs like Zumba exercise, Boating safety and essentials, Grant writing, among many others. HCC gives students of all interests the option to pay for individual classes, programs and certifications, which you can learn more about here.
HCC is a proud Achieving the Dream institution.
Explore Bridgeport, Connecticut
HCC's home, Bridgeport, is the largest city in Connecticut. It has an estimated population of 147,000. Before the English came to Bridgeport in the mid 17th century, it was home to the Paugussett tribe. Bridgeport is a city that's reinvented itself throughout its history. Under English colonial rule, it began as a whaling, trading, and shipbuilding city. As America became more interconnected, Bridgeport helped make the Housatonic Railroad, connecting it to larger railroad hubs in New York and New Haven. This development led to the breakneck industrialization of Bridgeport. Manufacturing jobs boomed for a time, but once they left, Bridgeport transitioned into a finance, office, and service town. Its factories, offices, and warehouses are being converted into residential and redeveloped for new uses.
Bridgeport boasts The Adventure Park, Connecticut's first zip-lining and tree climbing park, The Barnum Museum, a circus museum opened by former Bridgeport resident P.T. Barnum in 1893, a bustling boardwalk on the Pequonnock River on the northern mouth of the Long Island sound, and much, much more.
Bridgeport is also known as "The Park City". Its two largest parks, Seaside and Beardsley were designed by Frederick Law Olmsted, the creator of Central Park. For theater, music, and sports, residents have access to the Downtown Cabaret Theatre, Playhouse on the Green, Klein Memorial Auditorium, and the Webster Bank Arena, home to NCAA basketball and hockey, as well as The Ballpark at Harbor Yard, which hosts the Bridgeport Bluefish.
HCC is home to the Housatonic Museum of Art and Sculpture Garden. There are nearly 4000 works in HCC's collection, with 1700 displayed in its museum. The museum is also a cultural touchstone, with lectures, demonstrations, and shifting exhibitions in its Burt Chernow Galleries.
What Makes HCC Unique: Low Tuition and Increased Cooperation with Larger Institutions
Community College tuition in Connecticut is approximately $3,740 for in-state residents, but dependent on a range of factors. However, Connecticut is considering making its education free to residents in the coming years, following in the footsteps of proposals in neighboring states like New York and Rhode Island. Connecticut state Rep. Matt Lesser, (D-Middletown), recently proposed a bill to make a debt-free program for in-state students that attend public colleges.
Connecticut is looking to reduce higher education costs by limiting duplication between institutions. One effect of this is trying to have two and four-year schools were together closely to give students access to resources, classes, and degrees at other Connecticut schools. As the state figures out how to accomplish these goals, Southern Connecticut State University is running a pilot program with HCC in which they collaborate to share professors and resources between their students and institutions. "We're certainly supportive of this idea (two and four-year schools working together) and are actively seeking new ways to make the path to a college degree more accessible for a wider pool of students," said Joe Bertolino, SCSU's President, on the collaboration.
HCC Accreditation:
HCC is accredited by the Connecticut Board of Regents for Higher Education and the New England Association of Schools and Colleges, Inc. (NEASC)
HCC Mission Statement:
"Housatonic Community College, through a collaborative, learner-centered, technology-rich, and stimulating educational environment, empowers all individuals to develop to their full potential as lifelong learners. As a knowledgeable and dedicated faculty and staff, we inspire students to contribute responsibly to our dynamic regional and global society."
HCC Mascot:
Housatonic Hawks
HCC Colors:
Blue and White