Career Profile: Financial Controller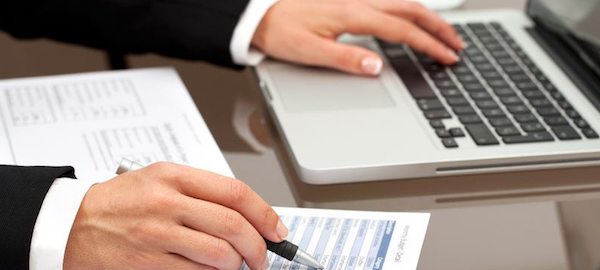 Find your degree
Online College Plan is an advertising-supported site. Featured or trusted partner programs and all school search, finder, or match results are for schools that compensate us. This compensation does not influence our school rankings, resource guides, or other editorially-independent information published on this site.
What is a Financial Controller?
A financial controller is the person that oversees, manages, or maintains all of the accounting operations of a particular company. Other departments that fall under their control are budgeting, auditing, bookkeeping, and any other portion of a company that deals with the company's finances. Almost every company employs someone to do this job, from architecture to retail. Financial controllers handle payroll, and directly manage a group of employees and sometimes a group of departments depending on the size and specific needs of a business. They also work closely with the Human Resources department, or HR, at their place of work because financial controllers oversee payroll and may have a role in the hiring process, to make sure that economic goals are being met. Financial controllers need to have a working knowledge of all of the company's policies and their revenue information. Strong communication skills are an essential part of this job because you would be dealing every day with a group of employees and working alongside them to make sure that things were running smoothly and according to the plans and budget in place. Math and problem-solving skills are also vital components.
Financial Controller Responsibilities
Because this is a management position, there are a lot of responsibilities associated with it. As a financial controller, you would be responsible for maintaining documentation of all of the financial information for a company. This includes the budget, sales targets, expenditures, payroll, and more. You would also be responsible for the organizational structure of the accounting department of a business, and in some cases, several other units. Once that structure was in place, you would need to oversee operations and make sure that all employees were functioning in their positions in a way that is effective according to the current company goals. You would be responsible for making sure that all accounts payable and accounts receivable are dealt with promptly, you would maintain the chart of accounts for a business, process the payroll, and keep a careful record of these transactions with the provided software or method, and a healthy filing system. You would be responsible for preparing reports, and sometimes presenting them, to the CFO, CEO, and more. You would be responsible for making sure that all taxes are being filed correctly and on time, and that your company was in compliance with all local or federal regulations. At a smaller company, like a startup, the financial controller takes on the position of the CFO or chief financial officer.
Financial Controller Salary Information
The median salary for a financial controller is $80,194 per year. Some earn as little as $52,450, and some make as much as $120,213. Depending on the policies of your particular business, there could also be bonuses, profit sharing opportunities, and commissions. This job has a very high satisfaction rate, and experience is a significant factor in higher pay. Specific skills that positively affect earnings include forecasting and budget analysis.
Featured Programs
Financial Controller Qualifications
A Bachelors degree in Accounting is the academic background that you need in order to qualify for this position. An accounting degree would give you all of the tools that you need to manage and maintain the financial departments for a company. You could also make sure to select electives that prepare you even more for managerial work to increase your hireability.