Duke University – Ranking and Majors
Find your degree
Online College Plan is an advertising-supported site. Featured or trusted partner programs and all school search, finder, or match results are for schools that compensate us. This compensation does not influence our school rankings, resource guides, or other editorially-independent information published on this site.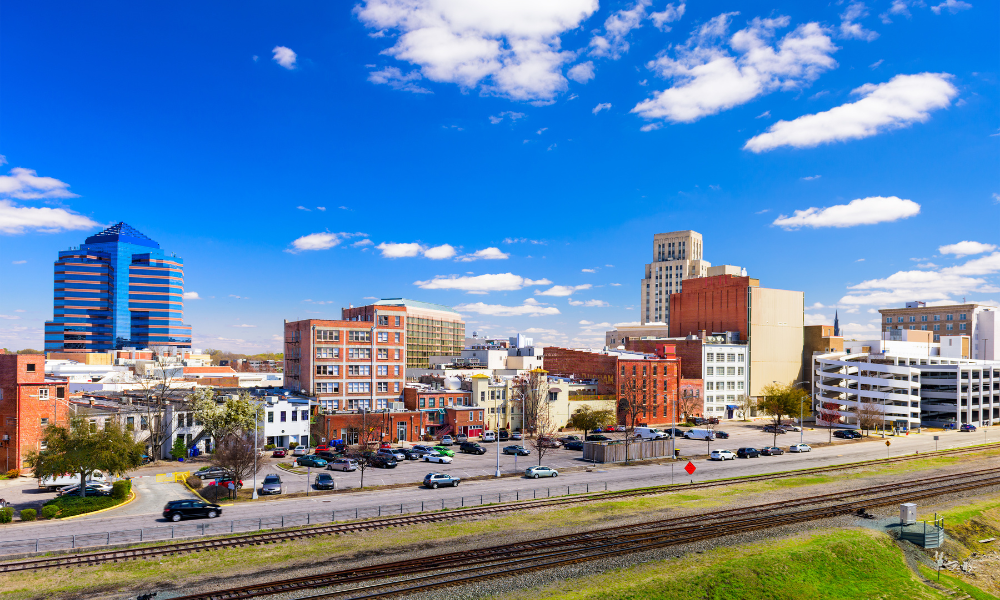 History of Duke University
Duke University in Durham, North Carolina is a private research university with roots dating back to the year 1838. A group of Methodists and Quakers founded Brown's Schoolhouse in what is now the town of Trinity. In 1941 the school changed names to the Union Institute Academy, then later in 1851 to Normal College, and then Trinity College in 1859. The college moved to Durham in 1892, due largely to donations by Julian S. Carr and Washington Duke. Carr had donated the land for the original Durham campus and Duke at the same time donated $85,000. In each of the years 1896, 1899, and 1900 Washington Duke donated $100,000 with the stipulation that the school opened its doors to women as well as men.
We Ranked Duke University:
#10 in Top 50 Online Colleges with the Highest Student Satisfaction,
#9 in The 25 Best MBA in Entrepreneurship Programs,
#3 in Top 20 Best Online Colleges Near Charlotte; and
#3 in Top 20 Best Online Colleges in North Carolina.
Featured Programs

Duke University also appears on our list of Tuition-Free Online Colleges and Online Degree Programs.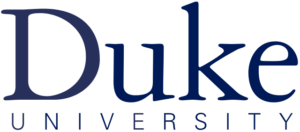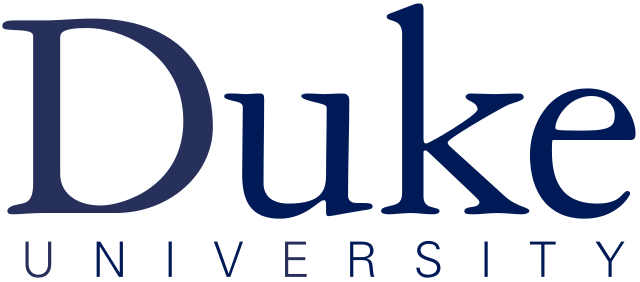 James B. Duke established The Duke Endowment with a $40 million trust fund. The income from the fund was to be distributed among several institutions, one of which was Trinity College. In honor of the Duke family's generosity to the school and to distinguish it from others who bore the Trinity name, William Preston Few, who was serving as Trinity's president, suggested renaming to Duke University. At first, James B. Duke was not fond of the idea of a university bearing his name, feeling it would be considered to be self-serving. Eventually, he accepted Few's proposal to rename the school as a memorial to his father.
Welcome to Durham, North Carolina
When visiting or going to school in Durham, what kind of things can you go and do in your downtime? Durham is rich in history which makes it an interesting city with plenty of different historical sites and museums to check out. Before you leave the university grounds, please be sure to check out the Duke University Chapel, Duke Lemur Center, and the Sarah P. Duke Gardens.
The American Tobacco Historic District is considered a must-see by locals and tourists alike. Many have commented on the unique walkways and great places to stop and grab a bite to eat within the district. Also, be sure to check out the Durham Bulls Athletic Park which is in the same area. There are a vast number of places to eat, drink, and shop throughout the city of Durham. You might even want to try an Escape Room, like Bull City Escape for a fun time doing something a little different.
Interesting Facts About Duke University
Duke University owns 254 buildings and 8,547 acres of land of which 7,044 is Duke Forest.
Travel + Leisure has named Duke campus as one of the most beautiful in the world.
Sarah P. Duke Gardens is a sprawling and magnificent 54 acres.
Online courses
Duke offers several degrees and certificate programs that are taught fully or partially online.
Duke University School of Nursing offers both Doctor of Nursing Practice and Master of Science in Nursing.
Duke University Pratt School of Engineering offers students the Distributed Master of Engineering Management Program
Duke Nicholas School of the Environment offers students a choice of Master of Environmental Management – Online or Duke Environmental Leadership Program.
The Fuqua School of Business offers both Cross Continent MBA as well as Global Executive MBA.
Undergraduate students are offered online courses in both statistics and writing. There are also open online courses taught at Duke University. There are also online options available for Continuing Education students and Alumni Education.
Accreditation:
Duke University is accredited by Southern Association of Colleges and Schools (SACS). Specific programs offered through Duke University may have other accreditation through organizations that specialize in that particular field.
Motto: Eruditio et Religio
Motto English translation: Knowledge and Faith
Mission Statement
"James B. Duke's founding Indenture of Duke University directed the members of the University to 'provide real leadership in the educational world' by choosing individuals of 'outstanding character, ability, and vision' to serve as its officers, trustees, and faculty; by carefully selecting students of 'character, determination and application;' and by pursuing those areas of teaching and scholarship that would 'most help to develop our resources, increase our wisdom, and promote human happiness.'
"To these ends, the mission of Duke University is to provide a superior liberal education to undergraduate students, attending not only to their intellectual growth but also to their development as adults committed to high ethical standards and full participation as leaders in their communities; to prepare future members of the learned professions for lives of skilled and ethical service by providing excellent graduate and professional education; to advance the frontiers of knowledge and contribute boldly to the international community of scholarship; to promote an intellectual environment built on a commitment to free and open inquiry; to help those who suffer, cure disease, and promote health, through sophisticated medical research and thoughtful patient care; to provide wide-ranging educational opportunities, on and beyond our campuses, for traditional students, active professionals and life-long learners using the power of information technologies; and to promote a deep appreciation for the range of human difference and potential, a sense of the obligations and rewards of citizenship, and a commitment to learning, freedom and truth.
"By pursuing these objectives with vision and integrity, Duke University seeks to engage the mind, elevate the spirit, and stimulate the best effort of all who are associated with the University; to contribute in diverse ways to the local community, the state, the nation and the world; and to attain and maintain a place of real leadership in all that we do."
-approved by Duke University Board of Trustees 10-01-1994 and revised on 02-23-2001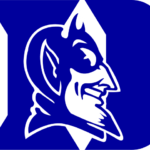 Mascot/Athletic Nickname: Blue Devil(s)
School Colors: Duke Blue & White
For more information or to connect with Duke University:
Duke University's Website: https://www.duke.edu/
Facebook: https://www.facebook.com/DukeUniv
Twitter: https://twitter.com/dukeu