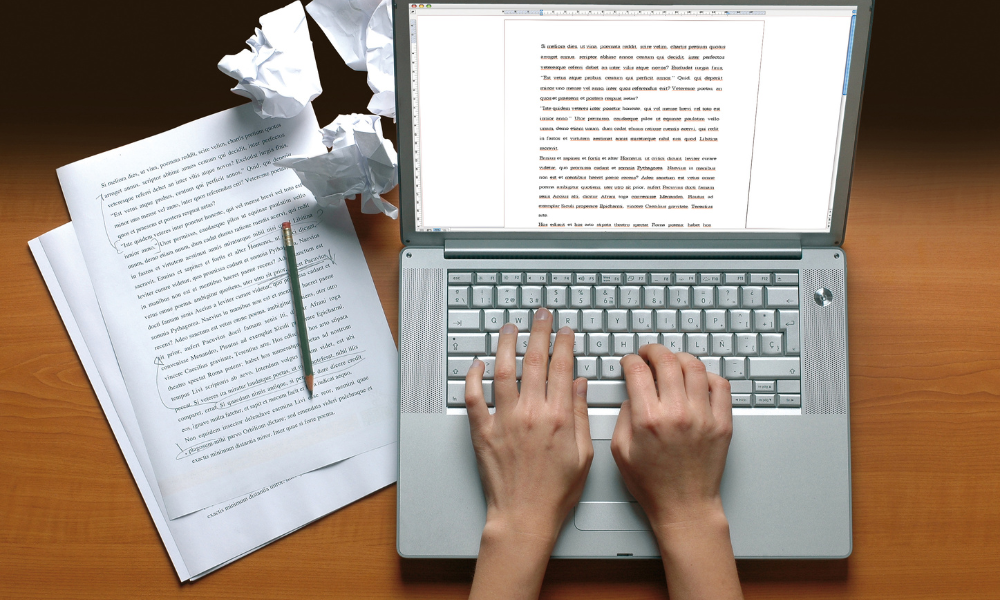 Find your degree
Online College Plan is an advertising-supported site. Featured or trusted partner programs and all school search, finder, or match results are for schools that compensate us. This compensation does not influence our school rankings, resource guides, or other editorially-independent information published on this site.
When you receive an online bachelors degree in education, you may have a vision of you career that includes schools, bureaucracy, government, or non-profit work. But some education majors are best suited to writing. While an education degree isn't required to write, the skills learned in these majors and traits that lead individuals to pursue education degrees often overlap.
Before you embark on a writing (or any) career, you'll probably want to earn a degree. An education degree has myriad applications, but choosing a program that's a good fit can be difficult. Here's a guide that will help you choose where to earn an online bachelors degree in education.
Reading comprehension is a major part of education degree programs, and strong, competent readers are far more likely to produce compelling, highly demanded writing. Today, writers are able to work in advertising, publishing, print media, digital media, music, blogging and marketing all from home. They develop contacts and colleagues across the globe and coordinate together to complete large projects, or work for themselves, either on paid assignments or towards releasing a longer, more personal project, like a novel, or a non-fiction book.
Featured Programs
For people who are interested in an education degree but prefer solitary, assignment-based work, writers often work independently. Being a writer who works for clients to produce content allows flexibility most professionals don't enjoy. It can also be a lonely, difficult job to do, especially for those dependent on client patronage. Writers often struggle to find consistent, lucrative work, and may find themselves working other part-time jobs to compensate. However, if you're looking to continue you education and work towards career goals, taking on freelance writing work can be a very useful bridge to more stable work.
Many people get into education because they're passionate about changing the field. But whether you're working in a classroom or helping to shape governmental education policy, you're likely to find the system will change you before you change it. However, through journalism and feature writing, writers have been able to expose serious educational issues, and move the conversations around them in a way that creates real change.
Writers can go on to work as editors, copywriters, publishers, content managers and much, much more. With a degree in education and significant writing experience (or a passion for writing and reading), you might consider teaching English or Language Arts.
There are many kinds of writing you can do, but some directly apply to teaching and education. For example, if you have an education degree and specialize in history, you might write for a related journal, or help construct history textbooks. This way you're still part of the education field despite not working in a classroom.
Payscale wrote that the average salary for a writer is $50,837 per year, and writers that have technical writing skills are more likely to earn more money. The U.S. Bureau of Labor Statistics said the median pay for writers was $61,240 per year, or $29.44 per hour. They predicted a 2% growth in writing positions over the next few years, with approximately 3,100 jobs added to the sector.