Career Profile: Computer Support Specialist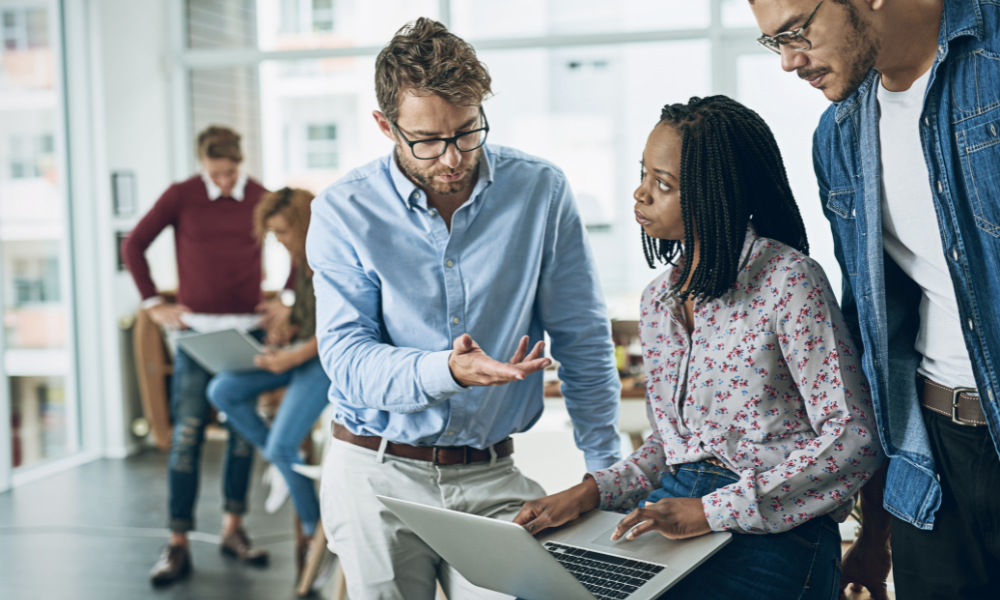 Find your degree
Online College Plan is an advertising-supported site. Featured or trusted partner programs and all school search, finder, or match results are for schools that compensate us. This compensation does not influence our school rankings, resource guides, or other editorially-independent information published on this site.
What is a Computer Support Specialist?
Computer support specialists can also be called IT specialists, but you're probably most familiar with just saying tech support – that's what this job is! Your responsibilities would vary significantly based on your employer, but the bottom line is that you would need to make sure everyone was up and running smoothly. You would also be there to diagnose and fix any issues that a user might be having. For this job, it is possible for you to work in an office for a particular company, and providing IT support to that specific company, but there are other opportunities as well. You could work from home for some businesses like Dish, or Apple, and help provide their customers with support, and there are also different tech support call centers like for HP. A service like Geek Squad would also fall into this category. This is a great job for someone who is good with computers, good at problem-solving but is very patient.
Responsibilities
A solid summary of your responsibilities as a computer support specialist would be to do anything that your customers needed to get their technology going again. If you worked in-house at a particular company, you would be responsible for making sure that all the required software was installed and configured correctly. You would also be responsible for helping with training on how to use the computers or specific programs that fellow employees would be using. You would keep track of all of the software and hardware in the company's inventory. You would help perform backups of user computers within your firm to make sure nothing important was ever lost. You would also be responsible for troubleshooting and resolving any problems that a person was having with their computer. You would also be responsible for that if you worked providing external support. If you did external support, you would also be responsible for dealing with customers personally, usually over the phone or through a support chat client. You could be responsible for helping consumers with computers, laptops, tablets, phones, printers, scanners, cameras, and other computer components. You would need to know all about the product you were doing support for, such as an iPad if you were an Apple Technician, and a little of everything if you worked for a service like Geek Squad. You would need excellent communication skills, and a fair amount of patience, because you would likely be dealing with people who weren't necessarily tech-literate on a regular basis. You would also need strong critical thinking and problem-solving skills because troubleshooting only gets one so far when you're trying to repair someone's computer remotely. You may also have to do some desktop sharing to fix your client's computers sometimes. Regardless of where you worked, it would be your responsibility to remain up to date on relevant software and hardware, and you would need to have an understanding of what additional resources to provide if you weren't able to find the solution on your own.
Salary
This job is usually paid hourly. The yearly income of people with this job starts at $31,124 and goes up to $67,075. The average annual income of someone in this position is $42,171 a year which breaks down to $17.43 an hour. People who work as a computer support specialist also have opportunities to earn extra money from bonuses, profit sharing, and even the occasional overtime. Experience and proficiency with Help Desk have positive effects on the wages of these professionals. People don't particularly work in this position for more than twenty years; this could be due to the many advancement opportunities associated with this job.
Featured Programs
Qualifications
To qualify to work as a computer support specialist, you will need a Bachelors in Computer Science.