Can you Receive a Bachelor's Degree in Art Online?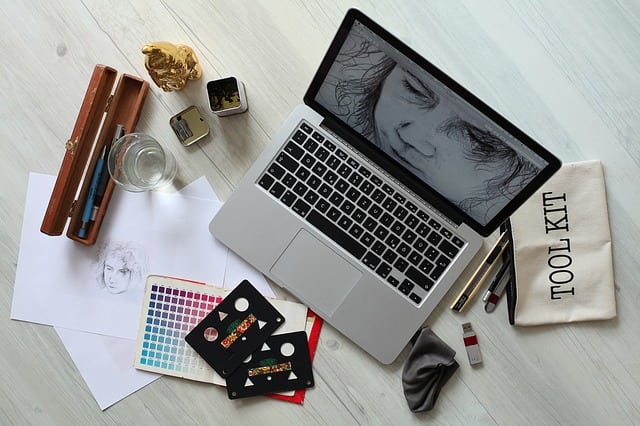 Find your degree
Online College Plan is an advertising-supported site. Featured or trusted partner programs and all school search, finder, or match results are for schools that compensate us. This compensation does not influence our school rankings, resource guides, or other editorially-independent information published on this site.
Yes, there are a wide variety of highly renowned schools that offer bachelors degrees in art in an online format. Art classes have classically been taught in studio settings, but as the digital age has opened up new mediums with endless possibilities, online art degrees have become a popular format for forward-thinking art students. There are a number of advantages to earning your bachelors degree in an online format, including:
The ability to balance employment with classes, since you can work on your classwork wherever and whenever it is most convenient for you.
Art classes demand a large time commitment, as projects can be worked on endlessly, and an online format allows you to work whenever inspiration strikes.
Digital art is in high-demand in the age of the internet, which allows your work to reach a global audience.
You will not have to pay for room and board, which decreases total expenses for your degree.
Many great schools have become aware of these advantages and are investing into their online art programs. For a list of the top online bachelors degrees in art, check out our ranking of the Top 10 Online Bachelor's Degrees in Art. If any of the schools on our list pique your interest, be sure to follow the links to their website and request more information. There are some resources that a campus provides which cannot be reproduced online, so there are some things that an online art student will have to provide for themselves, which are:
A stable, high-speed internet connection
A relatively new computer that is compatible with your program's software
A studio with necessary art supplies
System specifications differ by program, so you should be sure to ask about whether or not you will have to invest in your home setup. Most schools offer multi-platform support for their art classes, so that you can access course content using Mac OS X, iOS, Windows, or Android operating systems. Fortunately, every program has technical support helpers available for their students whenever they require. If you are still unsure about whether or not an online art degree is the right path for you, be sure to check out our article that goes into detail about the Pros and Cons of Online College. Classwork for online art courses are often completed using software which have become staples of digital design. The software programs that you will be able to gain a high-level of command of include:
Adobe Creative Suite programs: Photoshop, Lightroom, Illustrator, InDesign, and others
FinalCut Pro
GNU Image Manipulation Program (GIMP)
Inkscape
CorelDRAW
Honing your technical skills with these programs are valuable workplace skills in almost any business setting, as art students will have the skills to communicate ideas and promote companies and products. Digital art is increasingly becoming the most sought-after medium for advertising, which opens up a wide range of job opportunities for graduates with online art degrees. If any of the schools on our list of the Top 10 Online Bachelor's Degrees in Art might be able to help you on your path to your desired career, be sure to visit their website and request more information.