Can I work at my current job while completing an online medical coding training program?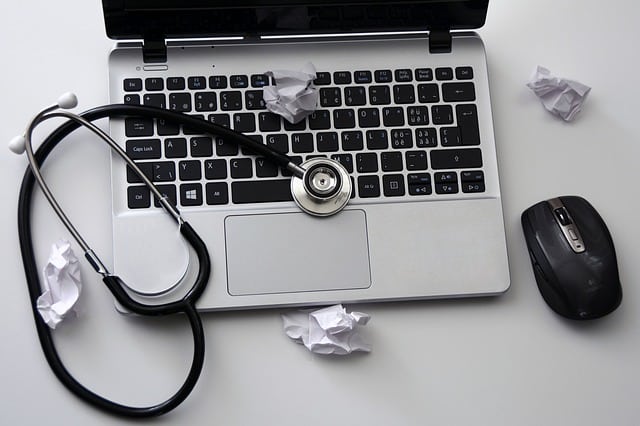 Find your degree
Online College Plan is an advertising-supported site. Featured or trusted partner programs and all school search, finder, or match results are for schools that compensate us. This compensation does not influence our school rankings, resource guides, or other editorially-independent information published on this site.
Yes, online medical coding training programs are designed to give working professionals the schedule flexibility they require to work towards their certificate while maintaining their current job. Some of the ways that online formats accommodate the schedules of working professionals is by offering:
Asynchronous class schedules, which allow students to take classes whenever is most convenient, instead of synchronous class schedules that require students to be online at the same time as their professor
Part-time student accommodation, which allows students to take smaller credit loads so that they can work towards their certificate at their own pace
Online proctored exams, which allow students to take their exams from the comfort of their home, instead of commuting to campus
While online formats help students by offering highly flexible class and exam scheduling, there are some aspects of a classroom education that cannot be replicated online. If you are unsure about whether or not you will get the most out of an online education, check out our article that goes into detail about the Pros and Cons of Online College. If an online format will be the only way to manage your current job while working towards your certification, then you will want to research some of the top online medical coding training programs. Fortunately, we took into account schedule flexibility in our ranking of the 15 Top Accredited Online Medical Billing and Coding Schools. Let's take a look at a couple of the schools that offered great schedule flexibility in our ranking.
Drexel University
Drexel University is a private research university that was founded in 1891, and is located in Philadelphia, Pennsylvania. Drexel's College of Nursing and Health Professions offers a Certificate in Medical Billing and Coding program that is a fully-online, six-course certificate program. The program is organized in to four 10-week quarters every year, (instead of the two semester system), which allows students to take more courses in a shorter amount of time. Students also have the option of spacing out their classes so that they are never taking more than one class at a time. This accommodation makes Drexel one of the most flexible universities for online medical coding training programs. Tuition at Drexel University is $58,965 per academic year. However, 99% of students received some form of financial aid.
Featured Programs
Florida A&M University
Florida Agricultural and Mechanical University is a public, historically black university that was founded in 1887, and is located in Tallahassee, Florida. The university's Division of Health Information and Information Management in the School of Allied Health Sciences offers a Medical Coding Certificate Program. The program requires the completion of nine courses, all of which are offered online. Student are allowed to complete the courses at whatever pace is right for them, though it is recommended that students take three modules of three courses, with each module lasting no more than 15 weeks. Tuition at Florida A&M is $5,785 for in-state students, and $17,725 for out-of-state students. If you would like to learn more about the field of healthcare professionals, be sure to check out our list of 30 Free Online Tools for Nursing Students and Healthcare Professionals.