Briar Cliff University – Athletics – Soccer, Football, Basketball and Softball
Find your degree
Online College Plan is an advertising-supported site. Featured or trusted partner programs and all school search, finder, or match results are for schools that compensate us. This compensation does not influence our school rankings, resource guides, or other editorially-independent information published on this site.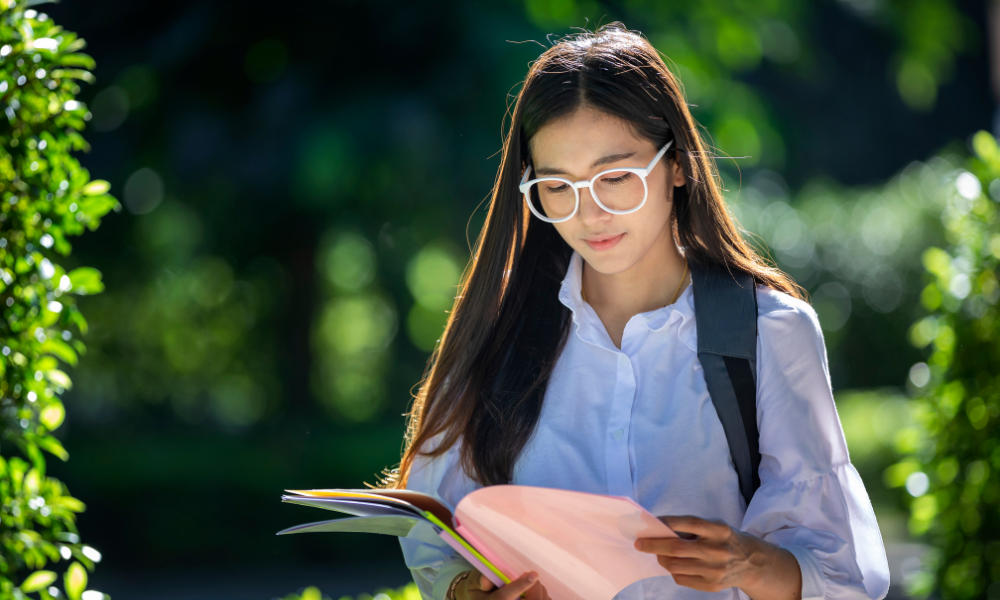 A Brief History of Briar Cliff University
Briar Cliff University was founded in 1929 by Mother Mary Dominica Wieneke, Major Superior of the Sisters of Saint Francis, and Bishop of the Sioux City Diocese, the Most Reverend Edmond Heelan. With the support of the Sioux City community and a commitment to raise $25,000, the start of Briar Cliff, which is named after the hill on which it is located, was set into motion. The college was dedicated in September of 1930 and four days later the first class of 25 women began taking classes in Heelan Hall, which was the only building on campus at the time.
Four-year programs began being offered at Briar Cliff in 1937. Having been a school for women, it was a bit of a change for the school when in 1965 the school admitted 55 men. The co-educational status was formalized the next year in 1966 and 150 male students were granted admission to Briar Cliff. In spring of 1980, the school added a BS in Nursing and later, master's programs were added in the summer of 2001. University status of the school seemed to come hand-in-hand with the master's programs, as Briar Cliff was officially a university on the first of June, 2001. The first doctorate degree wasn't introduced until 2013. Keeping with technological advances, online courses began being offered to the students of Briar Cliff in 2006.
Featured Programs
Briar Cliff University has, of course, changed, grown, and adapted to serve its growing roster of students. Some of the changes in 1948 included adding a fourth floor to the original Heelan Hall and later in 1959 the Bishop Mueller Library and Chapel of Our Lady of Grace became part of the campus. By the 1960's several changes to the residential living area occurred, including adding the Alverno, Toller, and Noonan Halls. The Newman Flanagan Center was constructed in 1982, and later in 1988 the first apartment-style living quarters were built on campus and named the Baxter-DiGiovanni Living & Learning Center.


The school is still growing and expanding and really hasn't stopped since it was founded. In the fall of 2000, Briar Cliff opened Stark Student Center which is a 43,350 square-foot building. The McCoy Arnold Center was built in 2004 with student-athletes in mind. in 2012 the school acquired the Charger Dome which is located in South Sioux City, Nebraska. In 2013 a major renovation to the main academic building, Heelan Hall was completed, adding an 8,340-foot atrium as well as a large number of state of the art labs for different studies.
In 2015, the university opened a secondary campus in Sioux City, "Briar Cliff University at Mayfair" which has a focus on graduate degree programming. The new campus has the advantage of cutting-edge health science laboratories as well as classroom space.
Sioux City, Iowa
Sioux City, Iowa lies along the border to Nebraska, which is why South Sioux City, home of the Charger Dome, is in a different state than the college campus. If you are visiting or going to school in Sioux City, you may want to know what the surrounding area has to offer as far as things to do when you aren't studying or working. Nature lovers can enjoy visiting the Dorothy Pecaut Nature Center or Stone State Park. Trinity Heights is a religious and peaceful place to visit nature and art on display. Sioux City is also home to Palmer Candy and Palmer's Old Tyme Candy Shoppe, an ideal place for chocolate lovers to visit.
You could also visit Sioux City Public Museum or Sergeant Floyd River Museum and Welcome Center; there is also a Sergeant Floyd Monument. Train enthusiasts might like the Milwaukee Railroad Museum and history buffs might like to see the Lewis and Clark Interpretive Center (photo right). Adults who are adventurous, think they have a lucky streak going, or simply want to spend some time and money being entertained can visit the Hard Rock Casino Sioux City. These are only a handful of ideas of things to do and see while in the area.
Interesting Briar Cliff University Facts
Briar Cliff is named for the hill on which it was founded, where a large patch of briars grew.
Sioux City is on the state border of Iowa, so South Sioux City is in Nebraska.
The average 2016 freshmen student GPA is 3.2
Athletics are huge at Briar Cliff. There are varsity teams in 18 different sports including soccer, football, basketball and softball
Academics and Online Courses
Undergraduates have a wide variety of subjects to study at Briar Cliff University. Programs available include the following:
Accounting
Art
Behavior Analysis
Biochemistry
Biology
Chemistry
Criminology and Criminal Justice
Elementary Education
English
Environmental Science
Graphic Design
History
Journalism and Mass Communication
Kinesiology and Human Performance
Mathematics
Medical Laboratory Science
Music
Basic Nursing
Psychology
Radiologic Technology
Secondary Education
Social Work
Sociology
Spanish
Sports Management
Theology
Writing
Graduate Programs are as follows:
Doctor of Nursing Practice
Doctor of Physical Therapy
Master of Arts in Management: Health Care Administration
Master of Arts in Management: Human Resource Management
Master of Arts in Management: Leadership
Master of Arts in Management: Sports Management
Master of Arts/Science in Kinesiology and Human Performance
Master of Science in Behavior Analysis
Master of Science in Nursing: Nurse Educator
Master of Science in Nursing: Nurse Practitioner
Online Programs Available at Briar Cliff University are:
Accounting
Business Administration
Health Sciences
Nursing (RN-BSN)
Operations Management
Social Work
Accreditation: Briar Cliff University is accredited as a degree-granting institution by the Higher Learning Commission. Also, the university is a member of the North Central Association of Colleges and Schools.
Motto: Mater Gratiae Caritas
Motto in English: Mother of Grace, Love
Mission: "Briar Cliff University is a community committed to higher education within a liberal arts and Catholic perspective. In the Franciscan tradition of service, caring and openness to all, Briar Cliff emphasizes quality education for its students, combining a broad intellectual background with career development. The University challenges its members to grow in self-awareness and in their relationships to others and to God."
Core Values: Catholic Franciscan identity, challenging academic environment, focusing on the students, culture of service to our constituents, respect for each person, appreciation of diversity, commitment to shared governance and collaborative decision-making, and innovative response to change.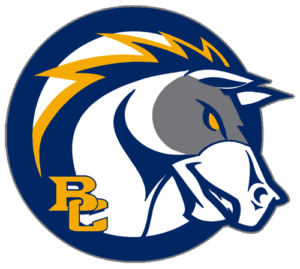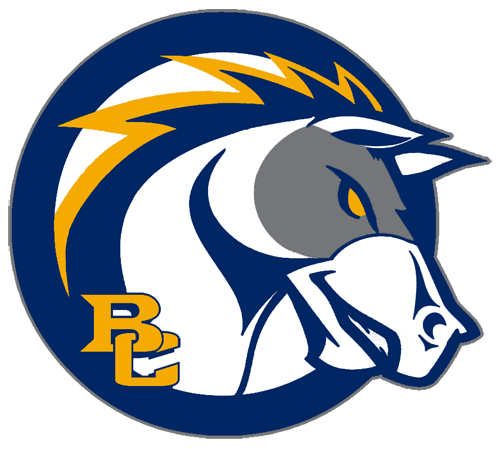 Athletic Nickname: Chargers or Briar Cliff Chargers
School Colors: Blue and Gold
Briar Cliff University's Website: https://www.briarcliff.edu/
Facebook: https://www.facebook.com/BriarCliffUniversity/
Twitter: https://twitter.com/briar_cliff