Belmont Abbey College – Athletics and Majors
Find your degree
Online College Plan is an advertising-supported site. Featured or trusted partner programs and all school search, finder, or match results are for schools that compensate us. This compensation does not influence our school rankings, resource guides, or other editorially-independent information published on this site.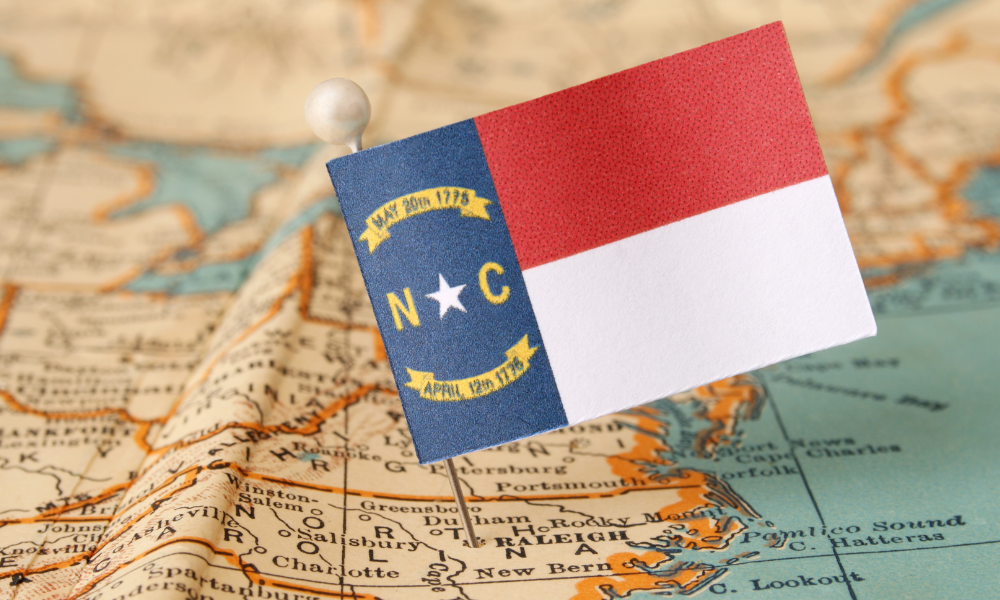 Belmont Abbey College is a private liberal arts college in Belmont, North Carolina. It's known for the beauty of its campus, affordability, and small, intimate liberal arts education. Belmont is a small town of 10,000 but located just a short drive (15 miles) away from Charlotte, North Carolina. The school was founded to give students an education prizing beauty, truth, and virtue. Belmont is based on its founder's vows to cultivate stability, witness divinity, and obey God's messages.
The History of Belmont Abbey College
Belmont Abbey College began as St. Mary's College and was the creation of Pennsylvania monks from the Saint Vincent Archabbey. The abbey upon which the school was founded began in 1876, built on donated farmland purchased with the goal of building a Catholic college in the Carolinas. Father Herman Wolfe came in April of 1876, with the two students, encompassing the entirety of the nascent college. By the fall, the student body doubled to four students. It's this steadfast perseverance and belief in the face of isolation that elevated the institution and embodies its modern incarnation.
In 1913, St. Mary's became Belmont Abbey College. From there it became a junior college (1928), a four-year school (1952), and eventually, the co-ed residential school (1972) that is recognizable today. After starting with just two male students, women now outnumber men at Belmont, 805 to 690. Many of its older buildings were designed and constructed by the monks before the 20th century began. The oldest building, the campus Monastery, is in the gripping, neo-gothic style, featuring gorgeous painted glass windows, is on The National Register of Historic Places, alongside the entire Belmont Abbey Historic District, since 1993.
Featured Programs
Today Belmont Abbey College is the only college in North Carolina affiliated with Roman Catholicism. Its religious wing is active. The Benedictine monks living in the Belmont Abbey pursued graduate studies in Chemistry, Theology, Philosophy, History, English, Meteorology, Law and Library Information Systems.
Belmont Curriculum
Belmont offers a Liberal Arts core curriculum, and then gives students options of minors or majors (in some cases both) in Accounting, Biology, Business, Chemistry, Classical Languages, Computer Studies, Criminal Justice, Economics, Education, English, Government and Political Philosophy, History, Pre-Law, Psychology, Sports Management, Theatre, Theology, and more. Many of these larger categories have more specific curriculum paths under their umbrella.
Belmont Abbey College Athletics
Belmont is a stalwart in the NCAA Division II program, featuring nine men's sports and eight women's sports. The Crusaders are part of the Conference Carolinas, competing in lacrosse, golf, tennis, track and field, basketball, baseball, softball, field hockey, soccer, volleyball, wrestling, cheerleading, cycling and more. In 2012, the Crusaders won NCAA Division II Conference Carolina titles in Women's Volleyball, Women's Soccer, and Men's Basketball.
Belmont Abbey College Tuition
While college tuition skyrockets all around the world, leaving countless young people crippled by debt, Belmont Abbey College hasn't raised the cost of its education since 2013, when it reduced it by 33%. Belmont College's president Dr. Bill Thierfelder vowed in August 2015 that tuition wouldn't go up in the next four years. "Belmont Abbey College is committed to working with parents and students to make the dream of a private college education a reality," Thierfelder said.
Belmont Abbey College Greek Life
Belmont Abbey College has a bustling Greek life, with active fraternities including Kappa Sigma and Sigma Alpha. For women, sororities include Tau Kappa Delta, Epsilon Sigma Alpha, Alpha Sigma Pi, and Delta Psi Theta. Belmont is also affiliated through inactive national fraternity chapters with Delta Tau Delta, Sigma Phi Epsilon, and Tau Kappa Epsilon.
The College's theater department stretches back to its first years, beginning in 1883. That's over a century of drama. Currently, the department produces six shows a year, including drama, comedy and musicals. The theater department (Abbey Players) culls talent from students, faculty, staff, monks, and the local community.
What Makes the School Unique: Religious Activism
Belmont Abbey College has gotten involved in several political issues, in large part reflecting its religious beliefs. In both 2007 and 2011, Belmont fought against reproductive health and abortion rights on its campus. In 2007 Belmont got rid of healthcare coverage for "abortion, contraception, and voluntary sterilization" after realizing their healthcare policy covered all three. Eight faculty members (some of whom were lifelong Catholics) filed complaints to the North Carolina Department of Insurance, the Equal Employment Opportunity Commission, and the National Women's Law Center. Amid support from some Catholic organizations, Belmont's administration said they wouldn't reinstate those aspects of health coverage.
Belmont's student newspaper, The Crusader, wrote an article pointing out the Abbey profits from the sale of contraceptives at two stores on its land. Abbott Placid Solari : "[They] are preponderantly good operations, i.e. 99 percent or more of their business is not problematic, and the employment generation and economic stimulation they provide for the community of Belmont are worth tolerating a small amount of evil. The Abbey is not willing to lease to them because they sell contraceptives but despite it."
The battle continued in 2011 when Belmont College Abbey became the first institution to sue the Obama administration over its requirement that employer health insurance plans provide contraceptives and sterilization. A judge dismissed the case because the Obama administration vowed to extend some faith-based exemptions. It later granted exemptions for religious employers, but not religious colleges, hospitals, and other charitable organizations. Belmont is still fighting in court to be allowed to refuse health services on religious grounds just like "closely held" for-profit companies like Hobby Lobby.
These battles embody an essential debate in the country, and among religious communities. In the evolving landscape of human rights, religious decrees and society, institutions like Belmont Abbey College are on the front lines of important national debates revolving around American religion and human rights.
Belmont Abbey College Website:
https://belmontabbeycollege.edu/
Belmont Abbey College Accreditation:
Belmont is accredited by the Southern Association of Colleges and Schools Commission on Colleges to award baccalaureate degrees.
Belmont Abbey College Mission Statement:
"Our mission is to educate students in the liberal arts and sciences so that in all things God may be glorified. In this endeavor, we are guided by the Catholic intellectual tradition and the Benedictine spirit of prayer and learning. Exemplifying Benedictine hospitality, we welcome a diverse body of students and provide them with an education that will enable them to lead lives of integrity, to succeed professionally, to become responsible citizens, and to be a blessing to themselves and to others."
Belmont Mascot:
The Crusader
Belmont Colors:
Crimson and Cream