Career Profile: Account Manager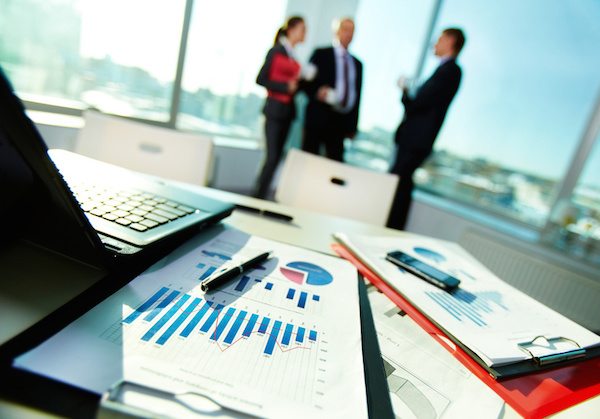 Find your degree
Online College Plan is an advertising-supported site. Featured or trusted partner programs and all school search, finder, or match results are for schools that compensate us. This compensation does not influence our school rankings, resource guides, or other editorially-independent information published on this site.
What is an Account Manager?
An account manager is someone that works in account management for customers at a particular company or someone that works in sales. Account managers are the face of the companies that they work for in a big way because they deal with customers and help to maintain the customer's relationship with the company. Account managers don't deal with the day to day maintenance of the account itself. Instead, they manage the customer interaction involved with maintaining the account. This job is like a cross between a customer service representative and a sales associate. There are several different types of company that may hire someone to fulfill this kind of position, small or large. Some different types could be a corporation, a financial institution, a government agency, or a retail store. Any business that has clients that they deal with regularly, even a cell phone company or cable provider, make use of this job. Some opportunities may require the employee to travel quite a bit, like those businesses that deal with customers on a national or global level.
Account Manager Responsibilities
The responsibilities you would have in this position vary depending on the exact type of company that you're employed with, the size of the company, and the nature of the business that they do. The primary factor that these responsibilities depend on is the nature of the accounts that a client holds. You could have one client that you were responsible for, several clients, or an entire category of clients. You would often find yourself working with branding managers or sales staff. There are a few tasks that are fairly universal regardless of the factors listed. You would need to establish budgets that were in line with the needs of the company, like budgets for customer acquisition and retention that would still keep the business on target. You would also need to establish or analyze the client's' budgets so that you could help keep them happy, but still, understand where there were opportunities to upsell. You would also need to analyze the needs of your clients in such a way that you could take advantage of any opportunities to upsell or cross-sell. For instance, if you were an account manager for Dish Network, you would need to look at your customer's history to see if they might be interested in the new television package or bundle that Dish was rolling out. You would also be responsible for handling customer complaints and solving conflicts, in order to maintain the customer relationship.
Account Manager Salary Information
The median annual range for people in this career is $96,090. On the low end, accounting managers make around $75,000 a year, and there are some accounting managers that make as much as $120,000 annually. Proficiency in analysis and reporting can lead to higher pay in this position, and there are also some opportunities for bonuses and commissions based on the policies of your employer. Payscale's ongoing poll reports that account managers have a very high satisfaction rate, averaging 5 out of 5.
Featured Programs
Account Manager Qualifications
In order to do this job, there are a few different education options for you. Some popular choices include marketing, business management, and a financial background. Graduates who earn a Bachelors degree in Accounting will have the financial knowledge they need to analyze data and make informed and effective financial decisions. To prepare yourself, even more, you can select to take elective courses in marketing or public relations.