George Burns may have said it best when he said, "You can't help getting older, but you don't have to get old." While he got his start as an entertainer at a young age, he was most successful later in life. He got his first of three stars on the Hollywood Walk of Fame at the age of 64 and even went on to win an Academy Award at the age of 80. He is just one of many people who made it big later in life. The truth is, you're never too old to start something new; you're never too old to find success.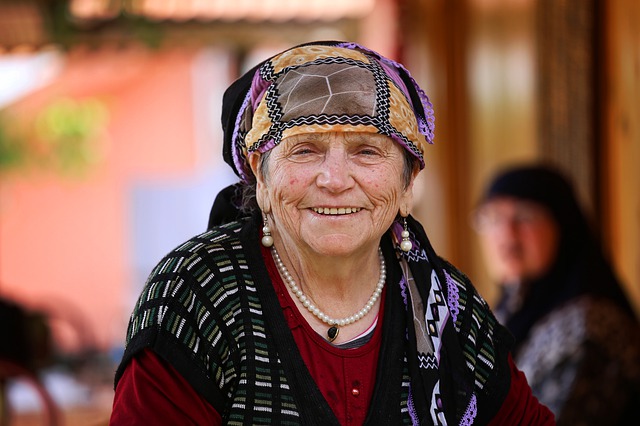 There has always been a stigma that surrounds aging as well as many stereotypes attached to the idea of getting older. There are countless products, diets, and services that all target a population afraid of "getting old." For too long, getting older has been treated negatively. Ageism is not one of the leading problems that our society is focused on, but it existed long before the term was coined in the late 1960s and still rears its ugly head in many ways. You've probably experienced it yourself. People can be seen as out of touch, frail, or less capable than they were in their youth. Sometimes older people are offered help when they don't need it, faced with hostility when seeking advice or looking for a job, treated to backhanded compliments about how they "look good" or are "tech-savvy" for their age.
The truth is that getting older is not a bad thing. Fortunately, the tides have been shifting over the past several years. Headlines pepper the internet and magazine stands every year about how "40 is the new 30" and asking "how old really is old." More seniors are going back to school and seeking new jobs than ever before. In a society that has always treated aging like an epidemic, it can become difficult to feel positive about it. It is a common problem for older people to feel like their time is running out. In this article, we're going to explore 20 people who made it big as senior citizens and show you that you're not running out of time at all.
It's Never Too Late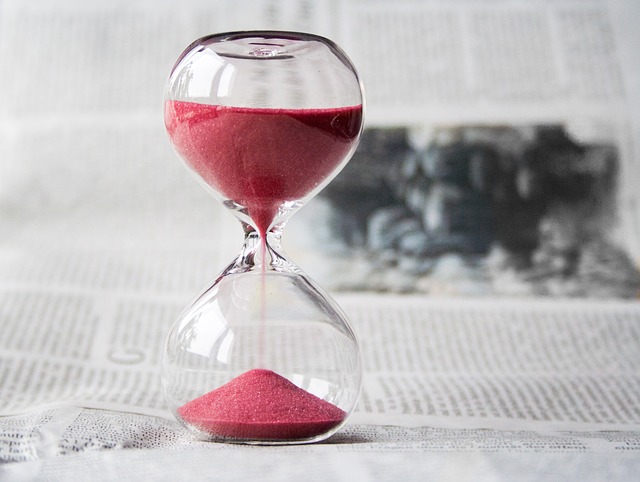 This idiom was first put on paper as far back as the nineteenth century but it is likely that is has been said since the beginning of time. Over the years, it has become just one of those things that people say but there is a lot of truth to it. Plenty of people fall victim to a mentality that they are "over the hill." While it is true that most people hit the halfway point in their lives at the age of fifty, it's not true that it is all downhill from there. Forbes and plenty of other publications sing high praises of the youngest self-made millionaires and billionaires every year. They have achieved great things in a short amount of time and that's not to be dismissed; however, don't let that create the misconception that you have to peak at an early age to make it big.
Many people over the age of 50, 60, and even 70 are graduating from college, running marathons, climbing Everest, inventing new things, creating new businesses, and so much more. Americans are working past the typical retirement age, many seniors return to work after retirement, and plenty of people have made themselves rich much later in life. Gladys Burrill holds the Guinness World Record for being the oldest woman to ever complete a marathon. At the age of 92, she ran just over 26 miles in a race in Honolulu, Hawaii. At that time, it was her fifth race she had complete since turning 85.
Teiichi Igarashi, a Japanese lumberjack began climbing Mt. Fuji every year when he turned 89. Mt. Fuji is the tallest mountain in Japan and takes roughly seven hours to hike to the peak. In 1987, Mr. Igarashi became the first 100-year-old to successfully complete that hike.
John Glenn, the first American to ever orbit the Earth, made history again when he was 77 years old as part of the team that rode the Discovery Space Shuttle. He spent nine days in space, making him the oldest person to ever travel beyond Earth.
It doesn't stop there, either. The thesaurus and the dictionary are reference books that we still rely on on a daily basis, even though they have mostly been digitized now. Peter Roget invented the thesaurus when he was 73 years old; the inventor of the dictionary, Noah Webster, was 66 years old when he published the first edition after nearly three decades of work. One of America's Founding Fathers, Benjamin Franklin, was 70 years old when he signed the Declaration of Independence. There are hundreds of people who have done inspiring things in their old age!
If you are a senior who has been thinking about going back to college, starting a business, following a passion that you've always had, or finding a new job, go for it! Whether you want to leave a legacy for your loved ones, trying something new, or be able to look back and say "I did it," we know you can. Who knows who you might inspire?
In this article, we are going to explore some of the inspiring characters that found success in their senior years. We hope this article serves to remind you that it truly never is too late to do something amazing with your life.
Methodology
This is not a ranking of the most successful seniors; instead, this article explores twenty people who made it big as senior citizens. Emphasis was put on those who became wealthy later in life but some exceptions were made to include people who contributed to shaping the world as we know it today later on in their lives, through their ideas, inventions, or societal contributions.
The minimum age for consideration for this article was 50 years old. The individuals you're going to read about are presented in order of age, from oldest to youngest. In the event that two of the featured individuals were the same age when their success story began, we chose to present them in alphabetical order.
1. Grandma Moses – 76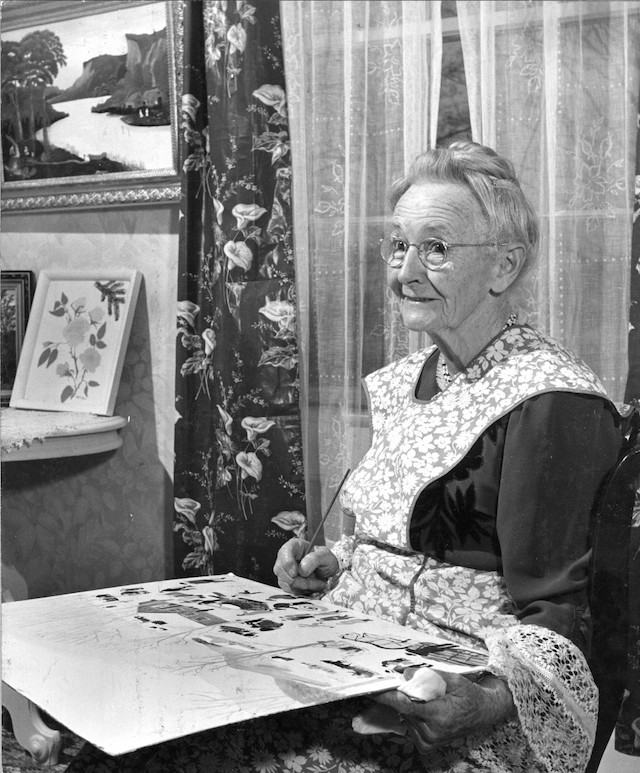 Grandma Moses is the nickname of American folk artist Anna Mary Roberston Moses. She was one of ten children and she grew up in Greenwich, New York. Her passion for art was first sparked at a young age thanks to a few art lessons at school. She only attended school for a short time but the few art projects that she worked on stuck with her forever. As a child, her family was quite poor so she used to use anything she could get her hands on to create art, such as lemon juice, grape juice, grass, and sawdust.
Anna left home when she was twelve years old and started work as a housekeeper for a wealthy family. Over the course of 15 years, she worked for a slew of families; she cooked, cleaned, and would even sew. One of the families that she worked for even took notice of how interested she was in art and provided her supplies. In 1887, she married Thomas Moses. Their years together were spent tending to other people's farms until they were eventually able to afford their own. They also had five children.
Anna was very creative all her life; she decorated the home she shared with her husband and was known to be very talented at embroidery. Embroidery filled her days after Thomas died in 1927. At that time, she was only 67 years old. She never married anyone else. It wasn't until she was 76 years old that she picked up a paintbrush again. Arthritis made the intricacies of embroidering too painful and it was at the suggestion of one of her sisters that she revisited this childhood dream of hers. She painted with her right hand until that became too painful, so she switched to using her left.
Grandma Moses is a shining example in the art world, demonstrating that anyone can have a successful art career at any age. Over the last three decades of her life, she painted some 1,500 paintings. Humble beginnings is a bit of an understatement when it comes to her art career. When she first began, she would sell her pieces for $5 or less depending on the size. Towards the end of her life, those paintings would sell for as much as $10,000.
Grandma Moses was honored with a number of accolades for her accomplishments. In 1949, President Truman presented her with the Women's National Press Club Trophy. A documentary of her life was made and she even wrote an autobiography. She lived to be 101 years old, passing away in 1961 in her home state of New York. Her artwork is now on display in a dozen museums all across America. Her highest-selling work was a piece she painted in 1943 called Sugaring Off, which was sold for over a million dollars in 2006.
2. Oscar Swahn – 72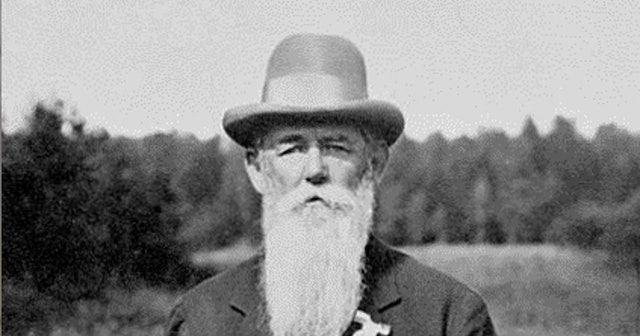 Oscar Swahn was born in Sweden all the way back in 1847. Though he has been dead for almost a century, the legacy that he left is undeniable. He remains the oldest person to compete in the Olympics, win an Olympic medal, and win a gold medal. When his sports career ended, he had won three gold medals, one silver medal, and two bronze medals. Not much is known about his early life or his personal life at all. All that people truly know about him outside of his athletic prowess is that he fathered a son, who was also an athlete, and he worked as a clerk for the first news agency in Sweden.
Swahn was 60 years old in 1908 when he competed in the Olympic Games for the first time. He won his first two gold medals that year in running target, single shots and team running target, single shots. He also won a bronze medal in the running target, double shot that same year. He went on to compete again in the 1912 Summer Olympics in his home country of Sweden. He took an additional gold and bronze medal that year, making him the oldest person to ever win a gold medal. While all of those are amazing accomplishments, he broke records again almost a decade later.
At the age of 72, Oscar Swahn competed in his third and final Olympic Games. That year, he only took home one silver medal in the double shot team event but he secured his place in history forever. A century later, no one close to his age has competed, let alone took home a medal. He even had plans to compete again in 1924; he would have been 76 years old. Unfortunately, he fell ill and was not able to compete but he was on the sidelines to watch his son secure three medals in Paris. Oscar Swahn passed away in 1927 at the age of 79.
3. Cornelius Vanderbilt – 70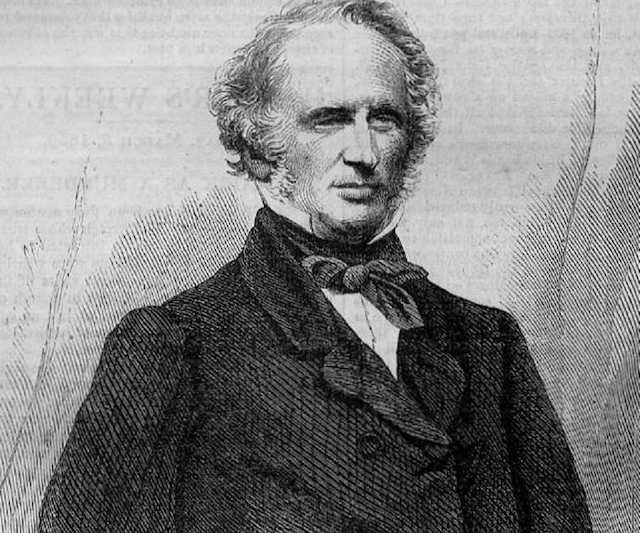 Cornelius Vanderbilt is recognized as one of the wealthiest Americans in history; Vanderbilt University in Nashville, Tennessee was founded thanks to his philanthropy and bears his family's name to this day. At the time of his death in 1877, he had a fortune that was estimated to be around $100 million. In today's money, that is roughly $2.5 billion. His fortune was built in the railroad industry and he is featured here in this article because he didn't even purchase his first railroad until he was 70 years old.
Cornelius was born in Staten Island, New York in 1794. He worked with his father on a ferry when he was young, leaving school at the age of 11 so he could do so. Cornelius always had an entrepreneurial spark to him. At just 16 years old and with nothing more than $100 borrowed from his parents, he started his first business. He operated a ferry, transporting goods and passengers back and forth from Staten Island and Manhattan. In addition to running his own business, he found work in other ferry businesses as well.
Ferries and transatlantic steamships were the bulk of Cornelius' business endeavors but he also purchased real estate throughout New York over the course of his life. He assumed the presidency of the Stonington railroad in 1847 but quickly sold it off in 1849 when the California Gold Rush began. His interest in railroads carried him through that period of his life and subsidized his main water transport business. He served on several different boards of directors for different railways.
He purchased the New York and Harlem Railroad, dubbed the Harlem, in 1863. At that time, he said that he had a goal of taking something considered worthless and building it up to become something valuable. He succeeded. Cornelius sold off all of his ships a year later and dedicated everything to his railroad lines. He bought a total of four railways; he is also credited as creating one of the first giant corporations in history by consolidating two of the railways he bought. His empire only expanded from there.
Seven years after creating the corporation, Cornelius Vanderbilt passed away. Despite his wealth, he lived a very modest life and was very philanthropic. Even though he started and maintained several businesses throughout his life, all of his wealth was the result of that first railway purchase when he was 70 years old. He left the majority of his estate to his oldest son William, who was one of 13 children.
4. Laura Ingalls Wilder – 65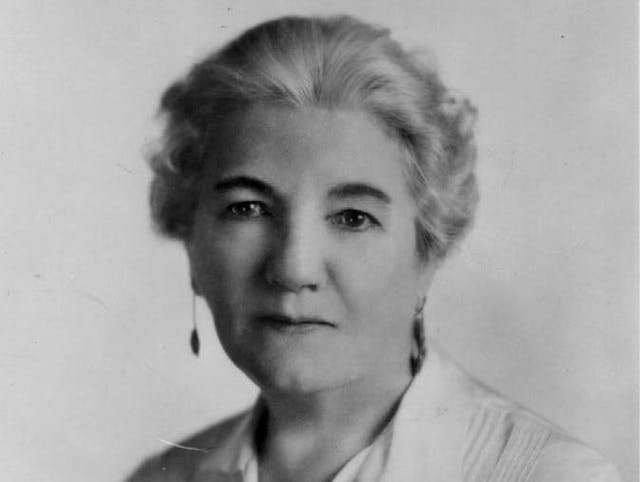 Laura Ingalls Wilder may not be a name that you are familiar with but almost everyone is familiar with the world that she created. She is the author who created the Little House on the Prairie book series that was later used as inspiration for the television series of the same name. She was born in a small town in Pepin County, Wisconsin in the year 1867. The first house that she ever lived in served as the setting for the first book in her series; however, her family relocated to Missouri and eventually Kansas when she was just two years old.
Her family ended up moving several times throughout her early childhood, going back to Wisconsin for a time and even going over to Minnesota, and Iowa. Her family moved so much because her parents were farmers. They also worked managing a hotel. Her father spent some time employed as a butcher, a justice of the peace, and working on railroads. Laura grew up to be a teacher.
Her writing career started, unofficially, in 1911. She submitted an article to the Missouri Ruralist and went on to accept a permanent position as a columnist for the paper. She wrote about home and family life for more than ten years. It was the encouragement of her daughter Rose that inspired her to work on her writing skills and start planning for the future. It wasn't until the Stock Market Crash of 1929 that that truly became a necessity. Rose was a moderately successful writer herself and it was with her connections that the first book in Laura's series was published in 1932. Laura was 65 at the time.
While Laura may not have always had a passion for writing, through her work at the newspaper, she was able to find her voice. Writing a book is no small feat at any age, but to begin a writing career at 65 is remarkable. Especially considering the success she had. One book about Laura's life grew into an eight-book children's historical series that was widely popular. The first royalty check Laura ever received was for the amount of $500, worth close to $10,000 now. Her books went on to be translated into over 40 languages; they evolved into a multimillion-dollar franchise that included a spinoff book series, and the beloved television show Little House on the Prairie.
5. Alexander Fleming – 64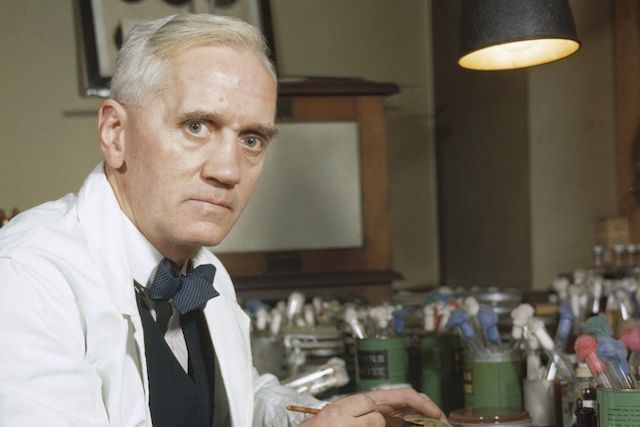 The point of this article is to highlight people who had their success significantly late in their life but Alexander Fleming doesn't fit into that category, not in a traditional way at least. He was a Scottish doctor, biologist, and pharmacologist that was born in 1881. He won a Nobel Prize in Physiology or Medicine in 1945 and was knighted for his scientific achievements the year prior. Time magazine also named him one of the most important people of the 20th century in 1999. The first time Alexander Fleming achieved any true notoriety for what he had done, he was already 64 years old. However, his story starts long before then.
He was born to a farmer and was one of four children. He did attend school as a child and even earned a scholarship to continue his education in secondary school. He attended university in London but left his academic career to pursue a job at a shipping company. It wasn't until he was 20 years old that a death in the family landed him with a significant inheritance for the time. His older brother was a practicing physician and encouraged him to go back to school with the money. That's exactly what Alexander did.
He graduated with a Bachelor of Medicine in 1906. His involvement in the school's rifle club prompted the captain to urge him to continue studying in order to keep him on the team. He went on to receive a Bachelor of Science in Bacteriology two years later. Once he finished school, Alexander spent some time as a lecturer and serving as a captain in the Royal Army Medical Corps in World War I. His time on the battlefield made him realize that many soldiers that had infections were dying as a result of the antiseptics being used. This discovery paved the way for him to change the world.
After returning from his military service, Alexander Fleming continued researching about what he had observed; antiseptics couldn't reach some bacteria. He wanted to know why, and what could be done about it. In 1929, that research all culminated in his discovery of the world's first antibiotic, penicillin. He published his findings right away and spent the better part of the 1930s conducting clinical trials. Penicillin was not recognized and widely used until 1944 when Fleming was 63.
Alexander Fleming is a highly decorated scientist that, even in death, continues to save lives every day. One of the things that stands out the most about his story is that he went to college late, he made his landmark discovery and was ignored, but he pushed through. He didn't let his age or the people who ignored him stand between him and something that he knew was important. The notoriety he received as he became a senior was more than well deserved. It is estimated that Fleming's work has saved at least 200 million lives. He continued his research and pharmacological work until he died at the age of 73.
6. Harland Sanders – 62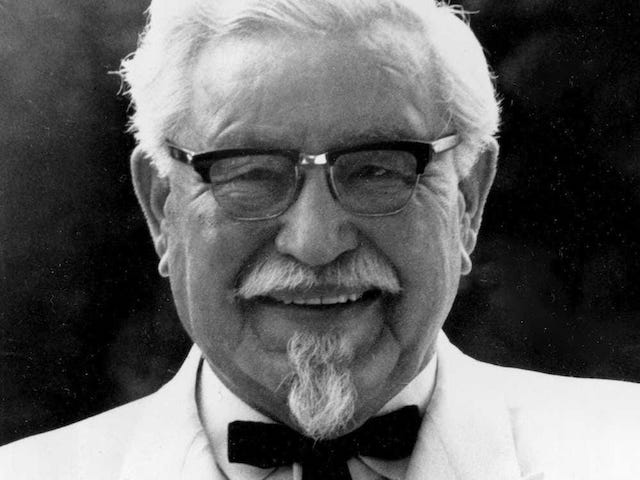 Harland David Sanders is better known by his nickname of Colonel Sanders. He was an American restaurateur that founded the ubiquitous fried chicken chain Kentucky Fried Chicken, now just KFC for short. The title of Colonel is an honorary one that was bestowed upon him by the Commonwealth of Kentucky; Sanders never served in the military. He was born in Indiana in the year 1890; his father was a farmer and his mother was a homemaker until the death of her husband in 1895.
Due to Sanders' father passing away when he was so young, he ended up being the one to look after his siblings and cook their meals while his mother worked. It was reported that he was a good cook for his age. At ten years old, Sanders began working as a farmhand. It was the first of many odd jobs that he held over the years. In 1903, he dropped out of school and left home. He spent time working as a farmhand on several farms, painting horse carriages, as a train conductor, helping blacksmiths, and more.
He met his wife working as a steam engine stoker and they had several children. He was still bouncing around to different jobs then. He was fired for fighting with a colleague and had to move away from his family for work. He studied law at La Salle Extension University and became a lawyer. That job gave him the financial stability to move his family back under one roof in Little Rock, Arkansas. He went on to lose that job for fighting with a client in the courtroom.
Thus kicked off another bout of odd jobs. He worked as a laborer on railroads, selling insurance, and even started his own ferry company in Louisville, Kentucky. He lost his insurance job for insubordination and quit his ferry company despite its success because he felt that he wasn't very good at it. He started a company producing lamps that didn't see any success. It wasn't until 1930 that Sanders' finally found steady work. He operated a service station in North Corbin, Kentucky for the Shell Oil Company.
He started to sell home-cooked meals out of the service station and they were very well-loved. A fire destroyed the station so he bought a hotel in North Carolina to convert into a restaurant. That failed too and he spent time traveling and managing cafeterias in Seattle and Tennessee. Clearly, Sanders' had a very checkered past by the time he got the idea to franchise his secret chicken recipe in 1952. At that time, he was 62 years old. However, he was something of an overnight success at that point. Business exploded to over 500 stores in just over a decade. He sold the entire corporation for $2 million at the age of 73; that's about $16 million today.
7. James Parkinson – 62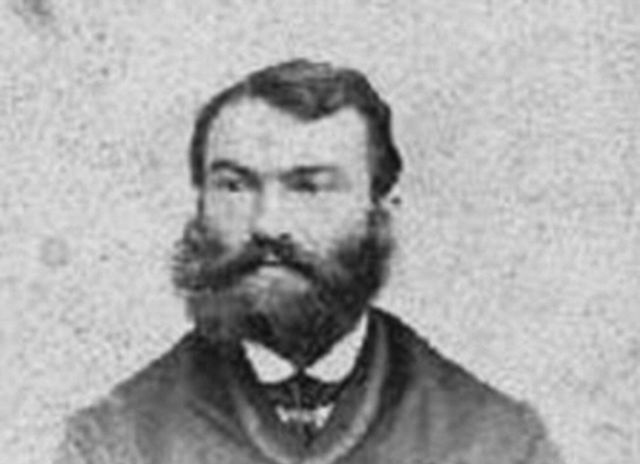 James Parkinson was born in 1755 in London. He was a surgeon that is best known for his work in identifying Parkinson's Disease, which was named after him. An Essay on the Shaking Palsy was his essay where he first described Parkinson's disease, which was called paralysis agitans at the time. It was published in 1817 when he was 62 years old. Parkinson was also recognized as a surgeon, an apothecary, a geologist, and paleontologist. He was extremely intelligent.
His father was also a surgeon, so it only makes sense that James decided to follow in his footsteps. He spent a lot of time studying as he was growing up and he was designated as a surgeon at the age of 29. He was active in politics and was passionate about improving the quality of life for people. That is largely what drove the medical research he conducted throughout his life. He published several works on a multitude of conditions such as gout and the consequences of an appendix rupture. His contributions to the medical field were all important but his true accomplishment came much later in his life.
Parkinson was the first person who was able to observe the disease in multiple patients. Not all of the conclusions he drew were correct but he paved the way for very important diagnoses and medical work to be done. He also wrote a handful of books about nature, as he turned away from both politics and medicine as he aged. He didn't receive heavy recognition in his lifetime and the disease didn't bear his name until over 50 years after his death in 1824; however, his medical discoveries in his old age were remarkable at the time and remain remarkable to this day.
8. J. R. R. Tolkien – 62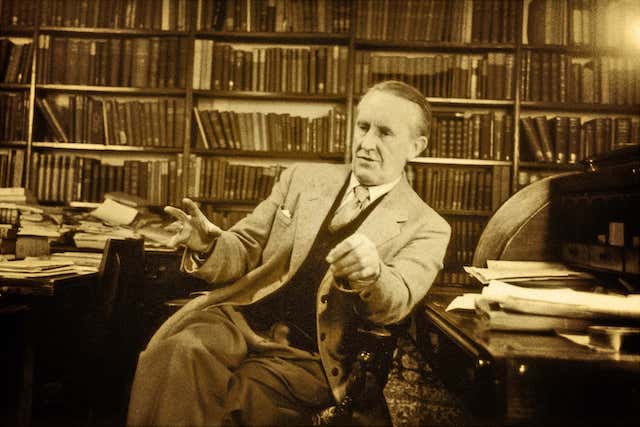 J. R. R. Tolkien, or John Ronald Reuel Tolkien, is one of the most influential fantasy writers in history. He is best known for the literary classics The Hobbit and The Lord of the Rings. He revived the genre of fantasy, which had been on its way out, and is often referred to as the father of modern fantasy literature. He was born in 1892 in a place called Bloemfontein, which is now known as South Africa. His family was from England but his father took a job there as a bank manager.
Tolkien's father passed away when he was just three years old, which led his mother to take him and his brother to Birmingham. He was raised there with her and her parents during his earliest years. He was reportedly very intelligent as a child; he and his brother were homeschooled and it is said that he was able to read and write by the age of four. He was also very interested in exploring, drawing, and reading. These qualities are often referenced as the foundations of his creative success later in life.
He went to school and served in the first world war until he was deemed medically unfit. He began writing his first novel in 1917 when he was 25 years old. It was titled The Book of Lost Tales. It was part of a lengthy project that was never completed. He was still serving in the military at that time until he was officially discharged as a lieutenant. He was granted a temporary disability pension. After leaving the army in 1920, he took a position as a professor at the University of Leeds.
He worked as a codebreaker during the second world war, a tutor at women's colleges, and he even translated several quintessential literary works such as Beowulf and even the Book of Jonah in the Bible. He completed The Lord of The Rings in 1948 when he was 56 years old. The books skyrocketed to popularity and that is something that Tolkien wasn't very fond of after the initial shock wore off. However, the world that he was able to bring to life established him as something of a cult icon by the time he was 62. He remains one of the highest-earning deceased authors in the world.
9. Charles Ranlett Flint – 61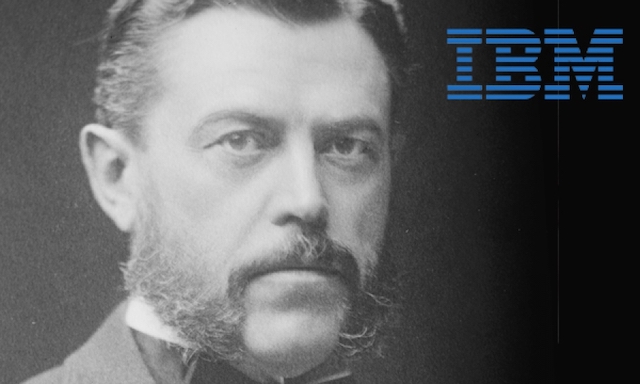 Charles Ranlett Flint was born in 1850 in a small town called Thomaston, Maine. When he was young, his family relocated to New York City. His father, Benjamin Chapman, was a businessman who moved the family to the city so he could take over the Chapman & Flint Mercantile firm that was founded over a decade prior to Charles' birth. With business in the family, it comes as no surprise that Charles grew up to become quite a successful businessman himself.
He attended college at what is now known as the New York University Tandon School of Engineering; back then, it was called the Brooklyn Polytechnic Institute. His first career was as a partner in a shipping business that he helped to create when he was only 21 years old. In addition to business, he also spent time serving as a consul in several states. He was the Chilean consul in New York City; he also served as the consul general to the United States to Nicaragua. There are gaps in the history of his life for a brief period between the ages of 30 and 40; but, he really took off in business when he was 42.
He consolidated several companies to form the United States Rubber Company in 1892. He also played a huge role in the merging of several chewing gum companies that became American Chicle, as well as consolidations that created the American Woolen Company in 1899. Coming up on 50 years old, he was a very successful businessman. It wasn't until he started his own company in 1911 that he truly changed the world.
Charles Ranlett Flint founded the Computing-Tabulating-Recording company by acquiring and merging four different companies. Mergers of that scale were simply unheard of at that time so it was truly a big deal. That company went on to become International Business Machines in 1924, which you may know as the massive computer company IBM. IBM changed the face of technology forever and helped pave the way for the personal computer you may be reading this on. None of that could have been possible if Charles had simply chosen to retire at 62 instead of creating this new venture. Today, IBM is worth roughly $80 billion.
10. Momofuku Ando – 61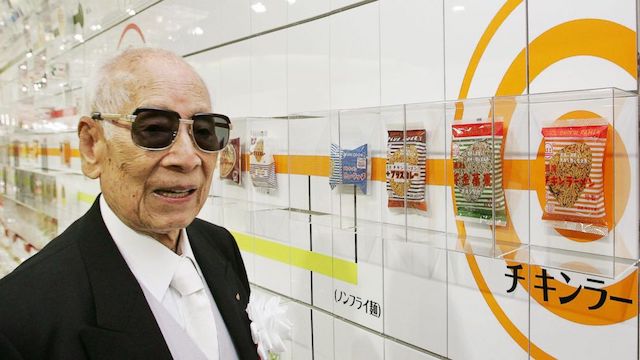 Momofuku Ando is a name that you may have never heard before but we have no doubt that you are familiar with his products. He was a Taiwanese-Japanese inventor that is responsible for the foundation of Nissin Food Products Co., Ltd.. Nissin created brands like Top Ramen and Cup Noodles. Momofuku invented the first iteration when he was nearly 50 years old. His greater success came later on. He was born into a fairly well-off family in the year 1910. He was raised by his grandparents, who were both business people that ran a small textiles store. This inspired Ando to start his own textile company when he was 22 years old.
While he built his business, he studied economics at Ritsumeikan University. It eventually went under and he moved on to start a small company producing salt. That business was the foundation of what grew into Nissin later on.
Thanks to the example he grew up with and his academic background in business, he would eventually have the idea that created his legacy and his wealth. After World War II, there were food shortages in Japan and the people were encouraged to eat bread. Wheat flour was being supplied by the United States after the war so bread was very cheap. Of course, Ando saw an opportunity. He couldn't understand why they were being encouraged to eat bread as opposed to a more familiar Japanese staple, noodles. So, he got to work. In 1958, the first package of instant noodles hit the market thanks to his ingenuity.
The first instant noodles he created when he was 48 were chicken flavored and sold in a packet. They were quite expensive and were even considered a luxury item. Even still, they slowly became popular all over the world. It was when Ando saw the way that Americans were eating the noodles that his company truly took off. Americans would break the blocks and warm them in a cup. This gave him the idea of creating Cup Noodle, instant ramen in a styrofoam cup. Once Cup Noodle hit the market in 1971, when Ando was 61 years old, business exploded.
Prices of the noodles dropped and demand around the world was unprecedented. It was his biggest success. He passed away at 96 years old in 2007; at that time, close to 100 billion servings of his noodles were being consumed daily around the world. Nissin closed the 2018 fiscal year with nearly $5 billion in revenue.
11. Duncan Hines – 55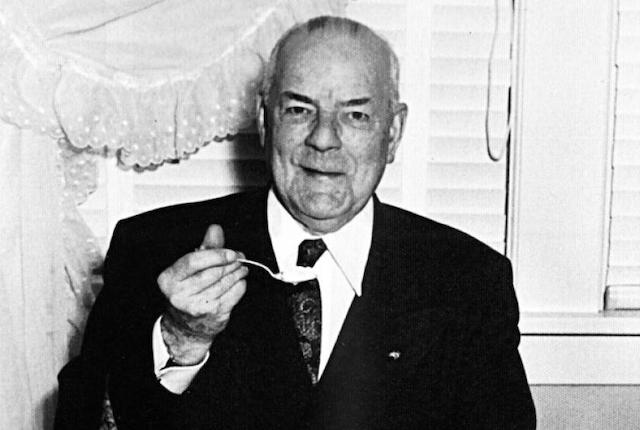 Duncan Hines has become synonymous with delicious, affordable, and easy to make desserts such as brownies, cakes, and more. What many people don't know is that it takes its name from Duncan Hines, a man who created his success and established a lasting legacy when he was 55 years old. He is best known for the brand that shares his name but he started as a food critic, pioneering the industry of food reviews, among many other accomplishments. He was born in Bowling Green, Kentucky in 1880.
Duncan attended business school and ended up working for the financial services company Wells Fargo for a while before he ended up settling down in Chicago. He took a job as a traveling salesman for a printer and it was during his time on the road that his dream started to take shape. There were no interstate highways back then and that meant that travelers had to rely on local restaurants if they wanted a nice place to dine out for the evening and didn't want to go to a chain. In his travels, Charles had eaten at plenty of different places so he started compiling a list of all of the good restaurants he'd been to around the country.
The list started out as just something to benefit his friends but it ended up being a wildly successful book. So much so that he started on a second one that was full of hotel reviews. He was 55 at the time. By his mid-60s, Duncan regularly wrote a column for Adventures in Good Eating at Home. It was a column that included recipes that were designed to be easy for home cooks. Because of his recipes, Duncan started branching out even more and creating food. In 1952, his first baked goods hit the shelves: Duncan Hines Bread.
He had become very popular and his name had come to be associated with high-quality foods so, of course, the bread was a hit. It was originally sold out of just one small bakery in Homer, New York. A year after it hit the shelves, Duncan sold the rights to his name to the company Hines-Park Foods. Duncan Hines was an outstanding entrepreneur that was able to kickstart his career at 55 years old. The famous journalist passed away just before his 79th birthday with a net worth of $94 million.
12. Judith Sheindlin – 54
There is something about daytime television that is captivating, even if it isn't something that you would particularly enjoy. The slew of talk shows and everything else are full of personalities that just come alive on the screen, they make you laugh, they make you think. They become familiar faces in your everyday life. Judith Sheindlin is one of those faces and you may know her as Judge Judy. She has been gracing television screens across America for more than two decades now. Her show is extremely successful and has even received four Daytime Emmy Awards in its running. The first time she ever banged a gavel on national television, she was already 55 years old.
Judy was born in 1942 in New York City. Not much is known about her younger days apart from the fact that she looked up to her father very much. After graduating from high school in Brooklyn, she went to American University in Washington, DC. She completed a Bachelor of Arts in Government there and then went on to New York Law School. She passed her bar exam and began practicing as a prosecutor in 1965. Most of her experience was in family court; however, when she was appointed as a judge, she presided over criminal cases before transitioning back to family court. During her years off-camera in the courtroom, she established a reputation for herself.
That reputation eventually led to national notoriety. She was featured in the Los Angeles Times as well as on the television show 60 Minutes in 1993. As the public was falling in love with her, she was stepping down off the podium. In her nearly thirty years, it is reported that she tried as many as 20,000 cases.
She published an autobiographical book in 1996, still riding the coattails of her short-lived fame from a few years prior. It wasn't long before she was approached about the show. She accepted the offer and the pilot ran in September of 1996. It was easily an overnight success. Since it has been on the air, it has been the top-rated daytime television show. Judy was the first television personality to dethrone Oprah Winfrey by pulling in roughly 10 million viewers every day. Judy holds the record for being the longest-serving judge in a courtroom themed television show and her salary is reported to be around $150 million per year.
Judge Judy has embedded itself in all aspects of American pop culture. Saturday Night Live, The Simpsons, and even The Amanda Show have parodied the program. Judy got a star on the Hollywood Walk of Fame in 2006 at the age of 64 and won her first Daytime Emmy Award in 2013 when she was 71 years old. Not only is she a great example of someone who made it big as a senior citizen, but she also came back after her retirement to do so.
13. Ray Kroc – 52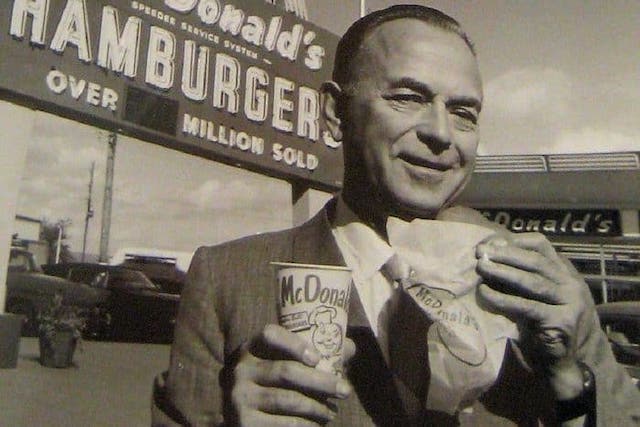 Next time you swing through the McDonald's drive-thru for your afternoon ice cream cone, remember that all of that was made possible by this man, Ray Kroc. He was a fast-food tycoon from Oak Park, Illinois and he was born in 1902. He didn't found McDonald's but he is credited with its growth, success, and global reach that it has today. He had a net worth of roughly $600 million when he died in 1984. Of course, he came from pretty humble beginnings in comparison to what he became.
His father made a fortune in the early 1900s buying up land but ended up losing everything in the Stock Market Crash of 1929. Ray spent most of his young life in his hometown of Oak Park until World War I. He lied about his age in order to serve as a Red Cross Ambulance driver when he was just 15 years old. He didn't know it at the time but he was right next to another phenomenal success story, Walt Disney. After the first world war, Ray traveled and held a string of odd jobs throughout the Great Depression. It wasn't until after World War II that he found more steady work as a salesman for a milkshake mixer company.
It was in that job that he first met the McDonald brothers, Richard and Maurice. Even though there was a cheaper brand of milkshake mixers on the market, they purchased several of the mixers that Ray was selling to put in their restaurant in San Bernardino, California. He became fixated on the system of the restaurant and was thoroughly convinced that they had something more scalable than they realized. When they first crossed paths in 1954, Ray was sure that their small chain could become a national success. By 1955, Ray had opened up his first franchised location of McDonald's. McDonald's was something different and it sparked a ripple effect through the fast food industry, with similar chains popping up left and right.
Ray was a little bit different than the McDonald brothers, though. He had stricter ideas about what the restaurant should look like, how it should function. It caused a lot of tension between the three of them but Ray is credited with a lot of innovation when it comes to how fast-food chains operate. In 1961, Ray had decided that he had had enough of the disagreements and he bought out the brothers' share for $2.7 million, making him the sole owner of McDonald's. He was 59. He stayed with the company for several years after that, not retiring until 1974. When he died ten years later, there were 7,500 McDonalds locations throughout America and in over two dozen other countries.
14. Betty White – 51
Betty White is 92 years old and she has been on television in different capacities since she was just 17 years old. Now, it is true that she got started in her career very early in life but she didn't get to the level of fame that she has now until much later in her life. She was in her fifties by the time she won her first Emmy. Her career was full of ups and downs over the years until she was older, which is when her true success really started to shine through. Today, at 97 years old, she has the longest career in entertainment out of any other performer, actor, or comedian. The best part about it is that she isn't slowing down yet.
Betty was born in Oak Park, Illinois, just like the last senior we highlighted. Her father worked at a lighting company while her mom stayed home with her. While Betty was still young, in the throes of the Great Depression, her family relocated to California. She always had a passion for wildlife and wanted desperately to be a ranger; however, back then, women weren't eligible to serve as rangers so she turned to more creative pursuits. She got started with writing while she was in high school and that eventually hatched her dream of being an actress.
She graduated in 1939 and she ended up gracing television screens for the first time in her life that same year. Little did she know that her dream of becoming an actress was going to become so much more than a reality in the coming years. She spent some time singing on television and working as a model until World War II. She served as a volunteer for the American Women's Voluntary Services during the war. Once it was over, she was back at it again. She traveled to multiple studios throughout Los Angeles in search of work. She spent time hosting a radio show, appearing in commercials and smaller roles, and hosting her own television show for a while.
She appeared on game shows and hosted a few shows throughout the '60s but things truly started to take off for her as she turned 51. That was when she landed a recurring role on The Mary Tyler Moore Show. In 1985, when she was 63, she landed her signature role on The Golden Girls and that completely reignited her success. She is one of the most highly decorated females in the entertainment industry today.
15. Julia Child – 51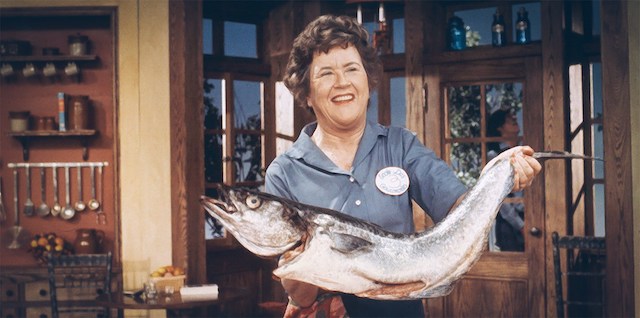 Julia Child is one of the most iconic chefs in American history. She is credited with bringing French cuisine to America thanks to her cookbook titled Mastering The Art of French Cooking, which came out in 1961. Julia was born in 1912, which would have put her at 49 years old. Her television debut was what truly sparked her success in 1963, premiering when she was 51. She was born in Pasadena, California to a wealthy family. She was always very tall and that led to her being athletic as a child. Due to her family's wealth, there was a cook on staff at the house so Julia didn't even discover her love of cooking until later in life.
She went to college and obtained a Bachelor's degree in history. During World War II, she was a member of the Office of Strategic Services and spent time stationed in Kunming, China. It was there that she met the man she would later marry, Paul Cushing Child. They were wed in 1946 and Paul's position with the OSS took them to Paris in 1948. Paul's family was very interested in food and it is often reported that he helped spark her passion in the kitchen. Julia herself describes her culinary revelation coming to pass when she was 36 years old after dining at a French restaurant.
Once she had tasted how impeccable French cuisine could be, she decided to attend Cordon Bleu, which is lauded as the premier culinary school in the world. Along with two other friends, she started work on her cookbook. It was a complete success. From there, Julia went on to write several other books and articles, and she starred in numerous cooking television shows. She also founded the American Institute of Wine & Food. In the final years of her life, Julia received multiple awards. She was inducted into the National Women's Hall of Fame posthumously in 2007. The success that she achieved in her fifties and beyond is amazing, especially considering the fact that she was well on her way to forty before she ever felt the desire to set foot into a kitchen.
16. Taikichiro Mori – 51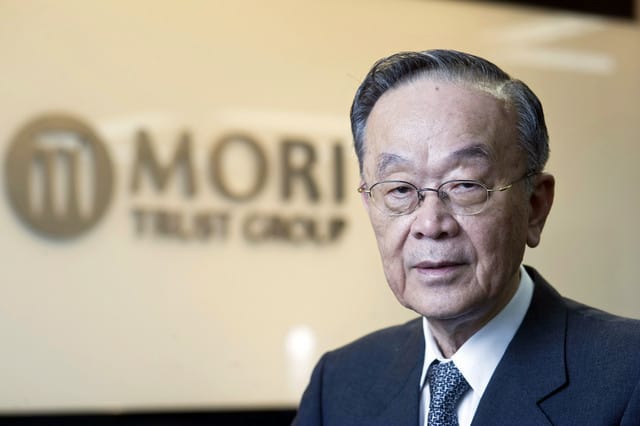 There is not a lot of information available about the life of Taikichiro Mori; however, he created an immense fortune for himself and was incredibly successful late in his life so we chose to feature him. He was born in Japan in the year 1904. He was the founder of the Mori Building Company. The company is based in Minato, Tokyo and manages over a hundred different office facilities across the Asian continent.
Taikichiro attended the Tokyo College of Commerce, where he graduated in 1928. The college would eventually go on to become Hitotsubashi University and Mori went on to become a teacher. He taught at several schools and even served as the Dean of the Faculty of Commerce at the Yokohama Commercial School. Not much is known about his background; however, he eventually left his job as an economics professor in order to pursue a career in real estate by founding his company. The Mori Building Company first opened its doors in 1955, when More was 51 years old. Eventually, he left teaching completely to serve as the president of the company from 1955 until the day he died in 1993.
During the final two years of his life, Taikichiro was designated as the richest man in the world by Forbes. In 1992, he had a net worth of a whopping $13 billion. That is equivalent to roughly $25 billion in today's dollars. His net worth was more than double that of Bill Gates at the time. Even though we don't get to explore the man's history, the incredible feat of building yourself up to be a billionaire over the course of just a few decades is an incredible accomplishment. Doing so after you've turned fifty is even more incredible.
17. Bernie Marcus – 50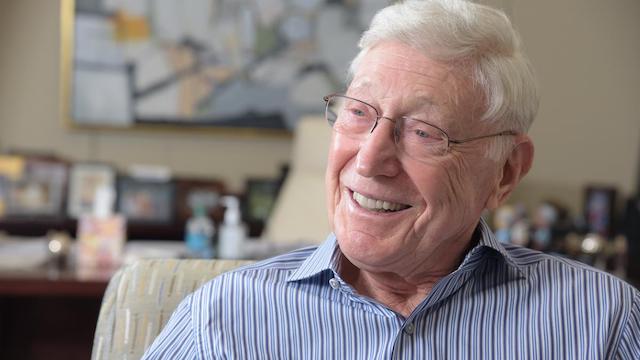 Bernie Marcus was born in Newark, New Jersey back in 1929. His family was not very wealthy and he didn't plan for his life to turn out the way it did. In fact, he wanted to be a doctor. Unfortunately, he wasn't able to afford the tuition so he ended up working as a cabinet maker in the family business and eventually saving up enough money to put himself through the pharmacy program at Rutgers University. Even though his life didn't pan out the way that he had originally hoped due to financial problems, he still ended up doing just fine. Bernie, now 90 years old, is a billionaire.
After graduating from college, he spent some time working as a pharmacist but he quickly learned that he had more of a penchant for business than he'd thought. He liked retail and he pursued several different retail jobs over the years until he was fired in 1978. He had worked his way up to a position as the CEO of Handy Dan Improvement Centers and was fired alongside a coworker. Just one year later, at the age of 50, Bernie Marcus founded Home Depot with the coworker he'd been fired with.
Home Depot changed the entire format of a home improvement store forever. Bernie was the first CEO of the company and he worked in that capacity for a long time. Before retiring in 2002, he spent some time as part of the board as well. Bernie started Home Depot when he was fifty years old and put several decades into the business. He is now retired and very active in conservative American Politics. He has an estimated net worth of more than $6 billion.
18. Charles Darwin – 50
Charles Darwin is one of the most important people in scientific history. He is the man who discovered evolution after a lifetime of research. Darwin's theory of evolution was first published in the book On the Origin of Species in 1859; he was 50 years old. Darwin was born in 1809 in Shropshire, England. His family was very wealthy and he always had an interest in natural science. He worked as an apprentice doctor under his father in his teen years before going off to university where he truly started to pursue natural science.
It bothered his father that he wasn't very interested in the medical profession so he sent him off to school to become a priest. Darwin wasn't really interested in that either and spent most of his time at university wrapped up in other hobbies, like collecting beetles and studying the link between natural science and God. Despite not devoting much time to his studies, he managed to do well enough in school to graduate. His interest in natural theology and biology led him on an expedition to Barmouth in 1831 when he finished his schooling.
It was upon his return that he was invited on the expedition that would change his life. Even still, his father objected to his interests and it took a lot to convince him to fund the trip for Charles. He set sail on the HMS Beagle in the winter of 1831. The voyage he went on lasted for half a decade and he spent that time exploring the coasts in South America, Australia, and, of course, the Galapagos Islands. During that expedition, that is when he spent so much time watching the animals and developing his theories about the patterns of evolution. He put it all into his famous book and, at the age of 50, was celebrated as one of the greatest contributors in the history of natural science. Within just a year, his theory was accepted as fact. He did continue his scientific work through the rest of his life until his death in 1882, but his landmark discoveries in evolution remain his defining work.
19. Henry Ford – 50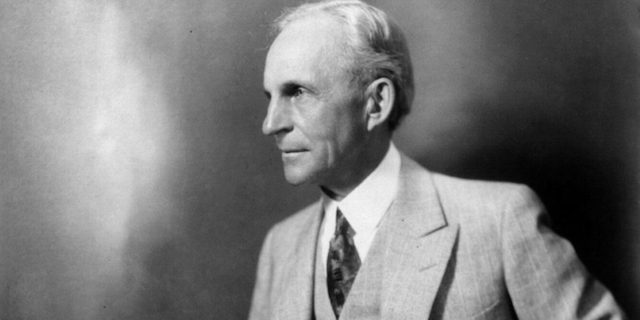 Henry Ford is one of those names that has been synonymous with the idea of America. He was the founder of the Ford Motor Company and his legacy reaches beyond that in several ways. He was born in Michigan in the year 1863. His father was English and came to America from Ireland and his mother was a first-generation American to Belgian parents. They were farmers and it was always expected that Henry would grow up and take over the farm but he just wasn't interested. Instead, he was always a bit of a tinkerer. It earned him a reputation as a watch repairman in his early teens because he enjoyed taking apart pocket watches and putting them back together. He was always very religious in his formative years.
The first real job that Henry ever took was as a machinist's apprentice in Detroit, Michigan. He also spent some time back home working on the farm, servicing Westinghouse engines, and doing bookkeeping. He kept building cars and working on engines as a hobby and he ended up completing his first car in 1892. He would have been just shy of 30 years old then. He started his first automotive company in 1899 but it only operated for two years because Henry wasn't pleased with the price or quality. The business didn't fit the vision that he had, so he dissolved it.
He was part of a few different business endeavors in the automotive industry before the Ford Motor Company was officially established for the final time in 1903. The Model T that Henry invented was one of the first widely used cars in the country, it debuted in 1908. By the time Henry reached the age of 50, Ford had become a household name and sales had surpassed a quarter of a million units. He was finally finding the success in the automotive industry that he had been working towards for years. In addition to revolutionizing the way that America traveled and the way that cars were built, Henry was one of the earliest adopters of a system that allowed all of his employees to make a living wage. He introduced the concept of the five–day workweek and eventually branched out into airplane manufacturing. Even though it took him several years to get the wheels rolling, he was an unstoppable innovator towards the end of his professional life. He didn't fully retire until he was 81 years old and passed away following a brief illness two years later.
20. Jack Cover – 50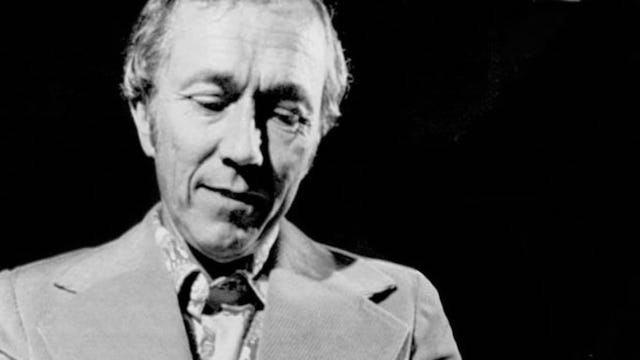 Born in New York City on April 6, 1920, but raised in Chicago, Jack Cover is someone that has greatly helped the field of non-lethal self-defense. Jack Cover's father was a professor of economics, and his mother held a master's degree in mathematics from the esteemed University of Chicago. Jack Cover in his later life would go on to earn a bachelor's degree and a doctorate in nuclear physics while studying under Enrico Fermi—the creator of the world's first nuclear reactor, which was dubbed the Chicago Pile-1.
During World War II, Jack Cover was an Army Air Force test pilot, and he later worked at the Naval Air Weapons Station China Lake. Cover worked as a scientist at North American Aviation from 1952 until 1964. He also worked for a time at IBM, which was founded by another one of the seniors we featured, Hughes Aircraft, and even worked for NASA assisting with the Apollo Program.
Jack Cover found his success in 1970, at the age of 50, when he formed the company that he is best known for. It was in 1970 that Jack Cover formed Taser Systems, Inc.. This company was named for a Tom Swift novel about the Thomas A. Swift's Electric Rifle, which lent him the acronym "TASER". Jack started developing the Taser in 1969 and finished the first iteration of the device five years later in 1974. Because the Taser device originally used gunpowder in order to launch the darts, the federal government considered it a firearm. This classification ruled out a civilian market and also discouraged police and military sales.
Today, more than 15,000 law enforcement and military agencies around the world use Tasers as part of their use of force continuum. The use of Tasers has greatly decreased the potential number of fatalities occurring during clashes with law enforcement, by providing law enforcement officers a less lethal option in dealing with aggressors. It many states, civilians carry tasers or the similar "stun gun" for personal safety; however, this isn't legal nationwide.
Am I Too Old to Be Successful?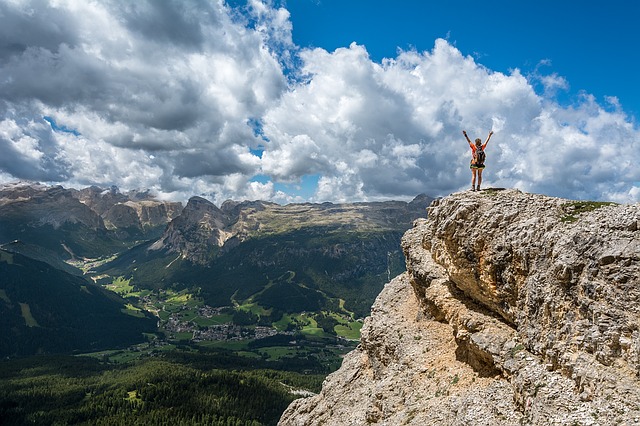 After a certain age, it is normal to reflect back on your life and wonder if you've done enough and to feel like you fell short of the expectations that you had of yourself. Of course, when you consider those things, you may start to wonder if you are too old to be successful. This article is full of people that prove that it is never too late to be successful. The important thing to keep in mind is that your age doesn't have to hold you back.
Years ago, the norm was for senior citizens to retire but fewer people in America are retiring; instead, they are working into their old age. People are going back to college at an older age than they used to. It has become the new norm for seniors to keep working, keep learning, and keep making things happen in their lives.
Society has a skewed perception when it comes to aging and it is hard not to let that taint your mindset as you see yourself getting older. Aging isn't something negative and just because you have hit a certain age doesn't mean that your life suddenly stops. In a big way, getting older provides you with a great opportunity for a fresh start. It is likely that you have a stable home, you may be on a fixed income but it's steady, you may have more time in your day now that you're not doing the same job you did when you were younger. One thing that you have that can only come with time is perspective and experience. You have a new lens to view the world through because this isn't all brand new to you anymore. The experience that you have gained throughout your life is a great foundation for propelling yourself forward.
The entire premise of this article is to say that you're never too old. Once you get older, you've worked all your life, you've raised a family, you've gained a wealth of wisdom that can't be gained any other way. You have put so much into the world and it is never too late for you to decide that you want something out of it in return. You are the only limit that you have and you are never too old to be successful in anything that inspires you and that you put your mind to.
Can You Go Back to College as a Senior?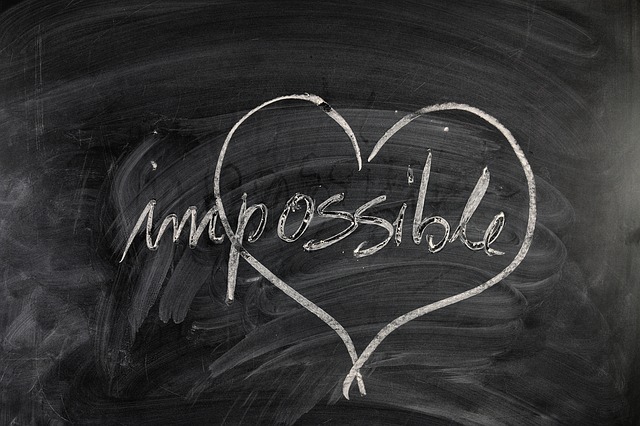 Yes, you can. Everyone focuses on how difficult it seems like it will be to go back to college when you're older but the truth is, it's not as hard as it seems to go to college as a senior. There has been a rise in seniors returning to college for over 20 years now and it isn't showing any sign of slowing down. If you'd like to go back to school, you could join their ranks and earn a degree, finish a degree you started, or just take a couple of classes for the experience of it all. Whatever your reason for wanting to return to college as a senior, there are plenty of resources that will help you make it happen.
Obviously, more education can increase your career prospects and help you to earn more money. However, there are a lot of other reasons that you could consider going back to school. One of the most important is that learning is always good for you. If you're retired and have a lot of empty space in your days, you could consider spending that time in a classroom. You could also take advantage of the abundance of online colleges and learn from the comfort of your living room. Learning helps keep your brain healthy and there is no telling where your new skills may take you.
There are a lot of areas in the country that actually have programs designed to encourage seniors to return to school. Some schools, particularly community colleges, offer free courses for people over a certain age. Most of the free options are not going to be for-credit, though. This means that they may not be professionally applicable if that is your end goal. Most of those opportunities take place on a physical campus, too.
If you're considering going back to school as a senior, you should definitely explore an online program. The opportunity to learn at home is great for anyone who has issues with mobility or transportation because you won't be stuck trekking across a vast campus multiple times a week. You can take classes at your pace because the majority of lectures are streamed on video and you can pause, rewind, and rewatch them as many times as you like. Online classrooms are also proven to be more social than a traditional lecture, which helps ease the intimidation factor of being around a bunch of students in a completely different age group.
Can I Change Careers as a Senior?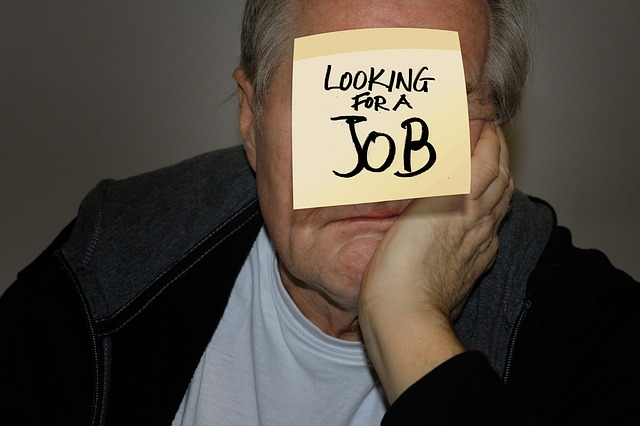 Yes, you can. In fact, there are plenty of jobs that are in demand for seniors. The only thing that you need to keep in mind when you are changing careers as a senior is that the job market may be vastly different than you remember it being, depending on the last time that you looked for work. Here are some key tips for changing careers or returning to work as a senior.
Get yourself ready for interviews. Job interviews have become more casual now that the workforce is younger but they are still extremely important. You only get one chance to make a first impression and you should go into it with an open mind and be friendly, but don't undermine your accomplishments, either. There are plenty of tips online for interview preparation. You can also do some research and you may be able to find some of the interview questions that you may be asked. You shouldn't rehearse answers to the point that you seem robotic when you're talking to a potential employer but it may be a good idea to check on some of the things you might be asked and consider how you will answer.
Another thing that is going to be key when it comes to changing your career or securing a new one is updating your resume. This is good practice for anyone that is looking for a job but especially when you're a senior. Have you done any volunteer work or extracurricular activities with a church group or organization that you're part of? Is all of your work information up to date? Making sure that you have a clear and accurate resume that highlights your skills is going to go a long way towards making a good impression.
Lastly, it wouldn't do you any good to forget to use your experience to your advantage. Older people can be at a little bit of a disadvantage when it comes to looking for work because some people have a negative view of seniors. Instead of falling into that trap, you should be proud of your age and the things that you have done. Highlight your accomplishments, your relevant work experience, and be prepared to talk about why that sets you apart.
Can Senior Citizens Get Financial Aid for College?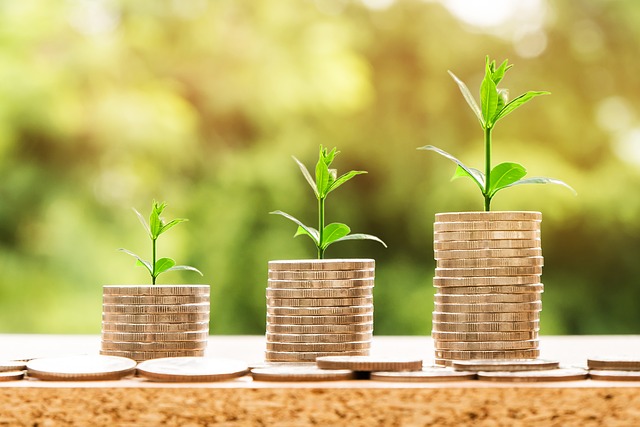 Yes. Seniors are just as eligible for financial aid when returning to college as any other students. You have access to the traditional financial aid resource, FAFSA. You should always start with completing the FAFSA; this checklist can help you get started. Completing this application is important because it is how you can qualify for federal aid but, most importantly, you must complete it in order to be eligible to get any financial aid packages that your chosen school might offer.
You are also eligible to earn scholarships. The majority of financial aid that all college students receive come from scholarships but you won't get any if you don't seek them out and apply. You can look for school-specific scholarships, field-specific scholarships, or scholarships that are designed for a special category of people. Some are just for women, some are just for minorities, and yes, there are some just for seniors. These are great because they do not need to be paid back and they are typically contingent upon your academic success so it can help you keep focused.
There are also tax credits provided to seniors that choose to return to college. While this isn't traditional financial aid, these can help you to offset the cost of going to school.
Something to keep in mind is that if you have any questions during this process, all colleges and universities have a dedicated financial aid office. You can get in touch with them via phone, email, or even just showing up in person. The people who run that office are there just to help students like you get the resources and information you need to help you make the most of your financial aid.
Conclusion
Year after year people find themselves asking the same question, if it is too late to do something with their lives. We hope that this list proves to you that the answer is a resounding no. You perspective of the world changes as you age and you may find that you have interests that you were never able to pursue in your youth whether that is for financial reasons or you just didn't have the time. Once you get past a certain age, you just have so much more freedom in your life and we hope that these inspiring seniors who made it big later in their lives lit a spark in you to do something new. It's never too late to create the life that you imagined for yourself. Whether that means changing careers, going back to school, or just doing something you've never done, you can do it.