Glendale Community College (GCC) is a public, community college in Glendale, California, a city in Los Angeles County. It was established in 1927. In its first semester, only 139 students attended. By 1929 that number grew to 435, served by 27 faculty members. It currently serves over 25,000 and has a 26:1 student-to-faculty ratio. Glendale and La Crescenta-Montrose.
The school began as Glendale Junior College and was initially intended to educate the Glendale Union High School District which included La Crescenta, Glendale, and Tujunga at the time. In 1936 25 acres were secured to become GCC's campus. Today that campus has grown to 100 acres, and 15 permanent buildings. The campus is on the San Rafael Hills overlooking Glendale. The school boasts a food pantry, planetarium, an art gallery, a student newspaper "El Vaquero," a local TV show "Gateways," and much more through its campus and other student resources. The school is known for its diversity and notes that no ethnic group forms a majority population at Glendale.
Let's take a look at what sets the school apart from other community colleges.
What Makes Glendale Unique: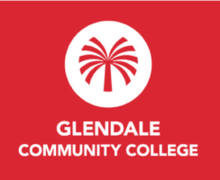 NBC's Community, Low Tuition, Foundation, Open Admissions, Transparency, Self-Analysis, and Credit Acceptance
Glendale has many incredible qualities but here's a few of them:
Glendale is the inspiration for NBC's criminally underappreciated TV show "Community." Creator Dan Harmon attended Glendale, attended GCC, which led him to create the fictional "Greendale Community College," in his show about "flawed characters [coming into Greendale] and becoming unflawed by being in this place because it's been underestimated by the system around it."
According to the National Center for Education Statistics, annual tuition for Glendale in 2017-18 is $1,175 for in-state students, $6,335 for out-of-state students. Books and supplies came to $1,854. Since 2014-15, out-of-state tuition has gone up less than $700, and in-state tuition hasn't gone up at all. The total in-state estimated cost for tuition, books & fees, and living arrangements for in-state off-campus students came to $19,329.
The Glendale College Foundation has an $11 million endowment which it uses on over 500 funds that support scholarships, facilities, and programs at GCC.
The school has an open admissions policy, allowing educational access for all.
Glendale accepts "dual credits, credits for life experience (learned through independent study, noncredit adult courses, work experience, portfolio demonstration, previous licensure or certification, or completion of other learning opportunities), and advanced placement credits (college-level courses taught in high school) at entry."
Glendale does significant research, planning, program review, and other analysis to make sure that its programs are effective, and the learning outcomes for their students are markedly improving their lives. Their website shows significant transparency as far as its findings, governance, funding, and expenditures.
Explore Glendale, California
Glendale is a city in Los Angeles County. It's bordered by the Sun Valley, Tujunga, La Cañada Flintridge, La Crescenta, Burbank, Griffith Park, Eagle Rock, Pasadena, Atwater Village, and Glassell Park, Los Angeles. The Golden State, Ventura, Glendale, and Foothill freeways all run through Glendale. In 2014, its estimated population was 200,167, making it the third largest city in Los Angeles County and the 23rd-largest city in the state. Glendale's Grand Central Airport was the start of the first commercial west-to-east transcontinental flight by Charles Lindbergh. It has one of the largest Armenian populations in the country. It's known for its year-round pleasant weather, beautiful scenery, especially in its gorgeous mountains and hills, and nearly 50 public parks. There's a thriving shopping and restaurant culture in Glendale, epitomized by the Glendale Galleria, Glendale Fashion Center, and Montrose Shopping Park. Top employers in the area include Dreamworks Animation, the Glendale Unified School District, the Nestle Company, Glendale Community College and the Glendale Adventist Medical Center. In 2013 it was named LA's Neighborhood of the Year by the readers and editors of Curbed.com. In 2011 the city began a public relations campaign that characterized Glendale with the tagline: "Your Life. Animated."
Glendale Community College Athletics
The Glendale Vaqueros are members of the California Community College Athletic Association (CCCAA). They offer Men's Baseball, Basketball, Cross Country, Football, Golf, Soccer, Tennis, and Track and Field. Currently, the women's sports offered are Basketball, Cross Country, Golf, Soccer, Softball, Tennis, Track and Field, and Volleyball.
Glendale Community College Vision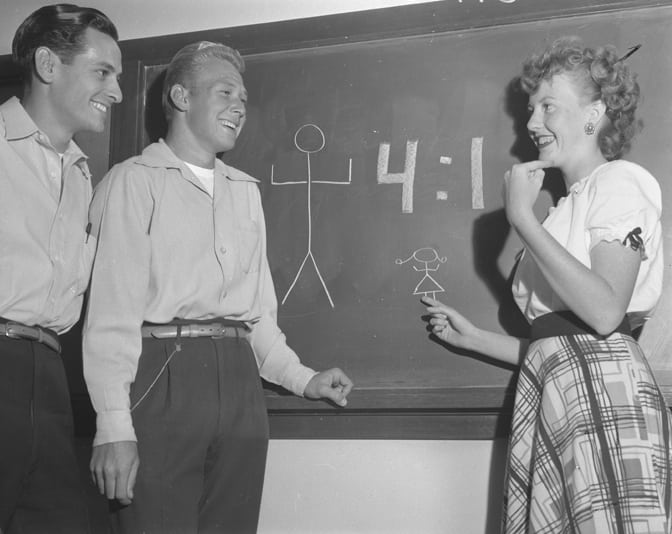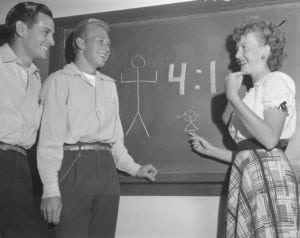 Vision:
"Glendale Community College is the Greater Los Angeles Region's premier learning community where all students achieve their informed educational goals through outstanding instructional and student services, a comprehensive community college curriculum, and educational opportunities found in few community colleges."
Prospective students can visit the website to find out more about the Mission of GCC.
Glendale Community College Accreditation
Glendale Community College is accredited by the Accrediting Commission for Community and Junior Colleges, Western Association of Schools and Colleges
Glendale Community College Motto
"How Do You GCC?"