Complete Guide to Online Bachelor's Degrees
Money. Job security. Career growth. They are all major factors in our quality of life. They are also tough to achieve in today's workplace without a bachelor's degree. Studies show that college grads earn more, have lower unemployment, and get promoted over their peers with only a high school diploma. The data shows that they even have live longer, healthier, and happier lives.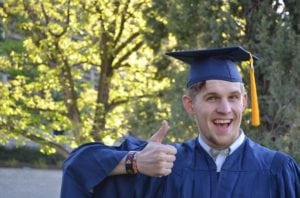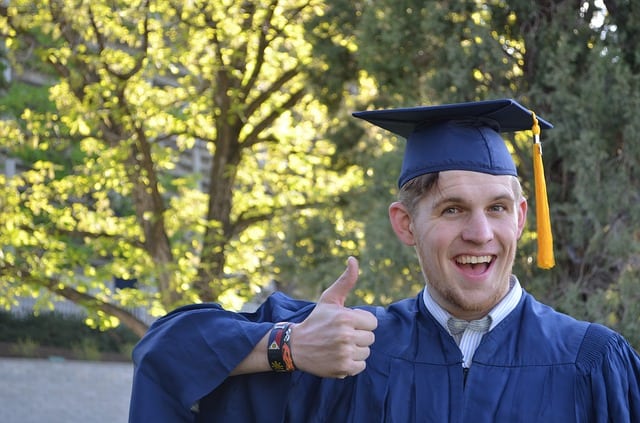 A bachelor's degree is fast becoming a job requirement, especially for professional positions. The Bureau of Labor Statistics has found that 18% of Americans work at a job where a bachelor's degree is the minimum requirement. Even in jobs where a bachelor's isn't required, this respected degree can make all the difference when it comes time to hand out promotions. And bachelor's are widespread. According to the U.S. Census Bureau, a full 34% of Americans over 25 have a bachelor's degree- more than associate's, master's and PhD's combined. Without a bachelor's degree, it's that much harder to stand from the competition, and to get ahead in the workplace.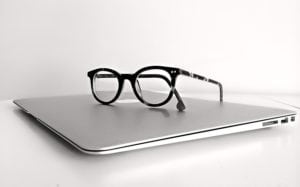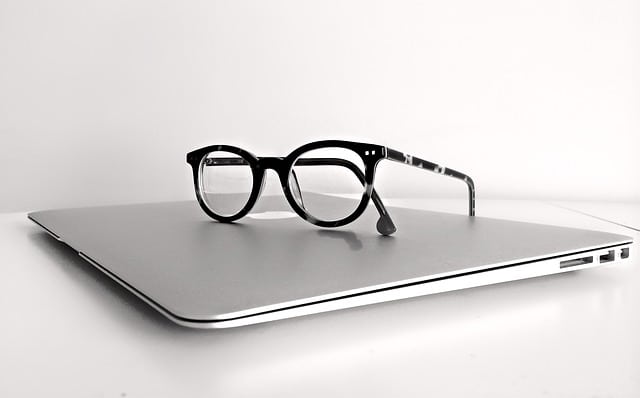 Online education puts this essential degree within reach. The National Center for Education Statistics found that about 30% of college students take one or more classes online, and a large proportion of these complete fully-online degrees. This number has grown steadily over the past 10 years, thanks to several factors:
Improved educational technology
Growing number of online degree programs
Rise of student-centered and competency-based classes
Mainstream acceptance of online degrees
Increasing academic quality measures
In short, a bachelor's degree is a staple of the modern workplace. An online degree program is simply a more flexible, convenient, and often cost-saving, way to get there.
FAQs About Online Bachelor's Degrees
What Is a Bachelor's Degree?
A bachelor's degree is an undergraduate college degree, and traditionally takes four years to complete. It's open to students who have completed a GED or earned a high school diploma, and may have entrance requirements, like a certain grade point average (GPA) or SAT score. To earn a bachelor's degree, you'll need to complete at least 120 semester hour coursework credits, or 180 credits if your school year is divided into quarters. This typically amounts to a total of 40 classes. Some schools also require a senior thesis or seminar, or a special project.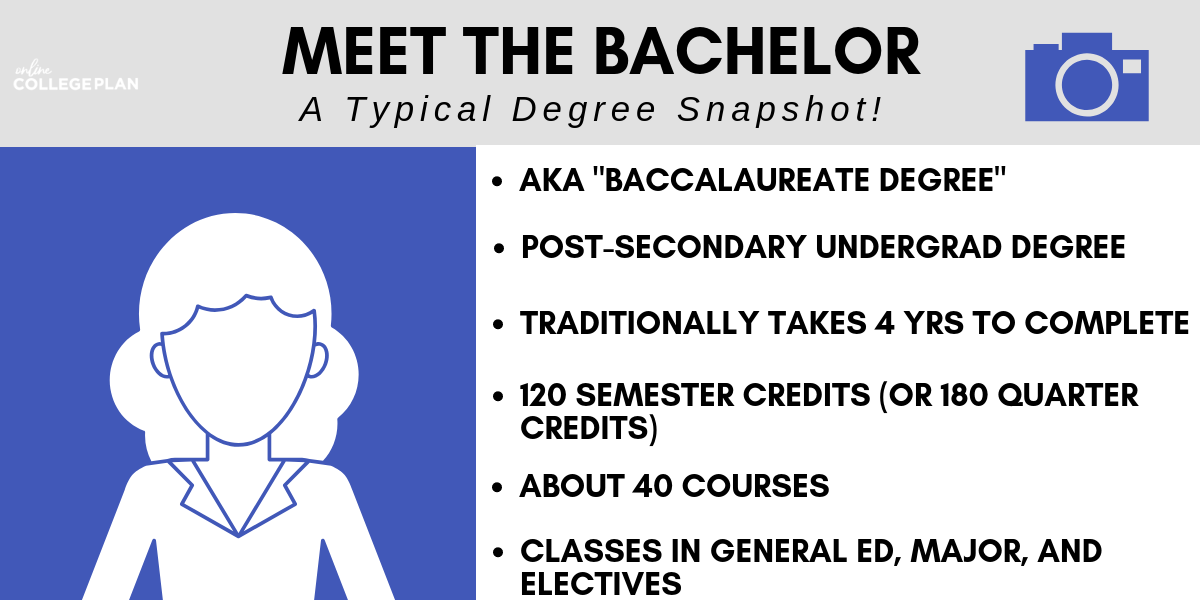 The traditional bachelor's degree is a four-year undergraduate program, with a large general education component. Thanks to changing student priorities, today's online bachelor's programs often follow a different schedule or format.
Bachelor's Degree Classes
Bachelor's classes are divided between electives, major requirements, and general education.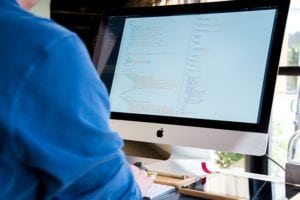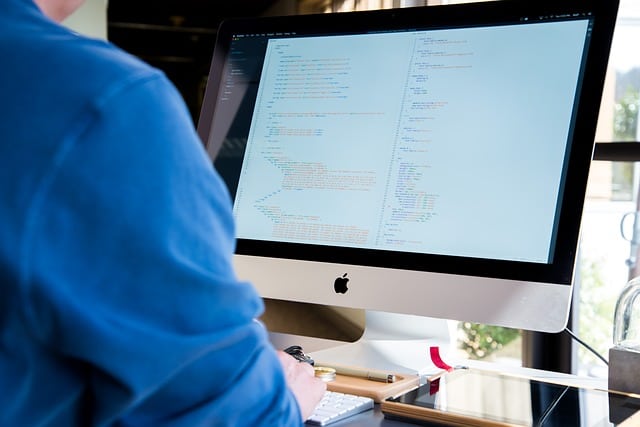 To earn your diploma, you'll need to complete a certain number of general education classes. A general education core usually covers a couple of classes in every basic discipline, from math and history, to science and English, with the aim of developing students who have general knowledge about the world, critical thinking skills, problem-solving and the ability to communicate ideas clearly. About half of the credits in a typical bachelor's are general education core classes.
You'll also choose a major, the area of study you want to focus on. Your major will make up about 30-36 of your credits. Majors are different both in the content they cover and in how you'll apply them in your career.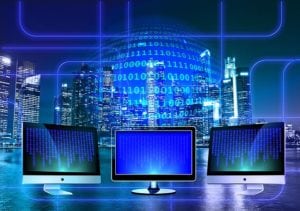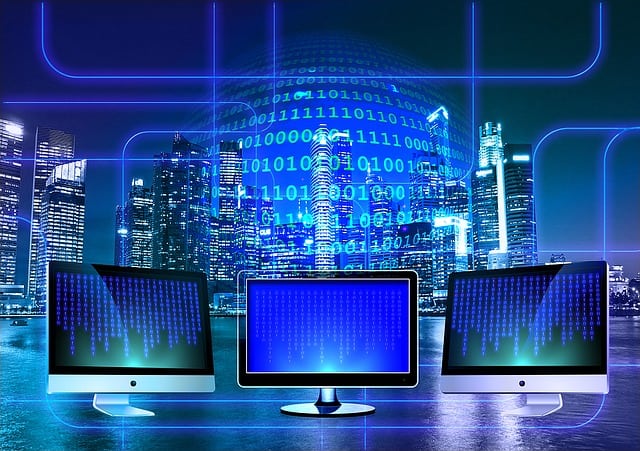 Can't settle on one field for your major? Maybe you have interest in multiple fields, or are concerned about over-specializing. Maybe you want to pursue your love of Philosophy but also lay the groundwork for a safe career in Human Resources. Maybe you want to major in Biology and also further specialize in the sub-field of Molecular Biology. You might want to consider one of the following options.
A major in Interdisciplinary Studies, essentially a build-your-own blended degree option offered by a growing number of schools.
A dual major, two majors within one degree, earned by completing the courses required for two different majors.
A major and a minor, a second focus area which requires less coursework than major.
A major and a concentration, a second focus area which requires less coursework than a major and is part of the same academic discipline.
A dual degree, two separate bachelor's degrees which are usually earned in tandem.
Along with your general education and major classes, you'll have a certain number of electives, or free choice classes. Ever wanted to learn about the History of Jazz, Primate Behavior, or Calligraphy? Electives can be a great way to explore your interests. Want to try a niche class in Advanced Machine Learning or Neo-Classical Architecture? Electives in can also help you develop super-specialization in your area of expertise.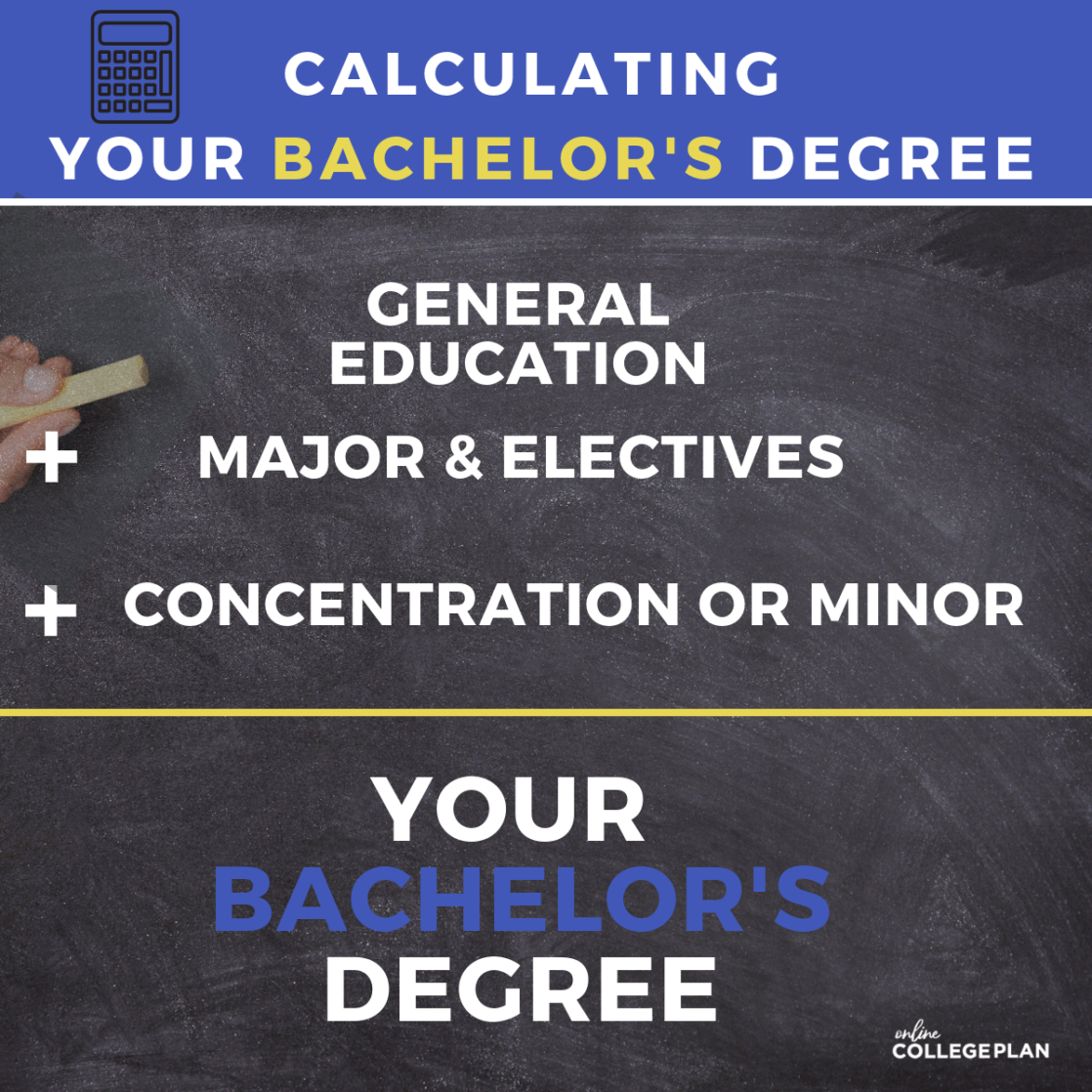 If you have multiple interests or career goals, or if you want to build out your skills in a sub-specialty, you can add a minor, concentration, or even a whole second major or second bachelor's degree. Be prepared for extra coursework, and work closely with your advisor on your academic plan!
Online vs On-Campus Bachelor's Degrees
In the past, if you wanted to earn a bachelor's degree, you'd need to attend on-campus classes, living in a dorm or commuting from home. Correspondence courses, with class materials and assignments exchanged through the mail, was the only alternative. Today, you can attend an undergraduate class, or even earn your whole bachelor's degree, without leaving home.
The Babson Survey Research Group found that online college enrollment has been rising for the past 14 years. There are now at least 4,942,257 students enrolled in undergraduate online courses. Of these, almost half are enrolled in fully online degree programs, while the rest take some classes on campus as well (aka a "blended format").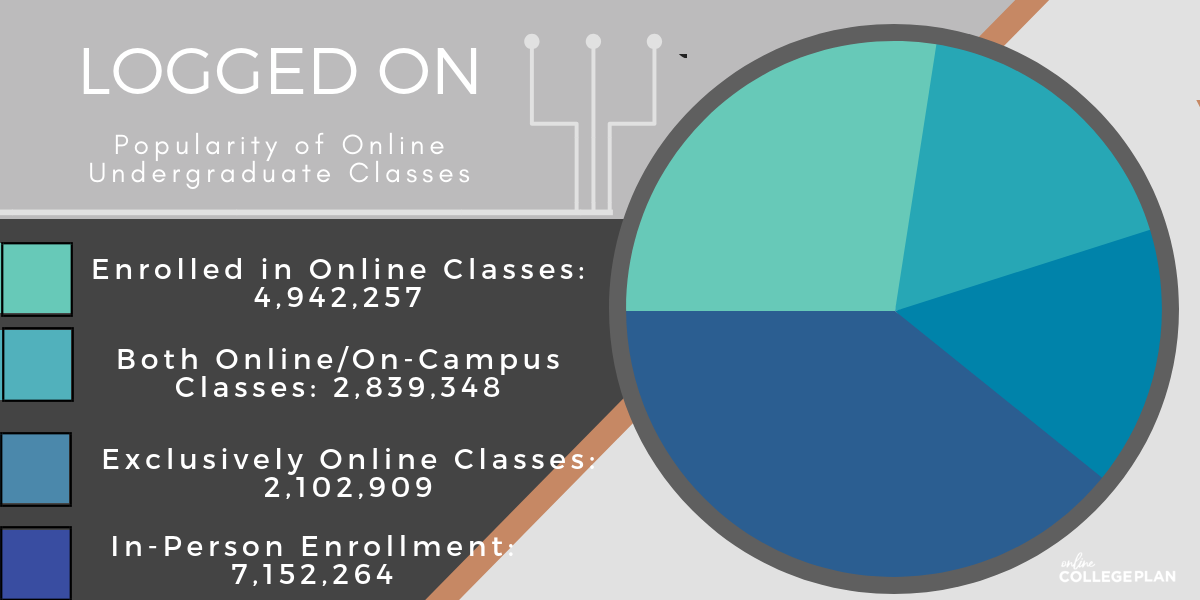 A large proportion of students earning a bachelor's degree are enrolled in at least some online classes. Of these, a little more than half take classes both on campus and online (AKA a "blended format").
What's the difference between the two types of degrees? Essentially, an online bachelor's degree is the same as one earned in a traditional, brick-and-mortar institution. The on-campus vs online learning experience is sometimes quite different, but the learning outcomes are not. The requirements, areas of study offered, and academic quality of an online bachelor's degree are identical or comparable to those you'll find in an on-campus program. In fact, almost all campus-based schools that also offered online bachelor's degrees award their graduates the exact same diploma whether they earned their degrees through on-campus or online classes. You'll also get the same salary and professional boost out of an online bachelor's degree as a traditional one.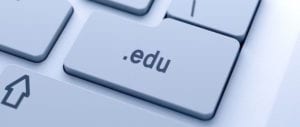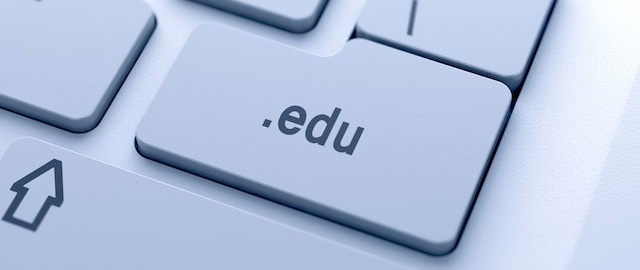 So what makes an online bachelor's degree different? Classes in an online program tend to be more flexible in their schedule and format than those on campus. They tend to be designed to be efficient and engaging. And they are often more affordable. Without a professor physically looking over your shoulder, online classes also demand a higher level of self-direction to stay on track.
More Info:
If you are interested in obtaining a doctoral degree online, please check out our ranking of the best online phD programs.
How Do You Get a Bachelor's Degree Online?
Want to study BioPhysics at MIT online? Want to study nursing at a local community college? Nowadays, there's an online bachelor's degree program for every type of student, from liberal arts to STEM to trades. But the majority of online students are still busy adults who are looking to start or advance a career by earning a degree while working or caring for a family. That's why so many online degree programs are designed to be especially fast, flexible, accessible and/or affordable.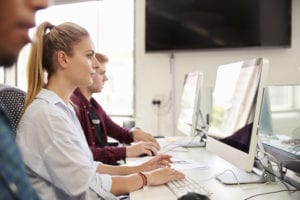 Online classes are offered in a variety of formats, but usually involve some combination of reading, live or pre-recorded video lectures, message boards, video conferencing. You may collaborate with peers on group assignments, present to classmates, or do group discussions.
Some programs are offered in a "cohort," in which a group of classmates progresses through a program together and earn their degree at the same pace. Other schools allow students to set their own pace for completing their degree. A growing number even let you take self-paced, competency-based classes. In competency-based learning, you move through your coursework by demonstrating your understanding on assessments, allowing you to speed up, slow down or take a break as needed.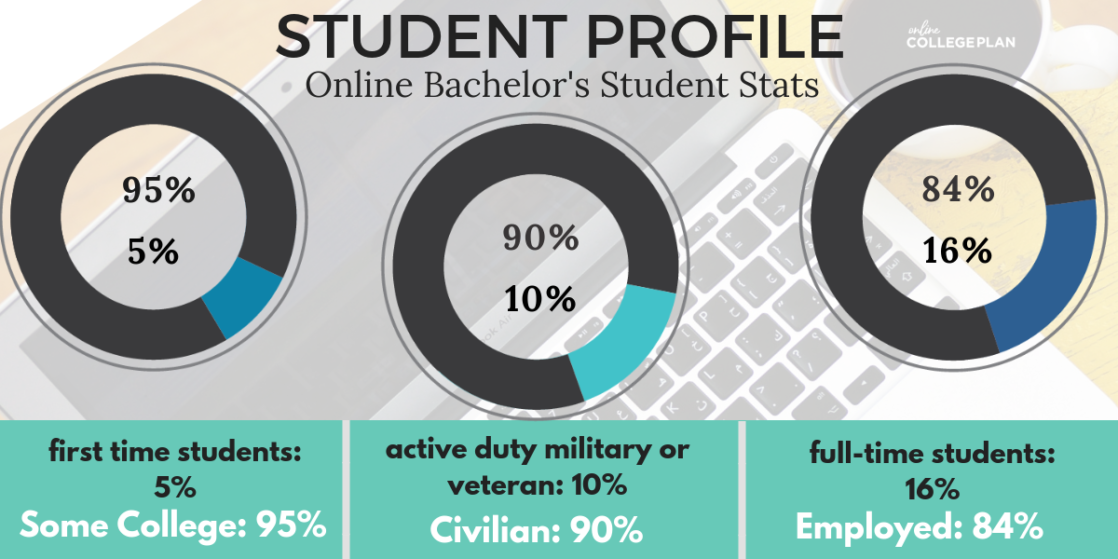 A large proportion of online bachelor's students are returning to school to complete their degrees or start new ones. Outside of the virtual classroom, the vast majority are busy with work, while others are members of the armed forces.
If you want a degree that's high in quality, that's respected in the workplace, counts towards professional licensure, and which can someday be applied towards a graduate program, you'll need to be sure you choose an online degree program that's accredited. Look for regional or national accreditation in any school, like those in our top online bachelor's degree programs.
Online Bachelor's Degree Rankings
The Most Common Bachelor's Degrees
Bachelor's degrees come in a few forms. The most common is a Bachelor of Arts degree (BA). This very traditional degree includes classes in the chosen major, plus plenty of classes in the liberal arts, non-professional subjects like math, literature, philosophy, and social science. Broad majors like History, Linguistics, and Computer Science are offered as BAs. A Bachelor of Science degree (BS) includes some liberal arts classes, but is more narrowly focused on the major topic. More technical subjects like Biology, International Studies, and Political Science tend to be offered as BSs.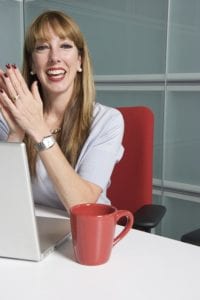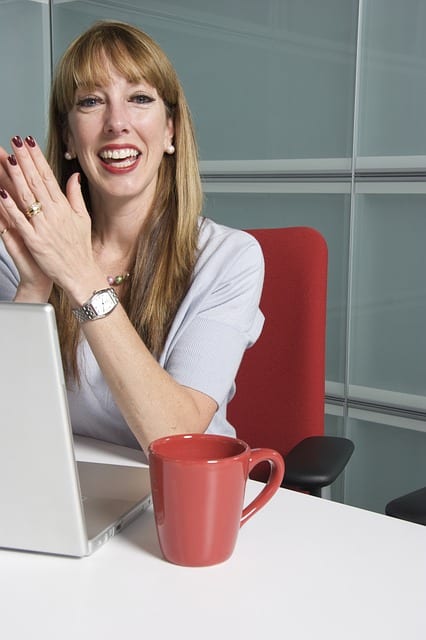 You may find that the major you're interested in is offered as both a BA and a BS, with the BA including more general ed and electives, and the BS including more major core requirements. A BS degree often requires a few more credits overall. Which degree you choose all depends on how closely you'd like to focus in on your major.
The Bachelor of Applied Science or Bachelor of Applied Studies (BAS) is another common bachelor's degree. This degree is all about application over theory, and is likely to cover plenty of hands-on, workplace-relevant learning. Professional majors like IT, management, and dental hygiene are usually offered as a BAS. A Bachelor of Fine Arts (BFA), on the other hand, is focused exclusively on the creative arts. Majors like Design, Music, and Dance are offered as BFAs.
Because so many distance learners are focused on launching or advancing careers, the most popular online bachelor's degrees are BS and BAS degrees. But BAs and BFAs are also very common, and are gaining popularity as more and more campus-based schools adopt and grow their online programming.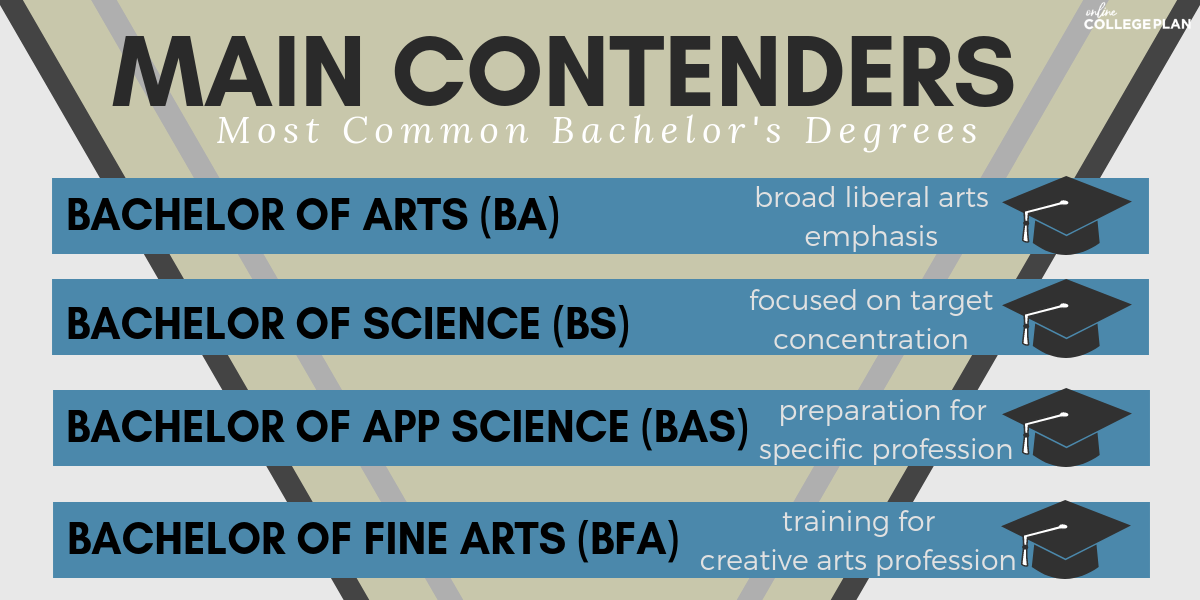 Bachelor's degrees have different formats as well as majors The BA includes a wide selection of general education and humanities. BS and BAS degrees are more targeted on a specific major or professional training. The BFA is exclusively for fine art students.
The Most Common Online Bachelor's Majors
Online learners tend to be motivated and savvy working professionals who are out to get ahead in their chosen field. As you might expect, the most popular online bachelor's degree majors tend to be career-focused, with strong job prospects, flexible career paths, and a solid return on investment.
The single most popular online major is Business Administration. A great number of online Business Administration students are already working in an industry, and looking to move into a leadership position with an online bachelor's degree. Other top choices in bachelor's degrees include Criminal Justice, Accounting, Computer Science, Communications, Nursing, Psychology, Pre Med, Engineering, Civil Engineering, Chemical Engineering and Education.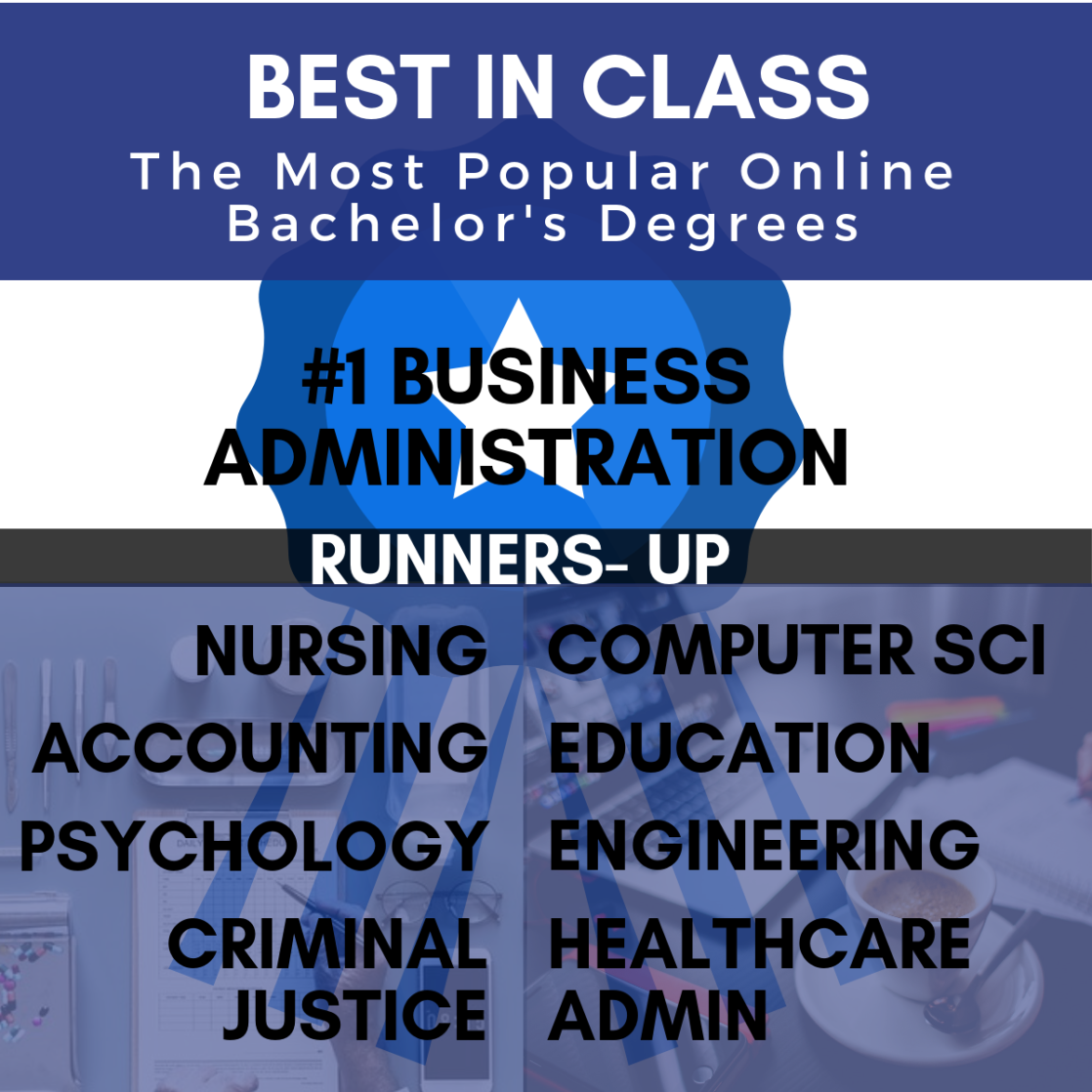 Online bachelor's degree candidates are after degrees that will translate to a career. A large number of these undergraduate students opt for an online degree in Business Administration in order to move into a management position. Other popular online degrees are also overwhelmingly career-focused.
How Long Does It Take to Get a Bachelor's Degree Online?
A traditional bachelor's degree takes four years to complete. In fact, this timeline is so strongly associated with it that you'll often hear a bachelor's referred to as a "four year degree." But the four-year model dates back to a time when students lived and attended classes on campus full-time, before moving into long-term careers. And while that's still the path for some, today's overall educational and professional landscape is pretty wildly different.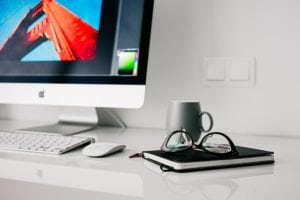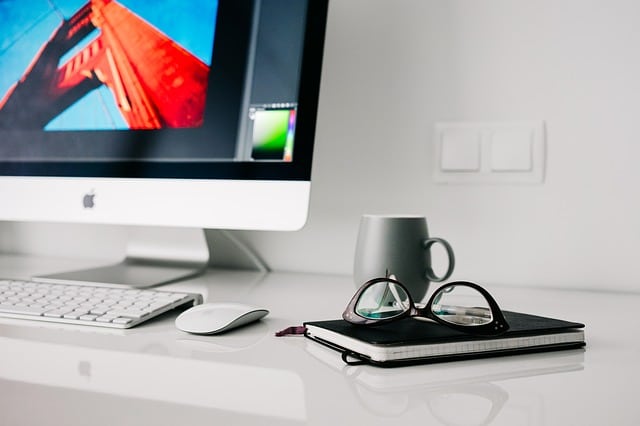 Nowadays, more and more people are switching industries, balancing work with kids, or aiming for a career leap with a new degree. A one-pace-fits-all approach just won't cut it anymore, especially in the flexible world of online education, and you'll find online bachelor's degree programs that are both faster and slower than four years.
Part time enrollment is an obvious solution. Students enrolled part time take 1-2 classes at a time, and can earn a bachelors in 5-7 years. The National Center for Education Statistics found that as of 2015, 23% of bachelor's students were enrolled part time, and this number is significantly higher among online learners. Why do so many choose part time over full time? Online degree candidates tend to have outside commitments, like work and family, and limited time for classes. Many online students are busy serving their country as well. Online education is hugely popular with military students, who are more likely than their civilian peers to be enrolled entirely online. With part-time enrollment, you can keep up your life commitments while still working towards a degree.
Traditional bachelor's level classes take 16 weeks to complete, but many online classes are offered in an accelerated format. Accelerated classes are shorter than traditional courses, and can last 5-10 weeks. These classes squeeze the same amount of work into a short, intense period. You can earn your degree quickly by taking several accelerated classes at a time, potentially as fast as two years. Other online bachelor's students take one accelerated class at a time instead of two traditional-length classes, finding it easier to give their full focus to one subject at a time. Taking accelerated classes on a part-time basis can help to move you along towards completing your degree- just be prepared for a more intense workload.
More Info:

A bachelor's degree traditionally takes four years to complete on a full time basis. Students with an associate's degree in a related field can place out of about half of required credits, cutting their time to completion in half. Taking accelerated classes can also speed up completion time, while taking part time classes slows it down.
Accelerated Completion through Credits and Knowledge
If you have existing college credits, they may be transferable towards those 120 required for your online bachelor's degree. Maybe you have Advanced Placement (AP) or International Baccalaureate (IB) coursework from high school. Maybe you have taken some undergraduate college courses already. Or maybe you already have an associate's degree or undergraduate certificate. These existing college credits may count towards the 120 you need for your bachelor's degree, shortening the time it takes you to earn it.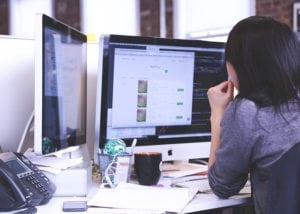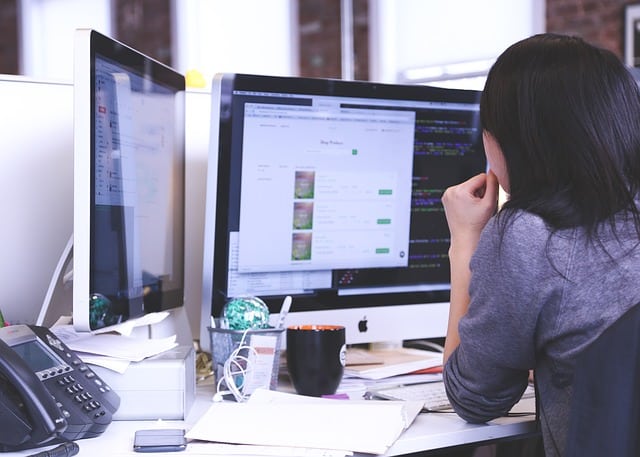 Every school has a different transfer credit policy. Some policies are more generous than others, allowing students to transfer in as many as 90 credits, so if you have many credits saved up, be sure to do your research. You'll need to get a transcript of your earned credits and apply to have them transferred; if the course content doesn't align with classes required for your bachelor's degree, or if you earned them at a non-accredited school, they may be rejected. One safe bet is a school with an articulation agreement. In this partnership, one school agrees to accept transfer credits from another without the need to review and approve each course's content. Many community colleges have articulation agreements with local state colleges.
You can also accelerate progress towards your degree by getting credit for your knowledge and experience. After all, if you've already learned the material you'll be taught in a required class, why should you have to take the class at all? Online programs have a higher number of students with military and professional training, as well as workplace experience. Many allow students to apply these life and work experiences towards academic credits by taking aptitude tests, documenting their training, or submitting a portfolio.
If you're already familiar with the material your classes will be covering, you might also consider competency-based learning. In this innovative learning format, you review class modules at your own pace and take aptitude tests as you go. You can speed through or pass over material you already know, and focus just on the material you need to learn. This self-paced model can allow you to have maximum efficiency and accelerate your pace. Just keep in mind that when you direct your own pace of learning, you'll also need to be very self-motivated.
The New York Times reports that just 19% of public university students earn their bachelor's degree in four years. Those at flagship schools fare better, with 36% graduating on time.
How Much Does It Cost to Get a Bachelor's Degree Online?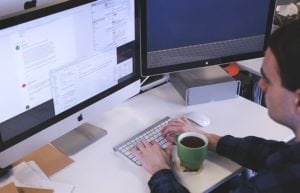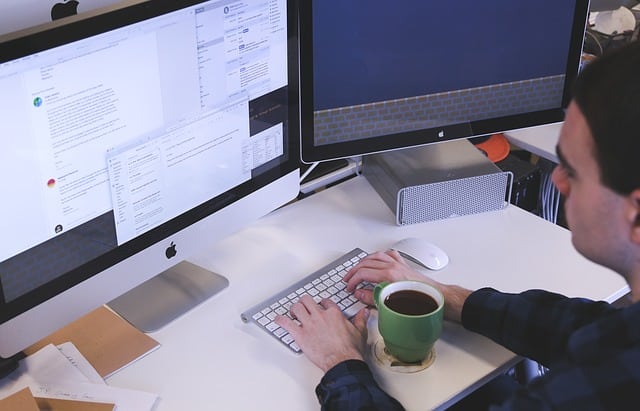 A survey of online programs (primarily non-profit schools) by Hanover Research found that the average cost to earn an online bachelor's is $43,477. You may be able to save more by applying for financial aid for your online bachelor's. You can also save if you're seeking a degree to boost your current job; your employer may offer tuition assistance for a degree that will add value to your work. Just be aware that some employers will require you to pay back that assistance if you leave your job soon afterwards!
Online degrees are often a better value than on-campus programs. Schools don't have to invest as many resources to maintain physical classrooms, labs and libraries, and they usually pass along the savings to their online students. If your school offers online class materials instead of textbooks, you'll also save big-time; CBS reports that the average undergraduate student spends $1,200 per year on textbooks! You'll also save on the cost of dorm living or commuting to class by pursuing an online degree.
If you plan to double down with an accelerated degree, you may want to look for a school that charges a flat rate for tuition. With this approach, you pay a set fee for access to classes, and can take as many as you want per term. The more classes you take, the better your tuition value.
If you qualify, there are also some Free Online Degree Programs.
More Info:
How Much Can I Earn with an Online Bachelor's Degree?
The whole point of earning your online bachelor's degree is to improve your career and financial outlook, and studies show that this credential pays off.
With an online bachelor's degree, you'll have a weightier resume, gain access to higher-paying jobs that require a college degree, be a stronger contender for promotions, and enjoy more job security.
The Bureau of Labor Statistics states that the average employee with a bachelor's degree earns $59,124 per year, a good 65% more than those with just a high school diploma. The BLS also finds that those with a bachelor's have an unemployment rate of just 2.5%, versus 4.6% for high school grads. In the long term, that payoff adds up. The College Board found that the salary boost from a bachelor's degree adds up to $300,000 in additional income over the course of a career.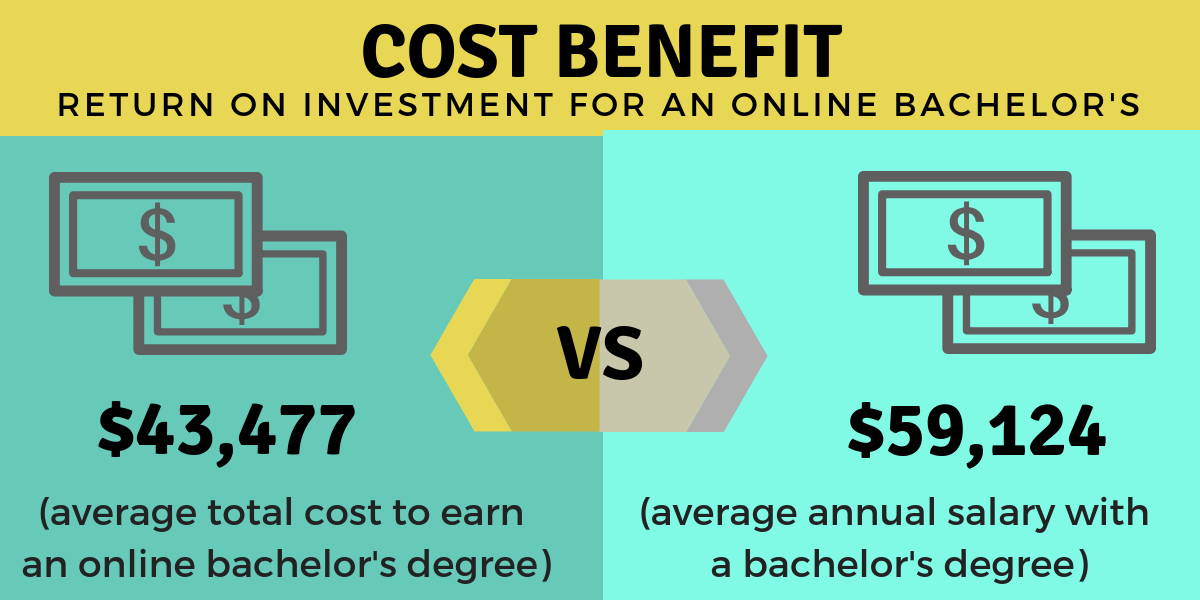 A bachelor's degree is a significant investment of time, effort and plenty of money. The payoff is a salary that's well above the average of a worker with only a high school diploma.
More from OnlineCollegePlan
We've ranked the Top 100 Best Online Colleges which offer online degrees and programs. You also might want to check out our Ultimate Guide To Online Colleges, Online Colleges for Senior Citizens and Online Colleges by State!
You can find the answer to "What is an associate's degree?" along with information on where to find the best online associate degrees by visiting our Associate Degree page.
We also answer "What is a graduate degree?" and more on our Master's Degree page and Doctoral Degrees and PhD Programs page.