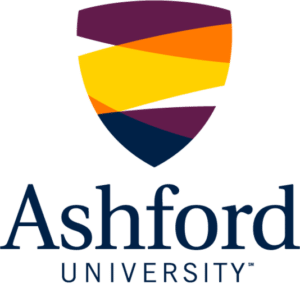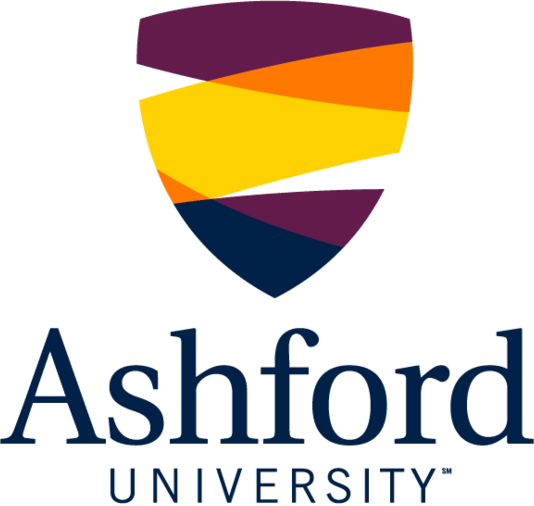 Obtaining a higher education is one of the single most important tasks an individual can undertake that will have a large, positive impact on their life. However, some schools prey upon this world view in order to turn a profit, with no regard to the havoc it leaves in its wake.
Ashford University is a prime example of a for-profit school that does not care about truly educating its students, or fostering their success.
See our ranking of the top 100 best online colleges to get started in the right direction.
At OnlineCollegePlan.com, we strive to provide impartial information rooted in fact to our readers to ensure that they will have a solid understanding of every aspect of obtaining an online education, and a facet of this is shining the light on predatory schools such as Ashford University.
With this in mind, let's cover the basics of Ashford University: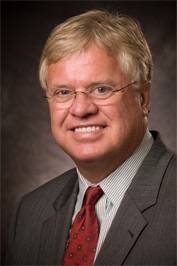 Ashford University is a non-competitive for-profit university. The school, which is currently teaching in an online-only format, is headquartered in San Diego, California and is currently spearheaded by President Craig D. Swenson.
Ashford University, which is the largest educational holding of Bridgepoint Education, was first established in the year of 1893 as the Mount St. Clare Academy, which was originally a boarding and day school for young girls. In the year 2003, Mount St. Clare College changed its name to The Franciscan University, and in 2004 the school changed its name yet again to The Franciscan University of the Prairies to avoid confusion with various similarly named schools.
After having suffered financially for many years, The Franciscan University of the Prairies was bought out by Bridgepoint Education in 2005 and had its name changed to Ashford University. Bridgepoint Education, which also owns the for-profit University of the Rockies, is a public holding for-profit education providing corporation.
Bridgepoint Education's CEO is Andrew Clark, and the company employs approximately 4,460 faculty staff and 3,200 non-faculty staff. Bridgepoint Education bought both Ashford University and the University of the Rockies while the two schools were facing bankruptcy. In addition to these two for-profit institutes, Bridgepoint Education also owns Waypoint Outcomes, which is a program that provides learning and assessment software to various educational institutions across the United States.
The school is currently accredited by the WASC Senior College and University Commission (WSCUC), which is a United State Department of Education and Council for Higher Education Accreditation approved regional accrediting body. The school obtained this accreditation in 2013. Ashford University was previously accredited by the North Central Association of Colleges and Schools, having received that accreditation in 1950.
Ashford University Online Degrees and Programs
Ashford University offers various associate's, bachelor's and master's degrees in more than 50 degree programs online. These degrees include the following:
Accounting;
Business Administration;
Business Economics;
Business Leadership;
Consumer and Family Financial Services;
Entrepreneurship;
Finance;
International Business;
Homeland Security and Emergency Management;
Law Enforcement Administration;
Military Studies;
Social and Criminal Justice;
Child Development;
Early Childhood Education;
Education Studies;
Gerontology;
Health Information Management;
Nursing (RN to BSN);
Applied Linguistics;
English;
History;
Liberal Arts;
Public Administration;
Masters of Arts in Psychology;
Masters of Science in Criminal Justice;
Master of Accountancy;
Master of Arts in Healthcare Administration;
Master of Arts in Education; and
Master of Arts in Special Education
What Makes the School Unique: Reviews and Accreditation Woes:
Due to the school's for-profit nature and poor leadership and financial handling, the school has garnered a lot of vitriol from students and the academic community, and for good reason.
Ashford University, has received negative reviews from a significant number of sources, was also denied accreditation through Western Association of Schools and Colleges in 2010. The accrediting body gave the reason as that they determined Ashford as "being lacking in several key areas, including small numbers of full-time employed faculty, high student dropout rates and suspect academic rigor."
Although the school's second application for WASC accreditation was approved in 2013, the initially denied application and the academic community's negative views of Ashford University likely were key factors in the school's low student enrollment and eventual closing of its physical location.
Other School Facts:
The school has been on the receiving end of many lawsuits, audits, and allegations, such as:
In 2006, a student complained to Iowa Department of Education about the school's online Bachelor of Arts in Social Science with a Concentration in Education degree program. These students had allegedly been falsely led to believe that, upon completion of the degree program, they would be eligible for a teaching license in their home state because Ashford has a state-approved teacher education program available on-campus. The school allegedly led these students to believe that the online program had the same state approval, among other issues.
In 2008, the U.S. Department of Education performed an audit that found the school was grossly misusing federal student aid funds. The review also concluded that the school had kept credit balances without the proper authorization and that the school took too long to return money awarded to students who withdrew.
In 2009, it was exposed that the school was recruiting disabled soldiers at the Wounded Warrior Battalion at Camp Lejeune, North Carolina. Most of this military personnel suffer from traumatic brain injuries. The school was targeting these disabled soldiers due to the fact they would be less likely to understand what they were signing up for, and what the financial repercussions would be. The school also obtained an increase to their federal student aid funds due to the increase in military personnel enrollment that the school achieved through predatory tactics.
The school was accused of robocalling in 2014, which is a violation of the Telephone Consumer Protection Act.
In 2015, the Consumer Financial Protection Bureau reported that they were investigating the school concerning '"unlawful acts or practices related to the advertising, marketing or origination of private student loans."
The school lost its GI Bill Benefits in 2016.

This list is just a small sampling of the serious issues that Ashford University has had in the past. For these reasons, we cannot recommend Ashford University.

Ashford University's Website: http://www.ashford.edu/

School's Accreditation: WASC Senior College and University Commission (WSCUC)

School's Values and Mission Statement: http://www.ashford.edu/about/ashford_mission.htm

School's Motto: N/A

School's Mascot: The Saints

School's Colors: Purple and Gold